Sam Allardyce says it's imperative Albion start converting the "golden chances" they are creating if they are to mount a serious survival charge.
The Baggies were held to two draws in their two most recent games against Manchester United and Burnley, results which frustrated Allardyce who saw his side carve out enough clear opportunities to win both fixtures.
The boss has been encouraged by an upturn in performances levels since introducing the four January arrivals into his starting XI, with Albion looking stronger in and out of possession.
But despite the obvious improvements, Allardyce knows claiming victories is the most important priority given the position the Baggies find themselves in with just 13 Premier League games remaining.
He said: "I would say the players have been more disappointed over the last couple of weeks rather than on a high.
"They know that we should've picked up at least nine points in the last five games.
"We were 2-1 up against Fulham with just over ten minutes to go. We created and missed plenty of chances in the second half against Manchester United and then we had golden chances up at Burnley to win that game.
"The mood is okay, but not high, because we know we've thrown away points over the last few weeks.
"If we were sat on 20 points now, we would be applying more pressure on the teams above us. Until we start converting performances into wins, it'll be a big battle for us.
"We have been striving for improved performances, clean sheets and victories since I arrived here.
"We've got to put them all together to get out of this situation and we need to make it happen quickly.
"We've had improved performances over the last two games and we managed to get a clean sheet at Burnley, but we're still searching for victories.
"Performances are no good without results. 
"Draws aren't going to do us much good anymore. We need to start winning games to have a chance.
"I think we are in a position now where we need to be scoring one goal every two chances we get. Scoring one in three won't be good enough now.
"We need to be scoring goals from the chances we have been creating."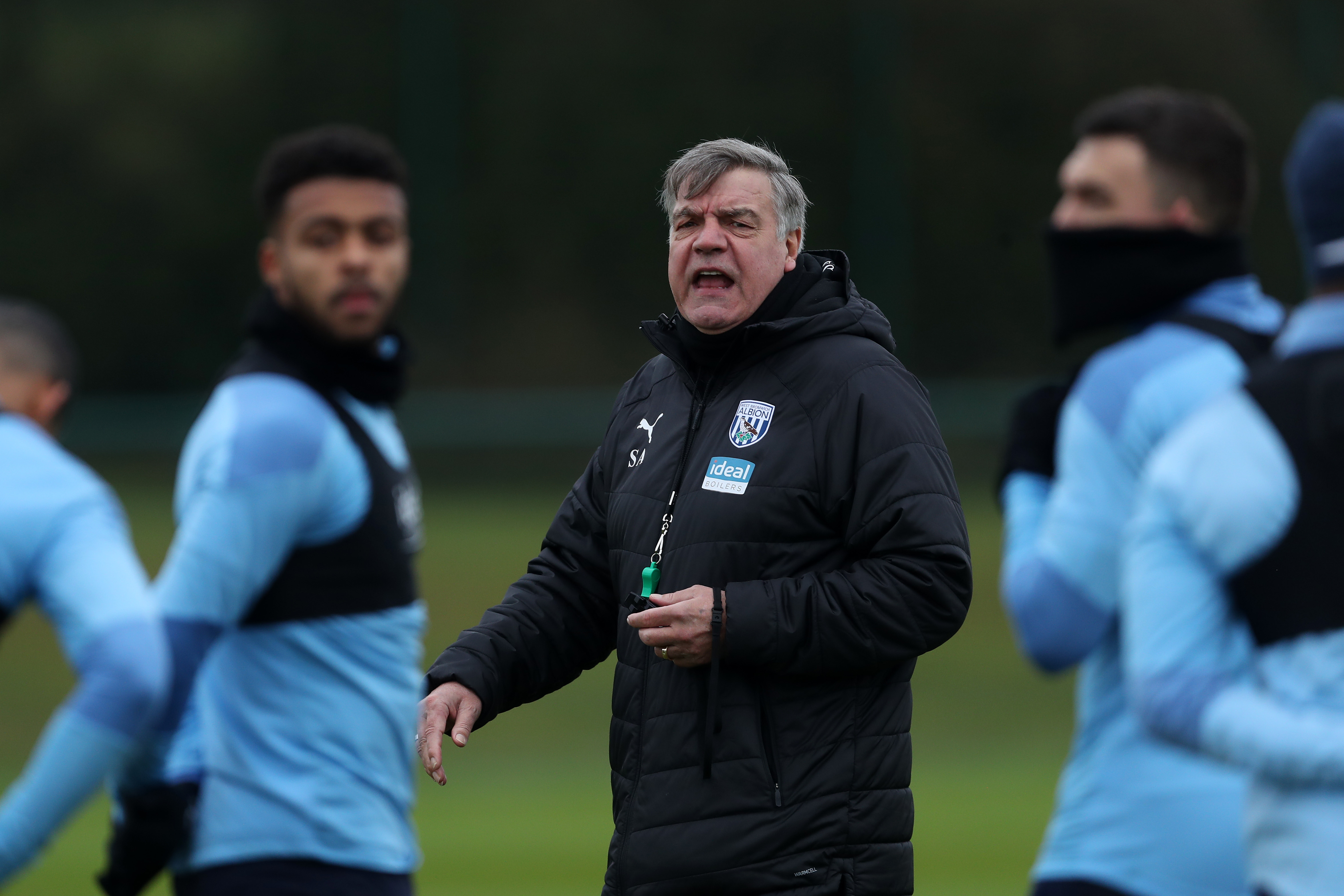 Albion face Brighton at The Hawthorns on Saturday having drawn 1-1 down at the AMEX Stadium back in October.
Allardyce has been impressed by the Seagulls and is expecting "one of the hardest games this season" at The Hawthorns.
"This is one of the hardest games we're going to have this season because Brighton are one of the most productive sides in the league. The only thing that has been missing for them this season has been scoring goals.
"I am convinced they would be in the top 8 if they had a finisher, maybe even better. I have seen the quality of their performances and what they've been able to put together.
"There's been times where they haven't finished teams off this season and that's why they are sitting in the bottom half.
"I'm expecting a massively difficult game. I don't want my players to take this lightly by thinking it's going to be anything other than extremely difficult.
"It'll be a totally different game to Burnley who are well-organised and direct. Brighton play to their strengths by being flexible in their systems and playing through the lines as quickly as possible.
"It's a big game and one we cannot take lightly."