Albion boss Sam Allardyce is encouraged by the signs of "improvement" he has seen in his side in recent games.
The Baggies produced an eye-catching display to win at Wolves before being narrowly edged out by high-flying West Ham in London last week.
Albion have two home matches ahead of them in the coming days, starting with Manchester City on Tuesday night (ko 8.15pm) and then Fulham on Saturday (ko 3pm).
And Allardyce has challenged his players to start delivering performances similar the ones at Molineux and the London Stadium on a regular basis, but also stressed the importance of being more "ruthless" as a defensive unit.
Sam said: "We've certainly seen improvement in trying to get our basics right.
"The big question that lies with the team at the moment is can we stop conceding goals.
"We'll always try to be creative in attacking areas, but we also need to be more ruthless in terms of our own defending as a team.
"We need to start coming off the pitch from games where we haven't conceded a goal. That's the ongoing process.
"The effort of the players and the organisation of the team is looking better now.
"When we make the small errors we are making in games, we can't let that end up costing us a goal.
"The players have to be determined and focused. I can't criticise the players for their application. 
"There's still the slip-ups on goals conceded and that's what we have to try and stop.
"Once we achieve that, then we can try and look at the other end.
"If we're having to score two or three goals every game, then that's going to be very difficult for us because the club has only managed that on a couple of occasions this season.
"I'm not covering the things up which we need to do and be better at. We still have a lot of work to do and that has to start with not conceding goals.
"We're trying to do as best we can.
"Every game for us, we have to perform at our very best.
"We have to have consistency from here until the end of the season. That's the only way we will achieve results."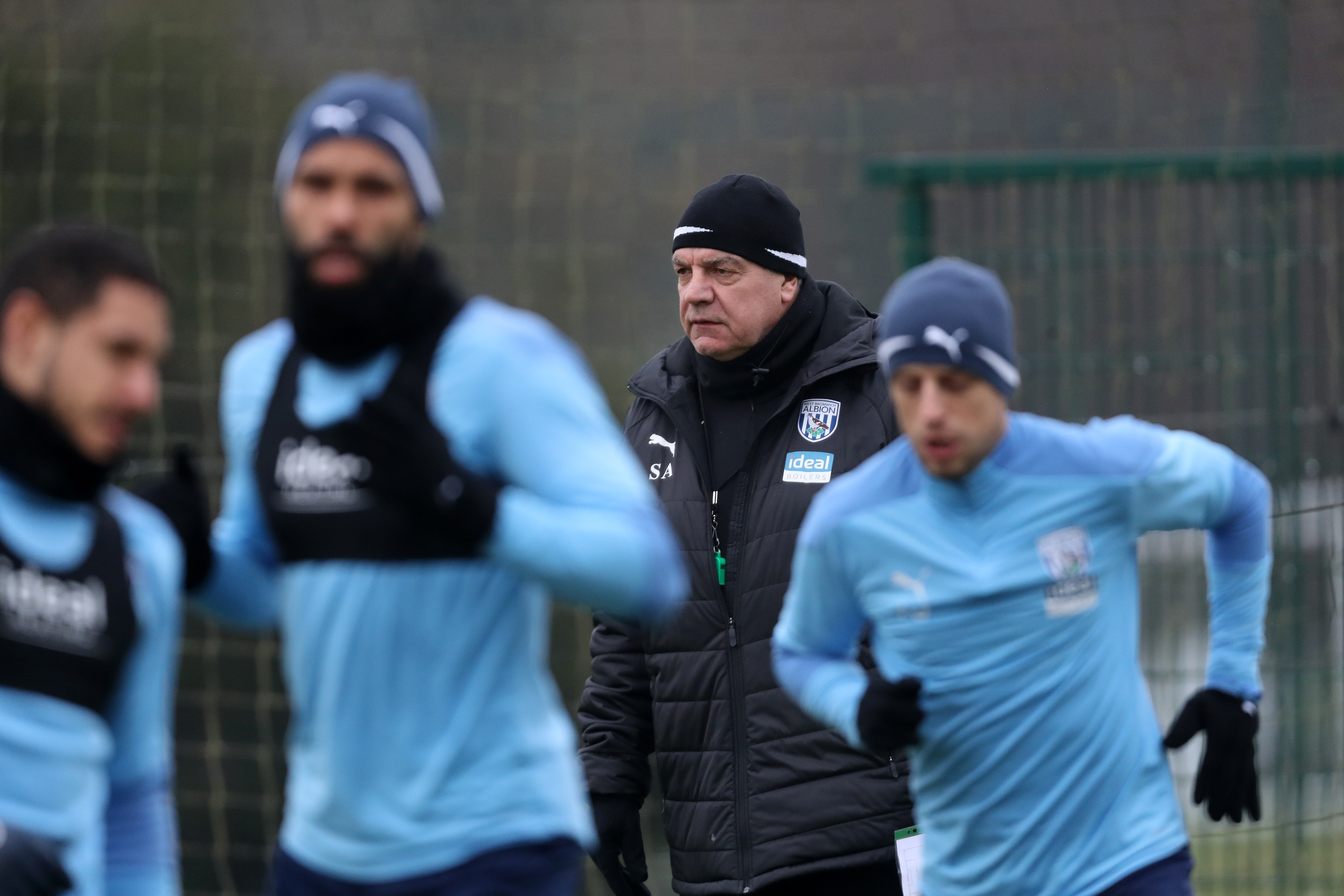 Pep Guardiola's Manchester City head for The Hawthorns on the back of ten consecutive victories in all competitions, sitting second in the Premier League and knowing three points on Tuesday would lift them above neighbours Manchester United into top spot.
Allardyce has been impressed with City's defensive shape and resilience this season and says he wants to try and implement a similar style at Albion.
"They are in great form. 
"If they beat us, it's not a shock but if we beat them, it'll be a shock.
"I watched them in the FA Cup at the weekend and I saw the quality of players who played in that game. 
"Nearly all of those players who started at Cheltenham would start at every club in world football apart from maybe a couple of teams.
"They've got a fabulous squad and Pep Guardiola is able to swap, rotate and rest his players.
"They've shown a resilience this year. They are doing what I'm trying to do with my team. They've become really difficult to score against and that has given them a platform to climb up the league very quickly in recent months.
"I don't think many people will have looked at City and thought of the main reason for their success this season to have been how resilient they've been at the back, as well as their outstanding attacking ability."