Callum Robinson can't wait to get stuck in to Premier League action after switching from a Blade to a Baggie.
The Republic of Ireland forward, who spent the second part of the 2019/20 campaign on loan at The Hawthorns, agreed a five-year contract to return to The Hawthorns ahead of Sunday's opener with Leicester City.
Robinson endeared himself to the Club's supporters, Slaven Bilić, the staff and his team-mates with enthusiastic and impressive displays on the pitch and a bubbly, positive and energetic personality off it.
And the 25-year-old says the decision to pen a permanent contract at a place where he made so many memories and friends was a "no-brainer".
You can read what he had to say below, or watch the full interview here.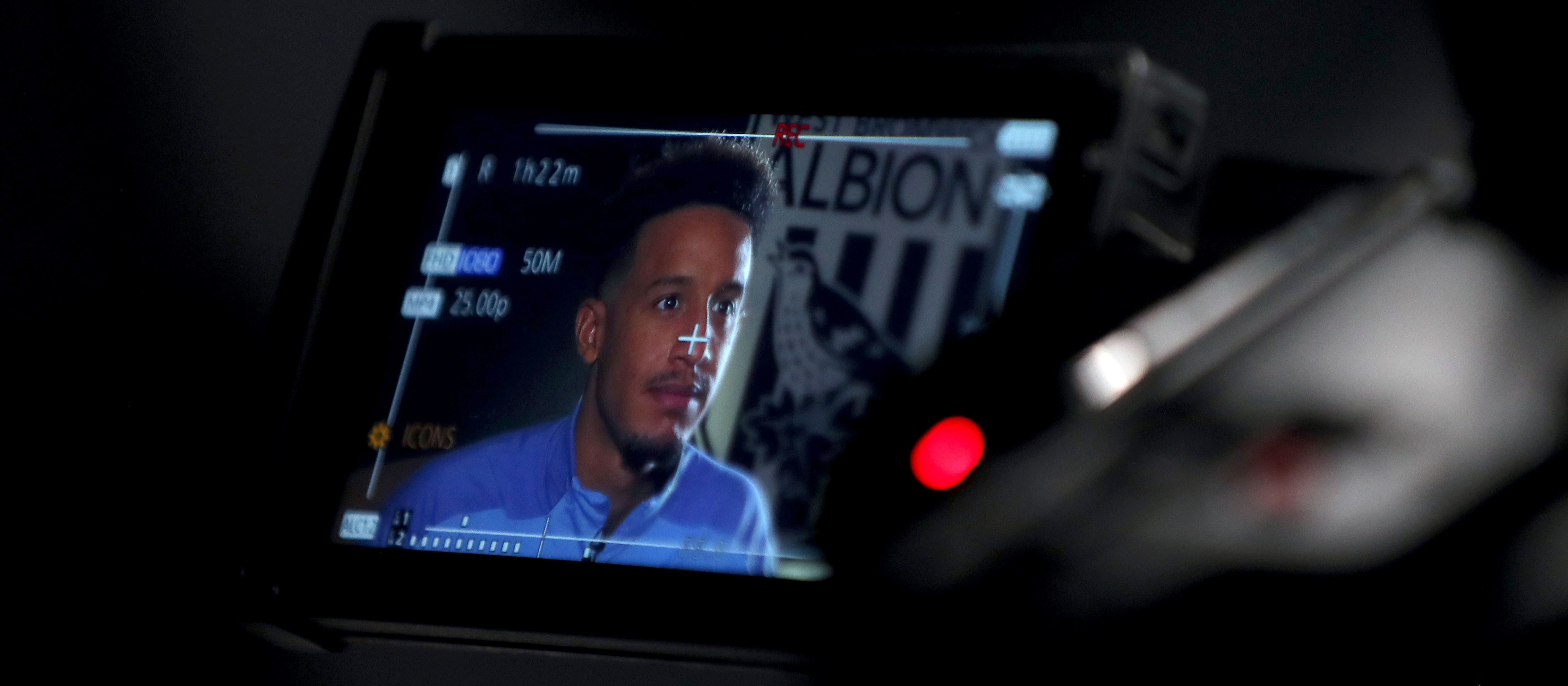 "I'm really happy that it's been sorted," said Callum.
"I get on with everyone here, the staff and everything is positive about the place so it was a no-brainer for me.
"Over the summer the clubs were talking and now I'm back and can't wait to kick on. I had a feeling it would happen after we got promoted but it's never as clear as that.
"I enjoy being here. The fans and staff help me be who I want to be and be bubbly and have energy around the group, but I can't do that unless the lads and staff are on-board with how I'm going to be every day.
"I can't wait until the fans come back to stadiums. Obviously I only had a small period with the fans and I had a really good bond with them. They took me on-board straight away which always helps a player.
"In football that (the QPR game) was the best night I've had. I've heard a lot of stories from lads who have done it and they said it was their best memory in football and at this moment in time it was an unbelievable night with the boys.
"It's time to push forward now in the Premier League and there's a mixture between the lads, some who've been in the Premier League before some haven't and we've got a really good mixture so hopefully that can work for us in the season.
"I'm hungry and I back myself to know I'm a Premier League player. It sort of didn't work out for me at Sheffield United and it didn't go as well as I'd planned but coming here on loan really brought my confidence back up.
"It's time to improve now as well because I'm at a good age where I can make myself a better player and I'm looking forward to playing in the best league in the world."