Valérien Ismaël lauded the positives from Albion's derby victory over Blues with his side showing a never-say-die attitude to overcome their determined neighbours from the second city.
The Baggies were in familiar territory at The Hawthorns as Birmingham looked to frustrate their high-flying hosts by sitting deep – but Karlan Grant popped up late on with a quality finish to seal all three points for the hosts.
The Frenchman admits it is not always possible to play "champagne football", instead insisting it is important to acknowledge and overcome the gameplan of the opposition.
"I think that we understand that you can't play champagne football every time," he said.
"For sure, we want to, but we play against an opponent and the opponent has a tactic and tonight it was clear that Birmingham, who have conceded 12 goals in their last five games, wanted a clean sheet. They wanted to create frustration and I told the guys at half-time to stay calm and focus, because we know we can score at any time.
"When the chance comes we have to be ruthless and it was exactly the gameplan for the second half. After the goal it was better and we managed the game very well. We created some chances to score again. Yes, it was a tight game but it is important to win such a game."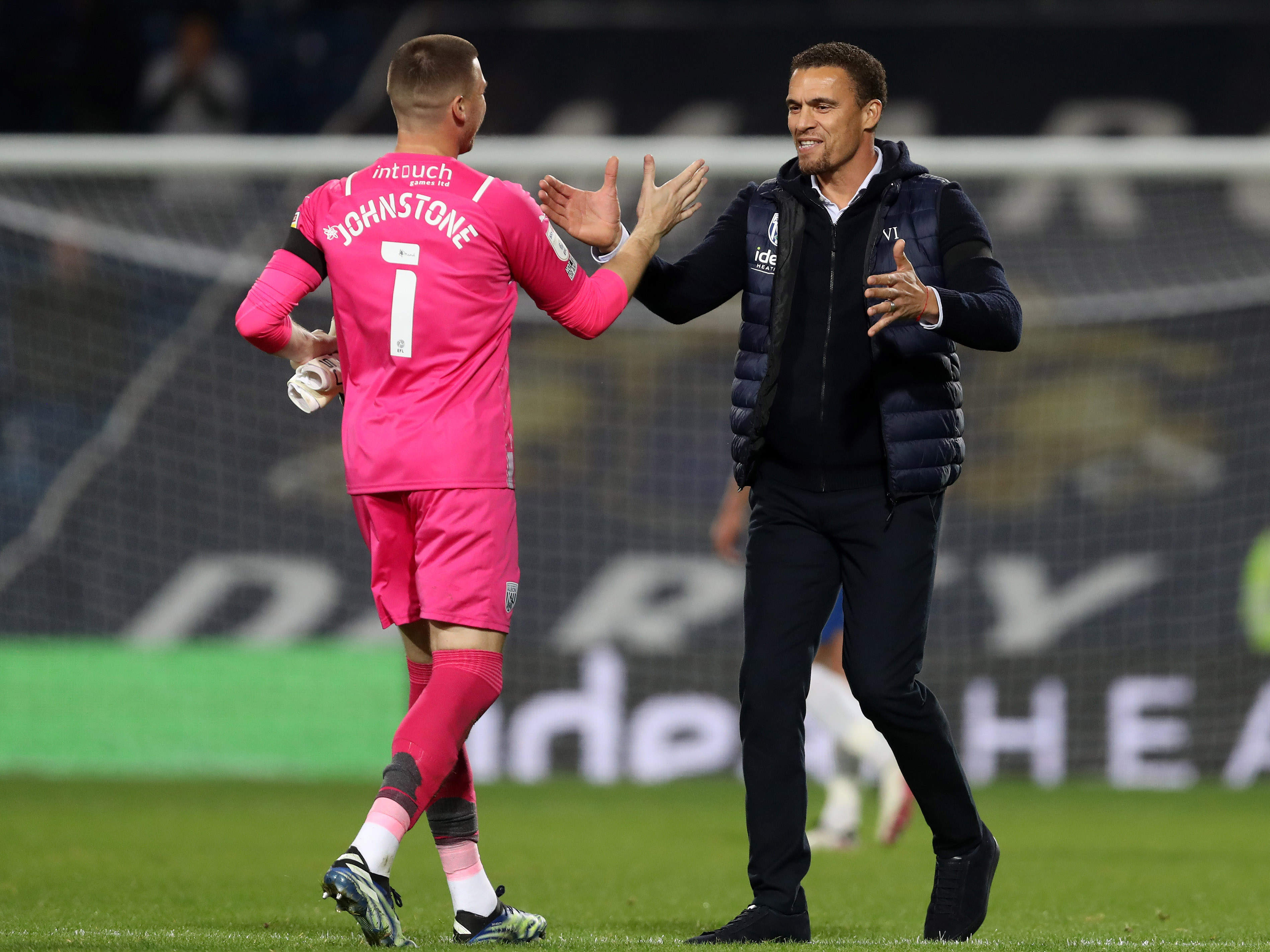 The return of Matt Clarke following a lay-off through injury and the impact of Jayson Molumby particularly impressed the gaffer as the Baggies prepare for another busy period of fixtures.
"There are lots of positives," said Val. "Three points from a local derby, Matt Clarke came back with a brilliant performance, Jayson Molumby comes in with a brilliant performance, so now we need to recover and move on to the next game.
"We wanted to start this block of fixtures positively. There are five games to go to the next international break and we wanted to start with a win. We found a winning way and we made it. Now we can build on it and stay focused. We need to win with consistency and we will take each game one-by-one."
On match-winner Grant, who scored his fifth goal of the season to seal victory on Friday night, he added: "You see that when the player has confidence it's a great feeling for him.
"We are delighted that he can carry on at that level with momentum. He always has the focus and desire to prove his value. We know exactly what he can do and I'm delighted for him.
"We need to continue the season. There is still a long way to go but it will give him more confidence."