Ethan Ingram says he's enjoyed an "amazing" start to 2021 following call-ups to the England Under-18s squad and Albion's PL2 side.
Ingram was selected by Young Lions boss Kevin Betsy for last month's friendly against Wales and immediately made his debut, playing the first 45 minutes of their 2-0 win in Cardiff.
Shortly after his international duty ended, the 18-year-old returned to The Hawthorns and was straight back in the thick of the action to help the Baggies progress in the FA Youth Cup - seeing off Cardiff and Tottenham to reach the quarter-finals of the competition.
And having impressed 23s boss Deon Burton during his recent involvement in PL2 matches, the defender is relishing the next challenge ahead after this recent "confidence-boosting" period of his career.
Ingram said: "I feel like it's not real when I step out for my country.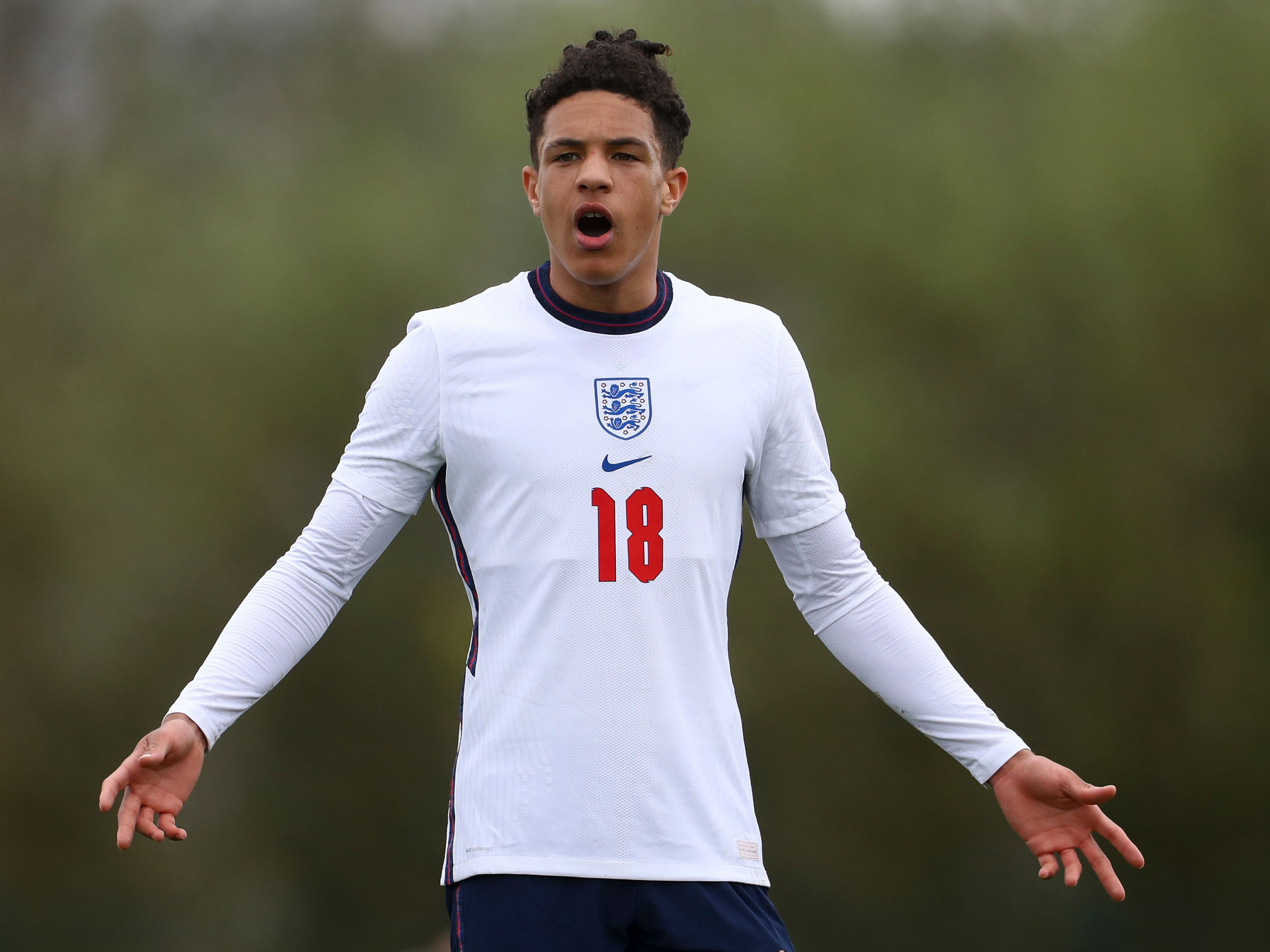 "I remember singing the national anthem when I was younger at home, so to go from that to singing it on the pitch wearing the England kit was surreal and just amazing.
"When you go away with England, you know you're there for a reason and playing with the best players for my age in this country gives me lots of confidence and it's been a massive boost.
"With Covid, it was a struggle to socialise with the players and get that bond which you have off the pitch which then helps you on it. But on the pitch, it's a different sort of playing style and it was fun to get away with different players and see how people from different clubs work together.
"I think playing in Albion's 23s has been more about maturity. When we do pre-match before the games everyone's switched on, there's a game plan with every detail laid out and everyone knows their jobs. The quality gets higher and higher as you go up, but the change in maturity has been the biggest difference for me since playing in the PL2 games.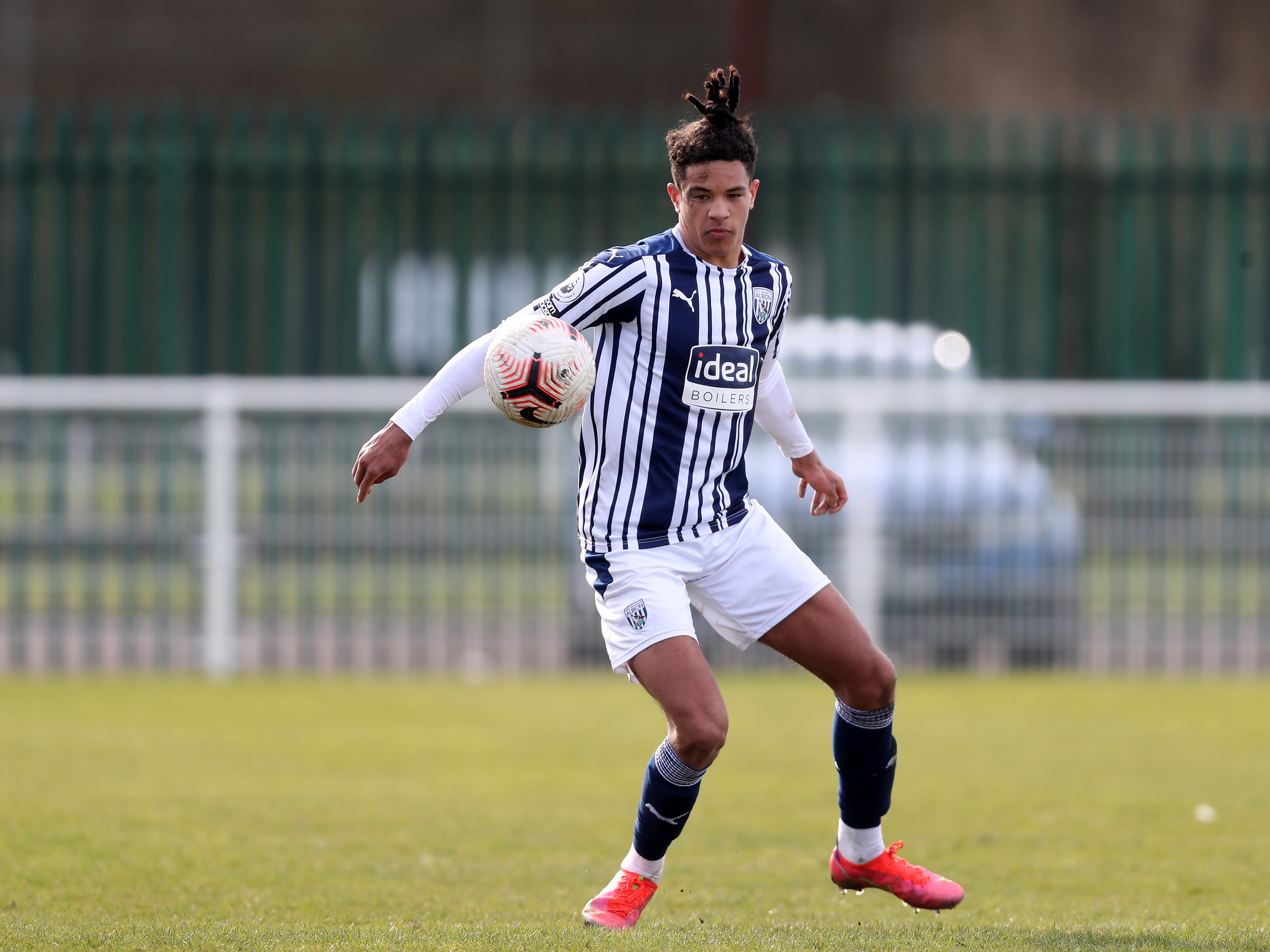 "It's also been good to get used to a different team and I felt like I embraced it and saw it as a privilege. I just wanted to take everything on board and do the best I could.
"Gilly (Peter Gilbert) talks to me quite a lot on the pitch so that both helps and motivates me when I'm out there.
"It's the same with Deon and having that constant communication from the sideline has definitely helped me improve. Deon says it more 'how it is' which I like because you get the truth and information straight-up. 
"They always talk about communication from us to them and vice-versa being the key in matches and we've definitely been reaping the rewards from that."
Albion's development sides have certainly earned plaudits for their endeavours in recent matches, with Deon Burton's PL2 side ending a three-match run without a win by defeating Sunderland 3-2 in an exciting end-to-end affair. 
While Ingram has been involved in Albion Under-18s' progression to the last-eight of the FA Youth Cup, which included a standout 5-0 triumph over Spurs in the last-16.
And the right-back believes the competition presents a fantastic opportunity for the young Baggies to create some more special memories at such an early stage in their careers. 
"We see it (The FA Youth Cup) as a mini Champions League, in a way," Ingram continued. 
"People can only dream of getting to play at first-team stadiums and to play at The Hawthorns is always a great experience.
"It's boosted us to get another win and the team which reached the semi-finals a couple of years ago has inspired us to try and achieve the same feat.
"We want to replicate those memories and even go one step further if we can and we'll be doing everything we can to try and achieve that."