Albion's ballot for tickets to attend the Premier League fixture against West Ham United on Wednesday, May 19 (ko 8.15pm) remains open.
The clash with the Hammers has been rescheduled in order to make it possible for fans to return to The Hawthorns should the Government roadmap out of lockdown reach Step 3 on Monday, May 17 – confirmation of which is expected no later than Monday, May 10.
In order to give fans a fair opportunity to apply – and for the club to process applications – a ballot for the West Ham fixture will remain open until noon on Monday, May 10.
Season-ticket holders from both the 2019/20 and 2020/21 campaigns are eligible to enter the ballot for West Ham tickets. For additional information on entering the ballot, click here.
Click here, to enter the ballot.
Adult tickets are priced £23 and the usual concessionary rates are available.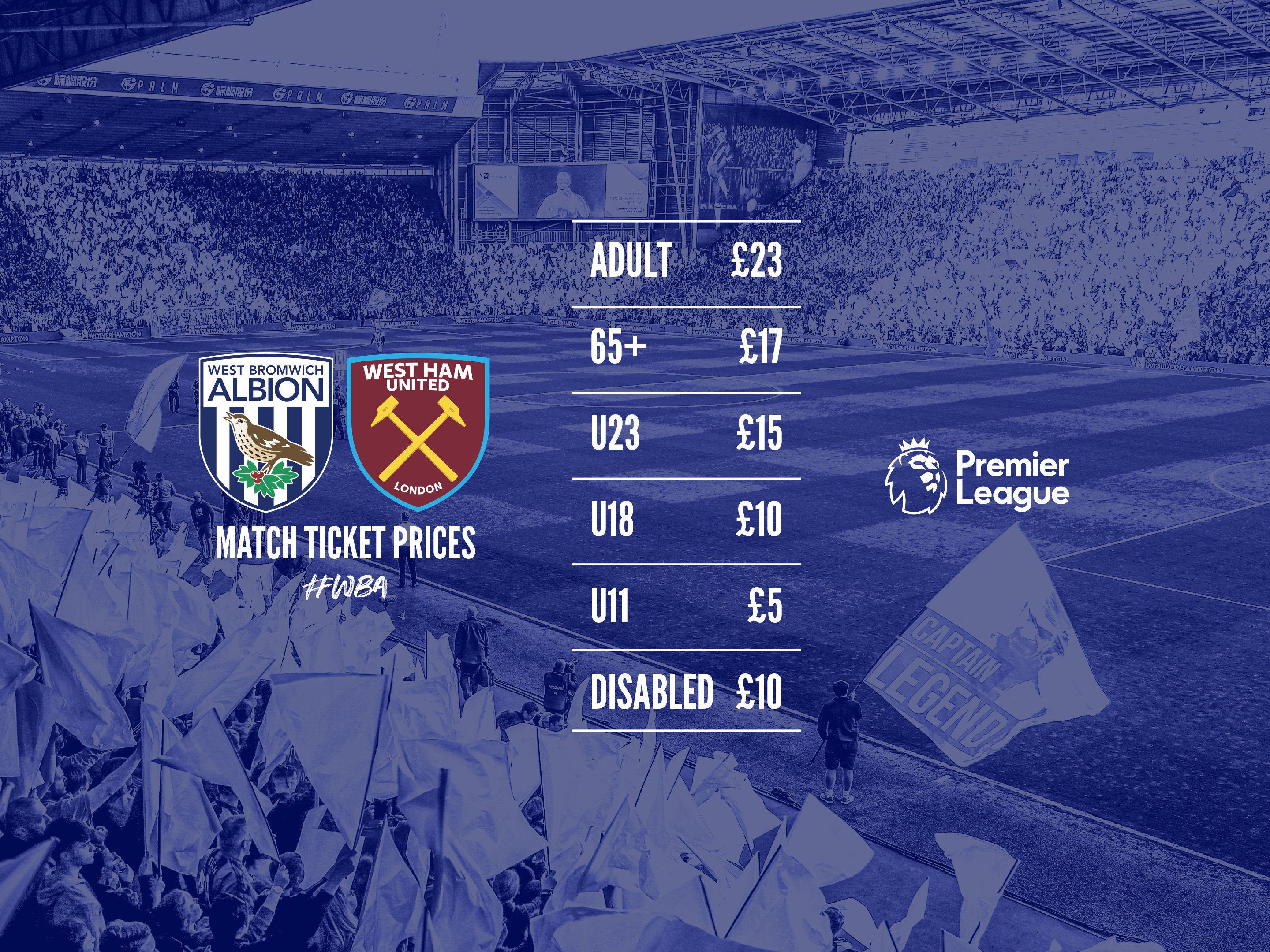 Fans can learn more about the changes we have made to ensure their safety at wba.co.uk/return-of-fans
Successful applicants, who will be selected at random, will be notified by email should a change in restrictions permit fans to attend the game, and a deadline by which tickets must be purchased online will be implemented to ensure all tickets are taken.
Supporters who have not already done so are urged to register for a free My Albion account, which must be linked to their existing ticketing account in order to apply for, and purchase, matchday tickets.
Each ballot entry can include a maximum of six season-ticket holders which must all be listed as the applicant's friends and family. Successful applicants must then select and purchase seats for all supporters listed as their friends and family.