Albion Head Coach Valérien Ismaël is urging his side to be more 'ruthless' when they take on Preston at Deepdale on Saturday (ko 3pm).
The Baggies were held to frustrating draws against Millwall and Derby at The Hawthorns in their last two league fixtures, but the boss was encouraged by a positive second 45 against the Rams on Tuesday.
And with another testing clash against Preston coming up, Ismaël says his men now know the battle they are facing and believes they can find a solution.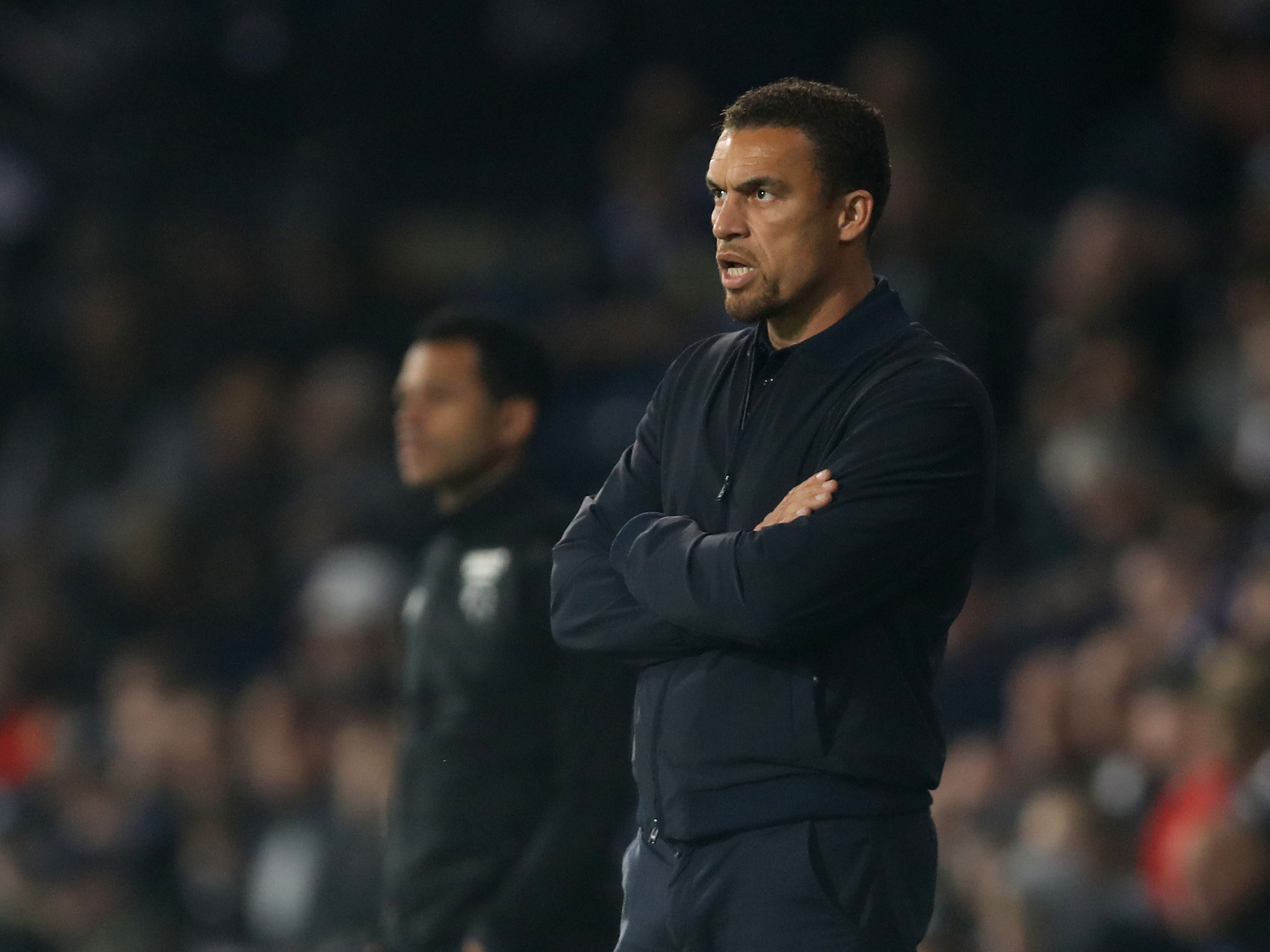 "It's encouraging that we created chances," admitted Val.
"It's the most important thing. The second thing is that now we have found the solution against opponents that don't want to play, and they are satisfied with one point. We saw that with Millwall and Derby.
"It is a new way. Now we have to deal with this. We have to manage this, but I think we found the solution and now it is all about putting in the same performance from the first minute and be more clinical in our finishing. It is clear we need to score goals to win games, it is not a secret. 
"We need to keep the same way we played in the second half [against Derby]. I think it was a good step ahead. We created a lot of chances. The dynamic was good, the domination was good. We did all that we had to do, we just missed the goal. 
"The opponent didn't shoot at the goal once. I think we are on the right way from the statistics and the performance I think is always the sign. Now we need to take and analyse the last two games and make sure we do the right thing from the first minute.
"Training is always good and always positive. We know we are capable and I think that the guys understood exactly what has happened with the opponents. You need to have patience and on the other hand make sure we put our intensity and energy into it. It is like a boxing fight. We are ready, we want to fight, we are on the front foot, but the opponent tries to run away and avoid the fight. We need to fight our opponents."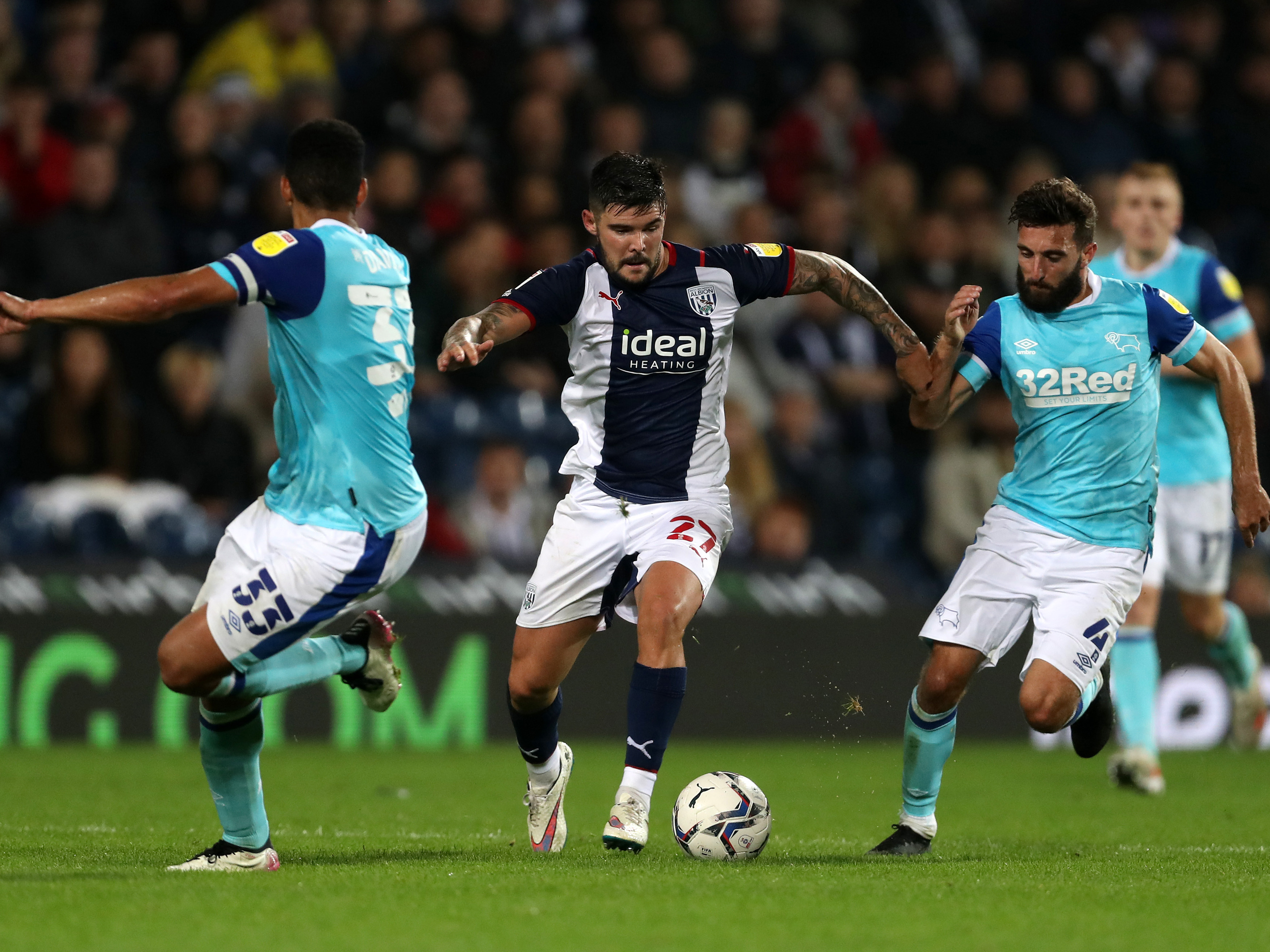 The Baggies boss is expecting Preston to present a similar test to the ones provided by Millwall and Derby, but says his side's fate is in their own hands.
"Breaking Preston down is all about us. It's all about our attitude, our intensity. We will create chances and we need to be ruthless in the opponent's box. We need to make sure we get the reward for our performance and what we invest all the time in the game. I think we need a big focus on our performance and to show another togetherness and combine that with a desire to get the three points.
"The Championship is a long journey, it is like a marathon. But we are trying to find a way of sprinting in a marathon. This is the balance we are trying to find so we need to keep going. Every game we take one by one. We are focused on every game and we know that every game is really tough. Every game has its own truth and we need to manage all of the situations you can find in a game. 
"It will be exactly the same, but we know that we have the quality. We know that we are capable and we have that energy, that desire to continue to move forward and it will be the same purpose on Saturday.
The gaffer also provided an injury update on Matt Clarke, Rayhaan Tulloch, Ken Zohore and Dara O'Shea.
"At the minute we look all good injury-wise, there's no change since the last game.
"Some players will need to wait. Clarke will get his scan today and we will go from there to know when he can come back but it looks very good for him.
"Rayhaan Tulloch could be back in training next week and Ken Zohore. We have good signs from all the players who were injured can come back soon, apart from Dara. Otherwise, everyone is ready for the game against Preston."