The Foundation is delighted to announce its partnership with HB Flooring.
The Albion Foundation are delighted to welcome HB Flooring  to the Albion Family as the headline partner for the Wellbeing Department. With over 25 years' experience The Birmingham based Flooring company will also become the primary partner of our Wellbeing holiday camps.
Jonathan Ward, the Head of Partnerships for the Albion Foundation, had this to say on the partnership. "We are delighted to welcome Chris and HB Flooring to the Albion Family. Everyone at HB Flooring cares about its community and making a positive difference, which is why they have become headline partners of our Wellbeing Department"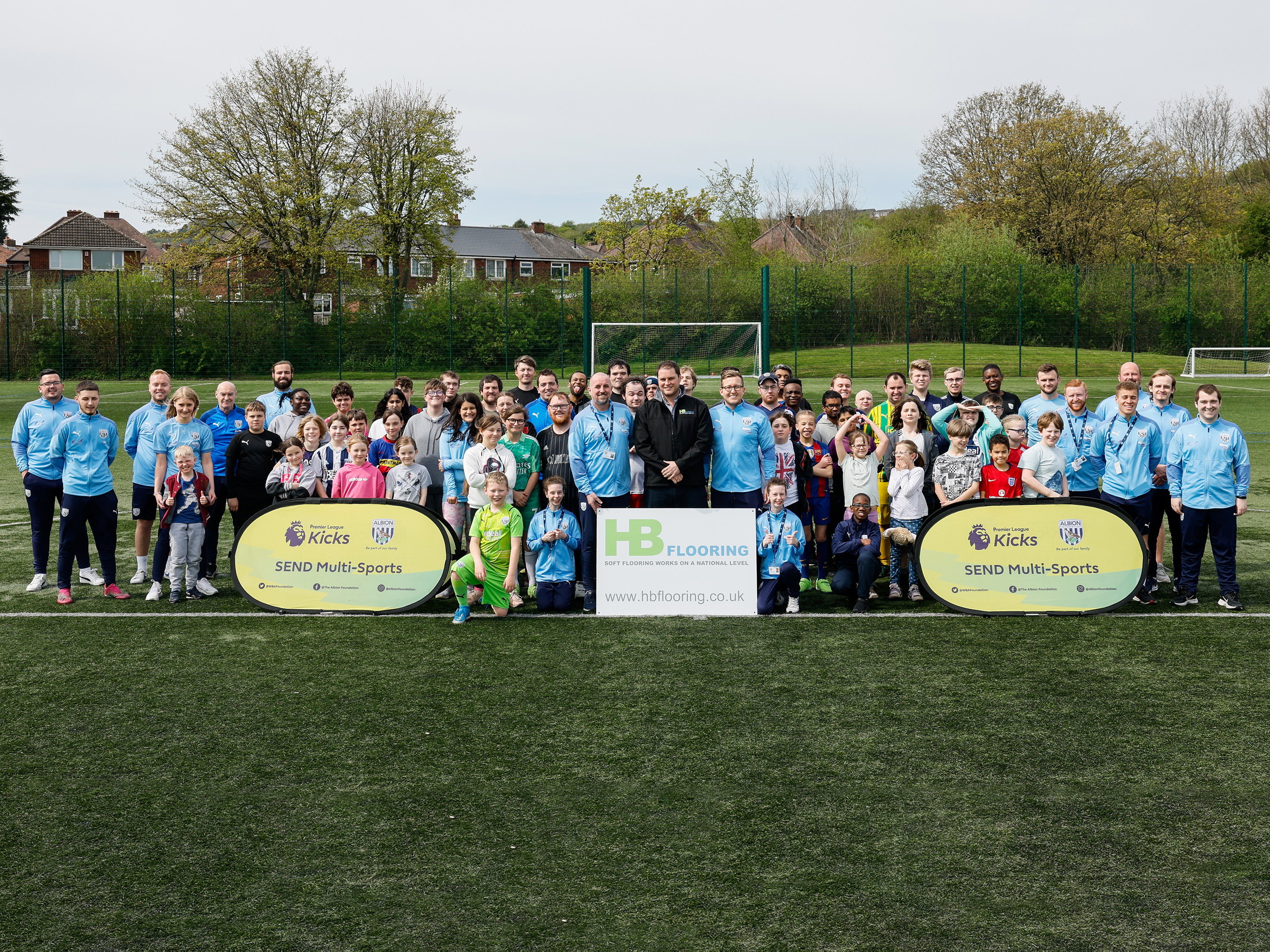 Chris Helliwell, Owner of HB Flooring said: "Having been involved with the foundation on a number of events and seeing the fantastic work they do in the community it was a pleasure to visit a number of their half-term Wellbeing and SEND camps. Having a son myself with extra needs, it was a true heart-warming eyeopener as to what the camps offer disadvantaged and disabled children and adults during none term times. 
"It's with great pride that HB Flooring have entered into a partnership with the foundation to be able to extend the offer of these services to yet more individuals who will thrive and enjoy the activities that the foundation are able to provide."
You can view the HB Flooring website here.