Daryl Dike says he's thrilled to have received such an "incredible welcome" from the club's supporters following his move over the Atlantic. 
The powerful striker, who joined Albion on a four-and-a-half-year contract from MLS side Orlando City on New Year's Day, has been inundated with messages from Albion fans across social media.
Dike heads to The Hawthorns with an impressive goalscoring record having bagged nine in 19 Sky Bet Championship games during his time at Barnsley last season, while also boasting a run of notching in eight of his last 10 matches before making the switch to the Baggies. 
And the 21-year-old United States of America international wants to repay the rousing reception the fans delivered by demonstrating just how much of a "competitor" he is on the pitch.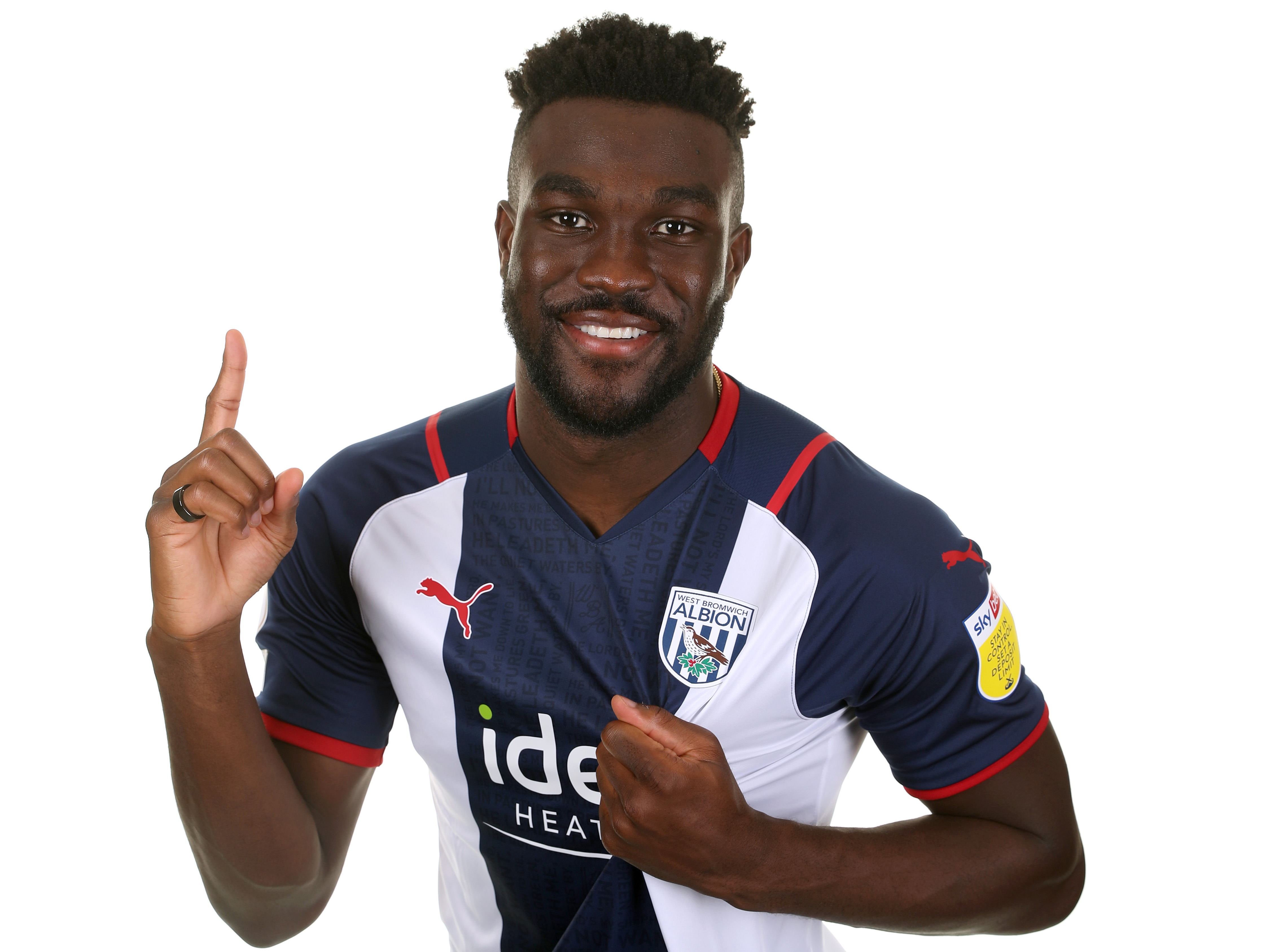 Daryl said: "I'm absolutely delighted to finally be here.
"It's been a really busy week. I was visiting my family before making the move over.
"It's good to be finally settled in in terms of starting training, getting an apartment sorted and other stuff like that.
"It was an easy decision for sure when I heard about the club's interest in me.
"It's always been in my head to be over here in England. Growing up I have always dreamed of playing here, especially at a club like this with history, the manager and the opportunity to go up to the Premier League. There were so many different factors for me that made the decision a lot easier.
"I've already had so much support on social media from the fans. So many people have welcomed me, and that's absolutely incredible.
"To be at the stadium on Sunday and see the fans clapping and cheering me made me feel so welcome and I'm so excited to be out there.
"I like to do the work for the other players in the team. I like to do things such as making runs and holding up the ball. Even defensively I am happy to help out.
"But I'm a striker and I want to score goals and I want to win games. I'm a big competitor. I'll do anything I can to try and get the results.
"Every player wants to be around other competitors. Just being here for a few days, I can already see the level and how much people want to compete."
The forward's return to England reignites his relationship with Valérien Ismaël after the two worked together at Barnsley during the 2020/21 campaign.
Dike's goals were instrumental in the Tykes' rise up the table, with Barnsley finishing fifth and narrowly losing to Swansea City in the play-offs. 
And Daryl believes joining a club where he already knows the head coach is a huge positive, saying it will give him the best possible opportunity to settle quicker into life in B71.
"When I was at Barnsley last season with the boss we did really well to push up the table and finish in the play-off positions.
"The boss was a big part of that and I feel as though he brings the best out in players.
"It's important for me to go into a club which has a coach I have already worked with and I know the system we are going to play.
"He seems to like me and I like him too. Having that knowledge when you go to a place which at first is a little unfamiliar, it's great to have."
Dike's drive to improve is something which has helped him succeed at various levels throughout his career.
Despite making his "dream move" over to England, the young striker is as hungry as ever to keep on taking big steps forward in his development.
"I've told myself ever since I started playing that I was going to continue to improve. With the help of the coaches I've had over the years and all my team-mates, I've been pushing myself to get better and better.
"After looking at the squad, I'll do whatever I can to push them, but I know we have the players to push me as well and hopefully we can achieve our goals. 
"Everybody knows the Premier League is within reach and having that drive and that goal will push me to become a better player and achieve those goals at the end of the year."