Albion Under-18s boss Peter Gilbert and two-goal hero Tom Fellows both expressed their "delight" after beating Tottenham 5-0 to reach the quarter-finals of the FA Youth Cup.
Another lively display from Fellows saw him net a brace either side of Tim Iroegbunam's second goal in as many Youth Cup games, before substitutes Jamie Andrews and Sammy Okoka made sure of the win late on.
And Fellows believes replicating the level of "intensity" they showed against Spurs will be key to progressing further in the competition.
"We're delighted with the result," said the 17-year-old.
"Everyone put in a shift, worked hard and us going down to 10 men is where I think we really showed what we were all made of as players.
"When a team goes down to 10 men they have to work even harder. We knew that, so we were aware that we'd have to raise our game in the second half.
"It was great to get two goals, but I think everyone gave it everything. If we work as hard as we did against Spurs and put in the same kind of intensity, then I think we can go far.
"But we've just got to replicate this level of display again because that's what good teams do and we're really looking forward to doing that in the next round."
Boss Gilbert was part of the coaching team which helped the young Baggies reach the semi-finals of this competition back in April 2019.
And after seeing his side produce a clinical performance against the north London outfit to reach the last-eight of the tournament, Gilbert sees no reason why his players can't surpass the feat Albion's previous youngsters achieved two years ago.
He said: "Coming to Tottenham was always going to be a difficult challenge but the lads started confidently, on the front foot and really took the game to them.
"Fortunately for us, they didn't have any answers and our lads capitalised on that and I was really happy they were able to enjoy the experience.
"The red card completely changed how half time was going to be because it was more of a psychological change. We knew they were going to come out in the second half and have a go, but you see it several times in football when 10 men come out and perform better than when they were playing with 11.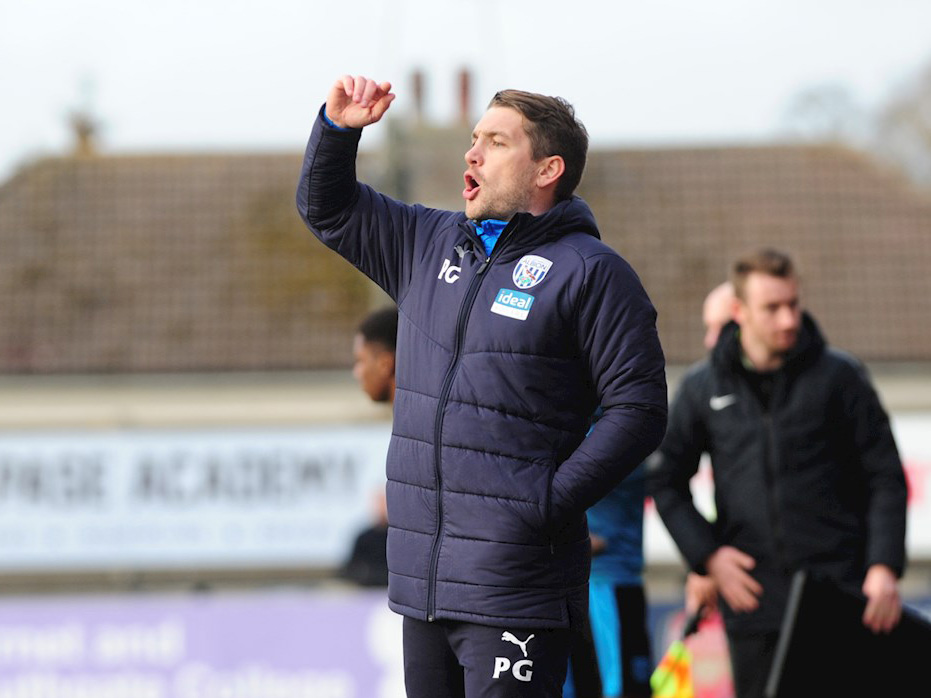 "So it was important to remind the players of those experiences we as a coaching team have had and it was all about looking forward and recognising the potential dangers and opportunities.
"Jamie [Andrews] is a fantastic player who's had a difficult 12 months and completed his first 90 minutes in over a year last Saturday. So he was disappointed that he wasn't in the starting team last night.
"But looking after him and having his long-term interests at heart is what was best for him and even though he didn't start, Jamie had a big impact on the game which was pleasing to see.
"The players executed the game plan superbly well and we felt that was a strength of ours which we could use from the start. It was critically important that we got a foot in the game and showed we can compete against a team of this size with the resources they have.
"I was lucky enough to be involved two years ago in taking the boys to the semi-finals of this competition, but the strength of this team now is just fantastic.
"The togetherness and belief as a team has always been strong and there's no reason why they can't go as far as we did a couple of years ago, or even further."