Taylor Gardner-Hickman says he is "buzzing" after fulfilling a lifetime ambition to don the blue-and-white stripes for the Baggies in a league victory at The Hawthorns. 
The 19-year-old impressed as he made his Sky Bet Championship debut in Albion's 1-0 win over Hull City on Wednesday – a moment he has dreamt of since joining the club's academy at the age of seven.   
And the Telford-born wide man revealed the words of encouragement head coach Valerién Ismaël offered him ahead of his maiden league outing.
"He said, 'you've worked hard for this moment, I believe in you. Now, just focus on the performance and go and thank me with a performance'. 
"I was buzzing. I got given the news yesterday and I was just so excited, a little bit nervous, but that's obviously always a good thing. 
"I had my family and friends here, mom, dad, sister, sister's boyfriend. A few of my mates were here, and my nan and grandad. 
"To be honest, I just wanted to go out there and do my job for the team. Obviously, we needed a reaction from Fulham, and I think we did that tonight. 
"I felt like I worked hard. I tried my best and hopefully that was good enough."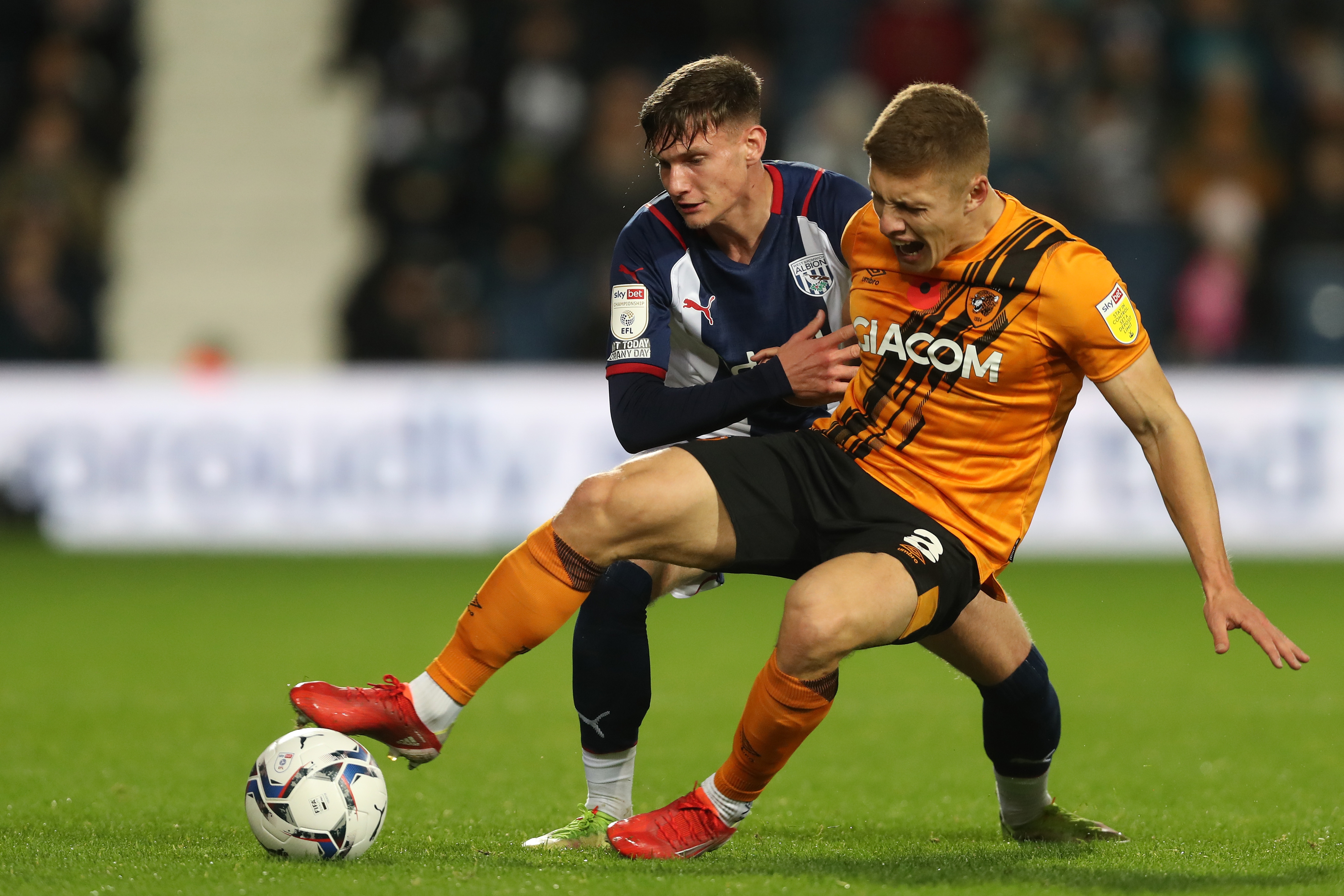 The youngster appeared in Albion's Carabao Cup defeat to a star-studded Arsenal in August – but admits it was a world away from playing in an important Championship match with three points up for grabs.  
"Tonight, felt a lot different," Taylor insisted. "There were obviously a lot more senior players and it was in the league. It's one of our main targets this year, to get back up to the Premier League, so it felt a bigger occasion. 
"The points were deserved. Hull made it hard for us, they sat in and looked to counter, but I felt we dealt with their threats, and I thought the team gave 110 per cent and gave everything for each other."