We caught up with Alex Palmer recently to discuss how his season-long loan spell at Lincoln City in League One is unfolding.
The Imps boast one of the division's best defensive records, with Albion keeper Palmer at the heart of that having cemented his place as first-choice between the sticks at Sincil Bank.
Academy graduate Alex has made 15 appearances across all competitions so far, keeping seven clean sheets.
The 24-year-old spoke about a range of topics including settling into new surroundings, the pride of nailing down the No.1 spot and how each loan move is enhancing his game.
Q: How've you found your loan spell at Lincoln so far?
AP: It's gone really well and I've settled in nicely. We've had a good run and although recent defeats haven't been great, we have to bounce back from them.
But overall I think we're delighted with how it's started and even though we've had a few games where we've had to show a bit more character, we've passed most of the tests we've faced.
Q: Has it helped you having fellow Albion Academy players around you at Lincoln? 
AP: Yes and there are four lads who have been at Albion before who play here. You've got Max [Melbourne], Alex Bradley, Zak [Elbouzedi], so it was good going straight in there and not having to get people to know you because a lot knew and had already spoken about me. So it's helped me settle quicker and Lincoln have been great with sorting everything out.
I didn't get to work with the manager (Michael Appleton) while he was at Albion. I think I was 17 or 18 and I just remember him being around the building. He's been really good and he knows the tactical side of the game really well.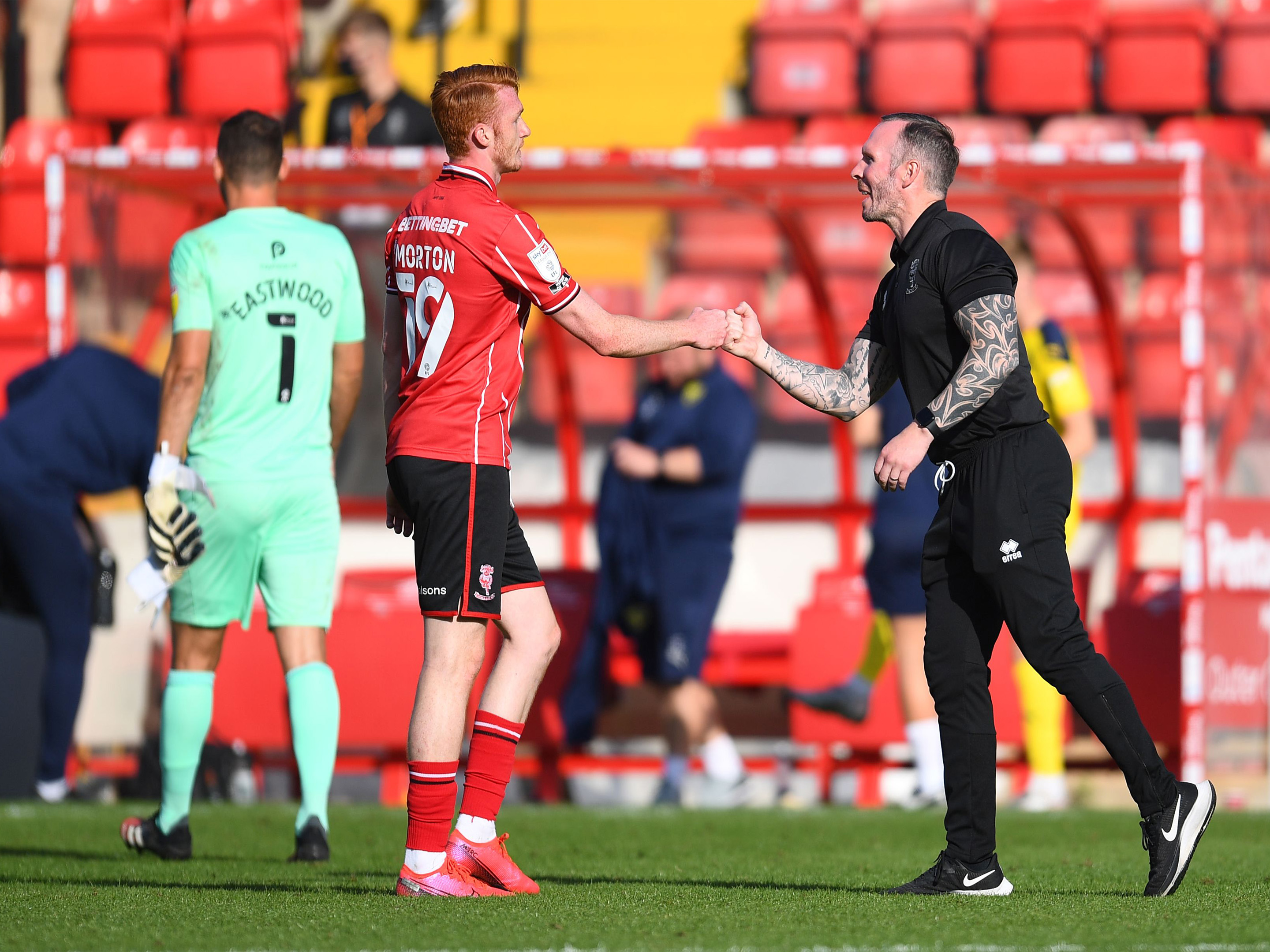 Q: Was it an odd feeling having played at Plymouth on loan last season, to play against and recently defeat them?
AP: It was a strange one because when you play for someone for near enough a season and being away from everyone, it feels like your club. So it was strange seeing all the lads and sadly there were a few missing but when it comes down to it, it's business on the pitch so we got to catch up afterwards.
Q: By going on loan to non-league and slowly transitioning through the divisions, which factors of your game have improved the most?
AP: You could say several but the main thing is the need for consistency especially given the position I'm in. Without consistency, you won't find yourself in a position for very long.
With my first loan moves, playing a bit and then going to last season playing all the games showed the need to be consistent. If you're a solid six or seven out of 10 and you're not being worked too much, everything else has got to be spot on. But the games where you do get worked, you've got to be ready.
Apart from that it's just getting ready for the games because there's so many of them. It's keeping yourself ticking over and making sure you recover right because before you know it you're into the next one. I've taken something from every loan spell and I feel in a good place at the minute.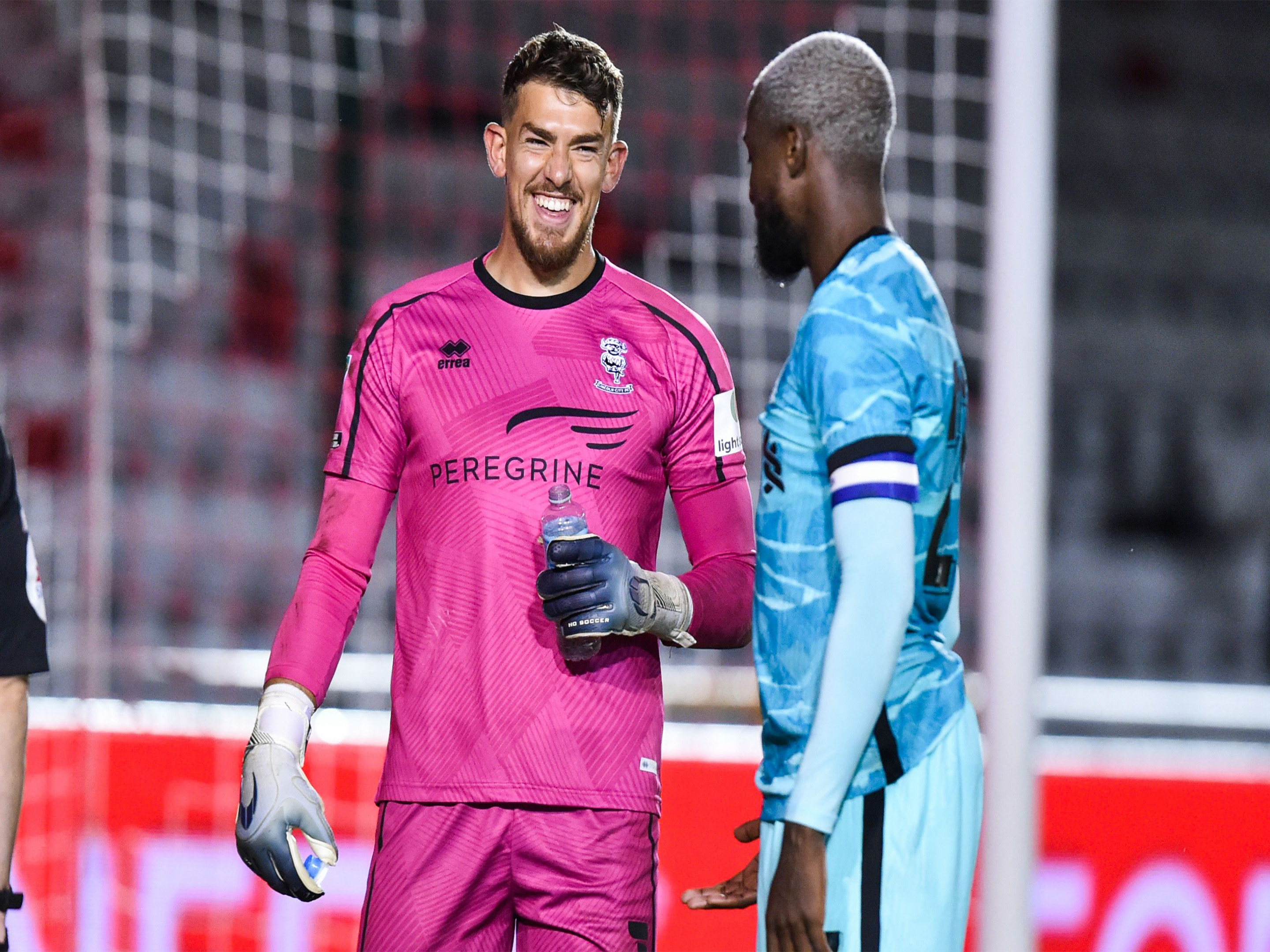 Q: Goalkeeping requires a lot of concentration, sometimes more than outfield positions. Is that an area you've always had to focus on?
AP: Definitely because I remember when I was a 16-year-old and the goalkeeping coach at the time Mark Naylor used to get at me for it. It's those little things like concentration that are important but as you get older, you get better with it so I just made sure I worked on it.
You can do that in several ways like communication, your start position and making sure you're in relation to the ball rather than standing still because you've got to stay in the game. So I agree the concentration aspect of it is key because you might not get called upon for the whole game but then in the last few minutes you might need to make a save when you're 1-0 up. Sometimes it's not even a save, it's your distribution or coming for a cross so it's a massive part of goalkeeping and they say the best ones are those who concentrate.
People always say why are you tired, you're a goalkeeper but it's that aspect of being ready for anything and watching for 90 minutes. Don't get me wrong, the kicking in games can take it out of you but after games I just try and chill - especially with the amount of caffeine I have!
Q: What has it been like when you've been with Albion's first team during pre-season and working with experienced keepers?
AP: It's beneficial and obviously I've worked with them for a while. We get on well as a group and we always try and talk about different situations in a game where someone might disagree on something or where you might go wrong. So we're always talking and it's a good group.
Q: Finally, what would your highlight be from your time at Lincoln so far?
AP: I'd say the opening day against Oxford when we won 2-0, I made a couple of good saves and I had it last season when Plymouth won away at the start of the season. It gives you that boost going into the next games and after that they know you're up to the standards, and you almost gain their respect.
The season highlight will be where we finish and hopefully that could be in the Play-Offs or end with a positive league campaign. We're taking every game as it comes currently and hopefully that'll stand us in good stead come the end of the season.