We're delighted to welcome fans back to The Hawthorns for the first time in over 14 months for our Premier League fixture against West Ham United.
If you are joining us for the game please read through the information below and ensure you are prepared for your return to the Stadium. If you have any queries about your visit contact fans@wbafc.co.uk and we'll be happy to help.
If you haven't got a ticket for the fixture please DO NOT travel to The Hawthorns.
If you are experiencing any of the key COVID-19 symptoms outlined by the NHS or are currently self-isolating, please DO NOT travel to The Hawthorns. 
Sandwell Public Health encourage all supporters attending the match to take a lateral flow test on the day before leaving for the stadium. If you receive a positive result please DO NOT travel to The Hawthorns.
Please be aware the matchday road closures will be in place. Halfords Lane will be closed from 6.30 pm and one lane of the Birmingham Road will be closed after the match.
Checklist before you leave home
Bring your face mask or visor
Print your e-ticket(s) or have them available on your smartphone
Food and drink must be in a clear plastic bag
Check the arrival time on your e-ticket
Tickets
Your e-tickets have been emailed to you, please print them on A4 paper or have them available to scan on your smartphone. They will be scanned at the turnstiles in order to gain entry to the stadium.
Please arrive at the designated time provided on your e-ticket.
If you have not received an email with your e-tickets please contact tickets@wbafc.co.uk.
The Ticket Office will remain closed to visitors but can be contacted via telephone on 0121 227 2227.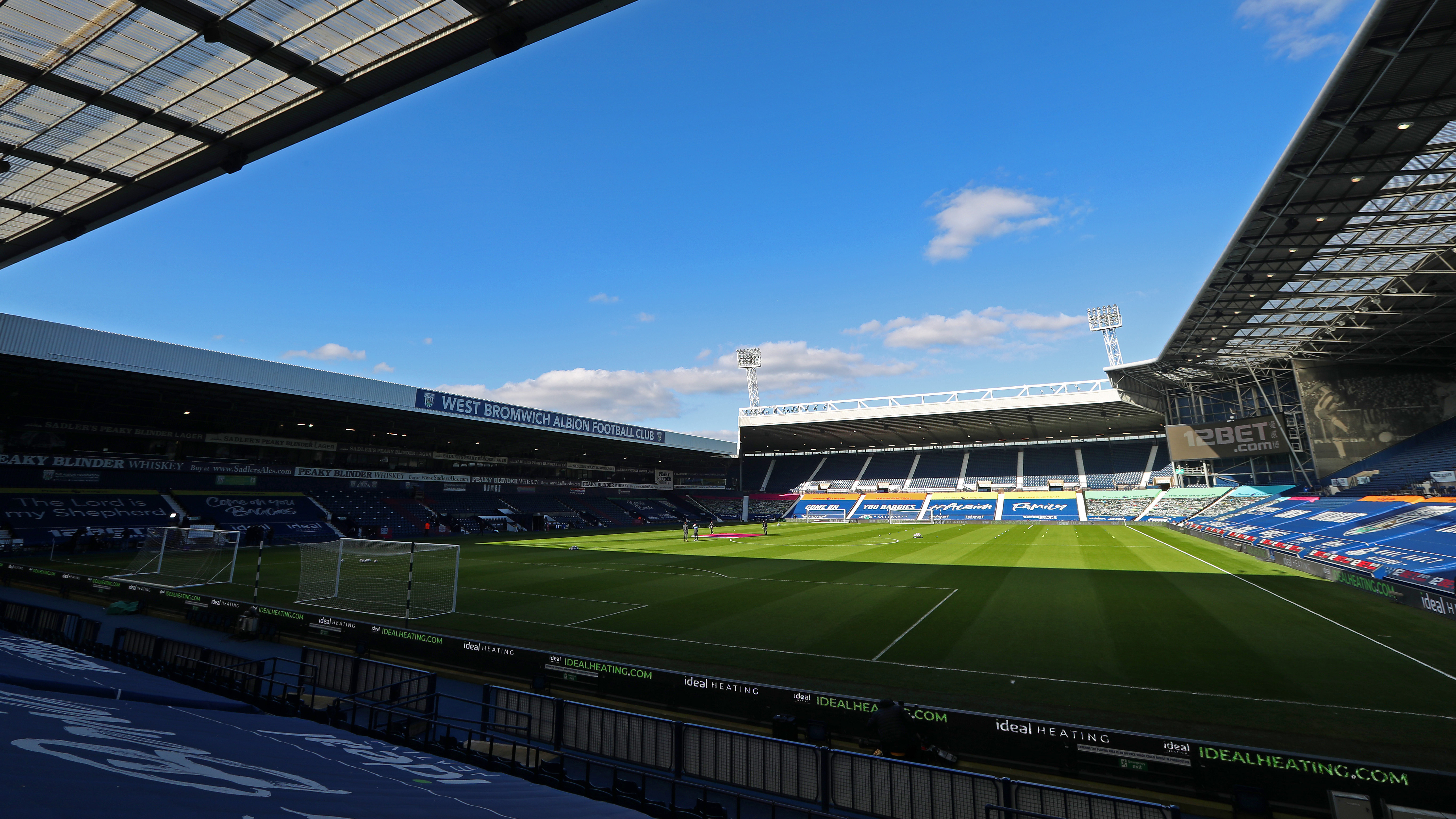 Travel
If you are planning to drive please check for local car parking facilities and confirm their availability on a matchday. There will be no official car parking available to purchase from the club. 
If you are travelling on public transport click here to plan your journey. https://www.wba.co.uk/return-fans/travel-parking 
The Matchday Experience
The matchday experience will be different to what you are used to owing to a number of new measures in place to ensure everyone is kept safe during their time at The Hawthorns.
You must wear a face mask or visor at all times.
Flags and banners will not be permitted in the Stadium
The concourse refreshments kiosks will be closed throughout and supporters must not congregate. 
Toilet facilities, which will be cleaned regularly, will be open. 
Please follow the one-way directions at all times.
Please ensure you sit in the seat that is allocated to you. 
Please only leave your seat if you need to use the toilet facilities. 
Supporters are reminded The Hawthorns is a no smoking stadium and fans will not be permitted to leave and re-enter the stadium to smoke or vape at any point.
The Stadium Megastore will be closed.
If a ball enters the stands please do not touch it, a member of staff will come to collect the ball and sanitise it before it is returned to play.
At Full Time
Supporters will be notified to leave by stewards one row at a time to ensure everyone leaves the ground safely. Please be patient while we keep everyone safe.
Supporters are asked not to approach players or staff for autographs or selfies as at the present time it is not safe to do so. Please leave the stadium in an orderly and safe manner.
COVID-safe precautions
We are taking every precaution to ensure everyone is safe at The Hawthorns. To reassure you ahead of your return to the Stadium our Covid-safe measures include:
Supporters and staff required to wear face masks or visors when on site
Socially-distanced queuing 
Sanitiser stations readily available 
Spacing of occupied seats to ensure social distancing
No refreshments being served to ensure the concourses are kept clear
One-way systems in place
Additional cleaning in operation
Once in your seat you will only be able to leave to use the toilet facilities
Supporters will exit the stadium one row at a time 
Supporters who experience any COVID-19 symptoms while at the match will be taken to a dedicated isolation room
Tell us about your experience
If you have any queries or concerns that you would like to raise about your matchday experience after the game please email slo@wbafc.co.uk