Karlan Grant believes his second goal of the afternoon at Hull City helped Albion "relax" and see out a morale-boosting victory.
The Baggies forward confidently converted a penalty early after the restart having given the Baggies a half-time lead with a cute finish from inside the area.
And Grant, who is now on 12 goals for the campaign, says it was important to halt the "rut" his side had been on prior to their triumph at the MKM Stadium.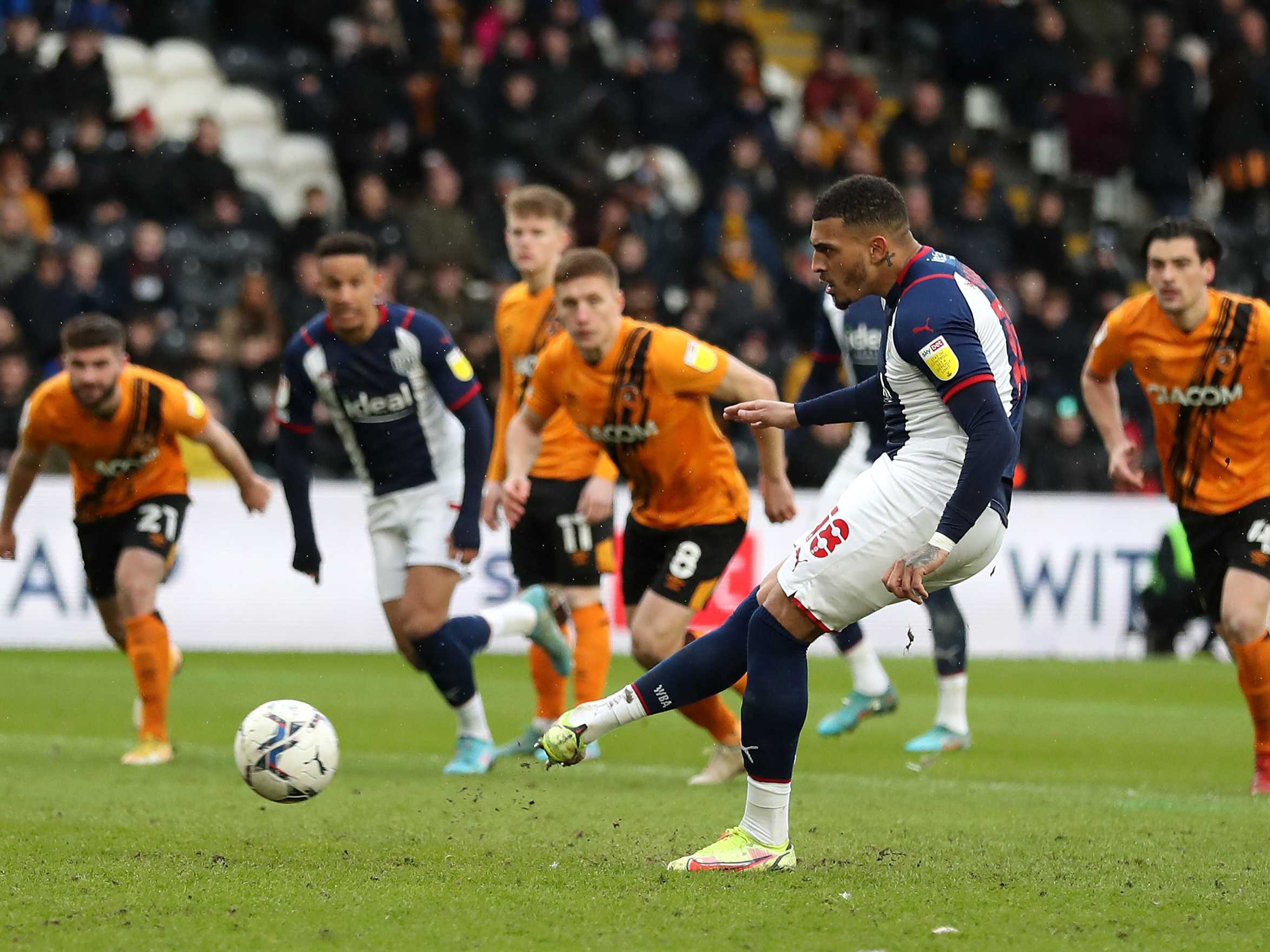 He said: "It's been tough, so we're delighted to win the game. We haven't been great at home and we haven't been great away from home recently.
"In football you get ruts and this one has been a bit longer than we expected. We need to stick together and hopefully we can end the season strongly.
"We've lacked confidence, and a bit of luck. The boys have been down, we don't want to lose games. It hurts us as much as it hurts the fans. But we all need to be as one, that's the main thing.
"For the first goal, I got the right connection on it – any more than that and it might have been difficult.
"I always back myself in penalty situations. I think we needed that second goal. That's been evident from the last run of games, we've needed a second goal to help us relax and be more assured in the game.
"It's been difficult for the manager, coming in and trying to find a way for us to win. Luckily today, we stuck to the task and we're delighted to get the three points.
"Hopefully in the next game we can put in another good performance and get another good result. We're back to winning games now and that was the main priority.
"It's been tough for us and it's been tough for the supporters. We need to keep them doing what they did at Hull, pulling us through games. Like I said before, we all need to be as one. Defeats hurt us as much as they hurt them. We need to stay together and end the season strongly."