Albion's Under-18 side are preparing for Friday's FA Youth Cup semi-final showdown at Villa Park.
The Young Baggies have produced a number of impressive displays to reach the last four for the second time in three years, defeating Basford United, Cardiff City, Tottenham Hotspur and Everton.
Take a little look at the players in Peter Gilbert's team.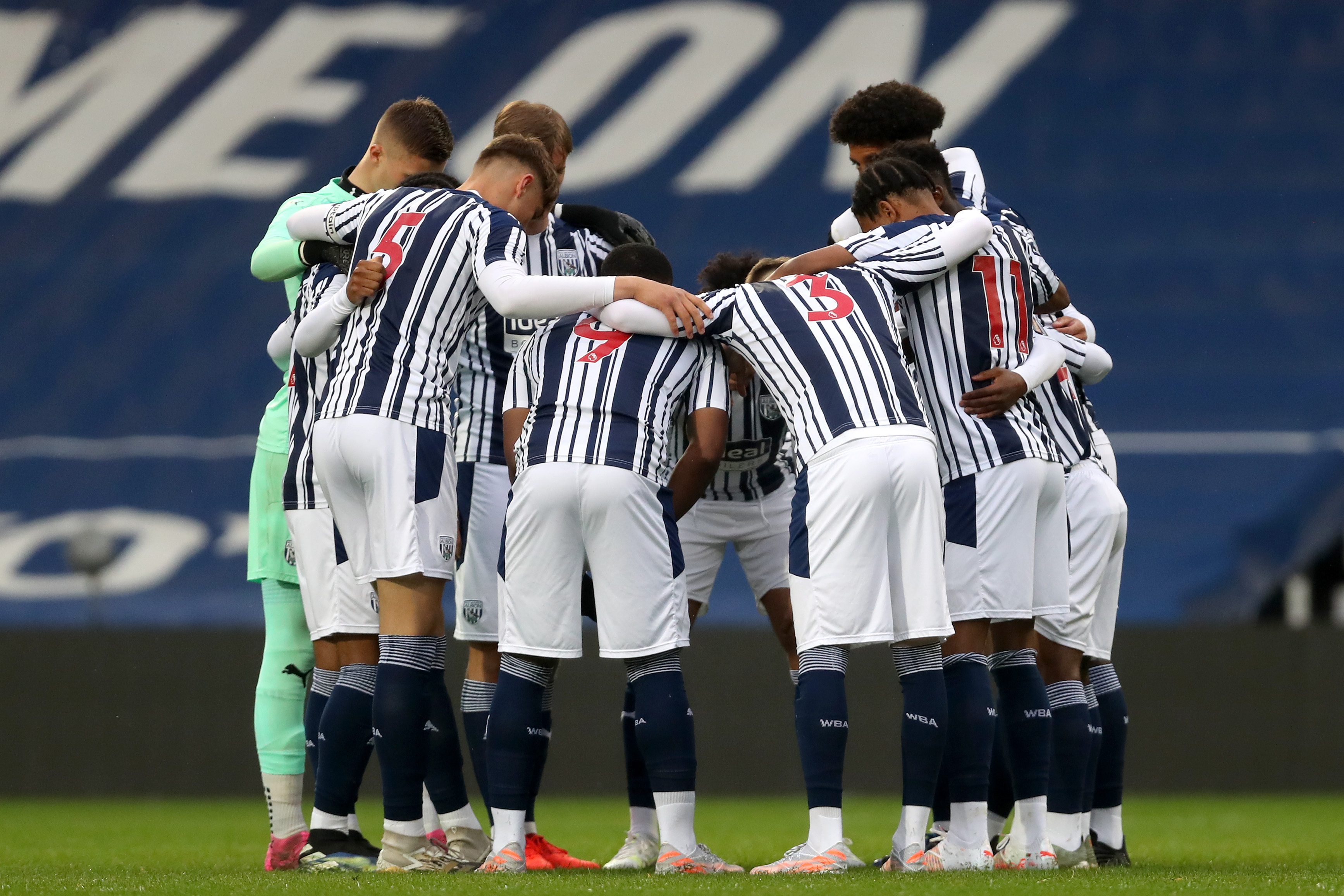 Maks Boruc
Maksymilian (or Maks) Boruc joined the Baggies as a 16-year-old.
The Polish stopper started his footballing education in England with fellow West Midlands side Stoke City, but opted to continue his development with Albion in the summer of 2019. 
A towering presence between the sticks, the 18-year-old has been a regular in Peter Gilbert's U18s side while also featuring in Albion's PL2 team during the 2020/21 campaign.
Maks has been pivotal in the young Baggies' progression to last-four of the 2020/21 FA Youth Cup. Big saves at crucial stages in games against Cardiff, Tottenham and Everton has seen the Albion youngster keep his side in the ascendency during tournament matches. 
"Maks has some great attributes, has made some important saves for us and has grabbed his opportunity with both hands," said head coach Peter Gilbert.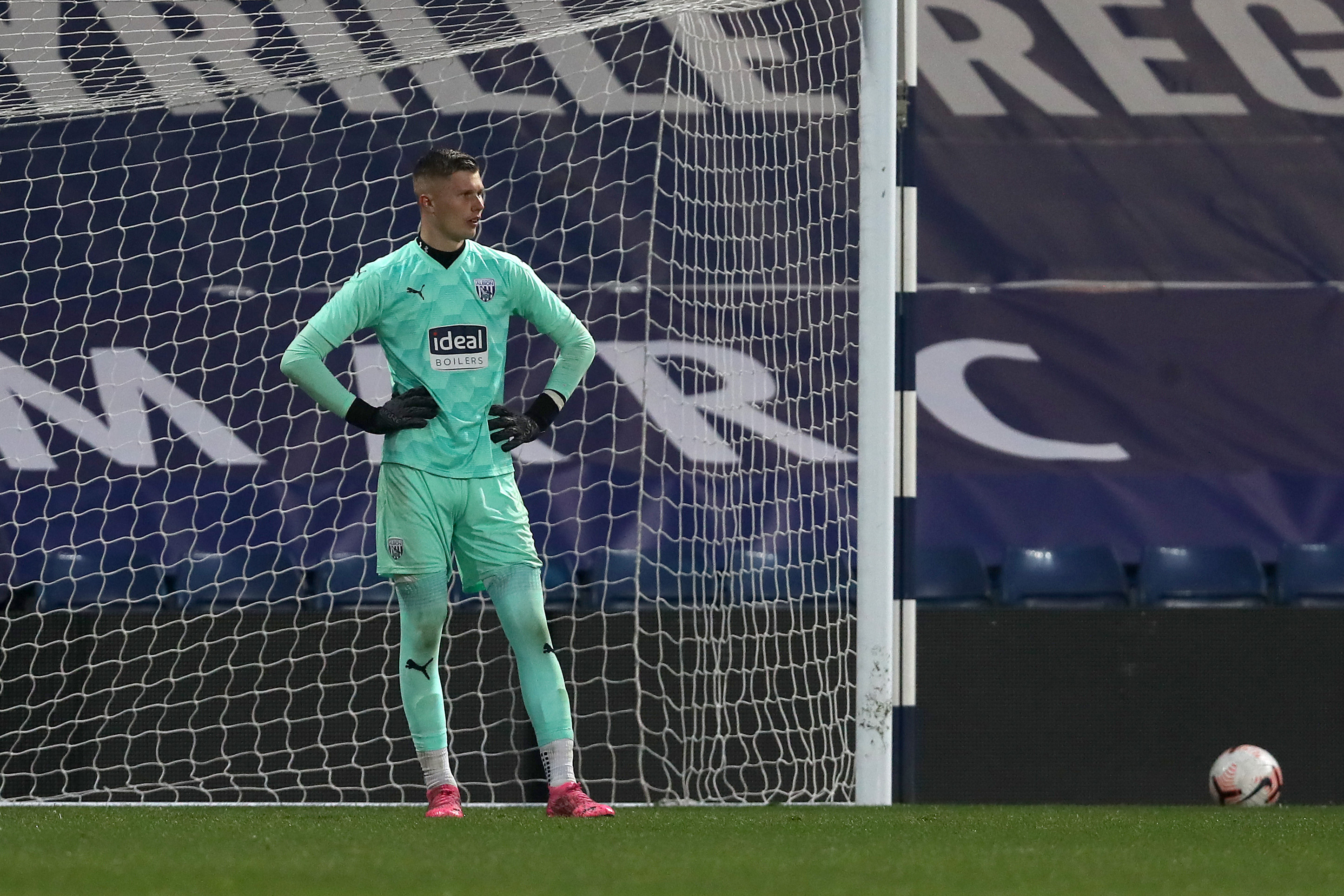 Ethan Ingram
Ingram was recruited by one of Albion's development centres at the age of 10.
He was brought up to the academy to trial with the Baggies and his talent shone through to be offered a first-year scholarship at the end of the Under-16s season.
From there, the defender has gone from strength-to-strength through the Baggies' academy ranks, proving himself to be a reliable defensive and attacking outlet down the right flank. His pace and power down the right wing is an ever-present attribute in Ingram's game. 
Ingram has enjoyed a memorable campaign, starting every game in Albion's FA Youth Cup run and earning several starts in the club's PL2 side.
But the full-back's endeavours were truly reflected when he received his first call-up to the England U18s squad during the international break in March 2021. He earned his first start for the Young Lions, featuring in the 2-0 friendly win over Wales that month.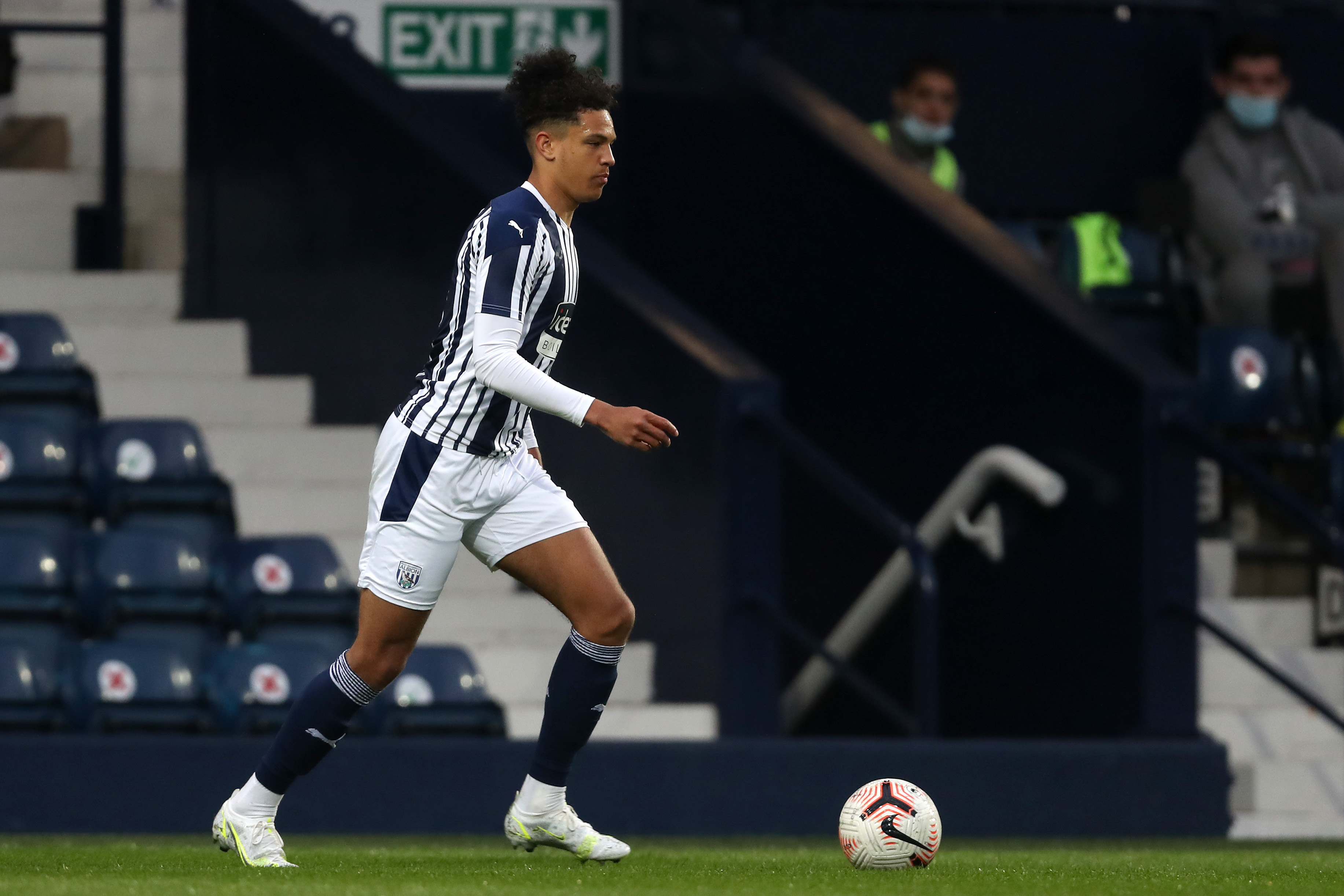 Caleb Taylor
Caleb Taylor has embraced challenges and responsibility during his time with the Baggies, which started at Under-10s. 
A colossus at the heart of defence, Caleb has skippered Albion's Under-18s during the 2020/21 campaign. The centre-back, who is the son of former Birmingham City defender Martin Taylor, is a vocal figure among the Baggies' youngsters and has ensured their high standards on the pitch have been maintained.
Like team-mate and defensive stalwart between the sticks Maks Boruc, Taylor has produced a number of crucial blocks - most notably against Cardiff and Everton - to help Albion preserve their advantages during important stages of the 2020/21 FA Youth Cup. 
As well as featuring in the 18s side, Taylor has also enjoyed exposure in Deon Burton's 23s - featuring against EFL side Exeter City in the EFL Trophy and starting a number of PL2 matches with a higher age group. 
And the defender was given an invaluable experience towards the end of the 2020/21 season when his fine performances in youth games and hard work in training was rewarded with a place in Sam Allardyce's Premier League matchday squad in May. 
Albion's Premier League clash at Arsenal saw Caleb travel with the first team to the Emirates Stadium, making the bench with several senior figures. 
"The players look to him because Caleb is vocal, focused and leads by example with the way he conducts himself on and off the pitch," said Gilbert.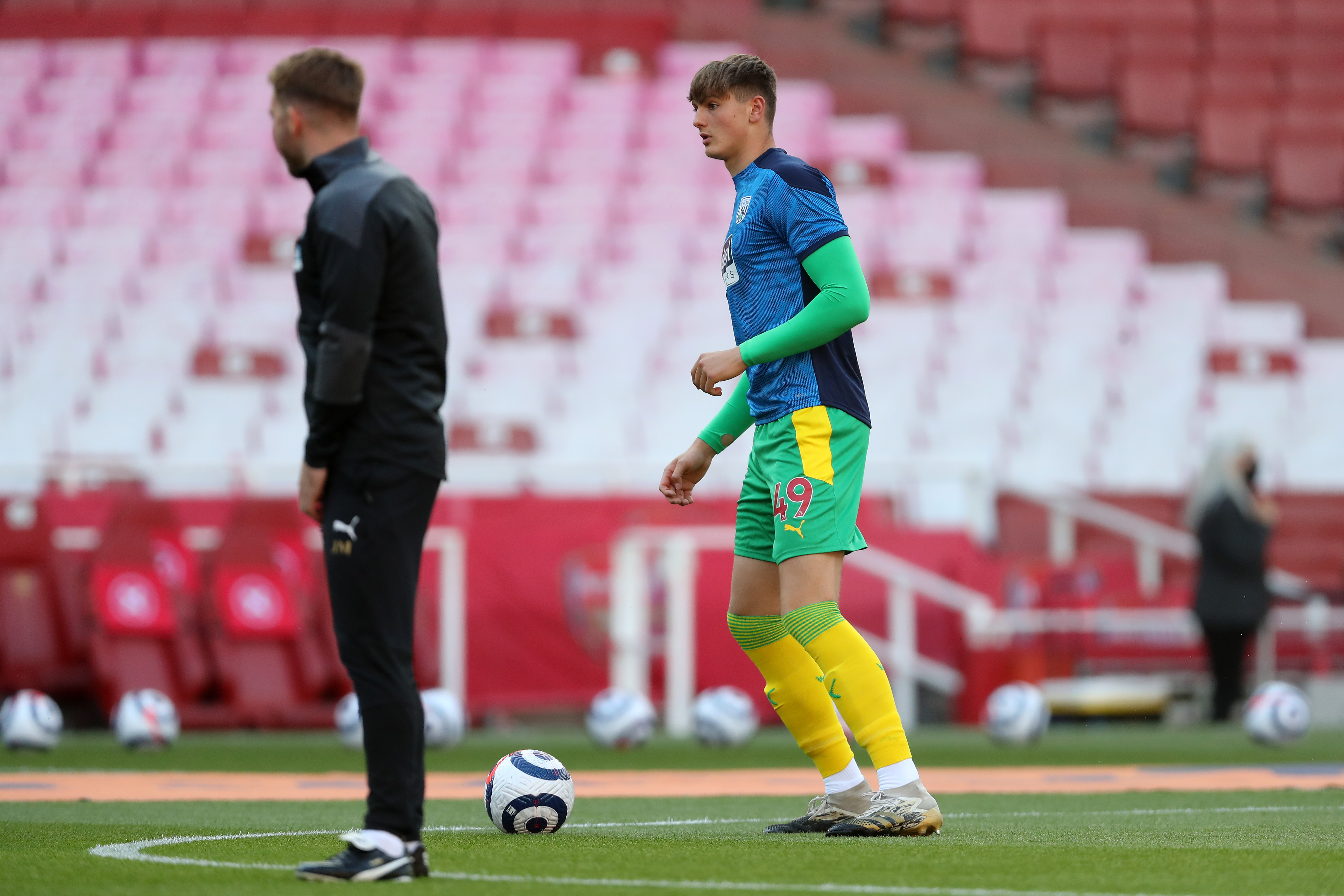 Zac Ashworth 
Zac Ashworth's goalscoring touch has been an important factor behind Albion's 2020/21 FA Youth Cup run. 
A brace from the versatile defender helped the young Baggies see off Basford United 4-0 in the first game of the tournament, before netting a wonderful driven effort to help beat Everton 2-1 in the quarter-finals and send Peter Gilbert's side to the semis. 
Zac is the son of Albion's former Technical Director, Dan Ashworth, and has spent the entirety of his footballing education with the Baggies since joining the club at the age of 10. 
Standout displays in the 18s matches saw him start two of the final three games of Albion's PL2 campaign, as he looks to make the step up to 23s during the 2021/22 season. 
"Zac can play in numerous positions, has an excellent understanding of the game and has a great knowledge of the game," said Gilbert.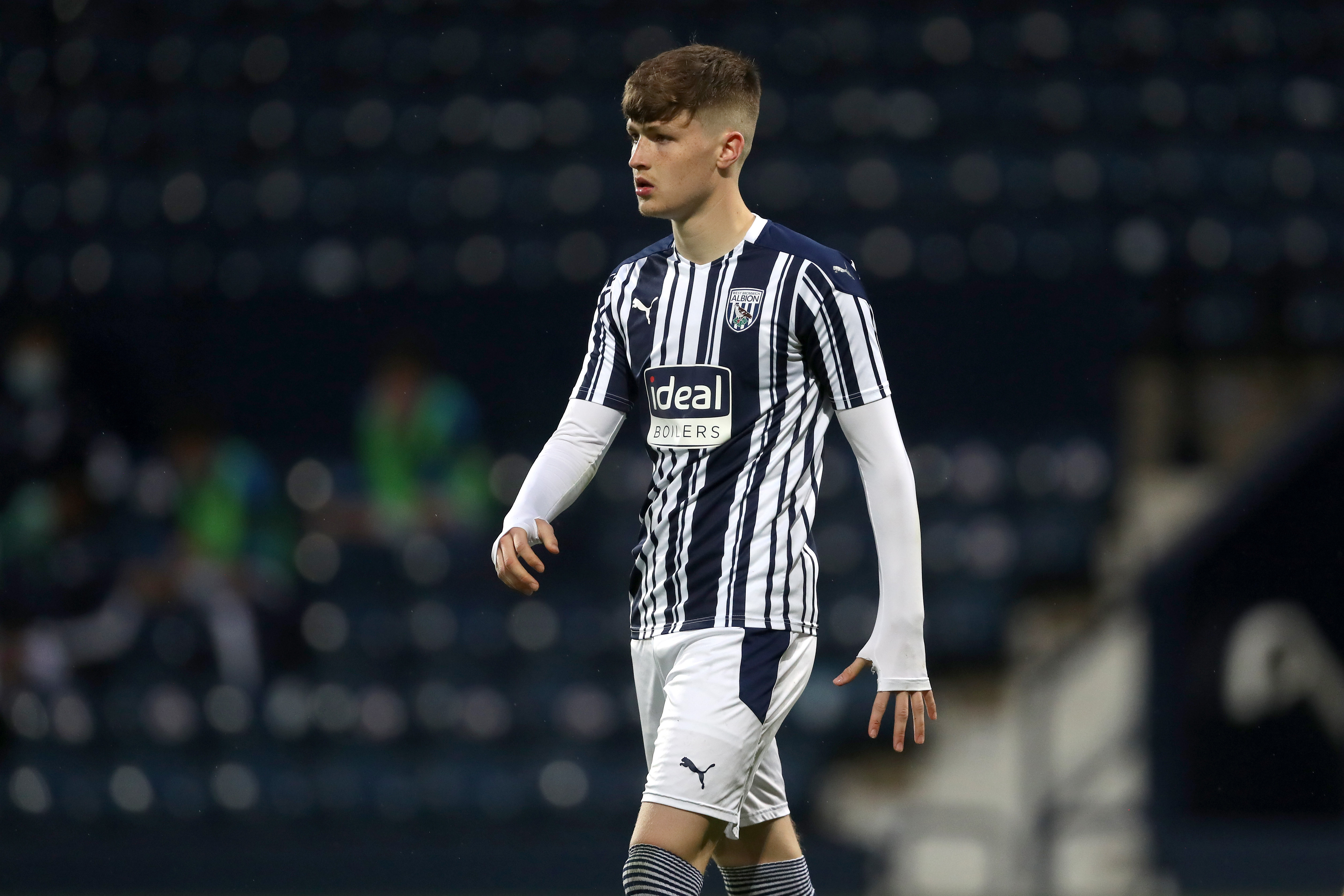 Tom Fellows
Tom Fellows is developing into an exciting attacking prospect for the Baggies.
The versatile forward, who's been at the club since joining at Under-10s, enjoyed a prolific and effective 2020/21 season for Albion's 18s side in the U18 Premier League and during their FA Youth Cup journey. 
Fellows enjoyed a free-scoring start to 2021, scoring four goals in as many matches between January and February to help the young Baggies go on an unbeaten run. And the 17-year-old proved to be a big-game player in Albion's FA Youth Cup campaign. 
Fellows netted twice against Spurs to help Albion to a 5-0 FA Youth Cup win in the capital and send them to the quarter-finals. 
The attacker also benefited from exposure in Deon Burton's PL2 team towards the end of the 2020/21 season. 
"Tom is a quiet player but definitely does his talking on the pitch and he has physical aspects which can hurt teams, no matter which position he plays in," said Gilbert. 
Tim Iroegbunam
A local boy from Great Barr, Tim's combative, all-action approach has seen him impress many onlookers in Albion's youth system. 
Iroegbunam operates from the middle of the field and never shies away from a tackle, with his forward-thinking mentality a key element in his combative approach to games. 
Over the 2020/21 season, Tim was introduced to a variety of beneficial experiences in his development.
Having played in England youth camps during his younger years, Iroegbunam lined up alongside Albion skipper and Three Lions international Jake Livermore during a PL2 game at just 18-years-old. His regular involvement with the Baggies' 23s group towards the end of the season helped Deon Burton's side improve their form, as a number of well-timed tackles helped keep the PL2 team in the ascendancy to get positive results. 
In addition to his defensive attributes, Iroegbunam has added goals to his game. The central-midfielder netted a long-range screamer against Cardiff City in the FA Youth Cup, before a smart finish in the following round against Tottenham helped Albion take control of the game and, as a result, reach the last-eight of the competition. 
"He's an important character, a tough-tackler and overall, an all-action midfield player who's started to add goals to his game," said Gilbert.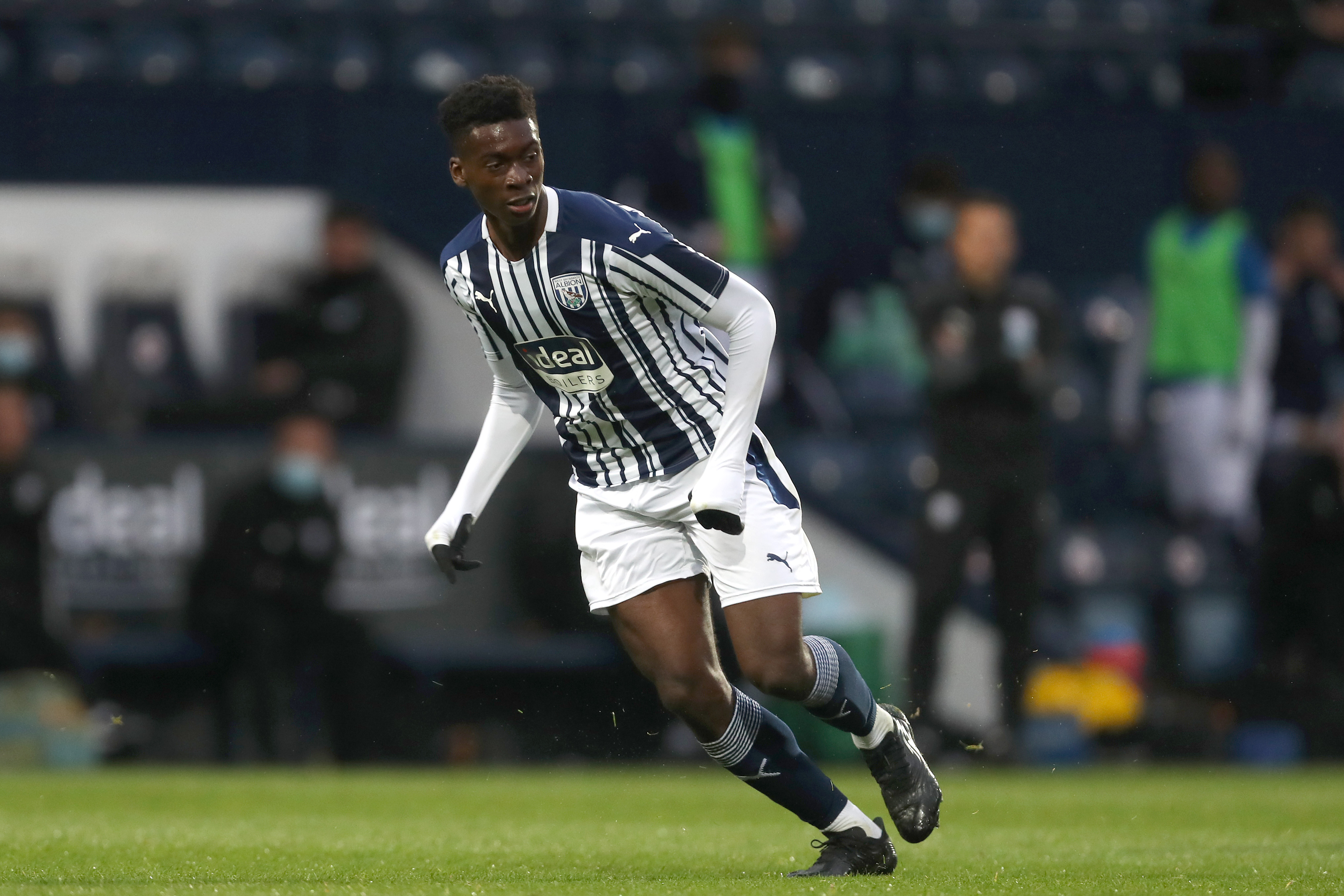 Aurio Teixeira 
Teixeira, who is of Portuguese descent, has progressed through Albion's youth ranks during his early teenage years. 
The 18-year-old was blooded in the Baggies' PL2 team during the early stages of the 2020/21 season, with his tenacity in the middle and long-range passing ability earning the respect of his older teammates throughout the campaign. 
Teixeira was a mainstay during Albion's FA Youth Cup run in 2021, developing a strong relationship with Tim Iroegbunam in the middle of the park. 
The Portuguese midfielder has proved to be a key contributor in getting Albion's attacking players forward, with play regularly coming through Teixeira during changes in phases.  
"Aurio's a very intelligent footballer with a high football IQ, is tenacious in his game and another combative midfield player who uses his body well," said Gilbert.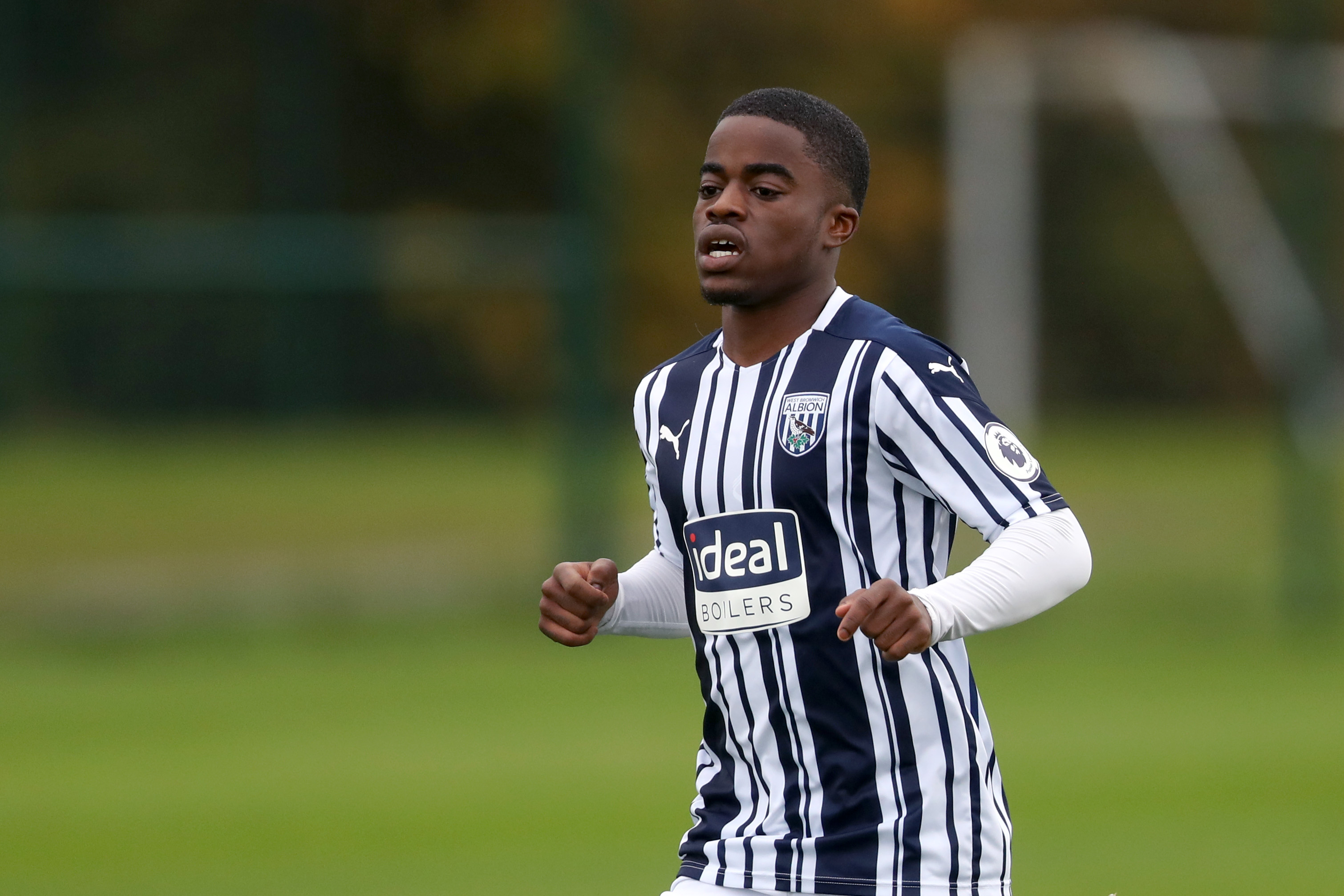 Lino Da Cruz Sousa
Lino Da Cruz Sousa's positive attitude saw him excel during his first season with Albion's Under-18s, despite being just 16.
A local boy who spent his education at Sandwell Academy, Lino was still in school when he began his regular involvement with Peter Gilbert's group during the 2020/21 campaign. 
Like many of his 18s team-mates, Da Sousa is widely versatile. Operating mainly on the left flank, Lino has fantastic dribbling ability and close control going forward having predominantly played as a left-back. 
The Albion youngster's potential hasn't gone unnoticed by the Three Lions, with Lino experiencing the professional environment and high quality for his age-group at an England training camp in March 2020. He's gone on to represent the Young Lions at U15 and 16 level. 
In addition to his first season featuring in a higher age group, Da Sousa started a PL2 game for Deon Burton's side alongside fellow 18s regular Maks Boruc against Newcastle in February 2021. 
"Lino's an athletic full-back, reads the game well, has a lovely left foot and it's not often a 16-year-old plays an entire season with the 18s, but that's credit to him because he has so much potential," said Gilbert.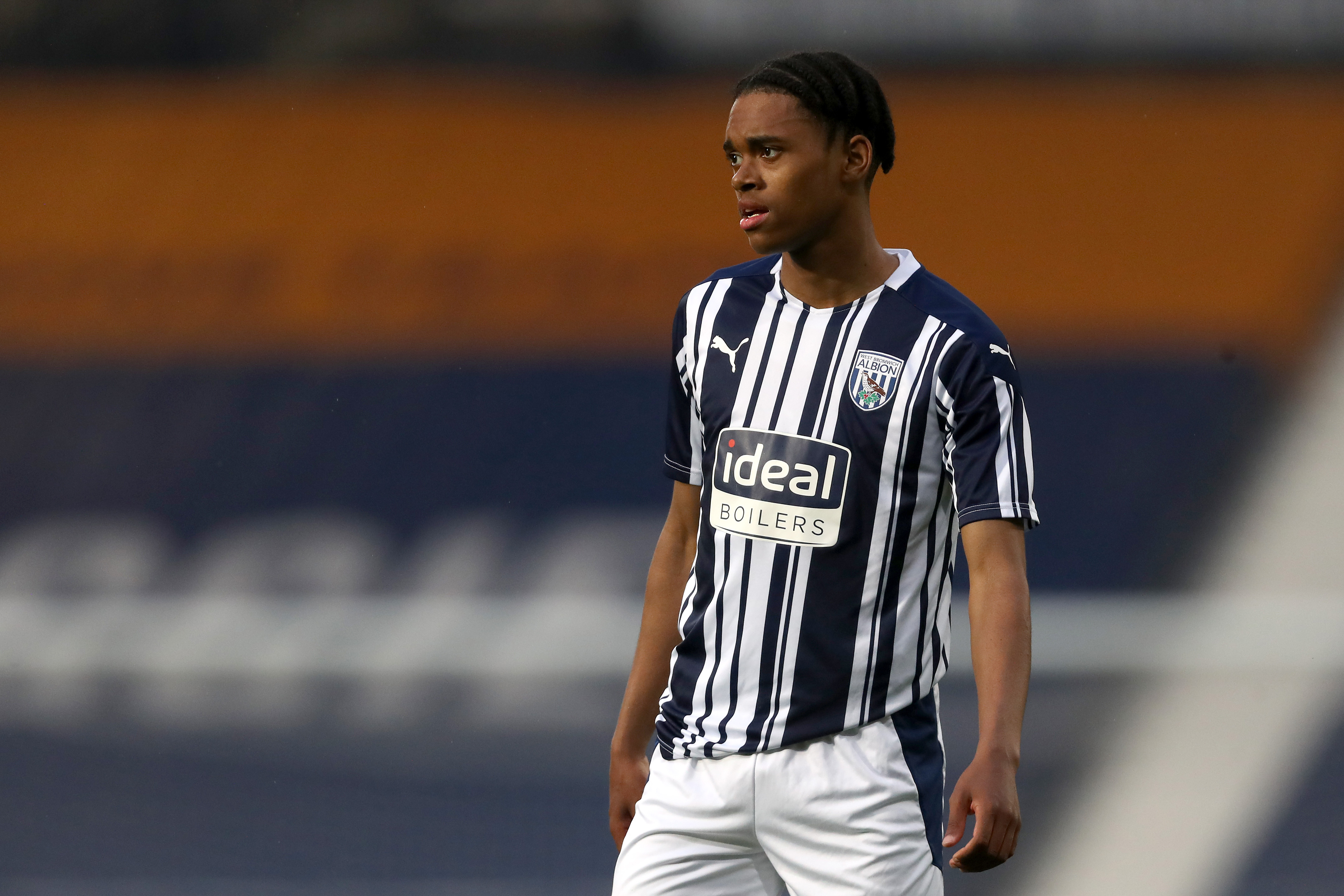 Jamie Andrews
Born near Acocks Green, Jamie Andrews' mentality has carried him through a tough period of his early career with the Baggies. 
At just 17-years-old and during the first year of his scholarship with Albion, doctors discovered fluid on Jamie's spinal cord which affected his balance and day-to-day life. The neurological damage meant there was no set-time frame for recovery, creating several tough moments for Andrews as he missed football during a vital part of his early development in the game. 
Andrews' last game of the 2019/20 season for the youth side came in February 2020, and his next appearance for the 18s came in December the same year. But the attacking-midfielder showed his battling character to firmly force himself back into the mix in Peter Gilbert's squad. 
Jamie came on as a first-half substitute during Albion's FA Youth Cup clash with Spurs and made an instant difference. He drew a foul from a Tottenham defender in a dangerous position which forced the referee to reduce Tottenham to 10 men, helping swing the game in his side's favour. 
And Andrews' relentless pressing around the box was rewarded late on in the cup game when he was on-hand to chip a lovely effort into the net and score the fourth of the Baggies' five goals on the night.  
Andrews' exploits in the FA Youth Cup earned him a spot in Deon Burton's PL2 side towards the end of the 2020/21 campaign. And just like he did against Spurs, Jamie made his mark off the bench during one the 23s' final games of the season as he headed in an equaliser to secure a point against Norwich at the end of April 2021. 
"Jamie's had a few tough seasons with us, but he's come through that, has so many good physical and technical attributes and he's strengthened our squad at a crucial time," said Gilbert.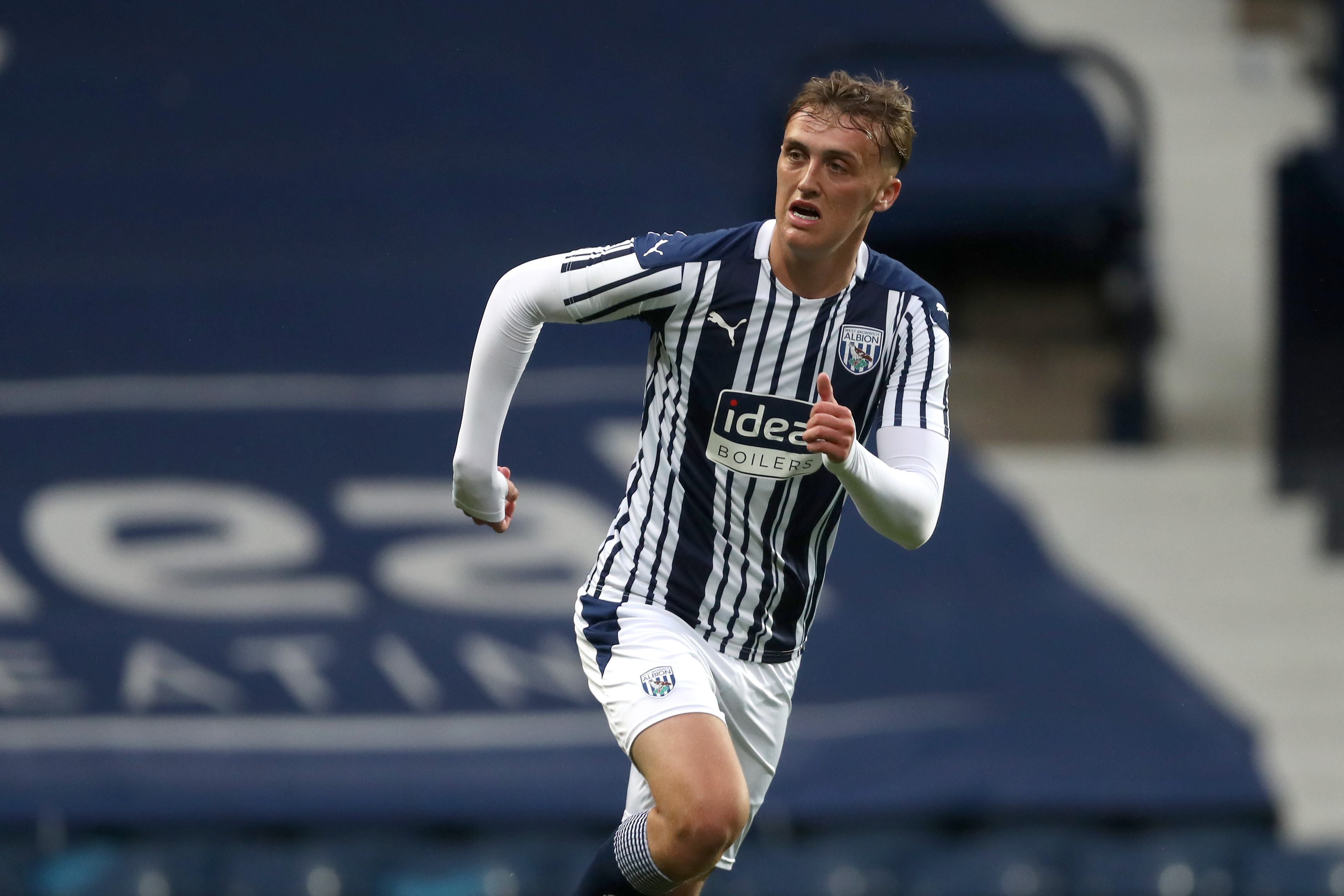 Jovan Malcolm 
After progressing through the Baggies ranks since joining the club during his foundation phase, Jovan Malcolm made himself an indispensable part of the 18s side.
A powerful, lively and pacy attacker, Jovan is a handful for any defender on his day and enjoyed several goalscoring exploits for Peter Gilbert's men during the 2020/21 U18 Premier League season, netting seven goals in 16 appearances.
Malcolm scored the first goal of Albion's FA Youth Cup run against Basford in March 2021, and the 18-year-old has been a nuisance to opposition defences during Albion's eye-catching run in the competition. 
Like Academy compatriot Jamie Andrews, Jovan's tenacious displays for the 18s saw him promoted to the 23s side during the closing stages of the same season. And just like Andrews, Malcolm was on target for Deon Burton's men - netting the opening goal in a 2-2 draw with Norwich City in April 2021. 
"He's a powerful centre-forward, loves scoring goals and can adapt to play anywhere across the frontline," said Gilbert.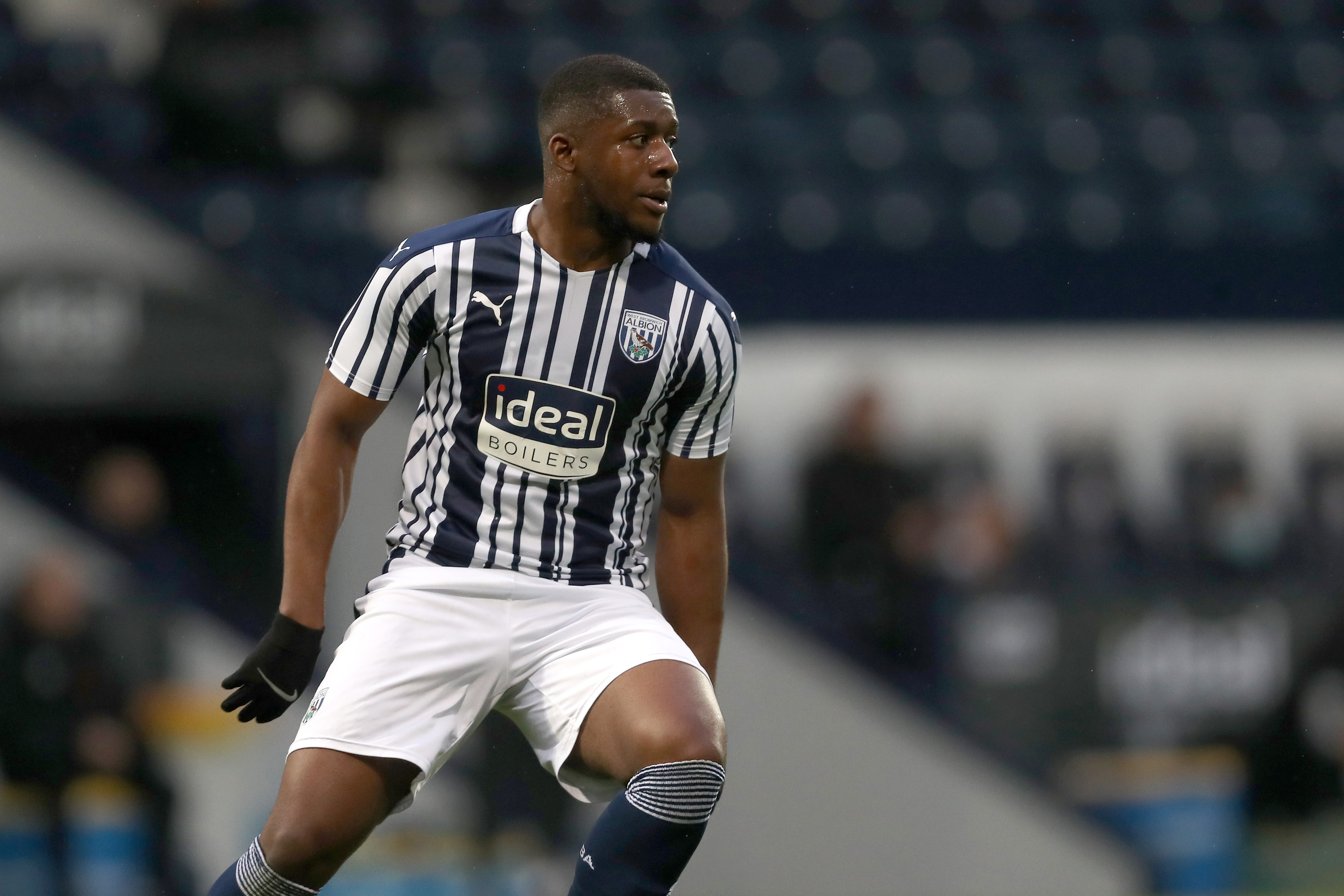 Reyes Cleary
Reyes has enjoyed several prolific seasons in the Albion youth ranks. 
Another powerful forward with an eye for goal, Cleary ended the 2020/21 campaign as Albion's top-scorer in the U18 Premier League - bagging eight goals in 15 appearances. 
Reyes has made substitute appearances for Deon Burton's PL2 side, and will be hoping for further opportunities in the coming seasons as he looks to impress in his transition to a higher age group. 
"Reyes is a powerful forward player with an eye for goal and is an excellent finisher," said Gilbert.
Sammy Okoka 
Samuel (Sammy) Okoka has provided an all-action, versatile option for Peter Gilbert's side in the first year of his Albion scholarship. 
Okoka's progression through the ranks from an early age has developed his effectiveness in the final third - which reflected in his attacking output during the 18s' 2020/21 campaign. 
Sammy scored three goals during a full campaign of football in the U18 Premier League, and capped off Albion's fifth-round FA Youth Cup win against Tottenham in style.
Okoka entered the fray as a late substitute and headed in a well-worked goal to send the Baggies on their way to the quarter-finals of the tournament in confident mood. 
"Sammy's a bright, lively attacking player who predominantly plays out wide but can also play up top. His good energy is direct," said Gilbert.
Mo Faal
Albion took Modou Faal out of local football to become a first-year scholar at the age of 16. 
Faal is a big presence up front with a bubbly personality, and doesn't fail to make an impression when involved for the Baggies. 
The 18-year-old target man plays an important role in Albion's youth sides, using his height to great advantage when holding and linking up attacking play. 
Mo made an early impression in the Under-23s at the beginning of the 2020/21 campaign, featuring in a number of matches for Deon Burton's side. But he was a regular fixture in Albion's U18 side and enjoyed a prolific season, scoring seven goals. 
Faal also helped the young Baggies maintain momentum and confidence during their 2021 FA Youth Cup run after scoring the decisive goal in the 2-1 fourth-round win over Cardiff City at The Hawthorns.
"Mo's a physical presence, links the game up well, scores goals and is an aerial threat," said Gilbert.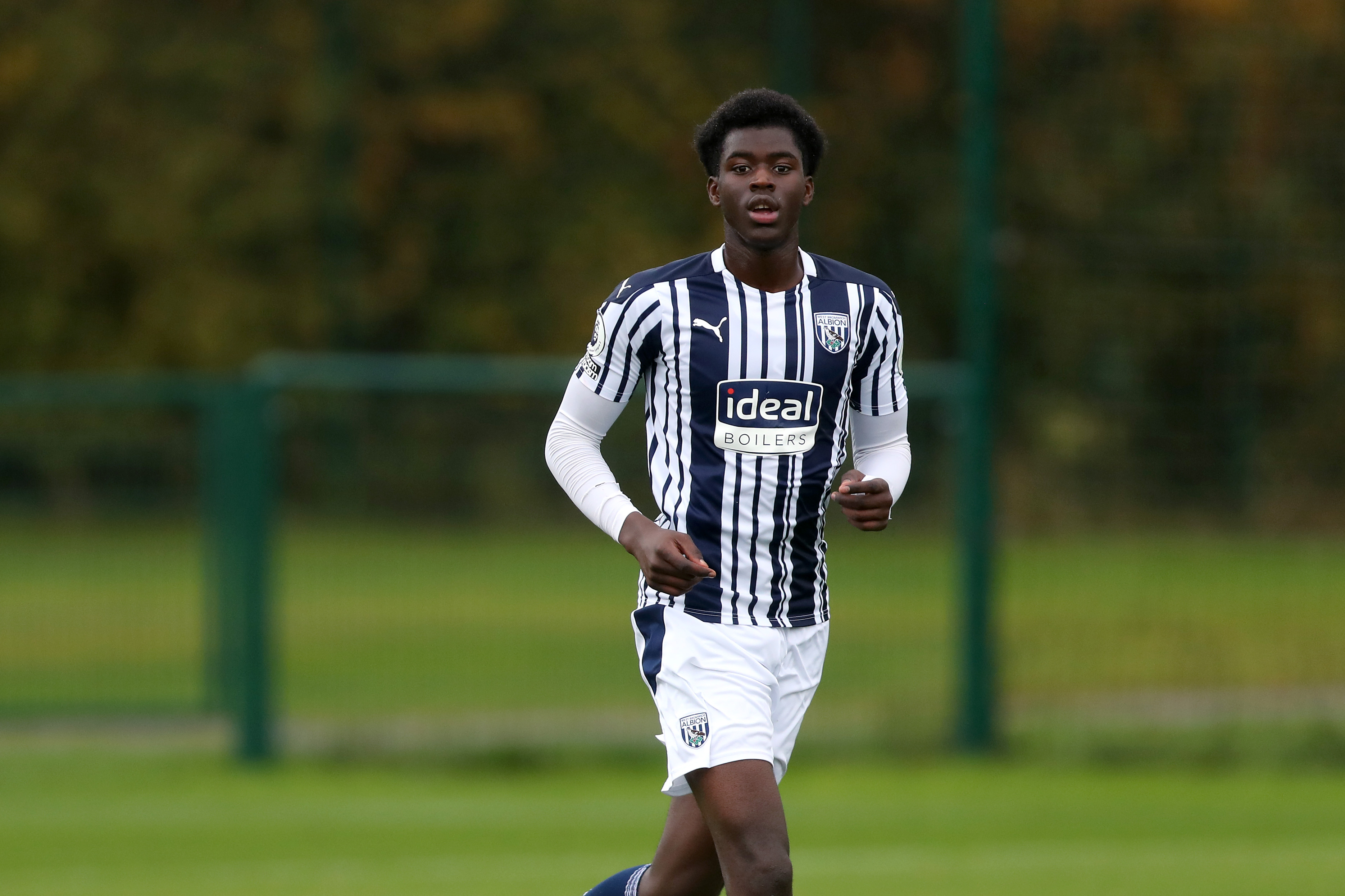 Reece Hall 
Reece has continued to quietly, but effectively develop his defensive attributes since signing on at The Hawthorns as a schoolboy.  
Hall has been used in the heart of defence, at right-back or in the midfield during his footballing education with the Baggies. 
Reece has consistently brought on his game during the first year of his scholarship, and he enjoyed an unselfish role in helping Albion progress in the 2021 FA Youth Cup.
After coming off the bench in the second half of the Baggies' triumph over Tottenham Hotspur in the fifth round of the competition, Hall put an inch-perfect cross onto fellow substitute Sammy Okoka's head to cap off an unforgettable experience in the youngster's development as Albion player. 
"He has good quality from full-back and works on his game in training and keeps wanting to do more," said Gilbert.
Josh Shaw
Josh spent his early years in the game at Merseyside outfit Everton, but the Baggies gave Josh the opportunity to continue his development as a first-year scholar. 
The Manchester-born youngster operates on the left wing, mainly as a left-back but has enjoyed the freedom of playing as a No.11 during the 2020/21 season. 
"Josh has improved, keeps getting better and it's been an upward curve in his career since moving to West Brom," said Gilbert.
Ronnie Hollingshead
Ronnie enjoyed an experience earlier than he'd anticipated when he was involved with the first-year scholars at the age of just 16 during the 2020/21 season.
Hollingshead featured in the Under-18s side while he was still at school, and has embraced the invaluable lessons that Goalkeeping Coach Boaz Myhill has provided him during an important season with Peter Gilbert's men.
Ronnie has also been involved in training camps with the Welsh national side during his younger years, and will be well-placed to make his step up as a first-year scholar during the 2021/22 season having had a taste for it the season prior.
"It's been a fantastic experience for Ronnie and he'll be able to help us after getting him used to situations with a higher age group," said Gilbert.