Mbaye Diagne says he's determined to start scoring goals on a more frequent basis for Albion as his confidence as a Premier League player grows day-by-day.
The Senegal international striker, who joined on loan from Turkish giants Galatasaray in January, bagged his first Baggies goal in February's 1-1 draw with Manchester United at The Hawthorns.
It was a moment Mbaye had dreamed of his whole life – scoring in the Premier League against one of the most famous teams in club football.
But the towering centre forward is desperate to add to his tally and believes he's now in a better place to do so having "adapted" to life in England.
Diagne said: "I feel like I have adapted to the Premier League and England now.
"I think it was difficult at the start because of lots of reasons including the driving, the language and the different way of life.
"The Premier League is living up to its reputation. I like it when the games are tough. You have to fight and I like fighting to win games and score goals.
"I am really enjoying playing in the Premier League.
"I was really happy to score against Manchester United a few weeks ago. I was really happy for the team that we secured an important draw against a really big team like Man United.
"It was a pleasure to score. I want to show that I can score goals against any team.
"I want to have those feelings I felt against Manchester United again. In that game I missed some chances and I scored the most difficult one. 
"If I get chances I know I will score goals. If I score goals, I will be helping out my team which is the main thing I want to do.
"The manager believes in me and he has faith in me.
"I was scoring more goals when I was at Galatasaray, but I know the Turkish league more than I know the Premier League.
"I am getting to know all my new team-mates and the link-up still isn't 100% but it's getting better and better.
"It's my job to adapt and score goals and I'm confident of doing that. I'm feeling better each game in every aspect.
"I really like it here at West Bromwich Albion."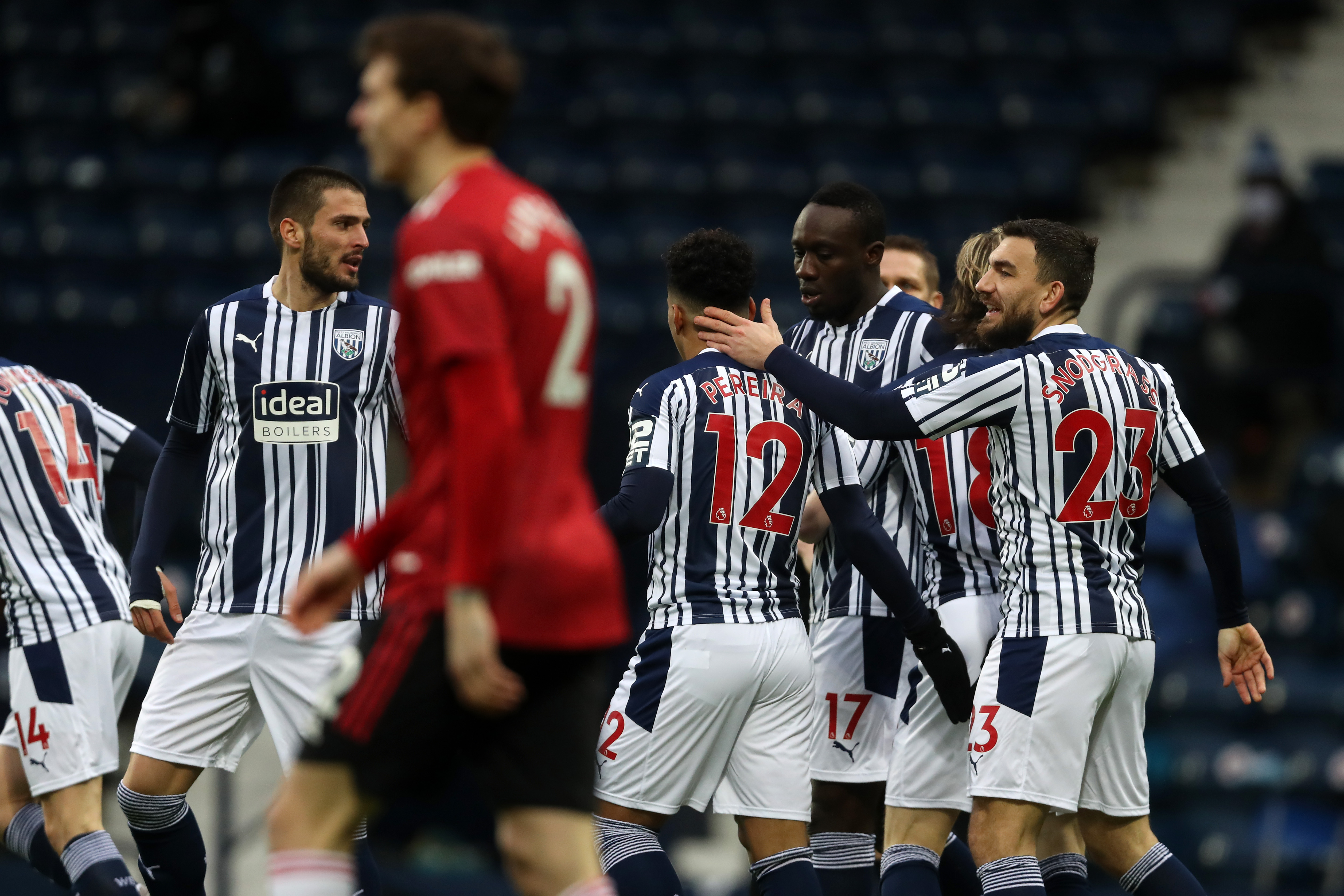 Mbaye's Baggies head into Thursday's Hawthorns clash with Everton on the back of a three-game unbeaten run in the top flight.
Draws against Manchester United and Burnley were followed up by Saturday's 1-0 win over Brighton, and the forward says confidence is extremely high within the group at the present time.
"With the squad we have at the moment, we are confident, we are fighting and you can see that in our play.
"We have missed opportunities to win games. We have been on top in games. All of these things are making us feel confident we can stay in the Premier League if we keep working hard.
"I was confident we would beat Brighton and we are going to give everything to get another three points against Everton.
"It will be a tough game, but all the games are tough in the Premier League.
"We drew against Man United, we drew against Burnley with 10 men and then we beat Brighton. There's no reason why we can't now go and get a good result against Everton."