He's had players on the floor, swinging at thin air and looking to the sky this season - Albion's Brazilian wizard has been causing havoc in his first campaign in England. Hard to imagine the man armed with such a beaming smile being associated with such mayhem, but Matheus Pereira has been winning his fair share of admirers among the Albion faithful due to his cutting-edge style, that blockbuster Brazilian flair, incredible technical ability and surprising steel in the attacking department. He's arrived via a nomadic route which saw him break out of the streets of his home city
in Belo Horizonte, make his name in Portuguese football before a stand-out season in a struggling Bundesliga team brought him to the attention of Slaven Bilić.
Describe the feeling after scoring your first Albion goal, and what was the celebration all about?
Oh that was perfect timing - a two-goal lead, the opposition down to 10 men and not long to go. It was great timing for us. There was a player in Brazil, who was playing for Flamengo, who used that celebration to signal that the game had been sealed. It was over. And it just came to mind when the shot went it. I was delighted with that because I knew it would take us top of the table. Not by goal difference but by points. I just hope there are many more to come.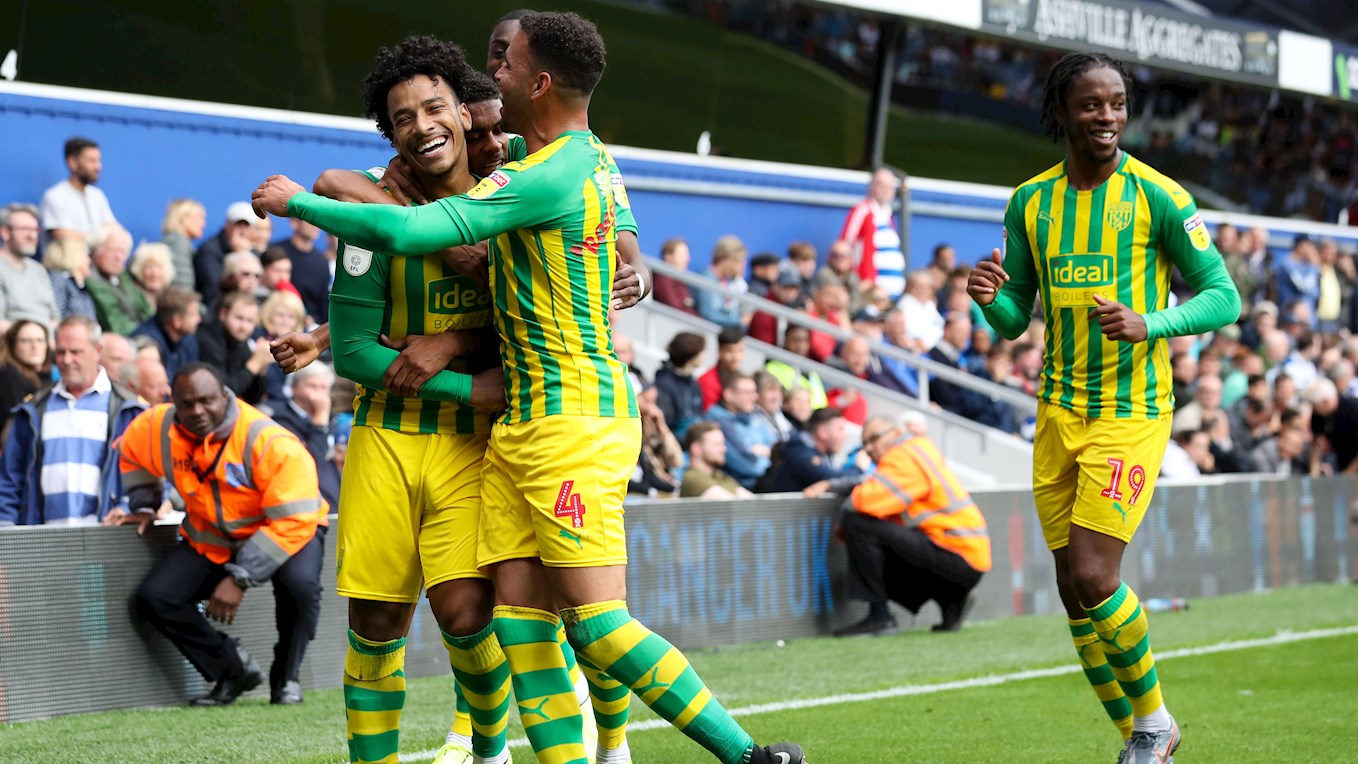 How's life been in England... have you settled in well?
I am sure Birmingham is very nice but my life here is like anywhere, I'm afraid. It's a professional footballer's life. I get up, I get in the car, drive to the training ground, go home, eat right, rest right, get up, do it all again until the day I drive to the stadium...then home and repeat. Everything in my life is about the preparation to play. You do not really get the chance to go sightseeing. I mean, I have been to a shopping mall which seemed nice and a couple of nice restaurants. I've been to a few places around town but football doesn't allow you to live a normal life. It really is work, rest, eat, sleep - and then repeat. 
How have you found learning a new language?
Well I thought we were going to do this as a video – I was all ready to have an attempt... 
I'm happy not to! My English? I will aim to do the first video interview in English. I'm watching a lot of films and I'm in the process of getting an English teacher to help me with two lessons a week so that my communication with my team- mates is better. In the dressing room, the fact that football is universal helps but Grady (Diangana) and Filip (Krovinović) have really helped me. Filip speaks Spanish and Grady has a little Spanish too...sometimes they communicate in that form but I can speak a little English now too. So I can get by. When I was playing in Germany, all the players spoke to me in English. I'm alright...it's only when you talk very quickly that I lose the meaning.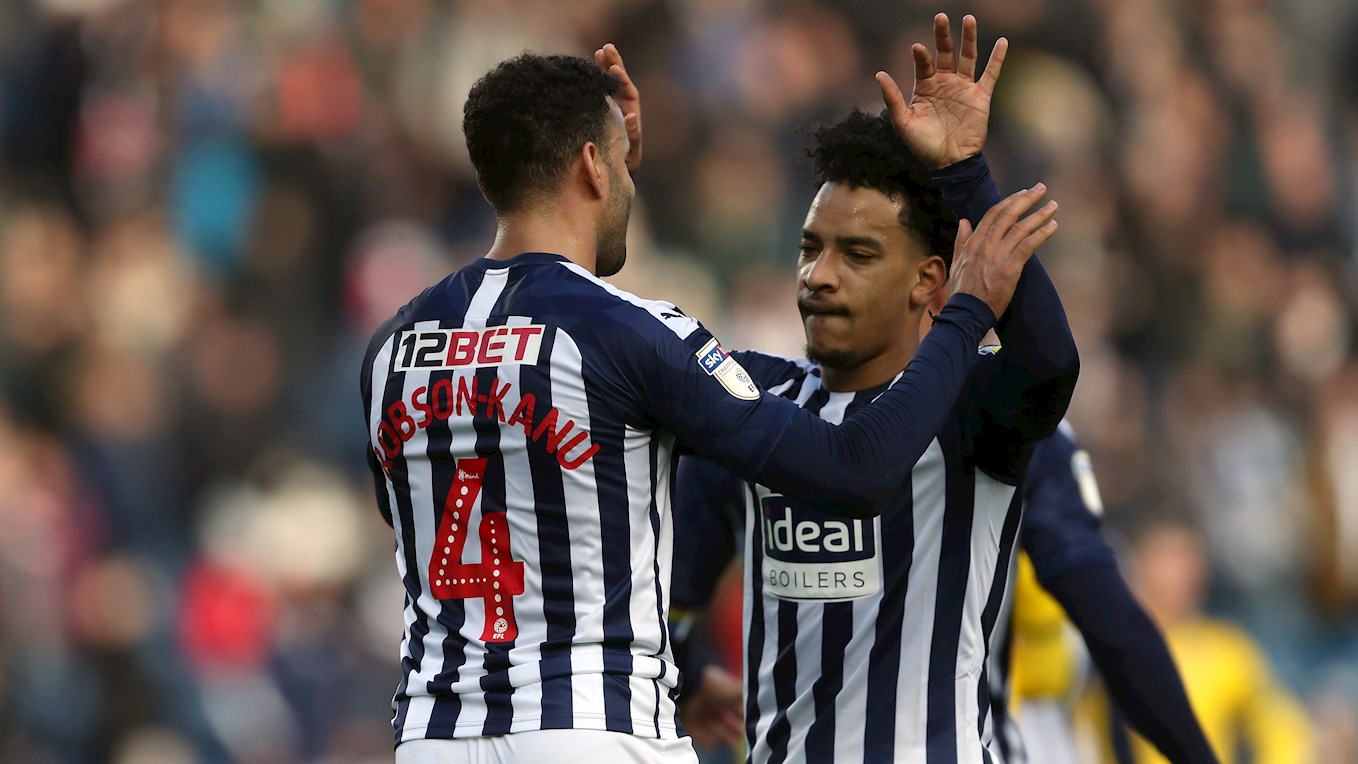 You're married and settled down with your wife we gather...
Yes, my Thalyta. She studied over here and her English is excellent. She is with me every step of the way. She helps me, makes sure my rest is right, my food is right...she takes care of all my business matters. And on top of everything, she's my best friend. That is the most important thing, yes? She is everything to me. When I was younger, and I was playing 300 miles from home, it would be my father who would be there, no matter the journey, to support me. Now it is Thalyta. She comes to every game. We met five years ago and I am very lucky to have found her. She is everything to me. 
So do you yearn for home.. what are your memories of Belo Horizonte?
The greatest memory I have is playing football in the streets. As you know, in Brazil, that is a big part of the culture. They play football in the streets and use their sandals or shoes for the goalposts... 
We use jumpers in this country...
...right! And we are just forever kicking a ball about and playing. I don't have a lot of other memories of my home city and you must remember I left when I was 12 and the family moved to Portugal. Actually, there is one other memory. When I was much younger, I caught pneumonia and had to spend some time in hospital. One day, my father brought in a football to distract me I think. He knew I was in love with the game. And that's probably the first time he realised I could really kick the ball well. In fact, we were playing inside the hospital corridors one day when I nearly broke a window and the hospital staff got mad with us. But I think that bout of pneumonia was the moment when my dad found out that he might have a little footballer in his family.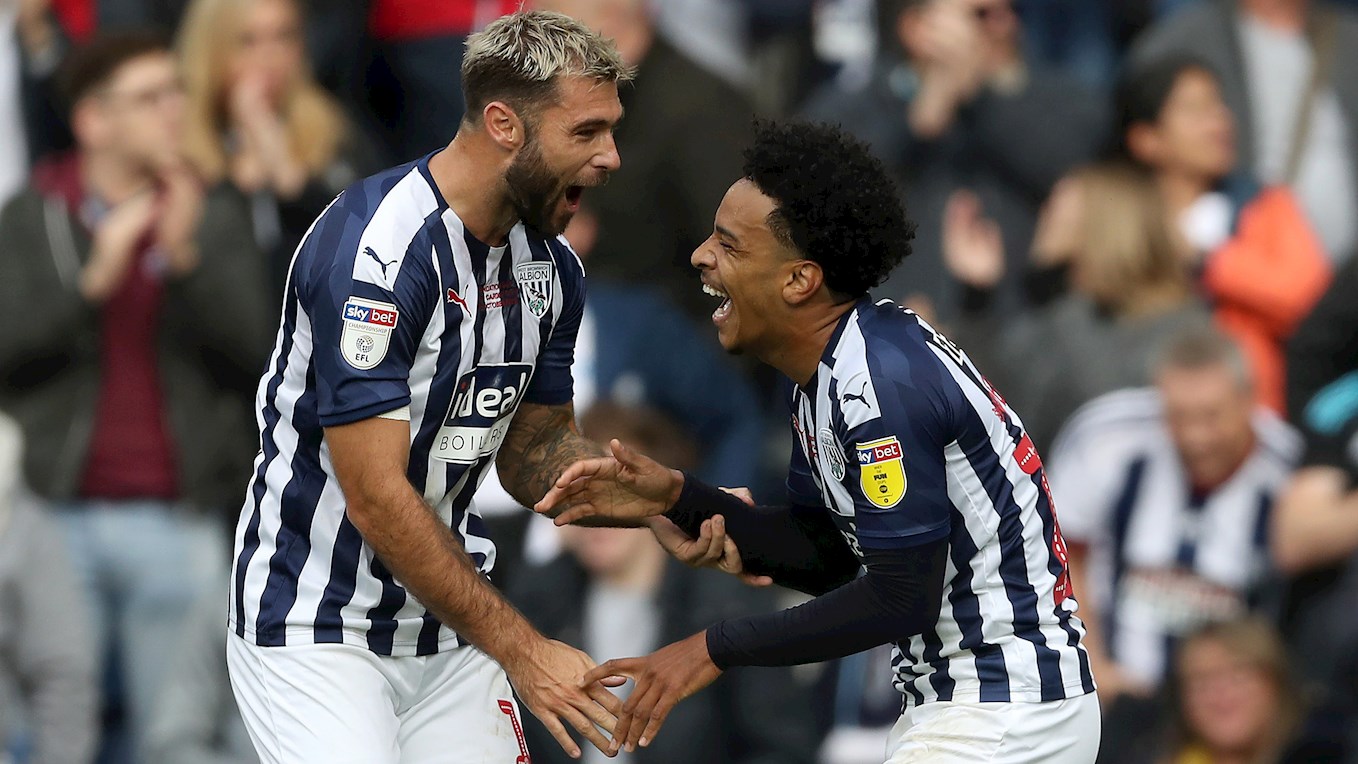 Why the family move to Portugal? 
I was fortunate in Brazil. We had a nice home, we were a family of good standing and my father had a very good job as a sales director as a company. But when the financial crash happened and it all went wrong in Brazil, we made the move to Portugal. A neighbour who used to live in our street was over there and we were able to make contact with her to find somewhere to live. My mother went over first, then my father when my mother came back to pick up myself and my four siblings. My dad went from sales director to selling cable TV for Sky – it was a big shock for us all. It was the first time my mum had to go to work and she took on a job as a cleaner to help with the family income. And of course I signed my first professional contract when I was 15... 
It is known that you qualify for Brazil or Portugal. Which is it do you think and if they played each other, who do you want to win? 
Portugal. I feel my 'essence' is Brazilian but my heart is in Portugal. That's where all the best memories come from. Portugal used to be a 'medium' team, but now they are top, top. To play for them? One hundred per cent, that would be a dream. Portugal is in my heart now. But I suppose the best result would be a draw. Would I like to play for Portugal? (laughing) Perhaps once they find out I'm available after this appears, I will get a call...!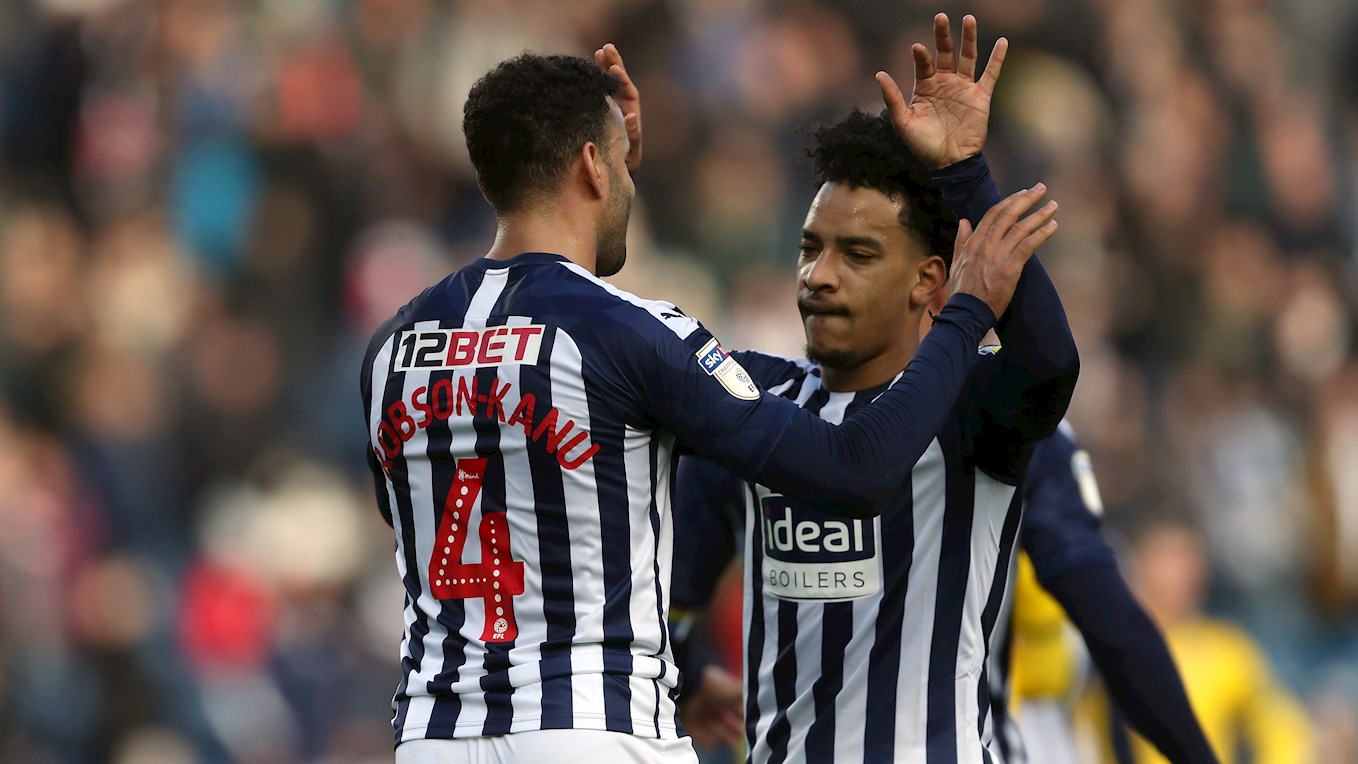 Despite the attention you receive from opposition players, you're tough to knock off the ball... 
When you play in the streets of Brazil and you've got a gang of kids trying to kick you off the ball, you learn how to look after yourself and keep the ball! The cold? I played in Germany last year and this should be a walk in the park compared to that. It seemed to be snowing every week. But the Bundesliga was a fantastic experience. It's very fast-paced and you play in a great stadium every week, always packed, great atmosphere. You play some of the best teams in Europe...Bayern Munich, Monchengladbach, Schalke, Borussia Dortmund. 
You were named the Bundesliga's 'Rookie of the Year' by the league itself...
Yes, that is true. It made me feel like it was a reward for all the hard work I had put in. It was very satisfying to get the recognition from the League itself. Obviously, you are always working for the team and that comes first but to receive an individual recognition is fantastic. 
And I do work hard. For me preparation is everything. To play in the Championship... it's a long year and I have to prepare myself for whatever may happen. Everything is a challenge so it's always preparation, preparation. To be strong, to be ready. I admire a lot of players but we are all different in our ways. For me, I focus totally on everything I can do to make myself better. 
Now the Championship is incredibly competitive. There's a lot of ambitions everyone shares; everyone is aiming for the Premier League. From what I knew before, this was a league where teams played good football and now that I am here I am really pleased that my team is one of them!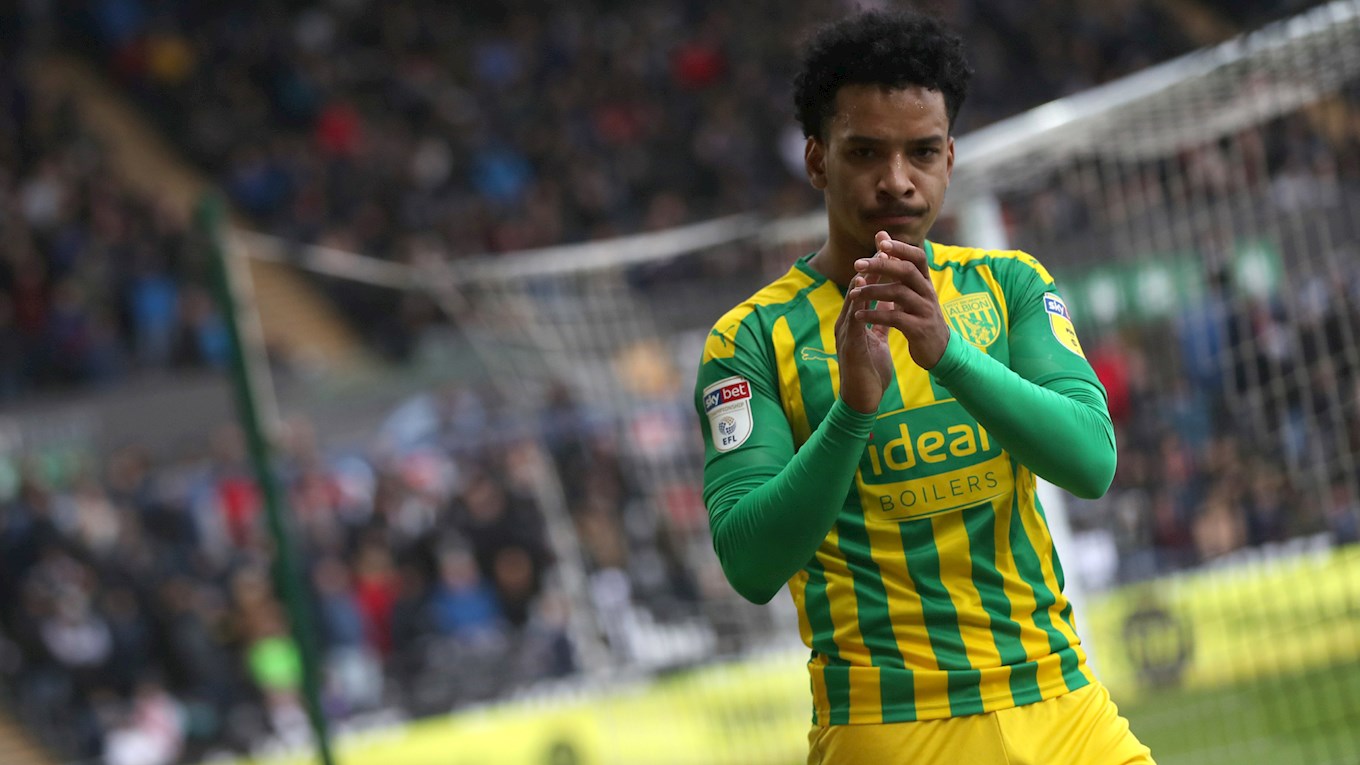 Tell us a bit more about your thoughts on the Albion?
Every club I've ever played for, there is something different. At Sporting, at Nurnberg...what has really caught my attention here is how welcoming, how open, how nice everybody is, how they embrace you as part of this family. You go to the stadium and it is packed and the supporters cheer you on. You come here (the training ground) and everybody, from the cleaners to the CEO, they welcome you and can't do enough for you. Talking about settling in earlier, this has made a massive difference to me. 
You and Filip seem pretty inseparable?
Filip? He's my brother! He's like a Brazilian. He's always happy, he's always with high spirits. We're happy, positive people. And I think we have and will have some great combinations on the pitch.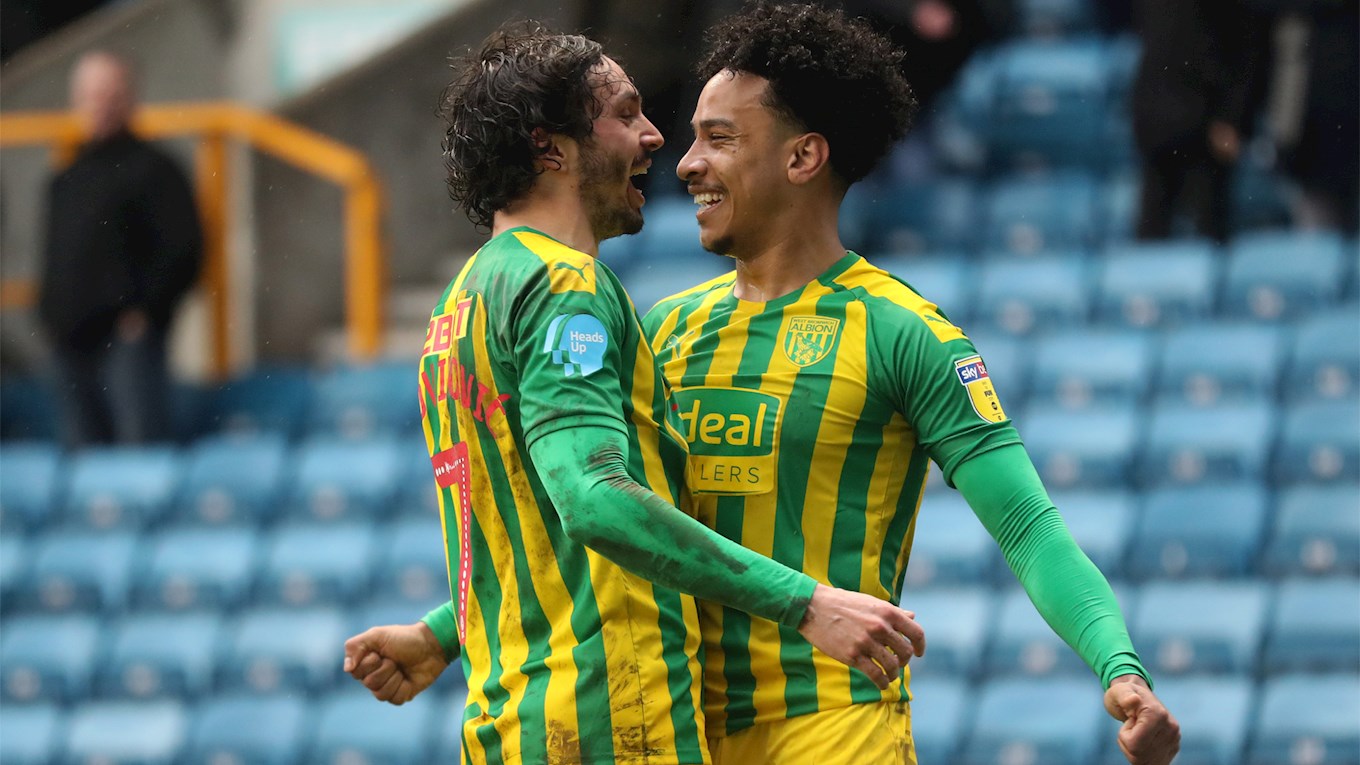 Finally, what about the gaffer? Has Slaven Bilić been everything you expected him to be?
Oh man, he's 'sick'. He's the man. I love the way he passes his messages to the players. Sometimes people think I don't understand him but I understand everything he says. It pours out of his soul. In football you can feel the soul of the person and you can feel his soul bleed for the club, for his players, for the supporters...you can hear it in him without having to understand his words. That's how I feel. 
Our first objective is promotion. I want to play in the Premier League and would love to do it with this club. I have a lot of ambitions and objectives but I like to approach them step by step. The objective is promotion. 
We want to see the whole club happy. I know this is what everyone feels in the dressing room. We want to see everyone smiling at the end of the season because that would be beautiful. The players, their families, the supporters, the staff...all excited that we have gained promotion. That would be a great feeling and that is our objective. 
If we are going to achieve this then everyone has to be working to the same aim, just like any business. It's difficult to achieve these goals without this. In the middle of the journey, something might happen that make it difficult. The most important thing then is the focus. You stay focused on what you are trying to achieve. 
All of these things are what I've seen here... 
(Our thanks to Matheus' agent Emmanuel Adewole for acting as translator during our chat).
THIS ARTICLE WAS FIRST PUBLISHED IN ALBION NEWS ON SATURDAY, OCTOBER 5, 2019.