Albion's No.1 is excelling in his second season with the Club having been left "frustrated" by his maiden year at The Hawthorns. He has not missed a single league game since making Albion just the second permanent home of his career, and it's been far from an easy road to get to this stage for the stopper... from various loan spells across the country to learning lessons via the wrath of not just Sir Alex at Manchester United, but also the landlady at his digs if he missed his curfew. Here he learned how to do the ironing, cooking and cleaning and in Albion's chat with Sam, he opens up on all including a subject that continues to divide opinion in the footballing world... passing it out from the back.
What made you become a goalkeeper?  
I was a centre-half and then our team never had a goalie. We'd take it in turns, and when it was my turn to go in goal we played top of the league and I enjoyed it. I was probably about eight. If we'd have had someone who wanted to go in goal I probably wouldn't be sat here now. The team I played for weren't amazing so they kept me busy! 
After that it was onto Manchester United... 
I went there at 10 and a half. I'd come from Sunday league football in Preston and my first session was at Carrington so the difference was massive. You won't believe it but my team in Preston were called Euxton Villa. You train twice a week and then play on the weekend. When I turned 15 I was one of the first to join a new programme where we moved into digs and went to a local school, normally you don't leave home until 17. There were 11 of us ranging from year eight to year 10, and we left school early every day to go and train. It was to prepare us for full-time football. 
There were some familiar names with you on that programme? 
Yeah, Jesse Lingard, Ravel Morrison. Michael Keane joined a little bit later with his twin brother, Will, who's at Ipswich now. 
What were the digs like around then?
We all lived with different families. I was with Zeki Fryers who's at Swindon now. We lived with a woman who was on her own. We'd walk to school, a minibus would take us to training from there and then drop us at home after. I went home to Preston every weekend after my game. It was fine for me and I didn't get too homesick because from 10 years old I'd been going away to tournaments. The lady I lived with, Lynne, was very strict and always said that when I was 18 I could do what I wanted. I didn't like it at the time but we're still in touch and she came to my son's christening. Me and my mrs take her out now and then and she came over the other day. I respect her for it all now, but at the time I didn't really appreciate where she was coming from. 
Were there strict rules in place? 
We had curfews, we had rules stuck on our bedroom walls, if we were on the computer past nine o'clock she'd go down and turn the Wi-Fi off! She then got breast cancer, which was really sad, and she told us that we could move out if we wanted but we said no. After that we started doing all the jobs around the house. She taught us to cook, we ironed, hoovered, so it was really good. She's well now which is the main thing.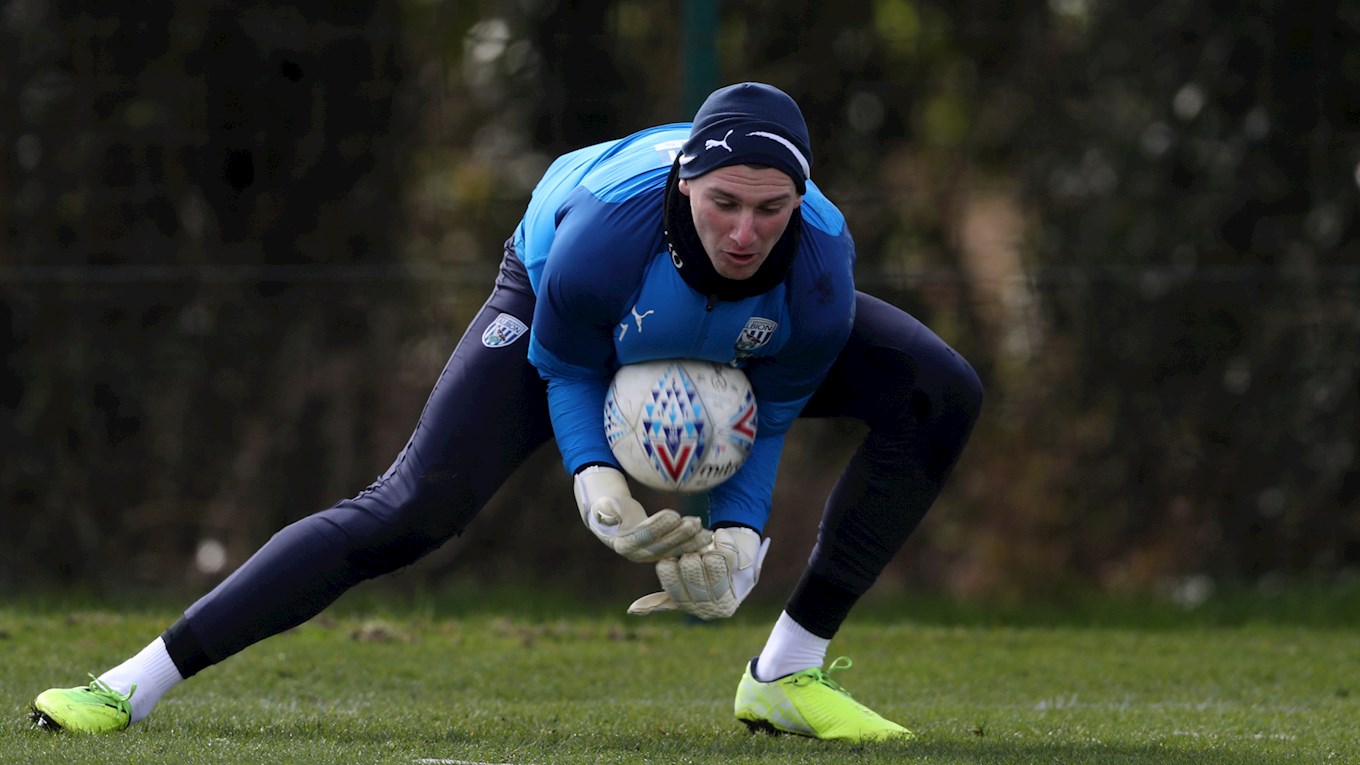 And Sir Alex Ferguson... how involved was he when you were at Old Trafford? 
He was massively involved but more so when we got to about 13. Our training would be in a few different locations but when you get to 14 you're at Carrington all the time. Sometimes we'd be playing games and the first-team and him would come and watch after training, we used to be so star-struck. Sir Alex is a nice guy and he has this aura about him which made you respect him right away. I'm skipping a few years now but when we got to the FA Youth Cup games he'd call the whole squad into his office. He'd put us at ease because it was probably the first time we'd played under any real pressure. He used to do all the contracts, so I remember going in for my first one after my scholarship ended at 18/19 and he wouldn't have anything to do with agents. My agent had rung up and Sir Alex had got wind of it, I was running over for training and he collared me in front of everyone. He told me I was old enough to vote so I was old enough to make my own decision on the contract. Luckily I trained well that day so when I went to see him on my own he was fine. I think he was right. 
You seem to have a good temperament for goalkeeping?
I think that's probably natural. I've had a lot of loans and you have to grow up fast. In the world of football I think people believe you have to hide emotions. You can't be seen to show anything negative. You can't be tired, frustrated, nothing. At one of my old clubs there was a psychologist and no-one would go to see him because it was seen as a weakness. Mentality is being considered more in football now but it still 
has a way to go. I think perhaps it should be away from the training ground. As a goalkeeper it's more common that you don't show emotion, not to the fans, opposition players, no-one. I try to zone out, even if inside I'm not happy with my performance, I won't show anyone. Even if you save a penalty, you stay the same. On the other hand I do wish I showed a bit more emotion, but it's something that's built up over the years.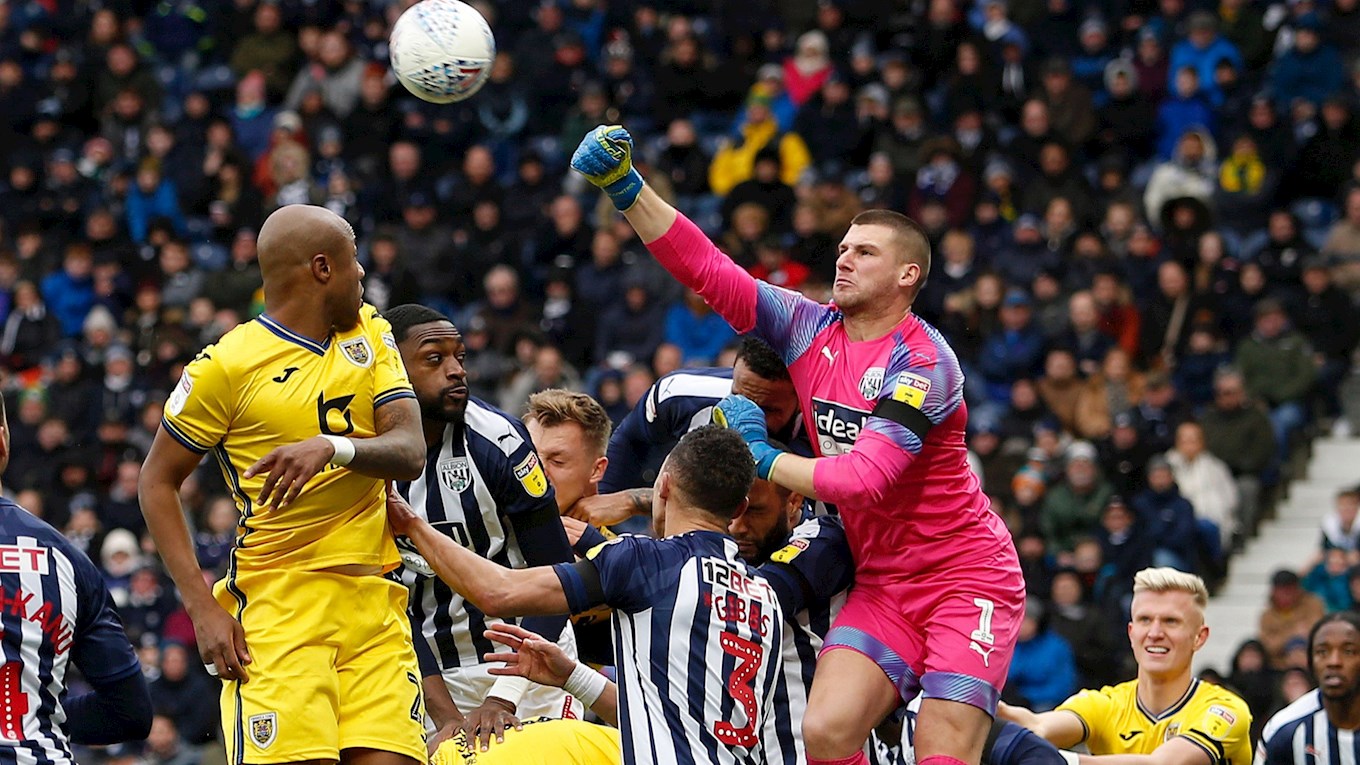 That's probably a very good aspect to have when things aren't going well...
As a goalkeeper if you make a mistake it's more or less a goal. If you make a big mistake in a high- profile game it might be what you end up being remembered for, so it's important not to get too carried away one way or the other. I like to give nothing away but believe me, winning means everything, and I hate losing. On the outside that might look like I don't care either way. I probably learned that from De Gea who's the most relaxed goalkeeper I've ever seen. 
You spent a lot of years loaned out to different teams... how did you find them? 
I did Oldham, Scunthorpe, Walsall, Yeovil, Doncaster twice, Preston twice and then Villa twice. My first proper loan at Scunthorpe was the best one for my development. It was first-team football with men, in front of crowds, and we were near the bottom of the table so I learned a lot in three or four months. Then at Walsall the following season I had a good test there as they were going for the Play-Offs, so it was a different experience at the other end of the table. All those loans taught me how to look after myself. Yeovil was an interesting one because it was so brief. They were at Burnley and I travelled straight to the hotel on the Friday, walked into where they were eating and I had to sing a song, I snapped my finger in the warm-up the next day, played the game and was back at United by the Sunday. Then I went to Doncaster who were bottom of the league under Paul Dickov, who'd been the manager at Oldham in my loan there, and that was great for me. It was in the Championship and we were playing against good players who were keeping me busy. Unfortunately, we got relegated against Leicester on the last day of the season. After that I went to Preston where we got promoted at Wembley so that was a real high for me.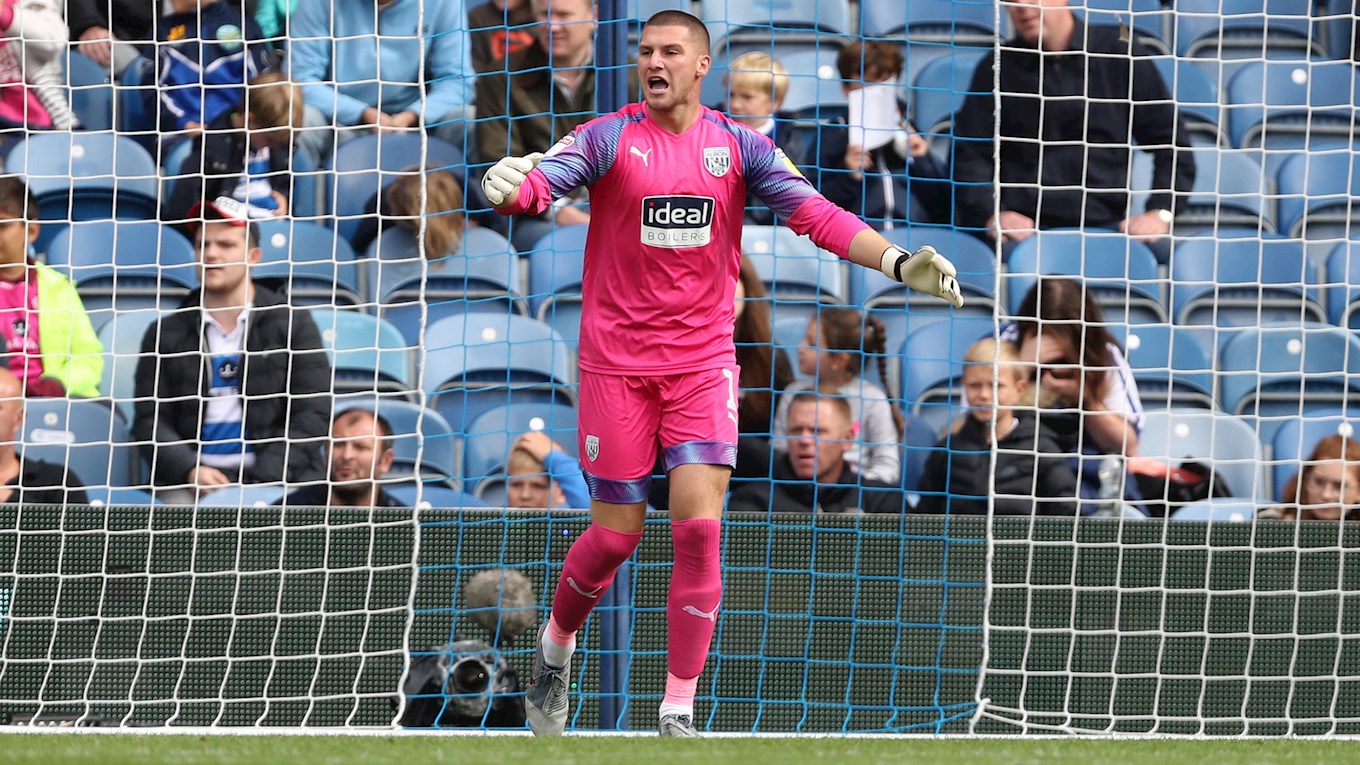 It seems they were all worthwile?
Loans have been really good for me because I've experienced far more than if I'd been at one club, both highs and lows. I think that's really important as a goalkeeper, as I said earlier, to learn to keep a level head, loans definitely helped with that. 
Was it a difficult decision, after all the time you'd invested, to leave Manchester United? 
It had been my dream to play for United since I was a boy but I had to accept that in order to further my career I needed to find first-team football. I still felt there would be clubs that would want me. No-one makes it through the youth system to become their keeper, Gary Walsh might be the last one to come through at United. I always wanted to play on loan because I knew I wasn't going to be their No.1, even though that was my dream. 
Kicking seems to be a strong part of your game, has that always been the case? 
When I was younger I couldn't kick the ball but as I got older it just clicked. As a keeper at United I'd join in with possession training and by the time I got to the Under-18s I was doing a lot of the training the outfield players were doing. When I broke my finger I went out to watch training and the coaches said 'get your boots on and train with the outfield players' so I did. The interesting thing is that every loan I've been on I've never been asked to pass it out from the back so I don't think many people thought I could kick. I'd never been asked to do it until last year...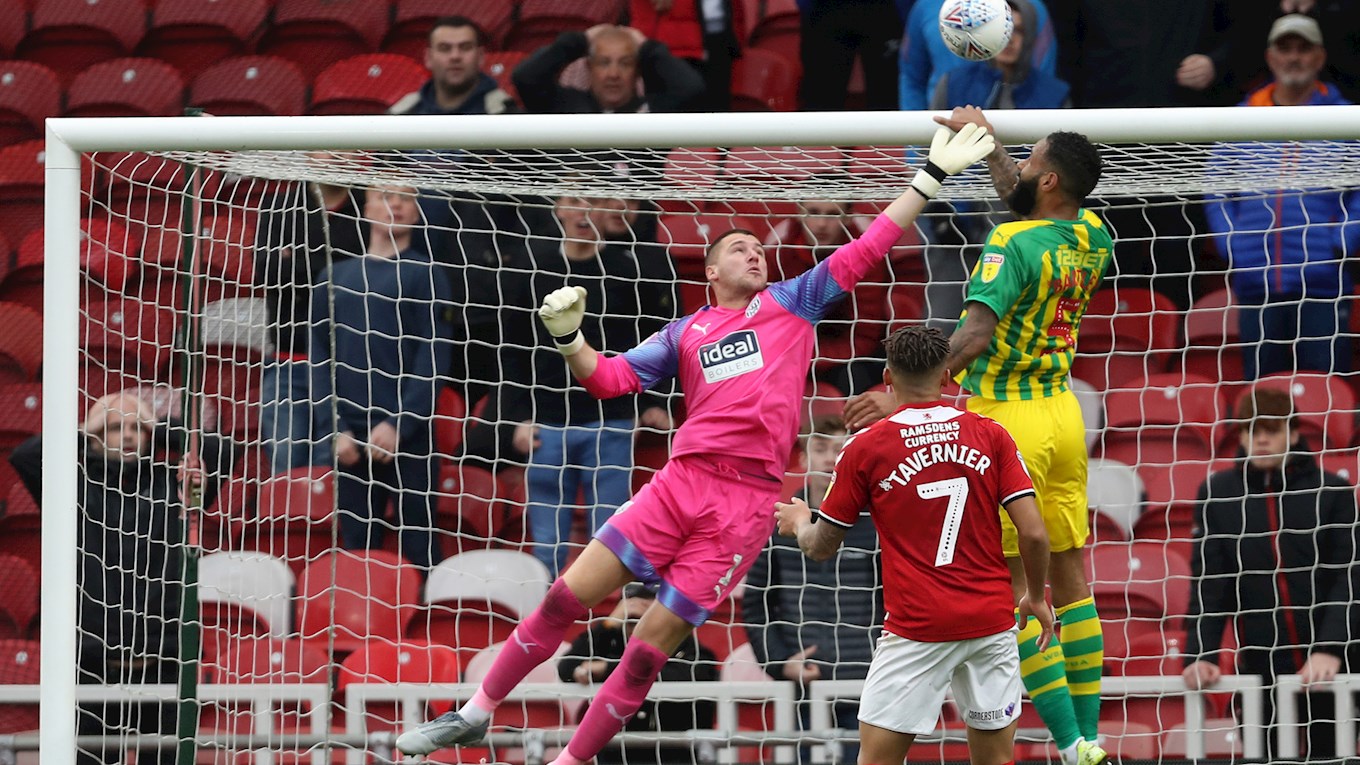 What were your thoughts on how last season turned out? 
It was tough and it was frustrating. I was getting a lot of stick for doing what I'd been asked to do. As the season went on, we got better and towards the end we progressed it so that I was allowed to kick it longer, whether that be to Gayle or J-Rod, or to the wings, which opened up my options. It relaxed me a lot more when I was free to do a bit more than just play it to one of the defenders. Last year made me a better player and I'm a hundred times more comfortable with the ball at my feet so as a goalkeeper of the modern game it helped me massively. 
It hasn't been a bad campaign for you this time round too either...  
It's been very good. I think you always want to impress when a new manager comes in. We'd all heard good things about the manager from players who have played under him in the past and everything we got from that was positive. He came in and sat down with everyone and told us how things were going to work and what he expected from us. He didn't say too much to me because as a goalkeeper he's left me to be with Walshy, which is good. Walshy and I go through every game and we both know what the manager expects from us.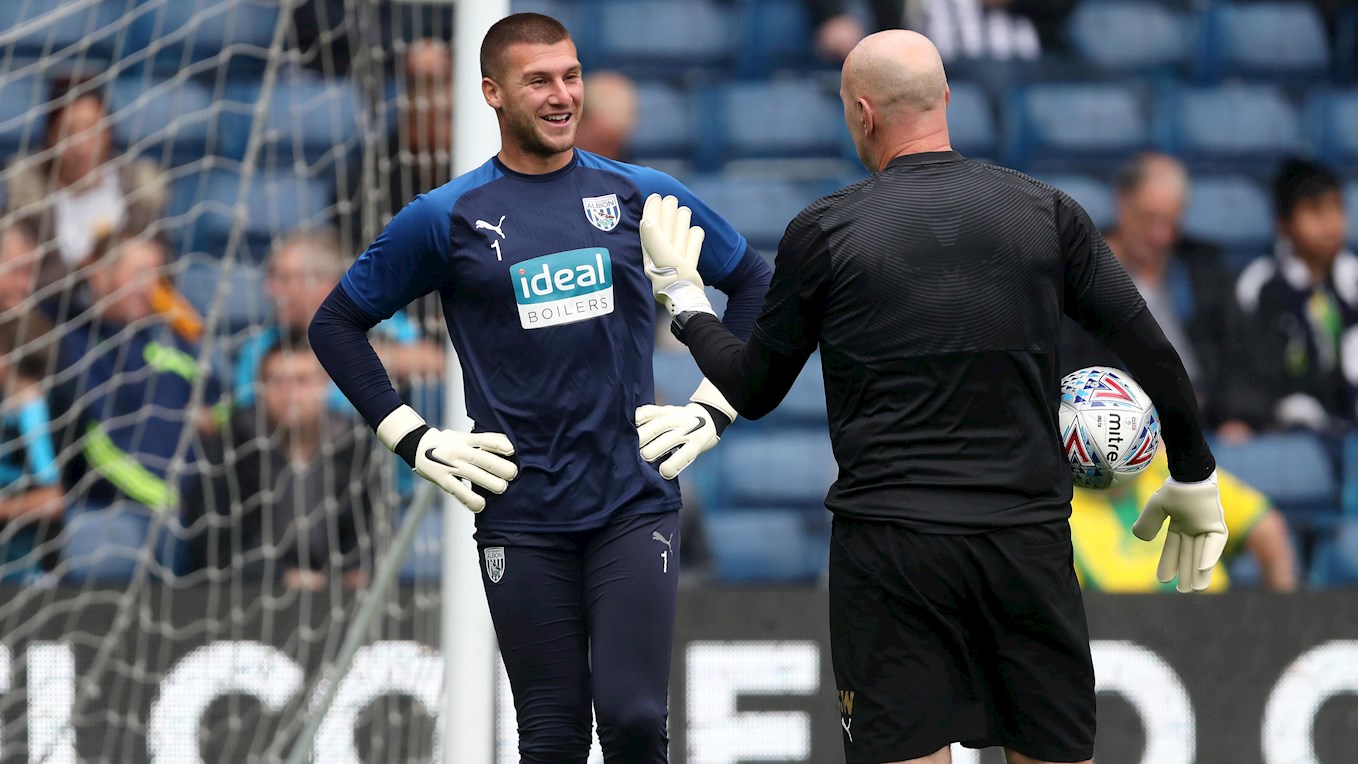 Would you say you've been given more freedom in the current setup this season? 
Now, I can do whatever I want. The manager has said that it's our decision on the pitch to decide what to do. The lads need a base to work from but it's good to play off the cuff and react to what's in front of you. He gives the lads the freedom to do that. For me that's meant I can make a decision about whether to go short or long myself, without anyone else in my ear, I decide what's best rather than being told what to do. That's perhaps made it more difficult for teams to read how we're going to play because I'm making a split-second decision based on what's in front of me, rather than going short every time. 
Would you say it's been effective so far?
It's got to the point where we're gutted if we draw. Even if we haven't played well the lads are still gutted we haven't won. It's a change in mentality that rather than saying 'we weren't great, we didn't deserve to win' we're now thinking 'we should've won that regardless'. We possibly weren't at our best in the week we played Swansea, Wigan and Birmingham, but we came away with seven points and the lads were gutted that wasn't nine. Hopefully we can continue to think like that but this is a tough league and generally anyone can beat anyone. 
And how happy have you been with your own performances?
I'm happy, very happy. This year I've made saves that, alongside a big team effort, have helped us win three points, and sometimes last year I was making saves but they weren't necessarily contributing in the way that they are now. This year feels a little bit different and I've changed the way I do things and I'm doing more gym work away from the club, I've also changed my diet. I think all that helps. I'm working hard with Walshy and all the other keepers and I think you can see the benefit on the pitch. I want more clean sheets, I don't think I've kept one at home, but I'll always take the three points over a clean sheet. Ultimately I know that the fewer goals we concede the better chance we have of reaching our target. A clean sheet for this team should 
mean three points, like it did at Preston where we won 1-0, so it's about not getting too hung up about conceding one in the 5-1 win over Swansea and being more bothered when the points are dependent on me keeping one.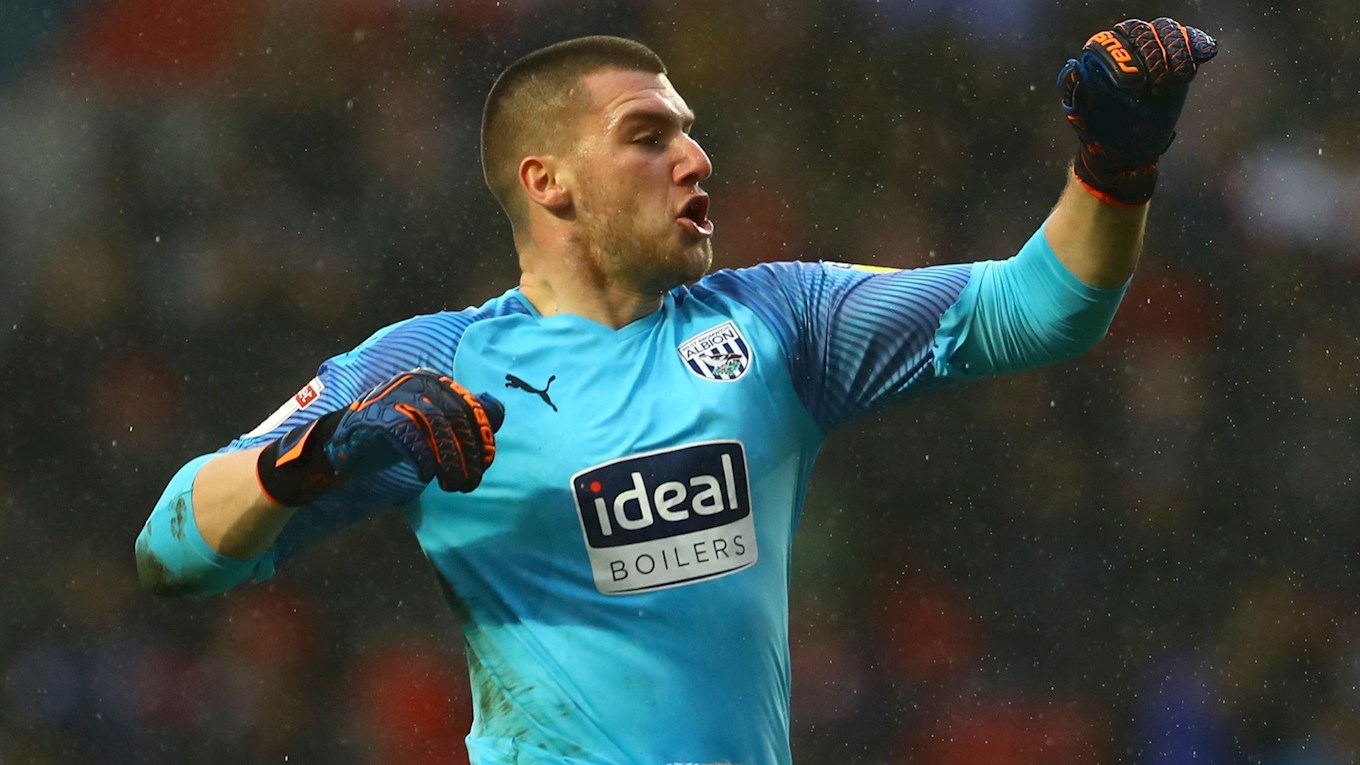 How did you handle the criticism you received last season? 
No matter what anybody says, it's not nice, it hurts and ultimately, it doesn't help. This year I feel more at home and I feel more appreciated and hopefully I've changed some opinions. Last year was my first year here, I had two goalkeeper coaches, a new team to play with and a style I wasn't used to. I'd like to think people are now seeing what I can do. To be fair, I think the frustrations last year came from how we were playing, and that started with me, so I was possibly an easy target. You hear and read comments about it and you'd love to explain what you're being told to do but you can't really do that. I wasn't just doing it off my own back. But it did feel personal, and I'd come in after Ben Foster, who's probably the best goalkeeper to play here. It's difficult to live up to what he did over so many years. But I'd like to think people have changed their opinion on me. It's made me stronger now but it made it very difficult at the time. The one thing I would say is that when the fans are fully behind us at home it makes a hell of a difference. 
That shows how important the fans are, not just in determining your mood but also the way you perform on the pitch...
You only have to look at the second leg against Villa in the Play-Offs. The atmosphere was unbelievable and we battered them without some key players. I spoke to one of the Villa players after the game and he said they were genuinely nervous playing in that atmosphere. Look, we don't expect that atmosphere every week, but it shows what you can achieve with positivity. I wish fans knew just how important they are, we tell them all the time, players, managers, everyone tells them, but I wish they fully realised. And look, we don't deserve praise if we're not doing our jobs, but let's finish the game first. We'll take it on the chin after the game. 
THIS ARTICLE WAS FIRST PUBLISHED IN ALBION NEWS ON SATURDAY, DECEMBER 29, 2019.