Now Watford boss Nigel Pearson was the one to offer Conor Townsend a route into professional football while at Hull City, meaning there was one familiar face at The Hawthorns when he signed for the Baggies in 2018... His footballing education in the all too familiar merry-go-round of loan moves forced him in and out of the building at times but luckily, he found time to know Jake Livermore during his stint in North Yorkshire. The full-back reveals the story of his former identity growing up under the shadow of The Humber Bridge, how signing for Albion meant a heart-warming story of an enduring father-and-son relationship in not always easy circumstances was complete, and open up on Conor's determination to challenge Kieran Gibbs for the left-back - in what is a continually developing position. He also claims to be the only member of the dressing room to get the measure of Charlie Austin... on the dart board.
How do you celebrate a good result as a professional these days?
Well, when I was younger, I'd have gone out to see my mates of course and had a couple of beers perhaps. But I'm at home with my girlfriend mainly these days. My dad comes down practically every match day so he stays at mine in Sutton [Coldfield] and usually we'd get a takeaway with my girlfriend. We just met one night out in Birmingham and that was it really. She doesn't have a clue about football which I love, and she takes the 'mick' out of my accent. 
We're living together so I guess that's serious. But I don't know what's around the corner because in football you can end up playing anywhere. We're quite lucky with my girlfriend's job because she can work anywhere in the country but if we were to have kids I'd like to be settled somewhere where I'm going to stay for a few years. But that's not quite yet. 
The kind of personality you have and the way you play for Albion, it's hard to believe you've been sent off once in your career… 
No, twice. Yep... first was at Chesterfield on loan. I was playing centre-midfield because we'd had a few injuries. I'd scored and then I got sent off for an elbow, straight elbow – straight red. At the time, I didn't think I was guilty but when I looked back on the camera, the ball goes over my head, then I look at the oncoming player and it looks as though I've gone to elbow him. I looked and jumped because I thought I wasn't going to get it so it was a straight red. But I'd scored the equaliser and we drew that game. The other one was at Carlisle and that was two yellows in the space of five minutes.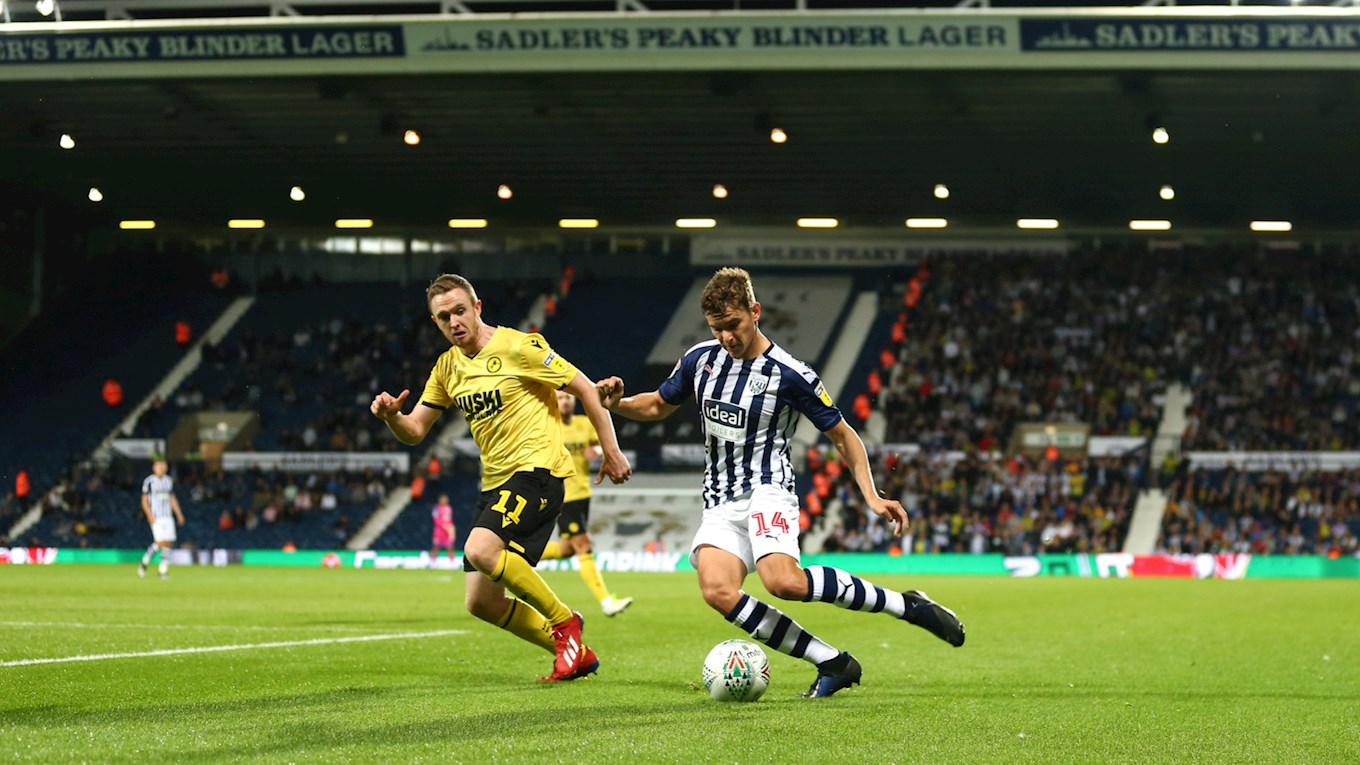 So is there a more aggressive side to you're game that we're yet to see…
When I was younger I had a lot more of an edge, but it did boil over and I was getting booked all the time and obviously got a couple of red cards too. This was more youth team football and Grimsby, Chesterfield and Carlisle where I went for my first three loans. I was getting booked quite a bit but I had to reign it in. I thought, 'I can't keep getting sent off.' I'm not sure what was causing that streak in me because I'm a lover, not a fighter! But I think when I was younger I was just trying to prove myself in men's football and that I could live up to the physical challenge of it. So I wasn't too proud of it. It's pretty brainless in the end. If you get sent off, you end up out of the team for a while and at that time it was all about playing games. It's all a part of the growing up process I guess; getting sent off, letting people down and having to deal with that so in that sense it was good for me and I improved because of it going forward. 
Don't forget I played a bit of rugby growing up - I actually prefer watching Rugby League than football. Put a RL game on - maybe not quite as much now but certainly before - and I'd happily watch it. All my brothers played rugby and my best mate was England captain at Under-16s level. I always talk to Dave (Rafferty) our masseur because he's a massive St Helens fan. There's not much football talk that comes out.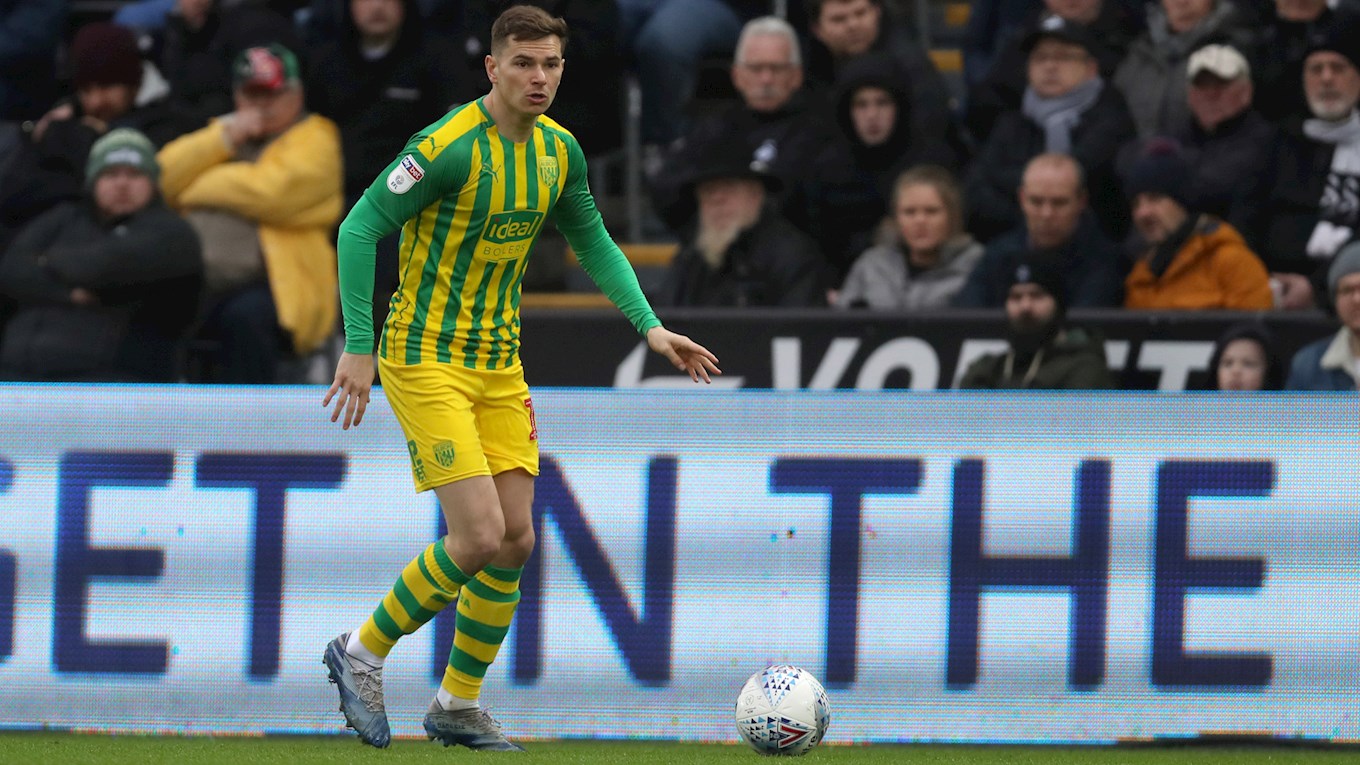 What was it like growing up where you lived?
So, yeah, I grew up in Hessle which is just outside Hull. It was a normal childhood really although my mum and dad have been split up since I was a baby. My mum married my stepdad when I was a baby, since the age of two or three, that's been my family set-up. My stepdad had four kids from a previous marriage so I gained four stepbrothers as well as a younger brother and sister with my mum and my stepdad. Following this? I had to get 15 tickets when we played up at Hull this season! It was a very big family, so growing up I had four older stepbrothers around but they didn't live with us. But they were great, always just my brothers even though there was no blood relation and now I've got loads of nieces and nephews. We've all got on great. Everyone is based locally so growing up you popped round to each other's houses and when I was young, I went around to their's all the time. I lived with my mum and stepdad, but my dad was always around the corner. 
Who was driving you to all the football games, trials, discussions…
My dad (Colin). He has been with me every step of the way. And my dad and stepdad go to games together now. Listen, it wasn't always like that but they're good together now. I used to see my dad every weekend and we'd go all around the country watching and playing football. I signed for Leeds when I was young and was travelling over an hour to get to training and my dad would leave work early to take me, bring me back and travelled all over even when I was in Scotland. He loves it. I should also point out that all the way through school, I wasn't Conor Townsend, I was Conor Elliott...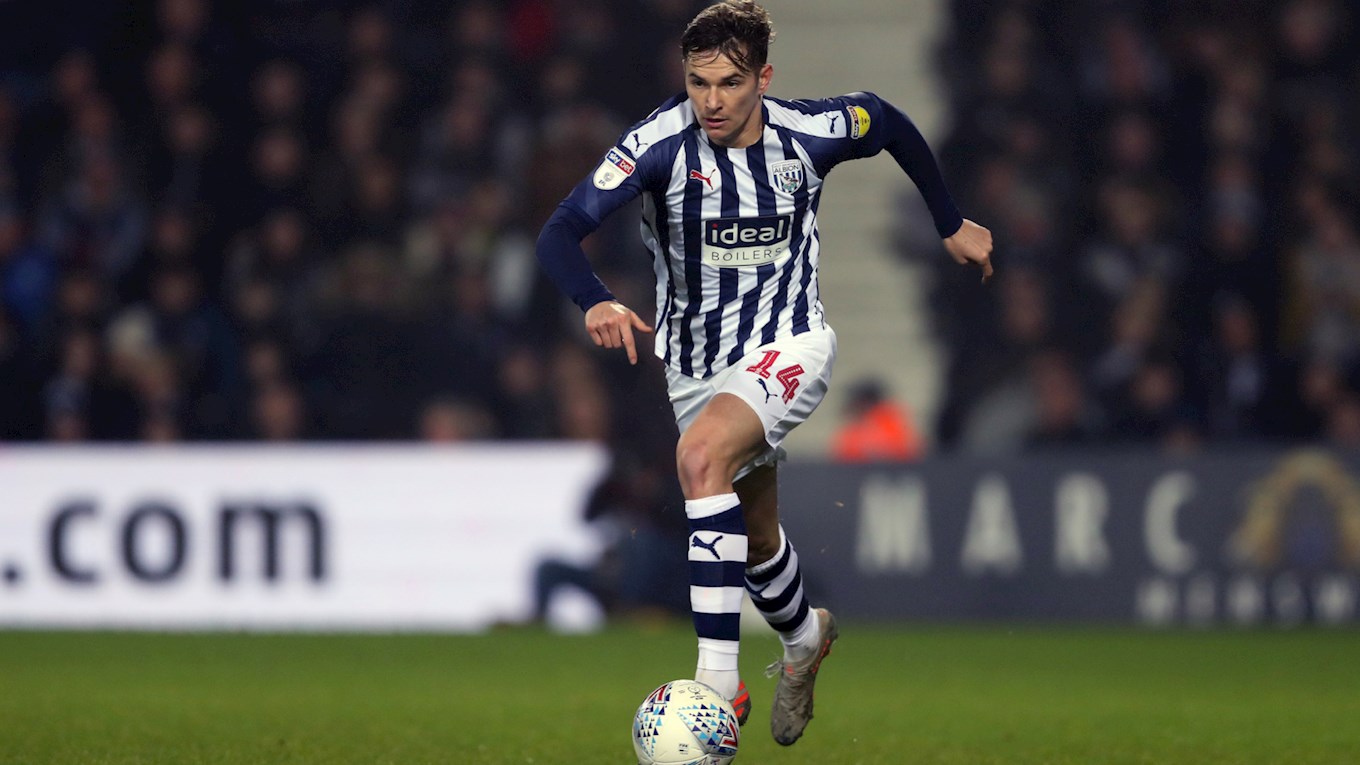 What? Really… 
Well Elliott is my stepdad's name which mum, quite naturally, wanted me to take. I kept saying to my mum that I wanted to change it, that I wanted to take my dad's name but she was Elliott too by then and she kept saying 'No, I want you the same as me.' That was how it was. I mean you could understand my mum as she had two other children and wanted us all to be the same. But I was quite determined on this one. I knew I was going to change to Townsend when I could. It caused a few rows and from 13 to 16 we'd have these arguments about me wanting to change my name. But then when I got to 16, I was able to do it myself and my mum accepted it. My stepdad was fine; he understood. And they are all pleased for how my football has turned out... 
At what stage in life did you realise where your ability could take you?
I was always out playing football. Football, football, football all the time with my mates. I'm still in contact with all my pals from school and they're still very good friends. I think when we were five we'd do football in the community and although it's just a mess about, I loved it. Couldn't get enough. I probably didn't realise I was any better until I got picked up by Leeds and then I thought I must have been doing pretty well to be playing in an Academy. I was about seven or eight although I wasn't there too long and went back to my Sunday league club. I actually went on trial at Manchester City but couldn't sign for them because it was over an hour away and I think there's a certain radius that clubs are permitted to sign boys from and we bust it. But they were great and when they said they had to let me go they said: 'Is there anything we can do...?' And my dad – being the cheeky person that he is – said 'Yes, can you get him a trial at Hull?' And from there I signed for Hull at eight or nine and stayed right the way through. I was a left winger back then because they think as you're left-footed, you need to be stuck out on the left. It's just natural. I think I was the only left-footer in the team. But I don't think I was ever really quick enough so I got moved back.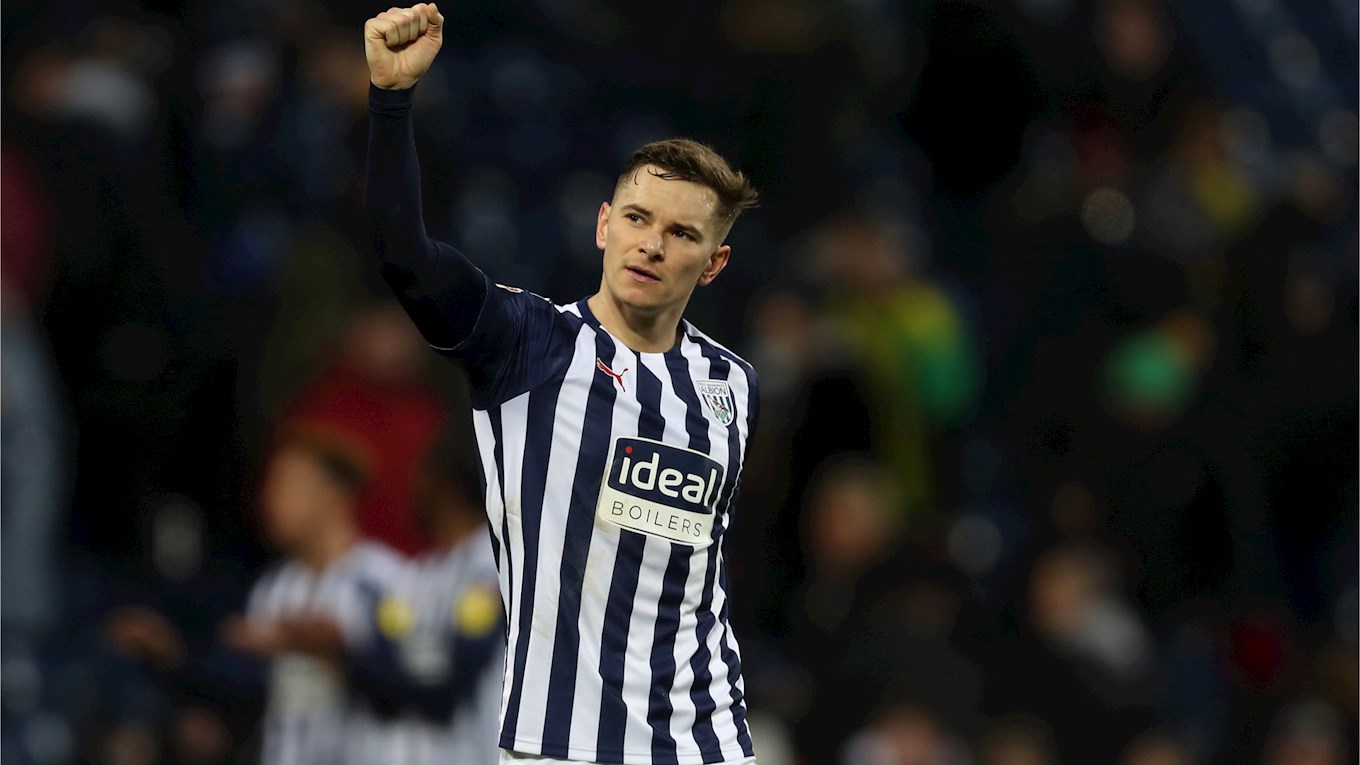 The current skipper here was, of course, at Hull too… did you bump into Jake often during your time there?
Well, I went up through the age groups as normal, got an apprenticeship, a Youth Team deal at 16, did my two years but we didn't have many from my group get through. I think a few guys had youth team contracts and then there was only me that got a pro deal. When Jake (Livermore) came in I was on loan, but I still knew him really well from that because you're in and out of the building. Nigel Pearson was the manager at the time and he gave me my first pro deal. In my first year, I just planned on playing in the reserves as a first year to try to be close to the first team and get another deal. But then in September I was pulled into the office and told Grimsby wanted to take me on loan. It was the Conference at the time so I went to watch them on a Friday night with my dad and thought...'what have I got to lose?' From there it went really well and all of my loan moves came off the back of that one. 
And you're in a long list of players at Albion who've proven the success of the loan system…
A lot of the players here now maybe able to go on a different path to get into the first team. But at 18 I probably wasn't physically ready to play at Hull. So, I had to do my development going on loan and building my way up - and I wouldn't change it for the world. Because the first one went well, it got me the next one and it rolled on from there so if I hadn't gone on loan, I might not have ended up getting a move. I could have been part-time.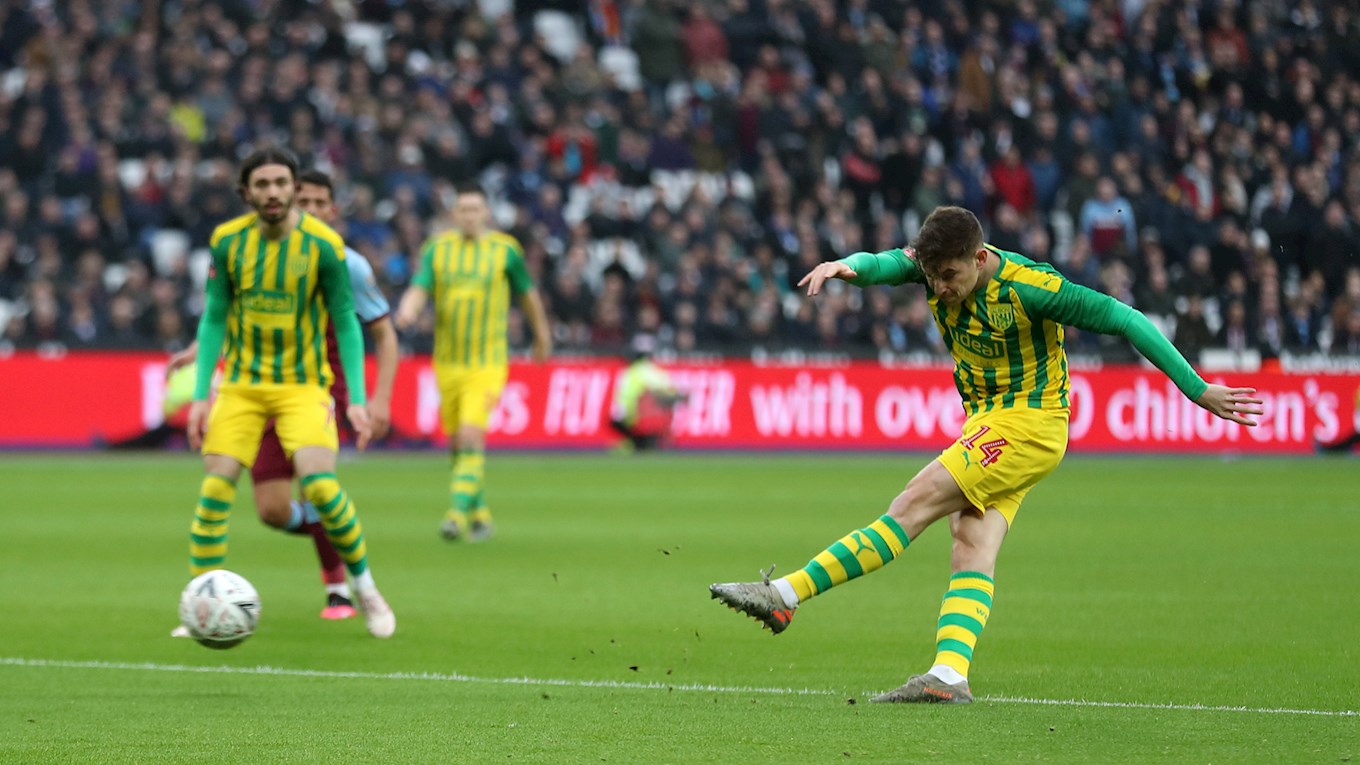 Living away from home teaches you life lessons too, even if it isn't in the busiest of areas…
At Grimsby I lived at home, which was perfect. Carlisle was the first time I really moved away, and I really enjoyed it. 
It was the first time I'd properly moved away. The club, they've got two houses right near the ground where we'd be living and I think that really helped me. If I was on my own it might have been a bit different. But you were in a house at 19/20 years of age and you were always doing something which was good. Carlisle? Well, I think there was one nightclub there and I came home quite a bit after games and Tuesdays when I was off. But I think living with the lads really helped and if you'd have put me in a flat on my own, I'd have hated it. Carlisle was where I learned that you had to fend for yourself, that you've got to do something yourself if you're hungry! When I was at home, mum did everything. But again that's part of growing up, it's part of the experience to go somewhere where you've got to learn to cook. I'm not a chef or anything, but I can get by now. 
Hull gave me another year but after coming back from loan at Dundee United I was scrambling. I couldn't get a club. In my opinion I'd done well in the SPL, played in League One and I thought that someone would take me but I wasn't getting anything. For two or three months I really fell out of love with the game when I was 22. No one wanted to take me, I was training with the reserves – not even the first team – and I fell out of love with it. That's the first time I had ever felt that way. But then Grimsby, who still had the manager from my first time there, rang me up saying that it was up to me whether I wanted to go back. I 'ummed and ahhed' about going back down to the Conference having worked my way up. Every year I'd gone up a level and that felt a little like I was back to square one. But I thought I'd go and play, see what happens. But it's mad how one little loan spell can change everything. It got me back enjoying my football, that was the main thing. From there in the January, Scunthorpe bought me when Mark Robins was the manager. Unfortunately, he got sacked after one game. I thought 'Oh no, now what?' but the assistant at the time, Nick Daws, came in and he put me straight in to play the second game. It happened at Carlisle as well with Greg Abbott... he got sacked after the first game as well. Graham Alexander came in full-time because 'Daws' was only caretaker and he was a good manager. We fell out a bit towards the end but generally he was pretty good. 
And we all know that was the last step before The Hawthorns… 
We had a good group at 'Scunny' so it meant a lot of scouts were always watching us. We were flying in my first season and eight points clear by December but then it got to February and we hit a stumbling block and we couldn't do anything. But like I say, when you've got good young players doing well, teams are looking at you. We had Duane Holmes who's doing well at Derby, Murray Wallace at Millwall... a lot of players who were getting interest. So I think being a part of that team helped because you get scouts coming to watch you. I think Hull were the first team to come in – which was mad considering I'd been let go by them. Then there was Albion and I think Ipswich were the other main club interested. It seemed to drag on forever and I didn't know if it was ever going to happen.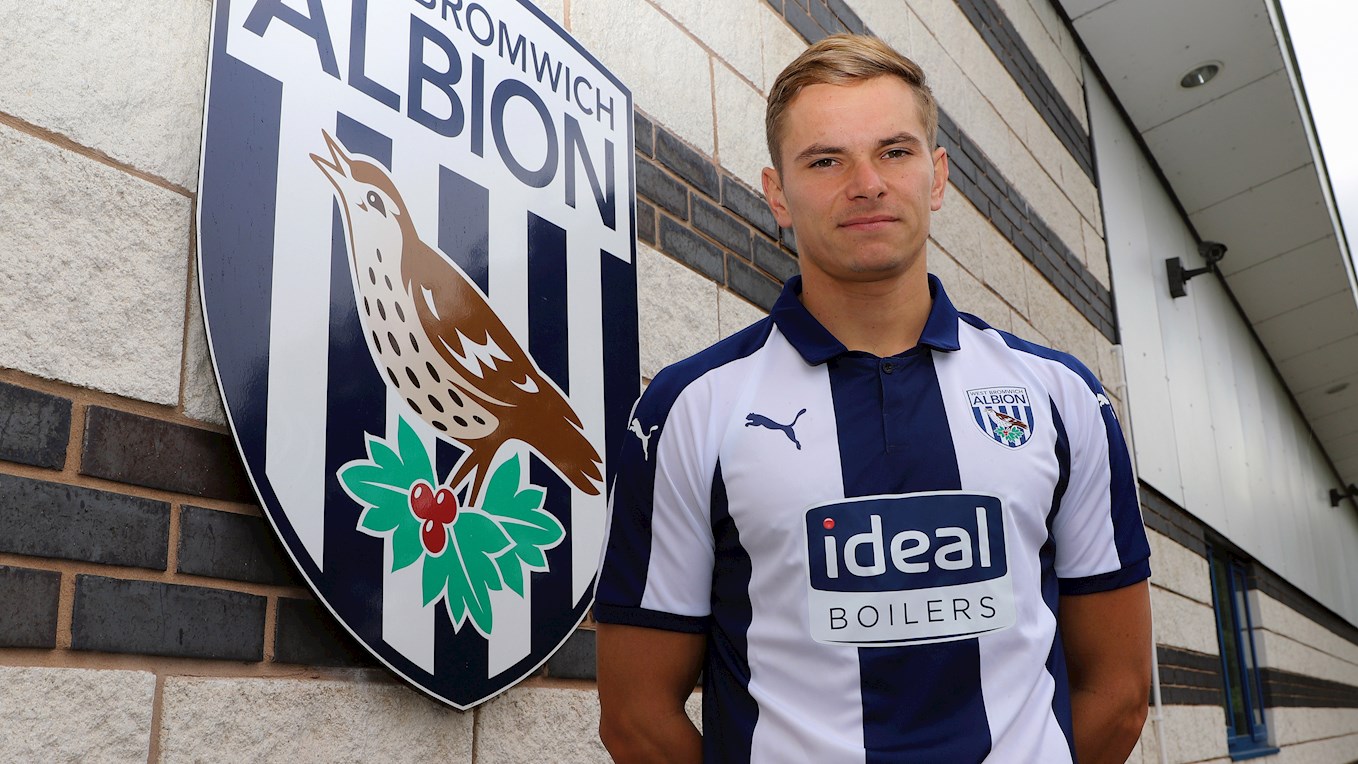 Did you know a lot about Albion before the Club's interest in you? Had you ever come up against them?
No. I'd never played against them (Albion) before but they'd just been relegated from the Premier League so I knew they were a massive club. The only time I had come to The Hawthorns was to watch Hull play here. Hull won 2-1 and I was in the Smethwick with the away fans! I remember it because Hull got promoted that year in 2008. So yeah, I knew they were a massive club and it was nice to be linked with a team like that. I came down to the training ground and compared with where I was at Scunthorpe, it was worlds apart and it felt like all your hard work had come off. It was a really proud day for me and my dad as he came down with me when I signed. My grandad was where I get my footballing talent from (on my dad's side). He was a good player apparently but he chucked football when he was a kid because he could earn more as a fisherman. That was huge up there. My dad, incidentally, is useless at football! I mean rubbish. I've seen him try to play! But it was nice for him to see me sign for Albion. All those games he took me to. It was for him and my grandad and it was just a really proud day for me and the family. 
Never an easy job to join a team with the likes of Kieran Gibbs competing for your spot, but you've shown you determination in that respect… 
I knew what I was coming into but I believed in my own ability and always believed that I could do it. Obviously the first six months I didn't really play much as Kieran was playing really well last season. So I had to be patient and when called upon, fill in. I got a bit more of a run towards the end of the season but it's hard to do well when you're in and out of the team. Once I started to get a run of games, that certainly made me more confident and getting that run is massive for rolling on. This is probably the first club where I haven't always been first choice, but the team's doing really well this year and it's been a pleasure to play in it. I want to stay in it though, I don't want to just make up the numbers.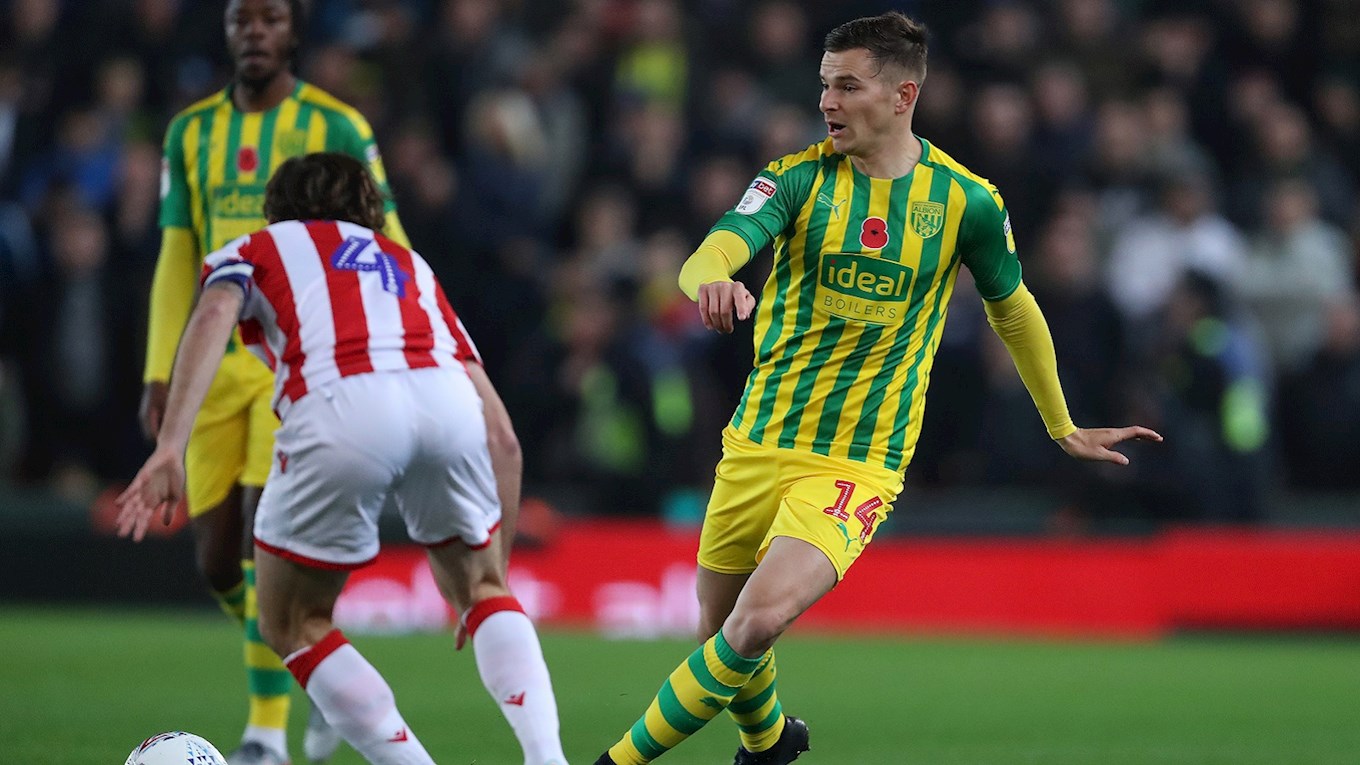 Would you say that under Slaven, your responsibility as a full-back have changed to an extent?
I remember my first loan when I went to Grimsby. In the reserves you were just bombing on but the manager there at the time was like, 'it's men's football now – yes, you can go forward when you can, but I need you to stay back a lot more.' But that's part of it and now you see how teams are playing like us and Leeds with both full-backs bombing on. It's a really demanding position now, it's a lot more attacking than it used to be and there's a lot of emphasis on the position and getting forward just suits me more as a player.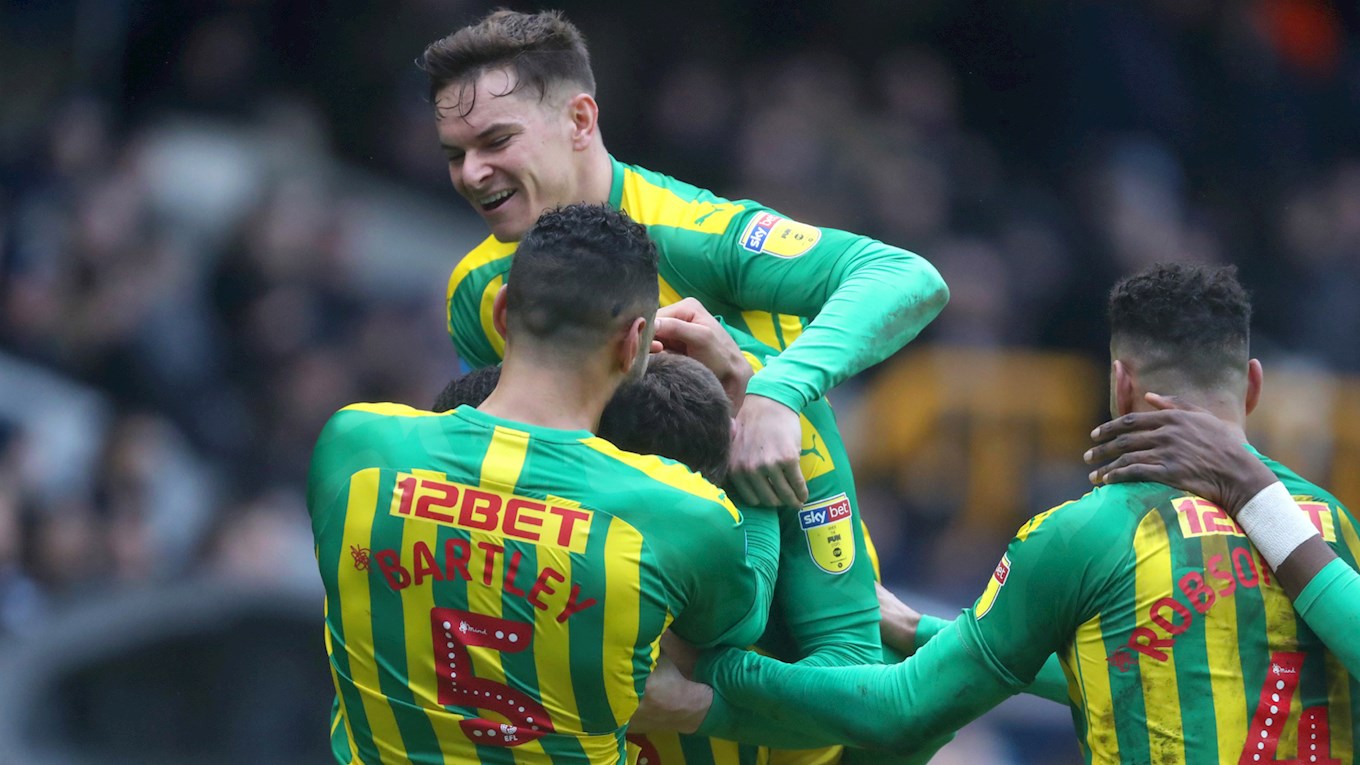 How would you asses our season and your contribution?
It seems a lot more positive a place than last year. Not really sure if I can put my finger on it, but the manager has come in and lifted us after the disappointment of missing out last season. Strange thing for me is that we only missed out via penalties last season and a lot of things went against us in the play-offs. We had sending offs and if you step back and analyse it, we actually didn't do that bad. But there was a feeling around that we'd had a bad season. I felt that was a little unfair. We can't be looking over our shoulders, we need to be increasing that gap and it's not so easy to do but I think we can do it. 
Cheers. I'll have to go – Austin is chasing me for a darts re-match. He's the No.1 seed around here and I've just beaten him 3-0. He's not very happy. He doesn't like losing at anything does Charlie. I think he's in there now waiting for me... but maybe I'll leave it. I reckon beating him makes me the No.1 now. 
You didn't mention your ability in another sport… are there any others we should know about?
Well, the golf in this lot is a pretty good standard. There's a big chunk of the lads who like their golf. Since I've been injured, I haven't played and I need to get back into it. "Mozza" was the best at the club, Boaz Myhill is pretty good and Brunty of course. I haven't played with Chaz, but I bet he's tough and Barts is deceptively good... so the standard's not bad. I'd say I'm in the middle of the road on that. 
THIS ARTICLE WAS FIRST PUBLISHED IN ALBION NEWS ON MONDAY, JANUARY 20, 2020.