We spoke to Owen Windsor recently to see how his first loan move in the English Football League was going at Grimsby Town.   
After a slow start, the Sky Bet League Two outfit have climbed up the table and Windsor has made a bright impression since his debut against Bolton.
The Albion forward has made eight appearances for the Marines so far, scoring twice and getting two assists. As well as his attacking contributions, the 19-year-old produced an eye-catching run from his own half to earn a late penalty which secured a 3-2 win over Leyton Orient.
And Windsor has been discussing that mazy run, playing under an experienced manager, the step up from under-23s football and his ultimate goal of first-team action at The Hawthorns.
Q: How've you found moving up to Grimsby?
OW: It's been nice and I settled in pretty much straight away.
Q: Was the step up to League football made that bit easier given the form you'd been in for the U23s prior to your move?
OW: I had a bit of previous experience when I was younger so the physicality hasn't been a massive change-over but the biggest transition has been dealing with that competitive edge and going into every game to win. You're not playing to play nice, you're playing to win games but at Grimsby we do play on the ball quite a lot. So that directness, not necessarily playing long ball, but at trying to win games is massively different to under-23s football.
Q: Were you eager for a loan move in the English Football League?
OW: Definitely and it's all good and well scoring goals in the U23s, but I think if you can prove yourself in League Two then you're doing it on a much bigger stage. But one of the main reasons I wanted to come on loan was to prepare myself for playing in front of a large amount of people.
Given the current situation, that can't happen but when fans do start coming back to grounds and if I'm settled and playing well then it'll be a bit easier for me to perform. Playing in front of more people is going to give me that bit more of a push in games. If you've got 5,000 people cheering you on, or even booing you it will give you a push and a bit more of an edge.
Q: The manager there, Ian Holloway, has a wealth of experience. How beneficial has it been to play under him?
OW: It's been unbelievable and I've never played under a manager like him before. He's got a lot of technical guidance but at the same time his man-management is unbelievable and he treats every player differently to get the best out of them. I've never had a team-talk that's got me so fired up for a game - every game it's like your life's on the line and that's how it should be, how you get results and how you play well ultimately.
He's taught me a couple of things. I haven't necessarily played as much of a striker while I've been here but I've learned ways to adapt to play out wide so that I'm involved in creating, as well as scoring goals. I've been involved in different areas of the pitch which might be the case later on in my career and I might not always play up front so I need to be able to play in different positions
Q: As a result of playing in different positions, has your work off the ball improved?
OW: I think he [Holloway], before I came, said that my off-the-ball work was good but sometimes it was my 'when and where' to run. So sometimes I was wasting energy, whereas now I'm preserving my energy and using it in the right areas so that I know when, and when not to press.
When I came in he [the manager] said, "do what you do." He said that he'd got me because of what I'd already done and to keep doing that here. He didn't want me to change my game to suit things, it was more play your game and things will happen as they did against Leyton Orient where I did quite well. He said to me after the game, "that's what I mean! We're losing and you do your thing and we get three points" - so it was a case of play my game and the team will play off it.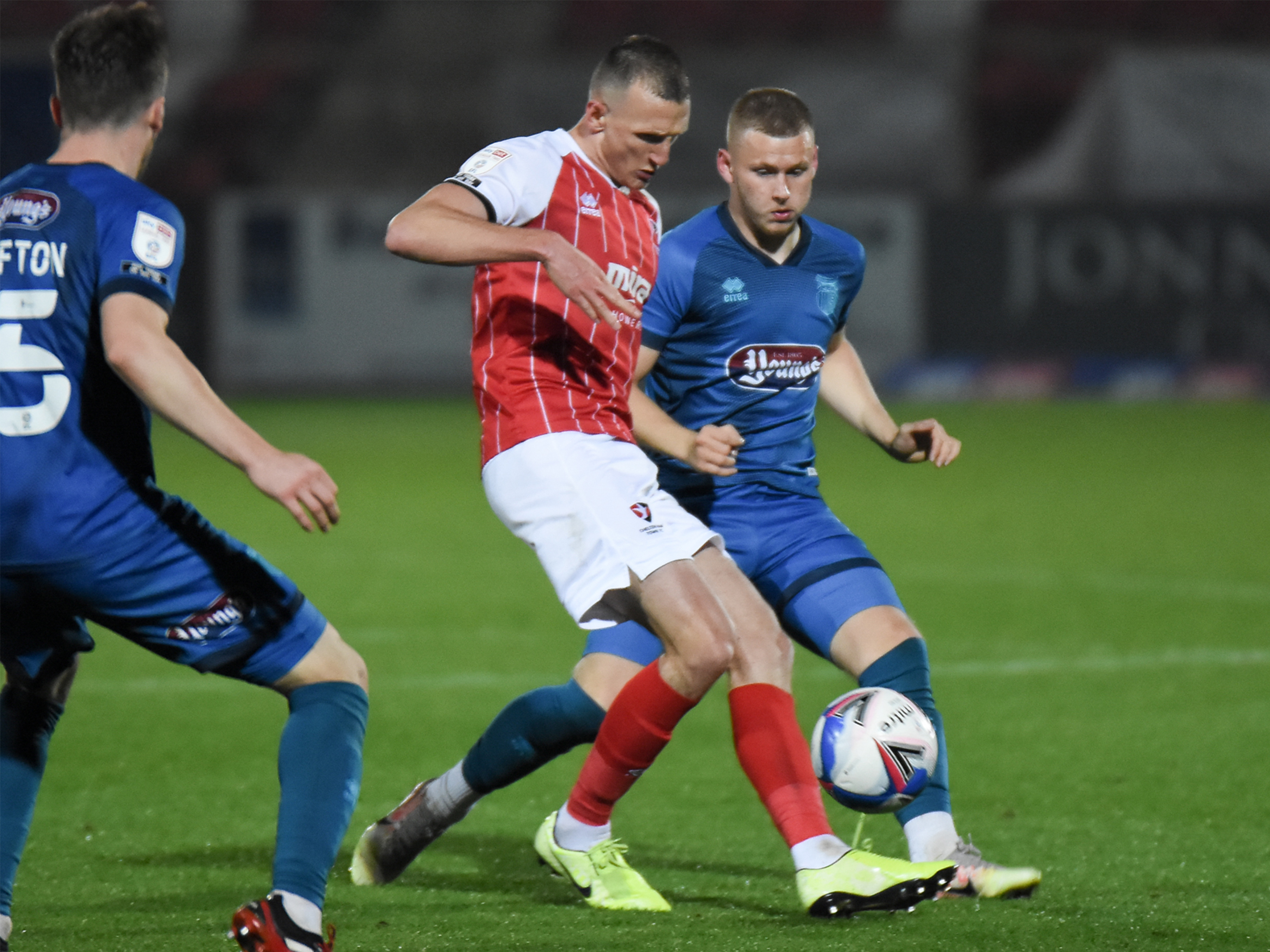 Q: And your first goal in the English Football League came in a 3-1 win v Cheltenham… how were you feeling after that?
OW: It was massive for me to score my first professional goal and especially because it was quite early on in just my second game. It was good to get off the mark quite quickly and initially you don't get many chances whereas maybe at U23s you might get more, so you have to be technical and ready to take the chance when you get it. It was a big goal in the game to finish Cheltenham off and obviously that was against Josh Griffiths so he wasn't best pleased so I'll be telling him about that for a while.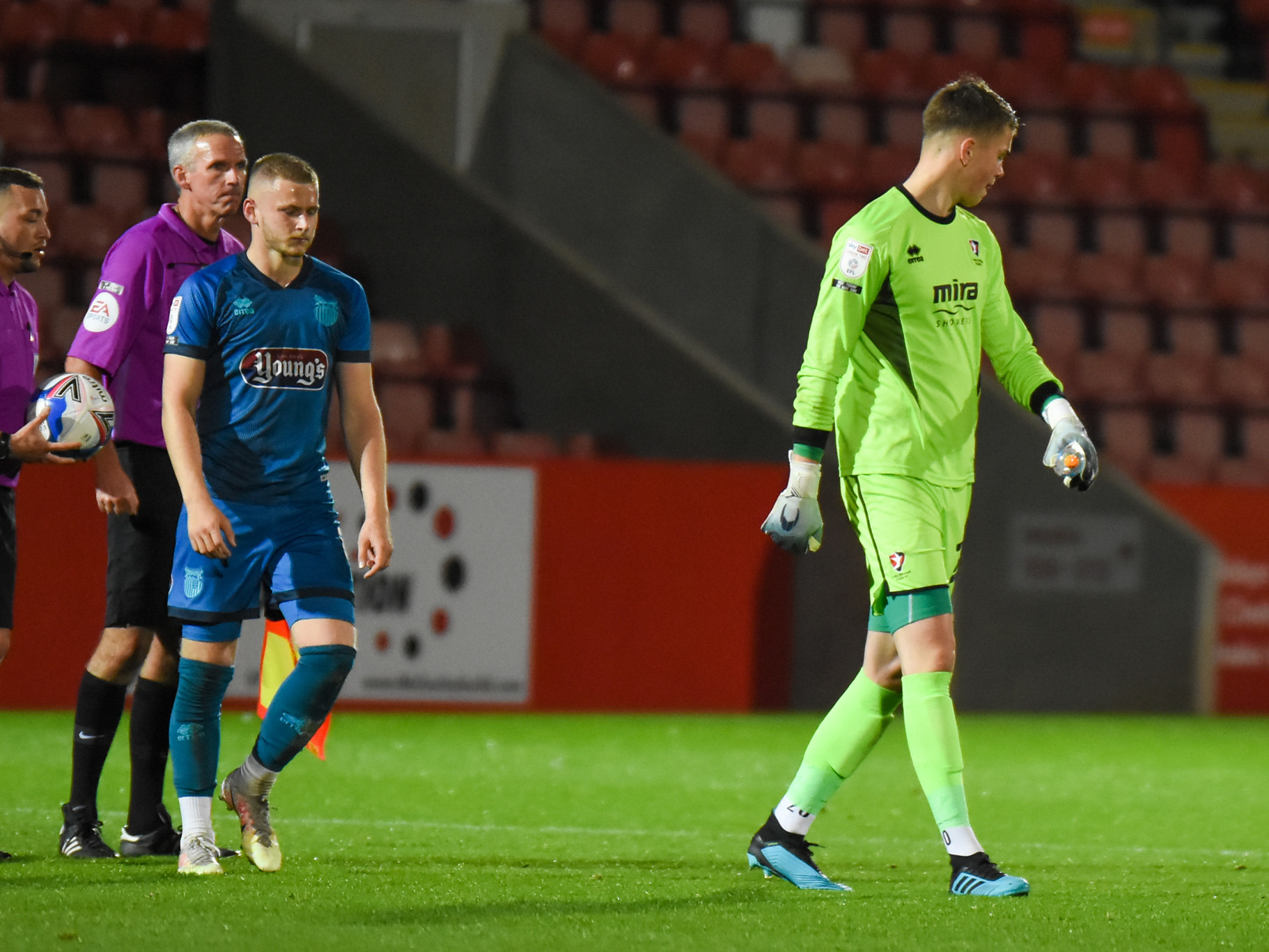 Q: Which area of your game were you looking to enhance going into your loan at Grimsby?
OW: Mostly it was my work off the ball. It was about my movement and not wasting energy so that I had more in the tank for later on because I found in U23s that I'd start brightly, then fizzle out and then come back towards the end of the game. So I was trying to keep myself going consistently for 90 minutes and not go lost in the game.
That was a big thing, but another was not just scoring goals but creating more of them as well. Sometimes you can't always be the one scoring and you have to create for other players so getting more assists to my game as well as goals has been big for me.
Q: A highlight so far; scoring in the Emirates FA Cup, your goal against Cheltenham or was the length-of-the-field run more memorable?
OW: Scoring in the FA Cup was quite special and the Cheltenham game was my first league goal which sealed three points but out of the games I've played, I'd probably say the Leyton Orient game. I might not have scored but I was heavily involved in two of the goals, especially the second one and we might not have got the three points if I hadn't had that run in me. So I wanted to take the game by the scruff of the neck and from that you gain a lot of players' respect and belief.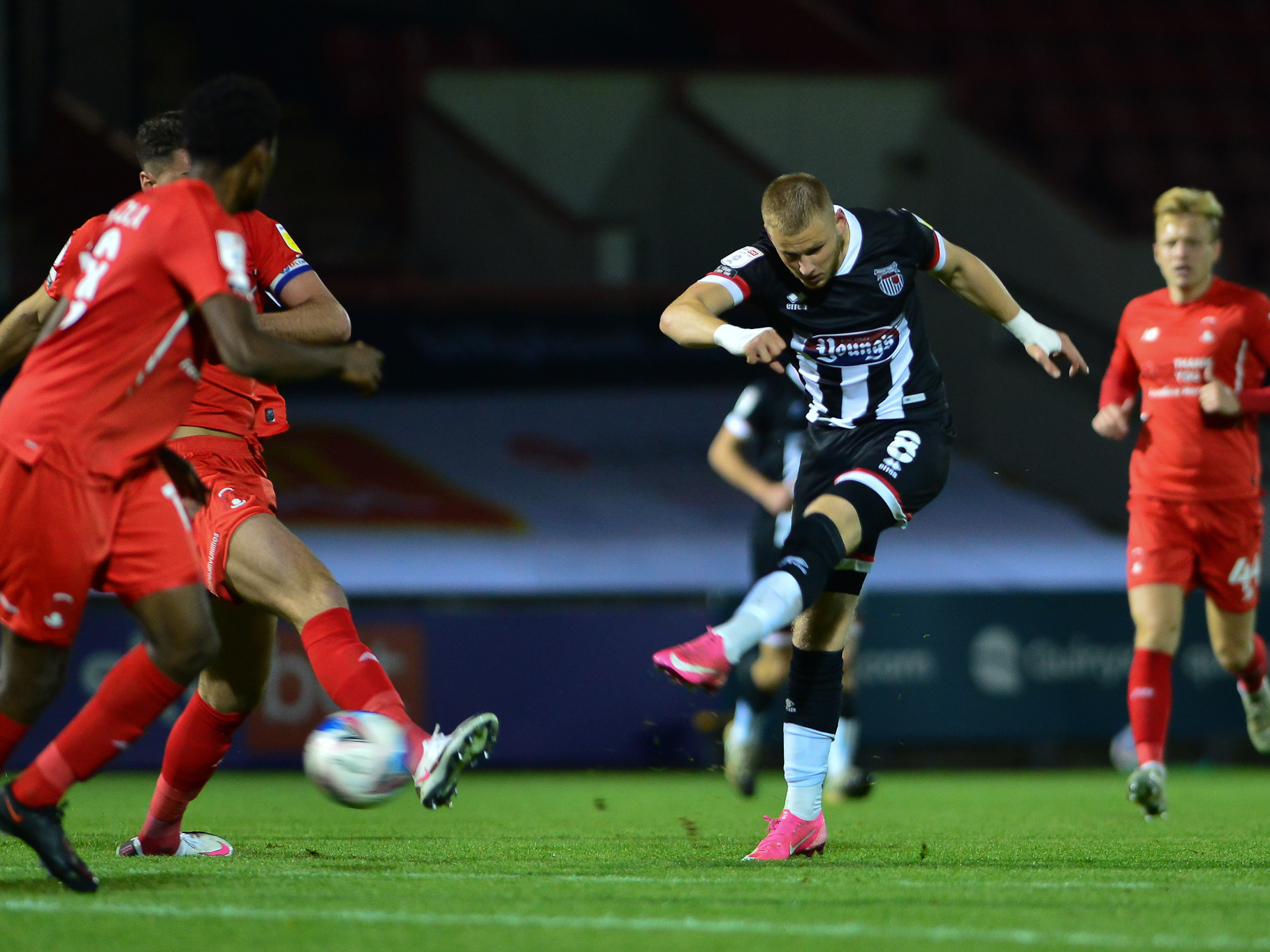 Q: What were you thinking before running the length of the pitch?

OW: I just thought - 'I'm going to score'. I was frustrated when I was fouled because I was trying to stay on my feet and I could've gone down but I said to their centre-half afterwards that he should've let me score instead of bringing me down! That's what I mean about conserving energy because it's so that I can make those box-to-box runs in the 90th minute.
Before I came I was optimistic about how much I might play. I've played a lot of minutes, gained trust from the manager and am playing nearly two games a week. There's a lot more to come in the weeks ahead but I'm young, fit and if I can't play two games per week now then I'm never going to be able to so I think if one game doesn't do you justice and you don't get what you want from it, you've got another game around the corner which saves you sitting on it for longer.
Q: Where do you see this move in your career progression?
OW: The ultimate scenario would be to make my way into the first team at West Brom - that's the goal and if I can do that earlier then great but if not and I have to go on another loan to work my way up and earn my stripes in a way to get into the West Brom first team then that's what I'll do but the aim is to get there as quickly as possible.
Q: Finally, you've mentioned proving points - what point are you hoping to prove from this loan at Grimsby?
OW: I just want to prove that I can do it at men's level and when it matters and stakes are high. The manager you're playing against may be playing his best team because his job's on the line and that's what I mean when I say playing when it matters under pressure. There's pressure from yourself, your own players and the manager so I want to show I can do it at this level. There's a perception about U23s regarding whether they can step up. I'm not saying that I've cracked it but they want to see if you can deal with the pressure of the men's game and if I can score goals in League Two then I'm proving I can score at different levels which is important.