Conor Townsend has vowed to maintain the high standards he has set himself and make further improvements to his game after securing his Hawthorns future.
The 27-year-old left-back has signed a new three-year deal at Albion, keeping him under contract at the club until the summer of 2024.
Townsend, now into his third campaign in B71 having joined from Scunthorpe in July 2018, believes he has raised the bar in terms of personal performances each year he has spent with the Baggies.
But the defender is keen to keep making big strides forward and insists there's more to come from him in Albion colours.
"I'm delighted to get it all done," said Conor.
"We had been talking about it for a while and then I got injured.
"It wasn't a worrying time, but I just wanted to get it done as soon as possible.
"I've really enjoyed my time here at West Bromwich Albion and I was very keen to extend my stay.
"It's been tough this season for us. It's the first time I've played in the Premier League, but I have thoroughly enjoyed it.
"I've proved what I can do and what level I am at.
"It's my third season here now and I feel like I have improved every single year.
"I feel like I've improved again this year. That's come from my mentality of working hard every day, even when I wasn't getting a look-in or getting much time out on the pitch.
"I kept working hard and I kept trying to do the right things. It seems like it's paying dividends on a personal level with my performances.
"I think I've done okay so far this year. I still think I can do better and I do feel as though there is more to come. But again, I'm working hard on that and I hope people can see that.
"I think people are starting to see the best of Conor Townsend now I'm playing regularly.
"My first year was difficult. I didn't play much because Gibbo was brilliant.
"I learnt a lot from watching him play and how he does things that season. 
"Last year, I feel like the fans saw more of what I am about and I feel like I have carried that into this year."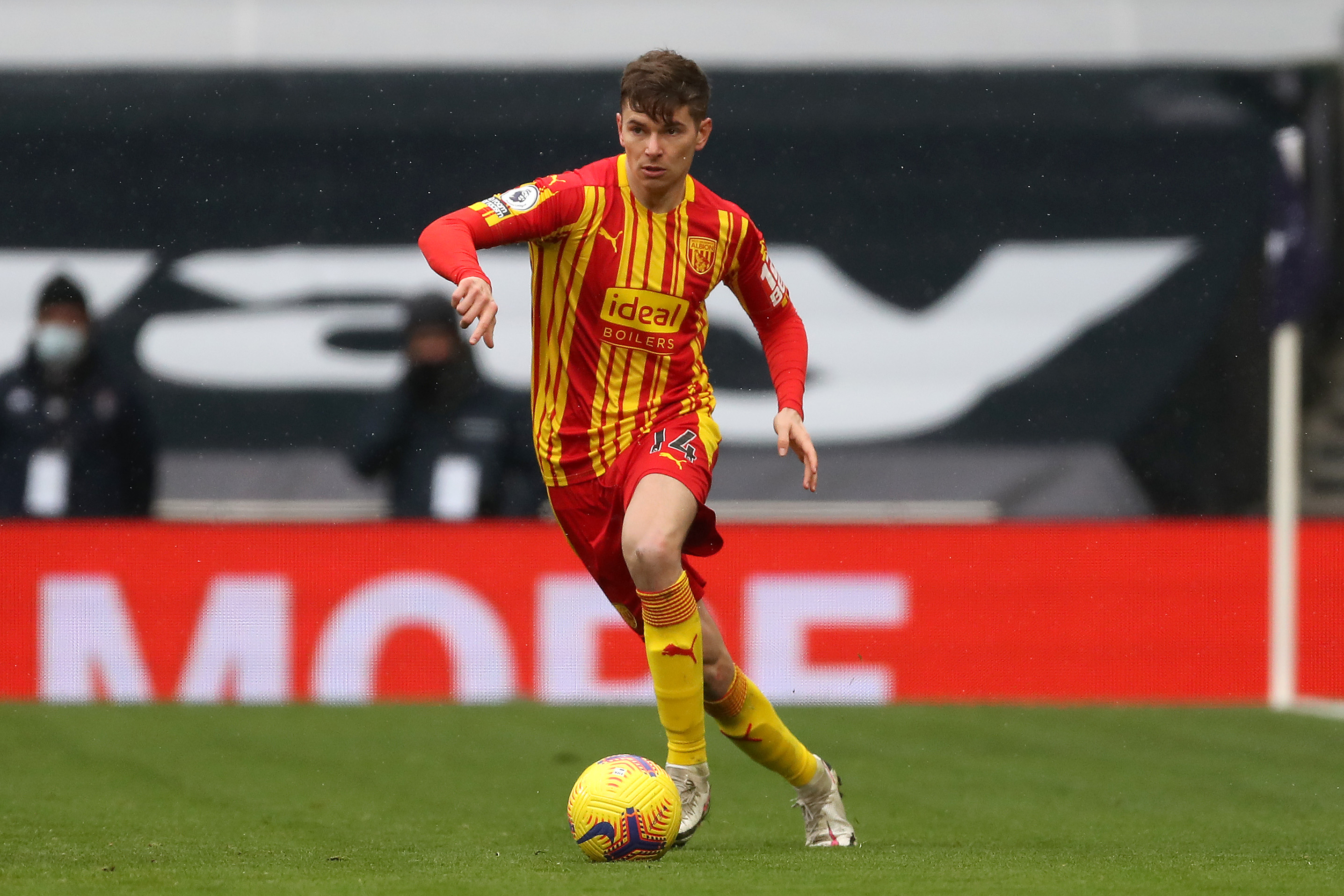 Townsend has been one of Albion's top performers in the Premier League this season, with compliments about his displays flooding in from fans across social media.
The messages of support was just one of many reasons why Conor was so eager to extend his stay. 
The defender also cited the inspirational work the Albion Foundation carry out in the local community, in addition to the family feel to the club, as other factors in wanting to prolong his time at The Hawthorns.
"It was a really easy decision to make.
"I like the area, I love the club. The fans have taken to me in the last 12 months or so and that's obviously a massive help.
"I didn't want to go anywhere else. I'm really happy to be here.
"When people ask me about the club, the one thing I say is that it has such a family feel around it.
"The work the Albion Foundation does is brilliant and the best I've seen. It's credit to the club. We've got to keep that going, the players, the fans, everyone.
"That's a big appeal, especially for me personally. That's what the club should be, that family feel."