The auction of an oil painting starring and signed by Matheus Pereira comes to a close at 9pm tonight (Friday, May 7).
Local artist, Mark Ward, created the artwork after being inspired by the Brazilian's celebration at Molineux in January's 3-2 win over Wolves - and he has been auctioning off the painting with all the proceeds going to The Albion Foundation and The Jeff Astle Foundation.
There are also 50 prints signed by both Matheus and Mark available to purchase, with just a handful now remaining, as well as 750 copies signed and certified by the artist.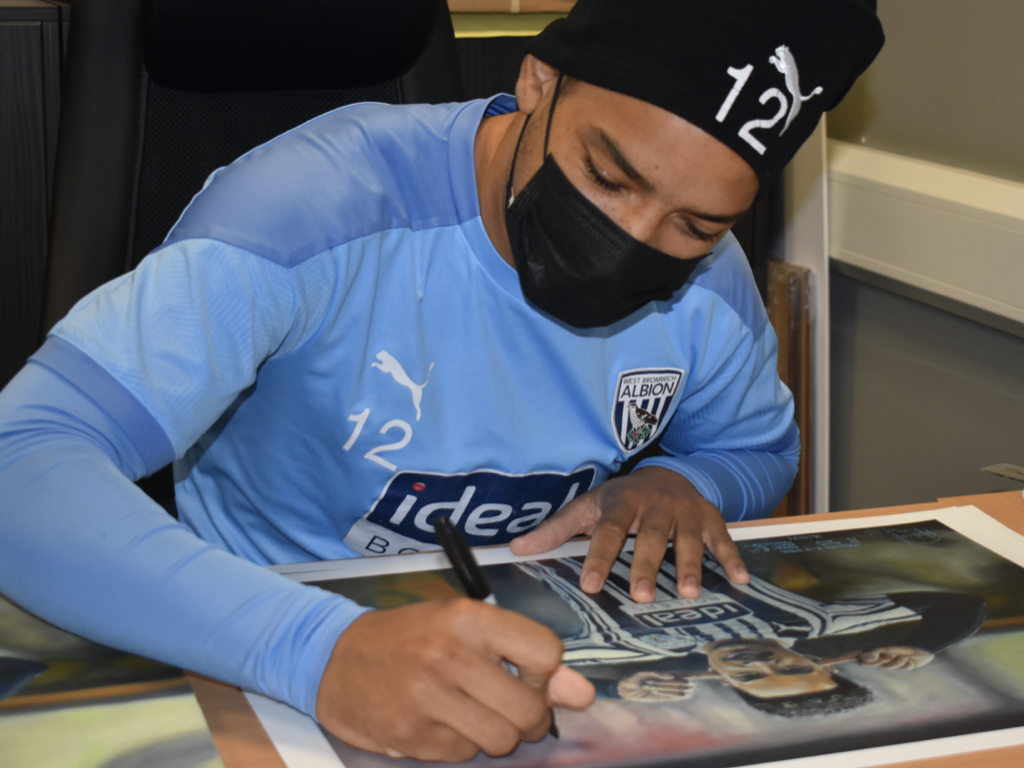 With almost all of the limited edition signed prints of this unique painting sold, Mark is already a third of the way to the £10k target he set out to raise for the charities. There are still the artist-signed and certificated prints left to help reach the final total.
Plus, as announced a few weeks ago, every print bought automatically enters the buyer into a prize draw, which, once the £10k target has been reached, will be drawn to win a special, original oil painting of the King himself - Jeff Astle!