Filip Krovinović says it's an "unbelievable feeling" to return "home" to Albion after penning another one-year loan with the club.
The creative Croatian has signed up for 2020/21 Premier League campaign having starred for Slaven's side in the Sky Bet Championship last season.
Krovinović swiftly won the hearts of Baggies fans with his energetic and impressive displays on the pitch and a fun-loving and lively personality off it – traits which also made him hugely popular with his team-mates in the dressing room. 
And Filip couldn't contain his excitement to be back with the Baggies for a second consecutive season.
He said: "You can see by the smile on my face that it's an absolute pleasure to be back here with you all at the family.
"Everybody knows I was hoping for this move and everybody was expecting it. I am here and this is the most important thing. I know it took a little bit of time, but I'm here now and I'm happy.
"It was my expectation that I would be back here this season. I wanted to be back here. I said I would keep my apartment in Birmingham over the summer because I wanted to come back, so the apartment is still mine.
"It feels like home this club. I had a great welcome back. It's incredible. I said to my brother it's like I'm going back to school after holidays. Sometimes you are not happy to go back to school, but to see your friends is like one of the best things in your life.
"It was an unbelievable feeling to see all the boys today. I was smiling like always but even more. It was special.
"Even now, I cannot stop smiling because I am finally here. It was perfect to see all the guys, the staff, the players. Everyone.
"Matheus and I kept in contact almost every day over the summer on video calls. I was telling him how I hoped I would come back.
"He was telling me to come back and saying everyone missed me and they needed me.
"He came to Croatia my country in the summer and we put the photos on Instagram.
"The friendship is still there and I hope it will always continue."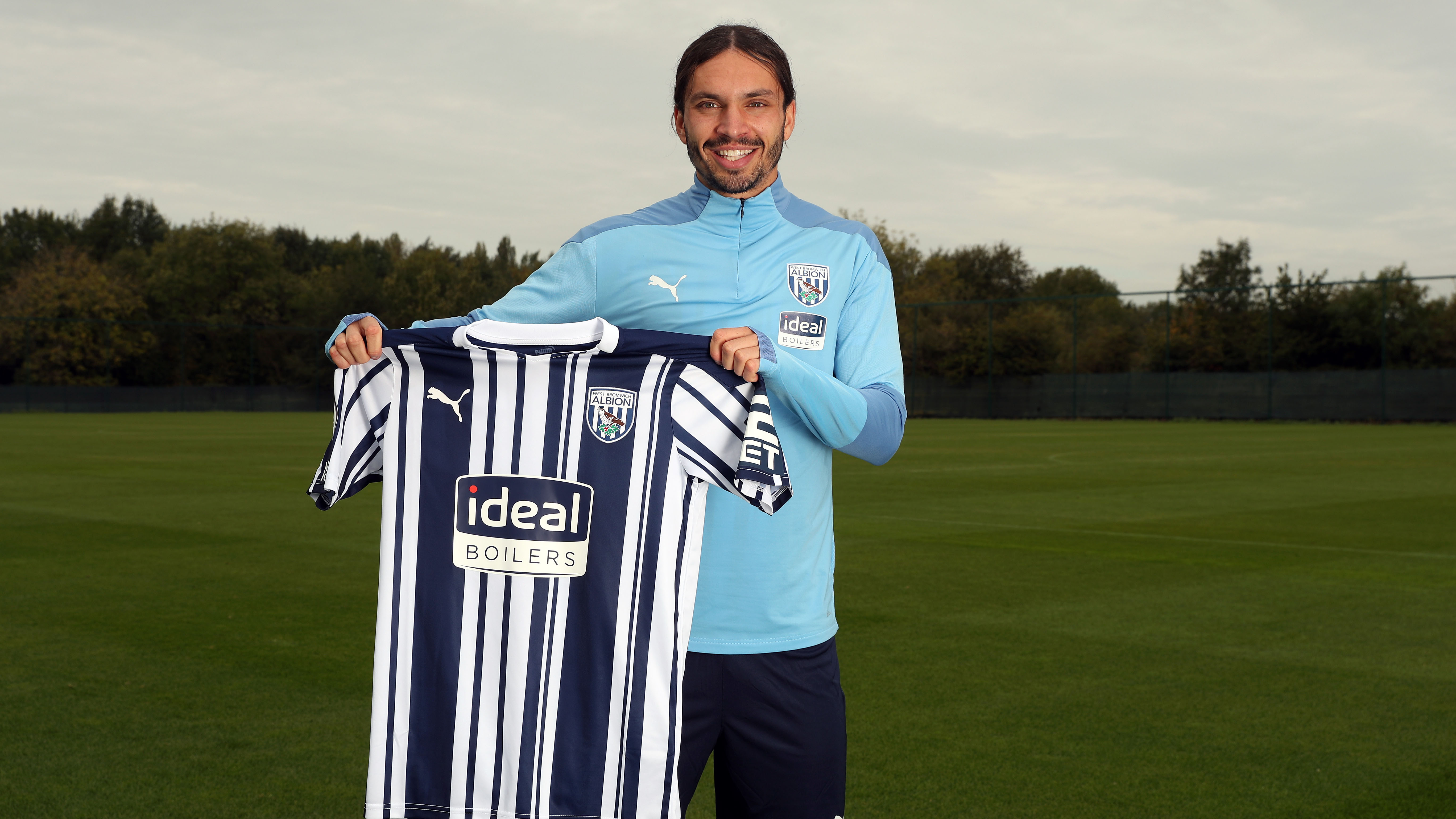 The 25-year-old has been keeping a close eye on all things Albion so far this season and has watched all three of the club's opening Premier League games.
Krovinović admitted to feeling just as stressed watching as he would have been playing in them and hopes he can be a big hit for the Baggies this year.
"I watched all three Premier League games and I even wanted to watch the two cup games but I couldn't find them on the laptop or the television. 
"I was watching, I was with them and I was stressed as if I was playing the game. 
"I haven't spoken to the players too much about the differences between the Championship and the Premier League, but I will be sure to over the next few days.
"You can see the differences. You have to be more careful and smarter. 
"I am mentally prepared in my head. If you are smart in your head then everything is possible for you as a player. I am mentally strong.
"Everyone knows the Premier League is a little bit more technical compared to the Championship.
"I hope I can do a good job here and make it a successful season like last year.
"I want to play as many games in the Premier League as I can and score some goals and get some assists. I want to help the team."