Ethan Ingram is pushing Albion's PL2 side to continue their winning start in the Premier League Cup when they face Arsenal at Meadow Park on Thursday night (ko 7pm).
Richard Beale's men have impressed during their previous two matches in the competition, seeing off AFC Bournemouth's youngsters 2-0 on home soil before recording a resounding 6-0 away victory against Southampton.
Promising defender Ingram, like several of the club's young talents, has been regularly training with Valérien Ismaël's senior squad this season while gaining important game-time in the Baggies' Under-23s team.
And having enjoyed a morale-boosting beginning to the campaign following his inclusion in first-team affairs, the 18-year-old is determined to "increase confidence" with another important result against the Gunners.
"Some days I can't believe I'm here and then other days it just feels normal to be with the first-team," said Ingram.
"I've had to be by myself at times, do my own thing and reflect on the session before to improve certain things. Obviously I look at Darnell (Furlong) and the things he does to try and perfect my own game.
"I was a bit nervous at the start being around new people and a new manager, and we weren't here for a year because of the situation last season. But since getting used to the new surroundings, it's helped increase my confidence. Some 23s always train with the first-team so there's going to be an opportunity for the gaffer to see your face and once you make an impression, there's no reason why he can't put you in.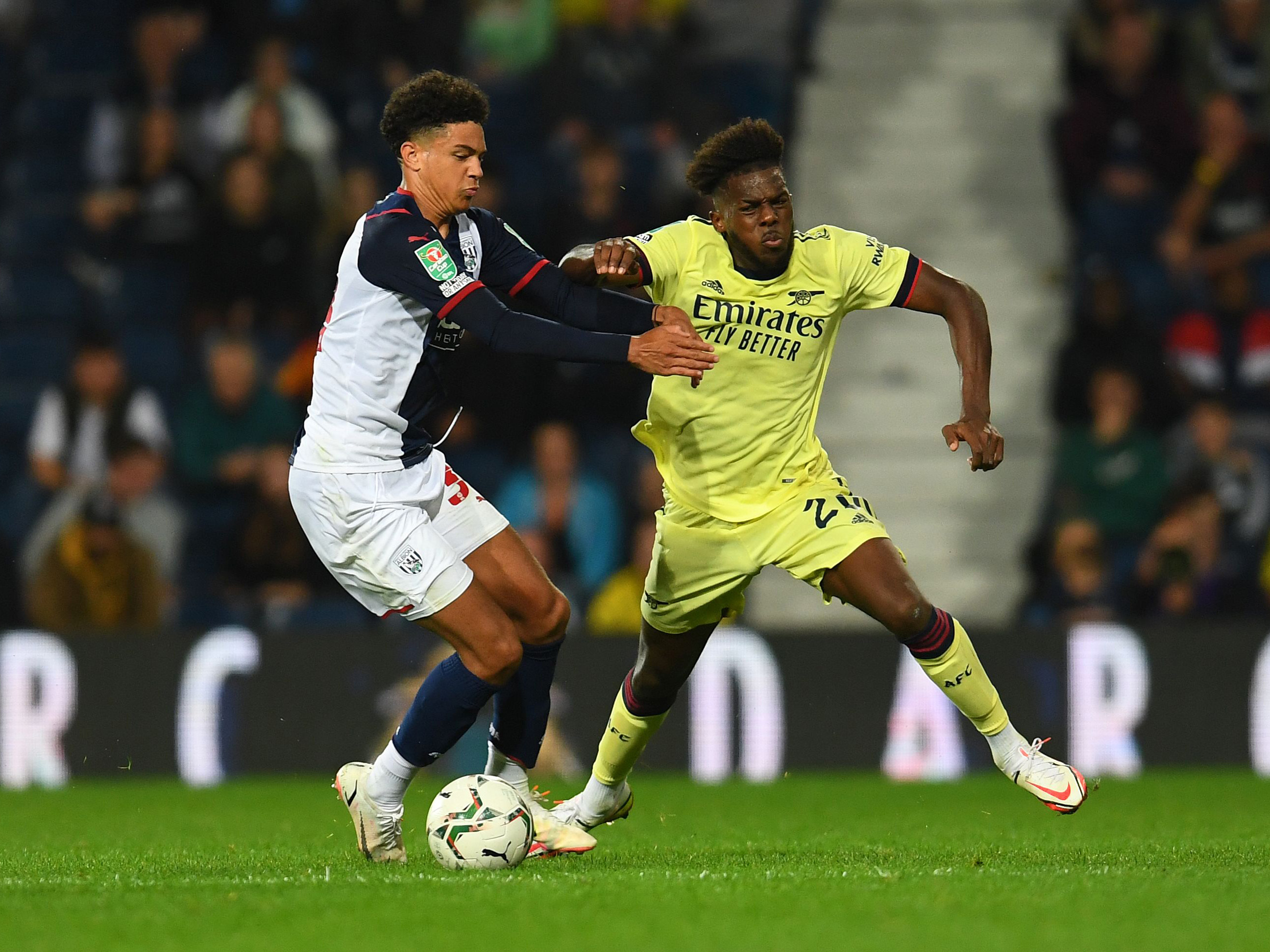 "I've never had a first-team manager so it was daunting at first, but he's very good with us and has made me feel like one of the senior players.
"Training with the boys every week is going to naturally make you stronger, but I've been working in the gym to try and get to the size the first-team guys are so I can manage it and then carry it into 23s games where, when up against younger players, it can be beneficial.
"Not every player will be able to play 40 games and realistically there's always a chance that something will open up for me in the future and I'm excited to try and push for that opportunity now.
"Rich [Beale] has brought in a refreshing style of football and we always feel relaxed but know what's expected of us when playing under him. He's very considerate to us boys who are in the first-team because we aren't together all the time, but he understands we can switch on and off when we come together so it's been very good learning under him.
"We never really think about the team we're up against, we always focus on our own performance. Arsenal will be a good challenge and we've had challenges already this season, but getting a result against them would be right up there with what we've achieved so far.
"Every game's an opportunity to improve no matter what competition it's in and it's important to get games in the bag. We're always confident, but beating a big team only helps boost confidence and we'll be looking to do that on Thursday."