Jamie Andrews wants Albion's PL2 side to take momentum from their Premier League Cup quarter-final win into Friday's league clash against Burnley at Leyland County Ground (ko 7pm).
The young Baggies booked a place in the semi-finals of the competition thanks to a 4-3 victory over Division One outfit Derby County last time out, with Andrews scoring and providing key passing contributions in the build-up to two of his team's other three goals.
But as Richard Beale's men return to Premier League 2 Division Two action, they'll be keen to start the first of their final three league games on Friday with a victory in Lancashire and address their recent defensive problems, having conceded 14 goals from their last four matches.
The 19-year-old midfielder is well aware of Albion's recent troubles but if his team-mates show the clinical edge which was evident during last Sunday's triumph, then Andrews believes they'll give themselves every chance of achieving a positive outcome against the Clarets.
"After that win against Derby on Sunday, the confidence is so high among the boys," said Andrews.
"It's probably because we lost a few games on the bounce, then ended that run against Reading before winning and the way we did at Derby's stadium has sent confidence through the roof. The lads really worked their socks off to put recent results right.
"Now we're all feeling great and are going to take that into the Burnley game and show our last win wasn't just a one off.
"Conceding a few goals has taken a hit on a few of the boys. We've got a lot of big characters in the defence; Caleb, Zac, Ethan and then we've got a few young players such as Cianole [Nguepissi] and Matty [Richards]. So they've all taken a hit because there was a stage at the start of the year when we were keeping clean sheets.
"But I feel we've reacted well to that with our work in and out of possession in training. Even when we have conceded, we know we can score at any time with our attacking threat and movement from set pieces.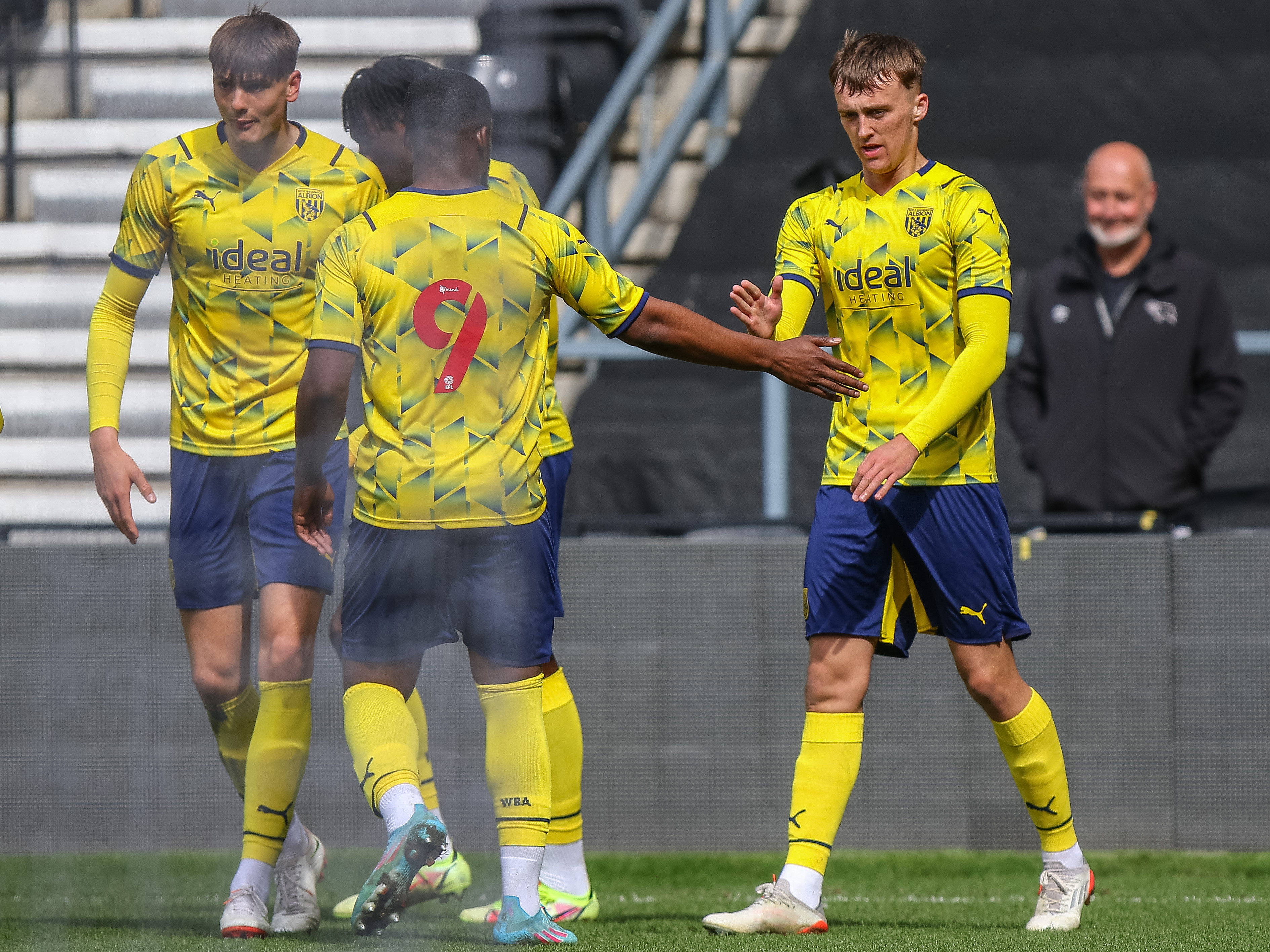 "Of course a few days after Sunday we were talking about the win, but since that we've been focused on the Burnley game.
"There's only three games left and we know if we win all of them, then we give ourselves a chance to get near the play-offs.
"But we, as a group, aren't getting too far ahead of ourselves because we have to win every game until the end of the season to get in the best position for those promotion places, but also to carry momentum into the cup run."