Slaven Bilić spoke in-depth at The Hawthorns on Monday as he met media for the first time since his appointment as Head Coach.
In his own words, here's seven reasons why the popular and passionate Croatian opted to take up the reins at Albion:
1) The Club…
"It's a massive club because of the history and the fans. They are very demanding but they are very loyal. It's a traditional club and it's a family club, but also very, very big. We are going to try to come back to the Premier League this year. Short-term or long-term, this is where this club belongs."
2) The project…
"When I heard about the project and the ambition, it made me very tempted for this job and from there I only had positive thoughts. It only took me one day to say 'yes'. It wasn't a big negotiation. I wanted to come here. The club really wanted me and they showed that, which is the most important thing. I am really proud. It's a big responsibility but I am really excited to start."
3) The story…
"In April, when I came back from Saudi to home, I was flying to England to see my son who studies in London. And now when I was packing (to come here), in my backpack was the paper I was writing on the flight. West Ham played Man Utd at Old Trafford, I was on the plane by myself, and I put down the clubs I would like to go and where realistically I had a chance. I showed my wife two days ago, it was West Brom on there. So it happened. I want it."
4) The atmosphere…
"It's not easy here, you know. I remember even the game where West Ham won 3-0. The first 15 minutes it was like we were under so much pressure. You could feel the crowd, you feel the noise, you feel the pressure. And that is also one of the reasons why I came here. It is one of these clubs and grounds where you can really still use that kind of atmosphere to help you. To be like a hostile, home crowd.
"And to be fair, when I didn't know that I was coming here, I watched both the (Play-Off) games against Villa. That atmosphere in the second game, you could feel it back home where I was watching it. You could feel it on the TV. It was bouncing, it was buzzing, and then I spoke about that game in a coffee shop afterwards and my friends were telling me the same - that it was proper football."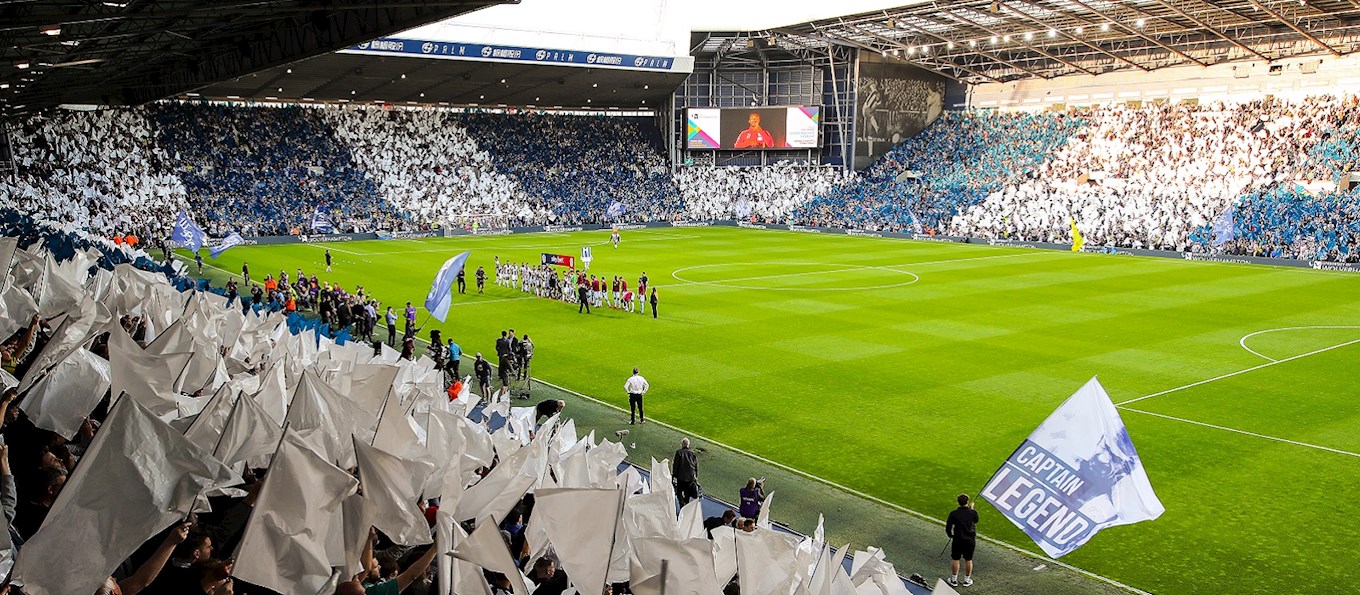 5) The Championship…
"The Championship was always on my bucket list. It's one of my boxes that I wanted to tick off and now I have the opportunity to be the manager of a massive club in this league."
6) The opportunity…
"I would like to thank West Bromwich Albion for the opportunity to manage such a big club. It's a privilege. I'm not English, but I have spent lots of my life playing or managing here and it was my wish to come back."
7) The Hawthorns and training ground...
"It is a beautiful stadium. Perfect."
"The training ground is a football training ground. In the modern age, players are already dragged away from the essence of football. It's all perfect for them but you want the smell of grass. And ours is exactly that. It's got everything. It's new, the canteen is brilliant but it's not a luxury hotel. It shouldn't be and I like it. This is football."