Albion Women's Jade Arber has thanked the Albion family for their support and concern after she suffered what was first feared to be a serious back injury.
The striker landed awkwardly just before the hour mark in Albion's National League Northern Premier fixture with Fylde, causing the game to be abandoned.
Arber accepted an offer to visit the Club doctor, who assessed her and will continue to provide assistance throughout her rehabilitation.
The severity of the injury is not as bad as first feared, but Arber says she is grateful for the kind messages which flooded in after the incident.
"I really appreciate everyone's support and messages. I'm really looking forward to coming back stronger and better than before" said Arber.
"I could be out for anywhere between a few weeks or months, it just all depends on my body and how quickly it recovers.
"I'm doing stretches and everything the doctor has told me to try and get back as soon as possible," she said.
Arber signed for Albion in the summer from Long Eaton United and has added another dimension to the side's strike force, netting 16 times in just 11 games this season.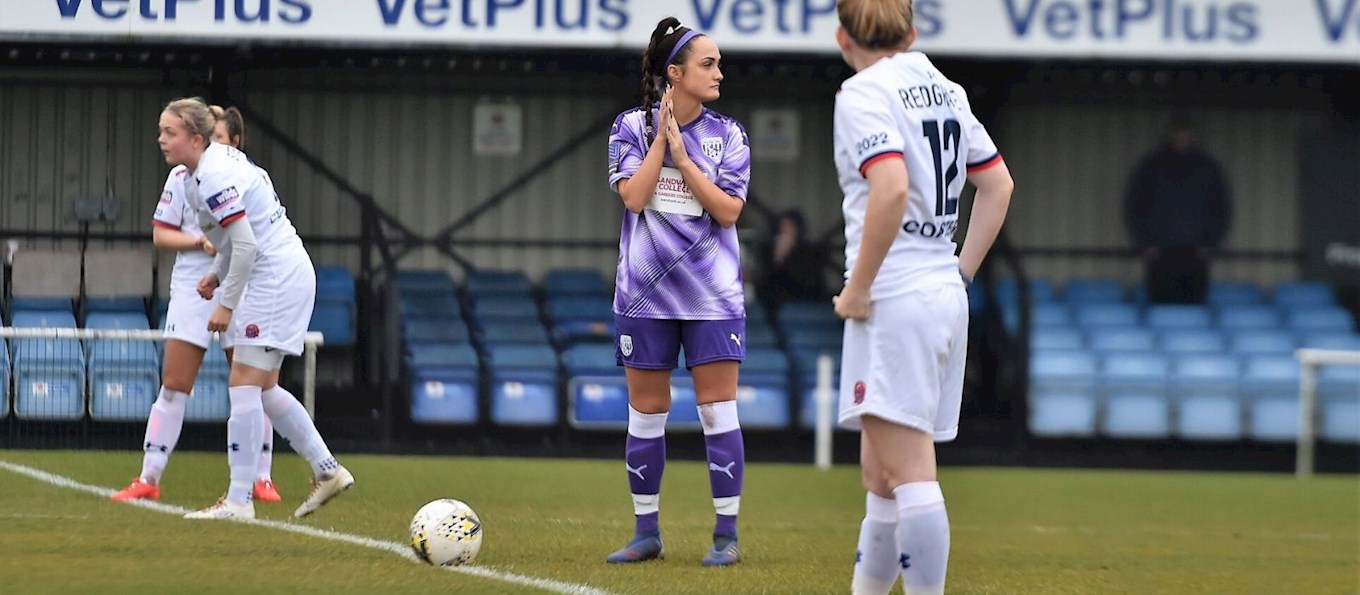 And she is looking forward to getting back on the pitch and scoring goals for the team.
"I can't wait, I literally can't wait," Arber said.
"If I could be back on the pitch tomorrow then I would be, It's not just important for me but it's important for the squad as well to continue scoring goals.
"I'll be at all of the girls' games without a doubt.
"At the end of the day you're not always going to be on the pitch, but I'll be helping and supporting the girls throughout every minute of every game," she added.
Arber will hope to be back playing as soon as possible, but in the meantime she will be hoping her side can reach the third round of the Women's FA Cup, as they take on Lincoln City at Walsall Wood on Sunday.