Albion PL2 boss Richard Beale says he's looking forward to building off important foundations ahead of the new Premier League 2 season.
The Professional Development Phase Manager and his coaching staff helped a number of the club's youngsters make their first-team breakthrough last year, with several academy products earning their senior bows for the Baggies.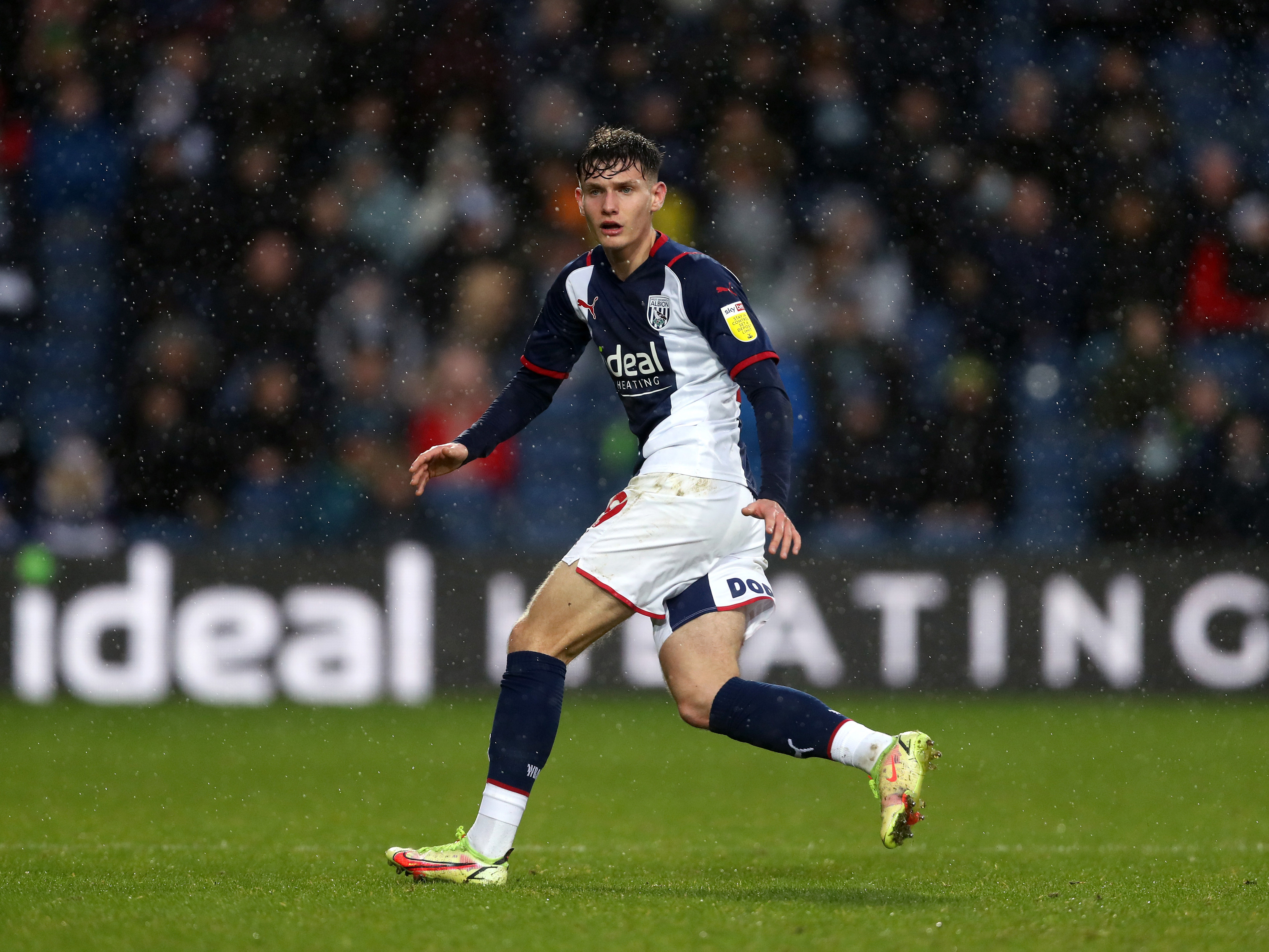 Beale has strengthened his Under-23s squad for the 2022/23 campaign, welcoming pacy attacker Ramello Mitchell following a successful trial last term, as well as integrating Josh Shaw, Reece Hall and Sammy Okoka into the team after they agreed their first professional deals at the club.
And the PL2 boss gave his thoughts on a variety of topics ahead of their first game against Newcastle United on Monday, August 8, as he targets another progressive year at the helm.
Q: It was a special end to your first year in charge of the Under-23s last season. How did you find it?
RB: I really enjoyed my first year at Albion. I've been made to feel very welcome by everyone at the club and as a local lad, I know what the club's about and its history. It's a fantastic football club and that's been proven by coming in and working with the people here.
The Premier League Cup win was fantastic and one of the best nights of my coaching career, but overall I think we've made big strides with a lot of the young players we have and, hopefully, that's laid good foundations for this season. Hopefully a few of the lads who played in that cup final will be around the first team in the future, or get good loan moves in the future and kick on to the next stage of their career. Those who aren't around the first team will continue to kick on and reach another level with us in the Under-23s team this year.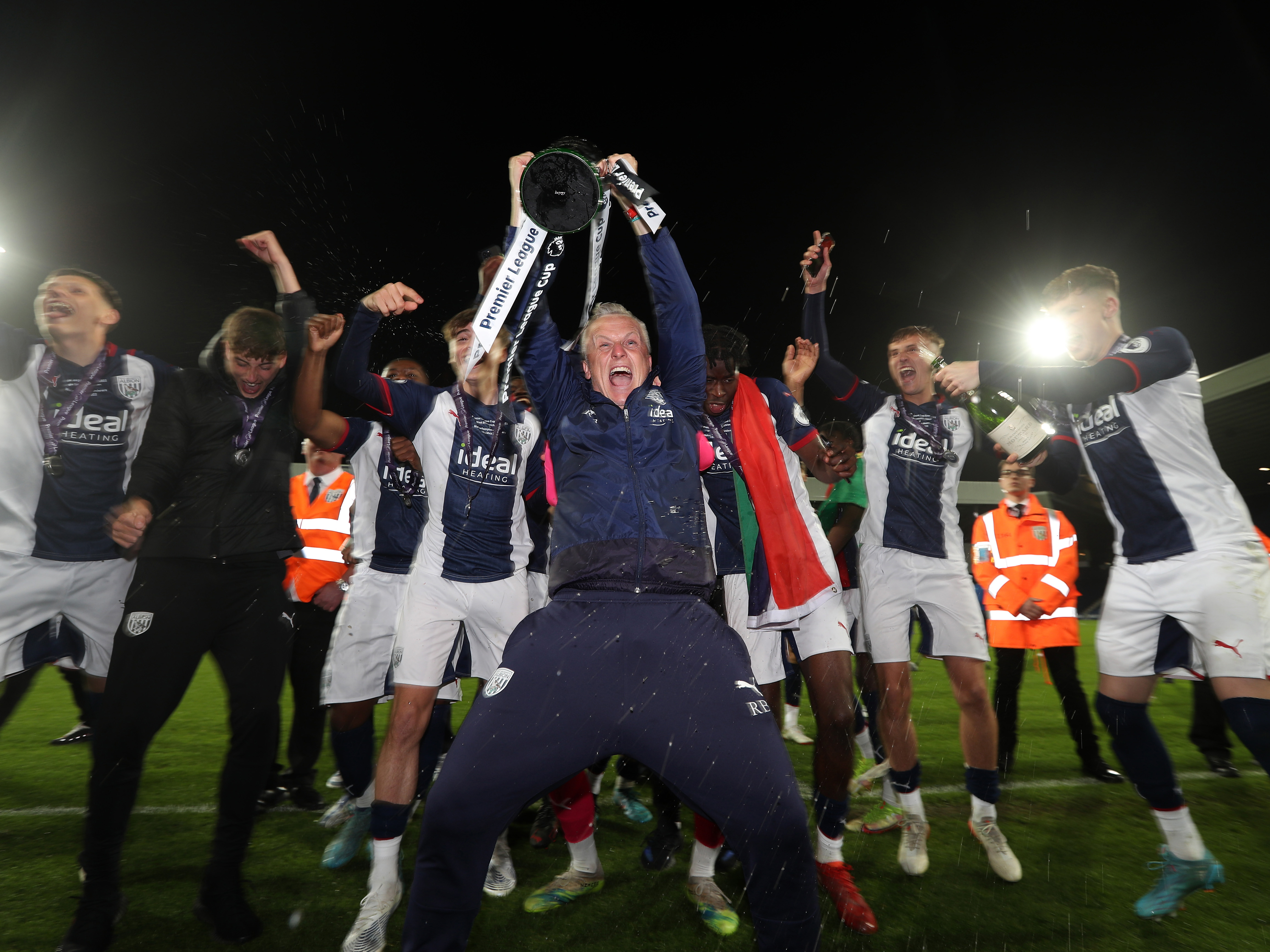 Q: How important was it for the bulk of the squad to prove themselves in that cup run?
RB: The cup run meant there was a bit more riding on them and it certainly showed the scouts at those games if the young lads could perform under that kind of pressure and a different type of football. It's performances in those matches which will get the players recognised by the first team here and you'll get lads wanting to go out on loan too. But, the deal with that is you need to perform and show another team that you're good enough to be playing instead of someone else in their first team.
A lot of the boys proved they were good enough last year and they hit the ground running during this pre-season, so let's see where we can take them again. We've got a lot of young players this year and that's what you want for your Under-23s and Under-18s because you don't want them hanging around for too long. We want to push the young boys on and the results may suffer on the odd occasion, but what's key is the players' development and giving them exposure at a young age in order to move them onto the next stage of their development.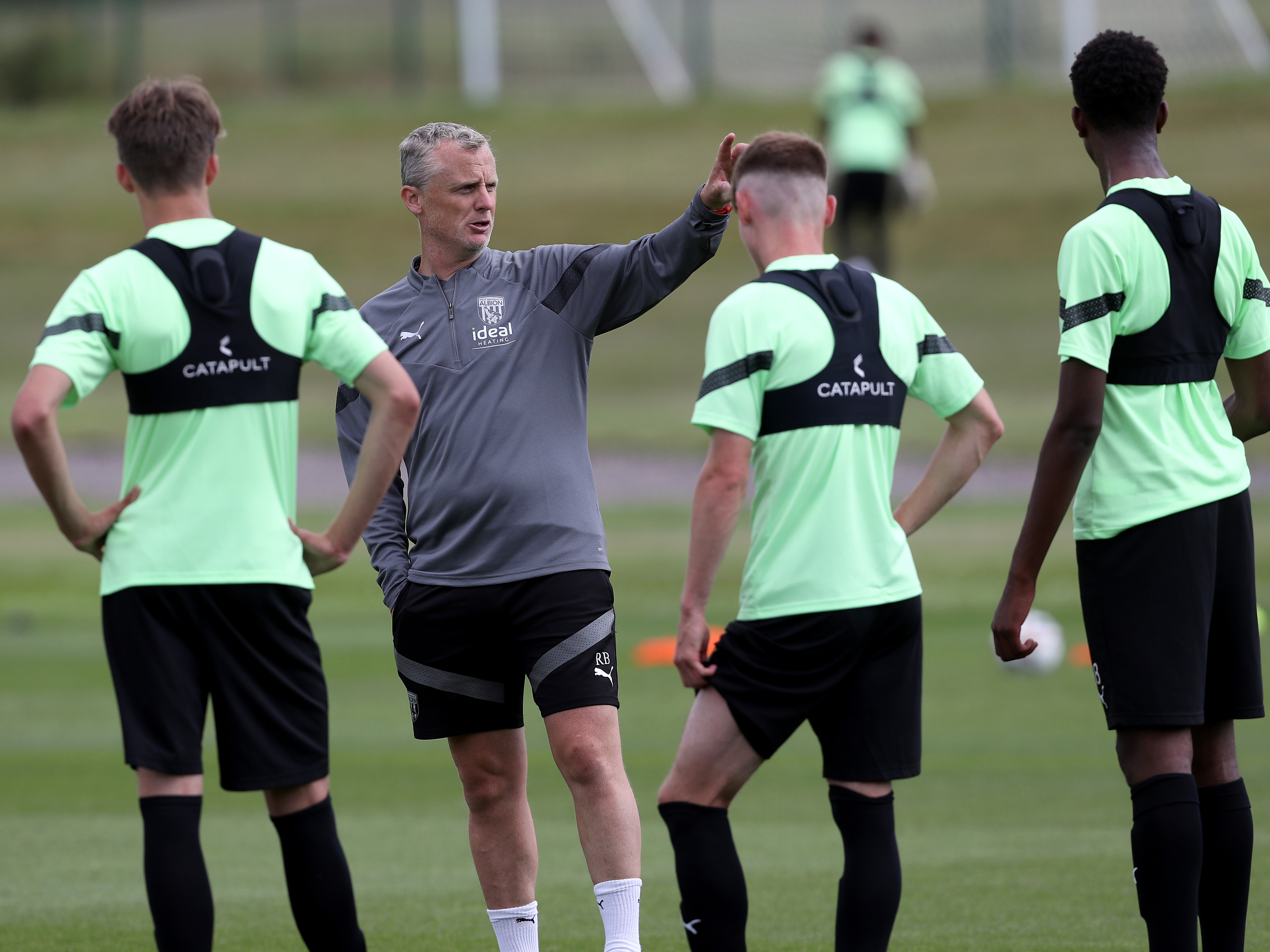 Q: Josh Shaw, Reece Hall and Sammy Okoka all join your team after signing their pro deals. And with Ramello Mitchell also signing in the summer, what can we expect from them?
RB: Josh, Reece and Sammy are all great lads with good futures here. They work hard and as well as wanting good players around the building, you need good people too and we were really pleased the lads signed.
Myself and Deon, who've previously worked at Birmingham City, both knew Ramello from his time there. He got a big move to Southampton early on in his career, but he did well against us last season and he's still the same Ramello we know. He works hard, has bags of pace and having that as an attribute will always help a young player and we hope we can invigorate him while he's here and I'm excited to see what he can produce this season. Deon's [Burton - Senior PDP Coach] great with the lads and having been there and done it during his career, it'll be great for Ramello to work with him.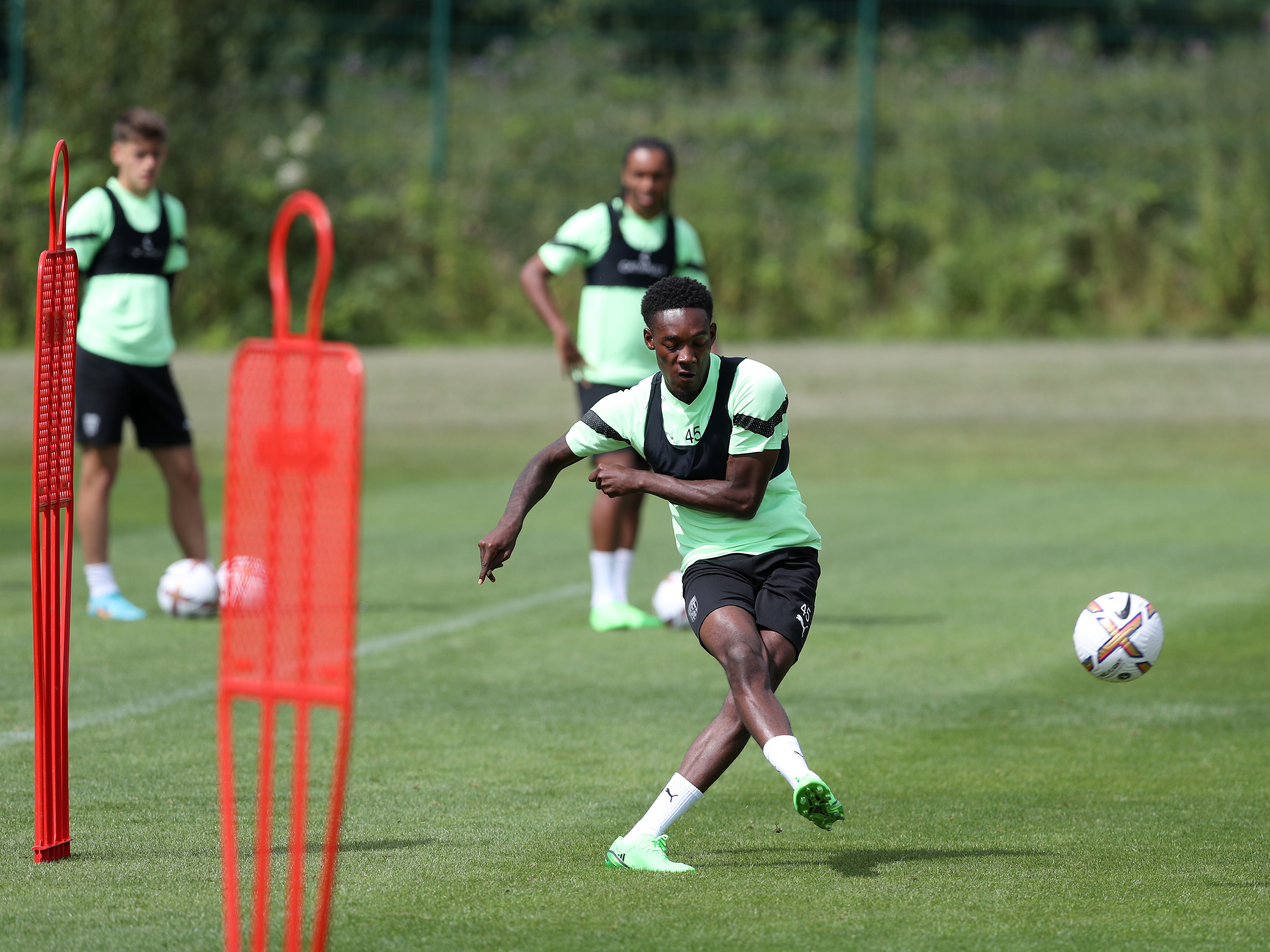 Q: Newcastle will the be the first test of the new season for your boys at Keys Park. You must be eager to get going now, but what do you want to see from the players this year?
RB: As I've said a number of times, there's lots of great young players at this football club. Richard Stevens [Academy Manager] is working his magic to bring them through and give them that pathway. His staff here are doing a great job at keeping that conveyor belt going.
I think this year's crop of Under-18s has some great talent, but the key to it all is work hard, work hard, work hard. That along with your ability is going to get you somewhere in and around it and the ones who are hard enough will be the ones who stick around, as has been proven with Josh, Reece and Sammy.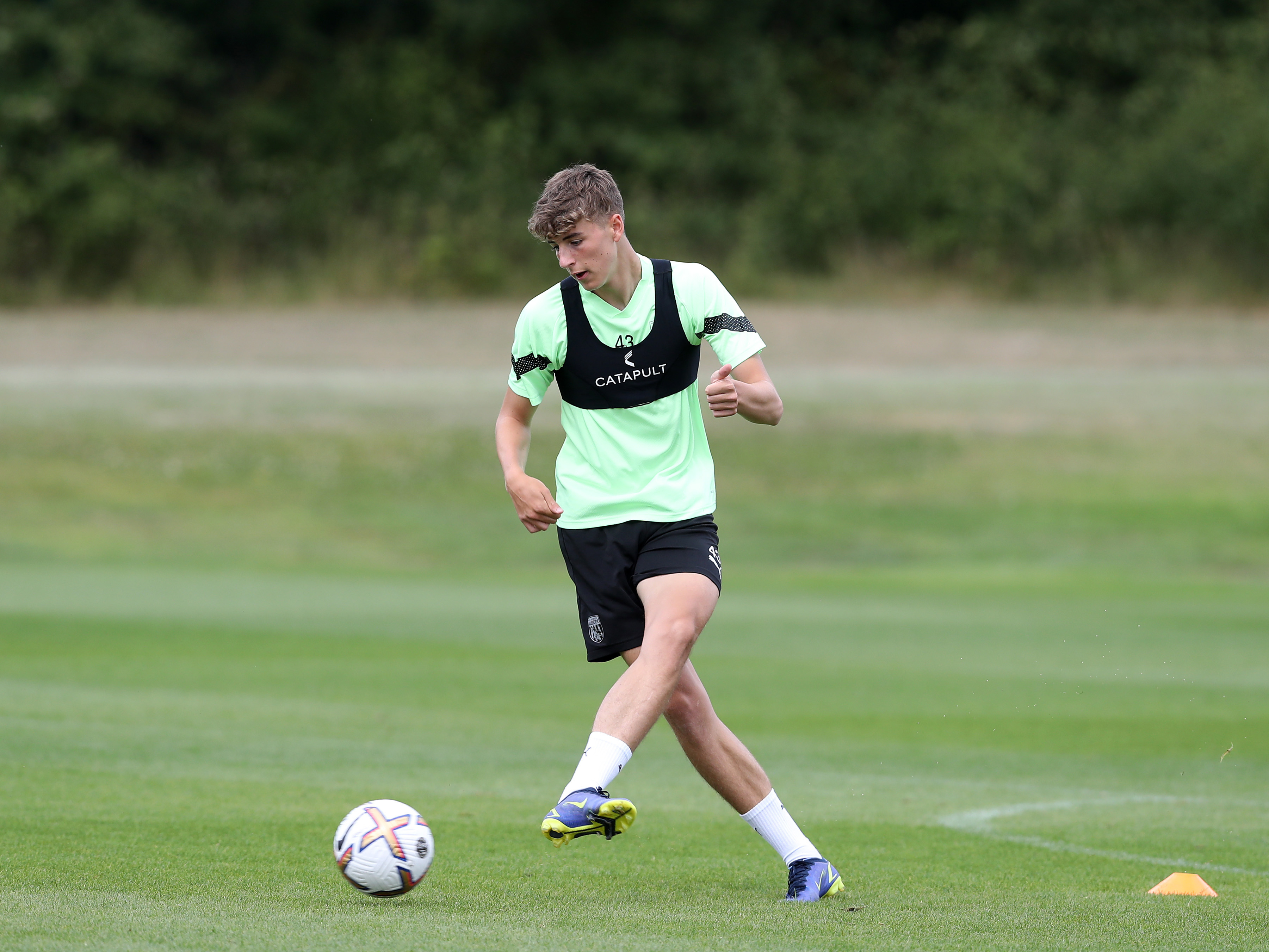 We're trying to replicate the first team as closely as we can. The lads came in and did the same fitness tests as they did during pre-season and the boys have come back fit and strong. Our pre-season games proved to be a really good test for our players and there's going to be healthy competition for places. I enjoy this time of season, watching players get fitter and stronger and see how far they can take themselves in order to build a platform to go off for the rest of the season.
I can't wait for the season to start so we can get working with this group of lads. We're excited and there's lots at the football club to look forward to and I think it's going to be a really good year for us this season.