Albion have today confirmed match ticket prices for the forthcoming Sky Bet Championship season at The Hawthorns.
Earlier this summer the club announced a Next Generation season ticket campaign – aimed at providing young supporters with an affordable pathway to regularly attending games at The Hawthorns – and the newly-created age categories will also be used for the sale of match tickets.
Under-17s will be able to attend a game at The Hawthorns for just £5, while supporters aged 17-19 will pay £10. Prices increase incrementally across age categories with tickets for fans aged 20-25 priced £15 and adult tickets are priced £25. Senior supporters will continue to pay £20, while disabled fans can purchase a ticket for £15.
A full price table and confirmation of the new age categories can be found below.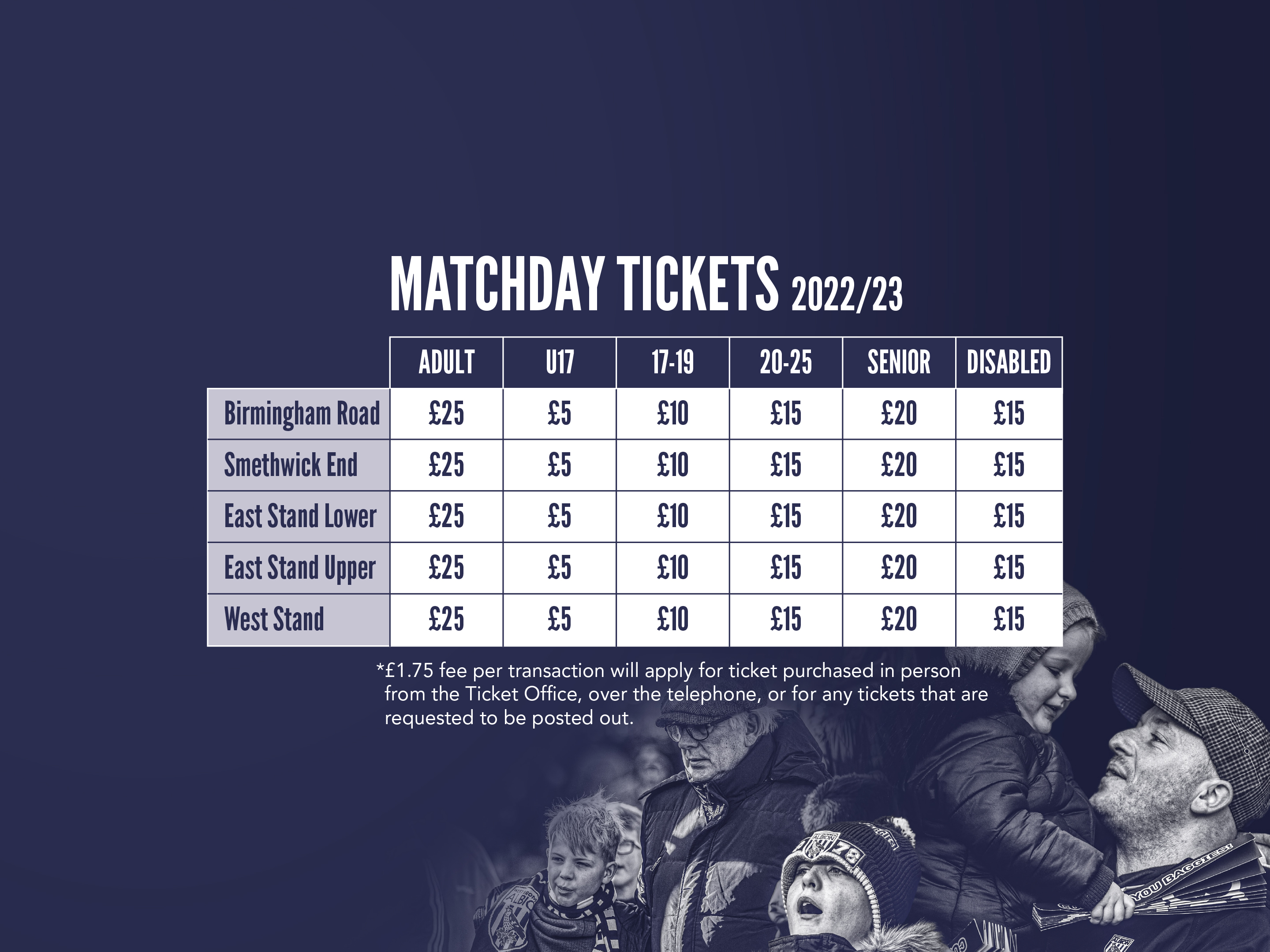 Tickets for the first home game of the season will go on sale online at tickets.wba.co.uk to 2022/23 season ticket holders and members at 10am on Wednesday, July 13 and will be on general sale from Monday, July 25.
Fans purchasing online at tickets.wba.co.uk and opting for an e-ticket will not pay any additional fees, while supporters who opt to purchase match tickets in-person or choose to collect from the club's ticket office will be charged a £1.75 transaction fee.
A 2022/23 season ticket remains the most economical way to enjoy games at The Hawthorns, with adult prices starting at £329, which equates to just £14.30 per fixture, while under-17s "Kids for a Quid" season tickets are available for just £23.
Season tickets are on sale now and can be purchased online, here.
Supporters who are unable to commit to a season ticket can still enjoy ticket priority for home and away matches, access to WBA TV+, an exclusive welcome gift and much, much, more by becoming a member. Full membership details will be published shortly.