There's just a couple of days left to secure your Half Season Ticket before they begin at WBA v Preston North End on Thursday 30th December.
Click here to buy a Half Season Ticket online
Half season tickets guarantee your place at the final 12 home league games of the season and you'll have priority to purchase your seat for any additional home matches, as well as to renew for the 2022/23 season.
Prices start from £30 for an Under 11, £65 for an Under 18 and £205 for an adult.
A family of 2 adults and 2 under 11s can enjoy over 1,080 minutes of football for less than £500!
See below for a full price table.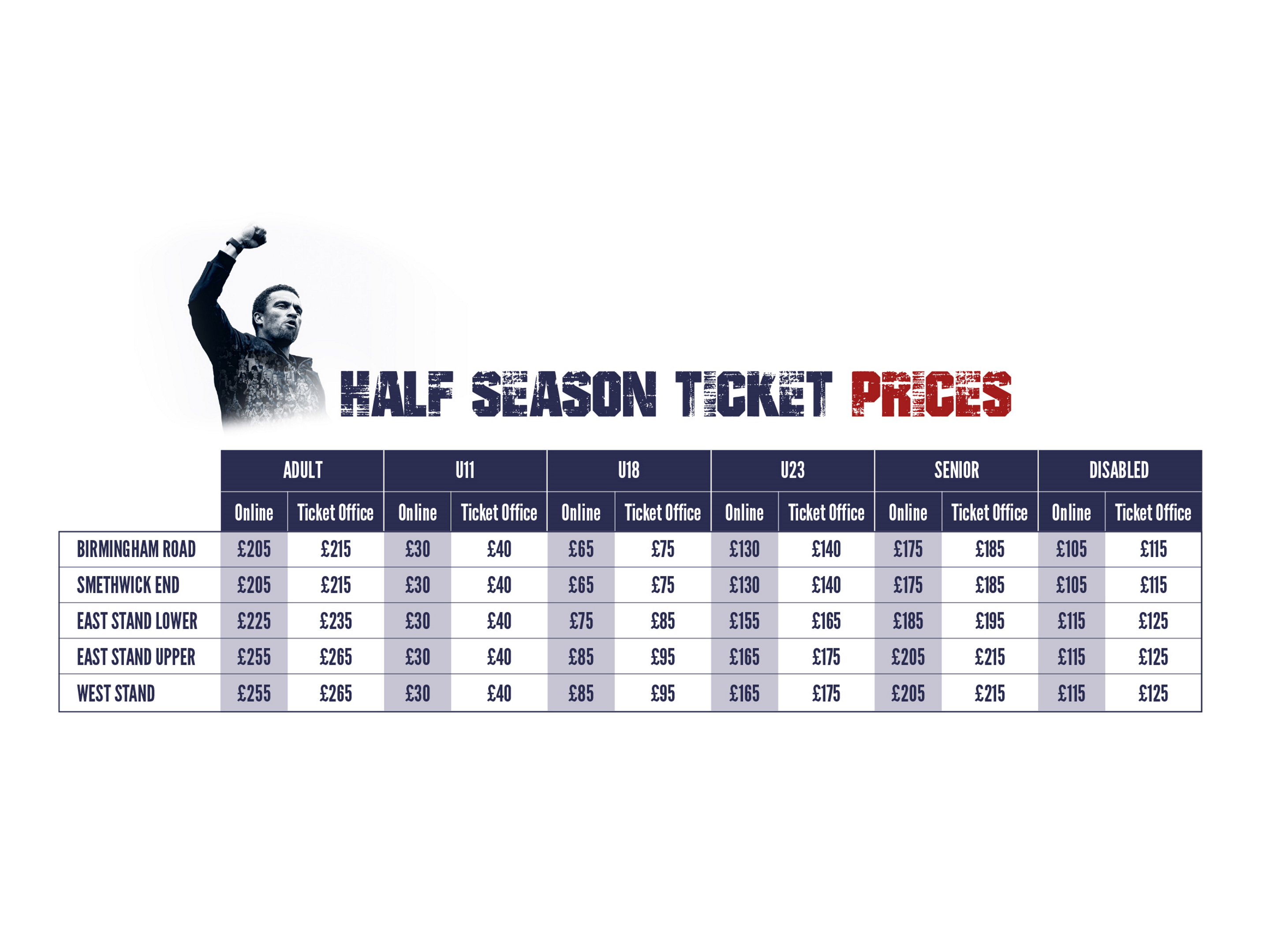 Half season ticket holders enjoy all of the same benefits as a full season ticket including:
Priority windows to purchase match tickets

Access to exclusive WBA TV+ content at no extra cost

Receive a £5 Albion Reward Cash credit*

Earn 10% Reward Cash on retail purchases and 5% on home match tickets and away travel

Live streams of home PL2 matches or FREE admission when played at The Hawthorns

Priority to purchase your seat for home Cup matches or to renew as a season ticket holder for the 2022/23 season
*Available to season ticket holders aged 18 or over
You can purchase up until kick off at 8pm on Thursday 30th December. The easiest and cheapest way to buy online is at tickets.wba.co.uk or you can call or visit the Ticket Office on 0121 227 2227, click here to see our opening hours.
To buy online you'll need a My Albion account, click here for more information.