Ethan Ingram says Albion's PL2 side will continue to follow the "clear structure" which has paid dividends throughout the season when they play Wolves at the New Bucks Head on Monday night (ko 6pm).
After suffering defeat against Southampton at the beginning of February, Richard Beale's Under-23s have shown their powers of recovery by winning each of their last three matches in all competitions.
England youth international Ingram has played a pivotal role in the Baggies' Premier League 2 Division Two campaign thus far, with the youngsters sitting in third place going into Monday's derby clash.
And the 18-year-old says Albion's young prospects are determined to overcome their Black Country rivals, after coming away with just a point from their last meeting with Wanderers earlier in the campaign.
Ingram said: "Most of us learned a lot from our last game against QPR.
"Whether it was physical, powerful strikers, to a different kind of pitch or more fans watching on, it was a big learning curve for us.
"We're on a bit of streak at the moment and momentum is high among the group, as it has been throughout the season. We've had a really good year and we got a draw the last time we played Wolves, so we want to get the win this time.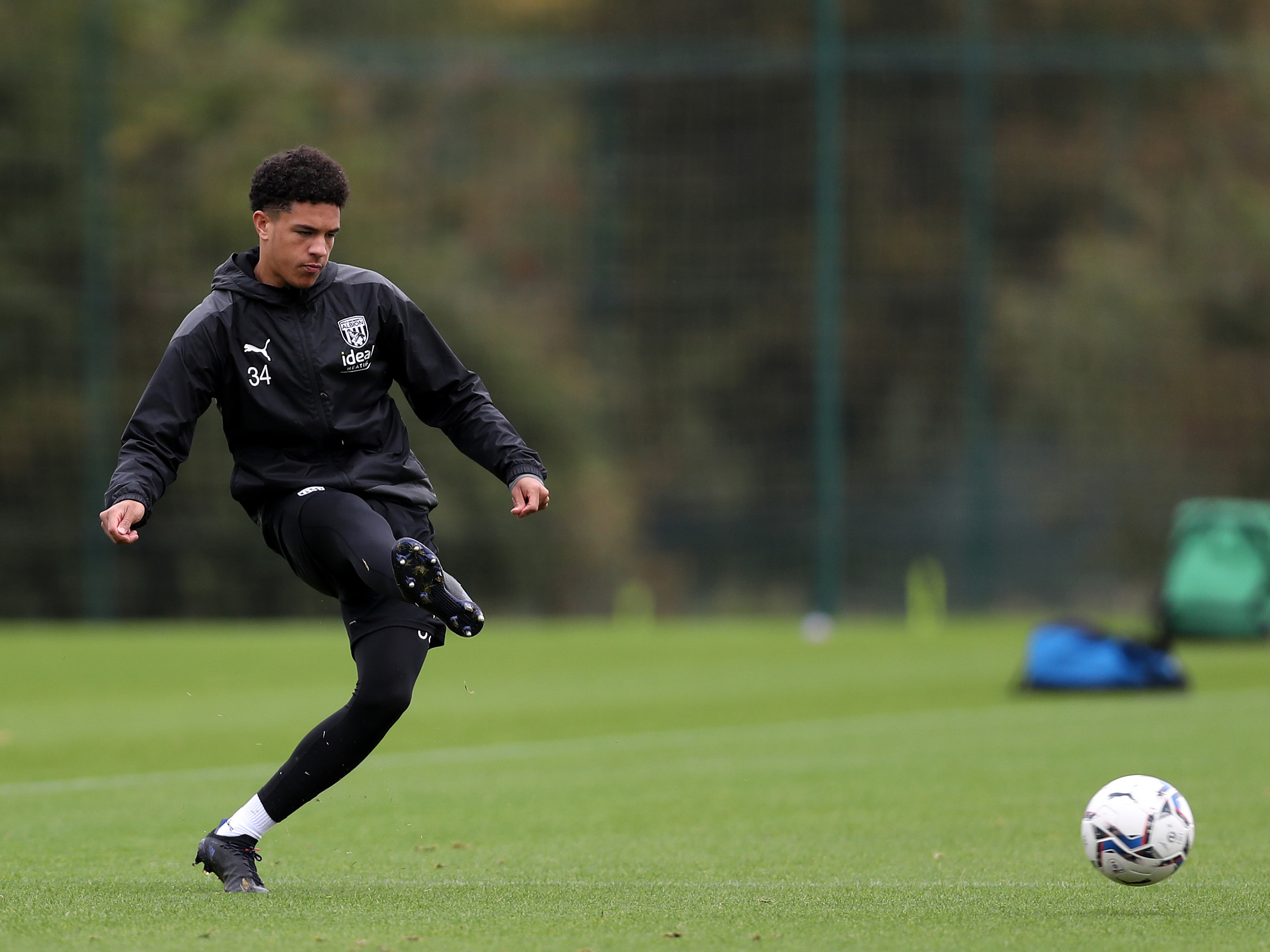 "We were still learning as a team when we played them earlier in the season. We had players in the team who weren't usually with us and some of the boys were still learning the style at that stage, but we have the home advantage this time.
"Telford has become a second home to us and every time I play there I feel comfortable, know the pitch and there's always high confidence going into our games there. Even with the fans, you can hear them when we're playing there and they're always pushing us on and it's becoming a common occurrence which has benefitted us.
"Having a structure has helped us a lot this year. Bealey has given us a very simple but clear structure that we all follow and he's taught us different ways to win, fight and show good game management.
"Some of the players in the group have gone up to the first team, and that's almost egged everyone else in the group on. We've seen opportunities are there and we're working our hardest to try and get one for ourselves.
"A few of us have been in and around the first team all year so we're used to competing with high-quality players. We always back ourselves in every situation and we're always wary of who we're up against, but if you don't have that confidence you won't be able to back that up with the performance required.
"But we do have that confidence as a team and as individuals, and we'll be looking to show that on Monday."
How to follow the game
Tickets will be available for Albion's PL2 derby clash with Wolves at the New Bucks Head on Monday evening.
Season ticket holders can watch the match for free, while the prices stand at £5 for adults, and just £1 for juniors on the night.
Alternatively, season ticket holders and members can also enjoy a live stream of the match. Click here and log in with your My Albion account linked to your season ticket or membership.
The stream will begin 10 minutes before kick-off (5.50pm).
If you haven't yet set up your account click here for instructions.
If you have any issues logging in please contact myalbion@wbafc.co.uk