West Bromwich Albion is delighted to confirm Principal Partner Ideal Heating will proudly adorn the front of the club's shirts for a further three years. 
The UK's largest heating firm became Baggies sponsors in 2018 and the new deal, which runs to the conclusion of the 2023/24 season, will see the partnership extend to a sixth campaign – making it one of the longest commercial relationships in the club's history.  
Ideal Heating (formally Ideal Boilers) first agreed a deal with Albion at the start of the 2018/19 season, with the sponsorship taking social media by storm when the now-world-famous "Boilerman" – arguably the most iconic mascot of all time - was unveiled at The Hawthorns. 
The three-year partnership has gone from strength to strength, with Ideal Heating providing hundreds of tickets to local organisations, as well as merchandise competitions for Baggies fans, and many other successful, supporter-led initiatives.
Ideal Heating has been at the forefront of designing and manufacturing heating technology here in the UK for more than a century. It's known and loved by homeowners, business owners and installers alike for its industry-leading product range and its creative marketing and sponsorship activity.
Formerly known as Ideal Boilers, the rebrand to Ideal Heating in 2020 was designed to better reflect Ideal's wide range of heating products and solutions. Alongside the rebrand, and as part of its commitment to a low carbon future in the UK, the business launched a specialist environmental division – hence the new green dot on the i for Ideal.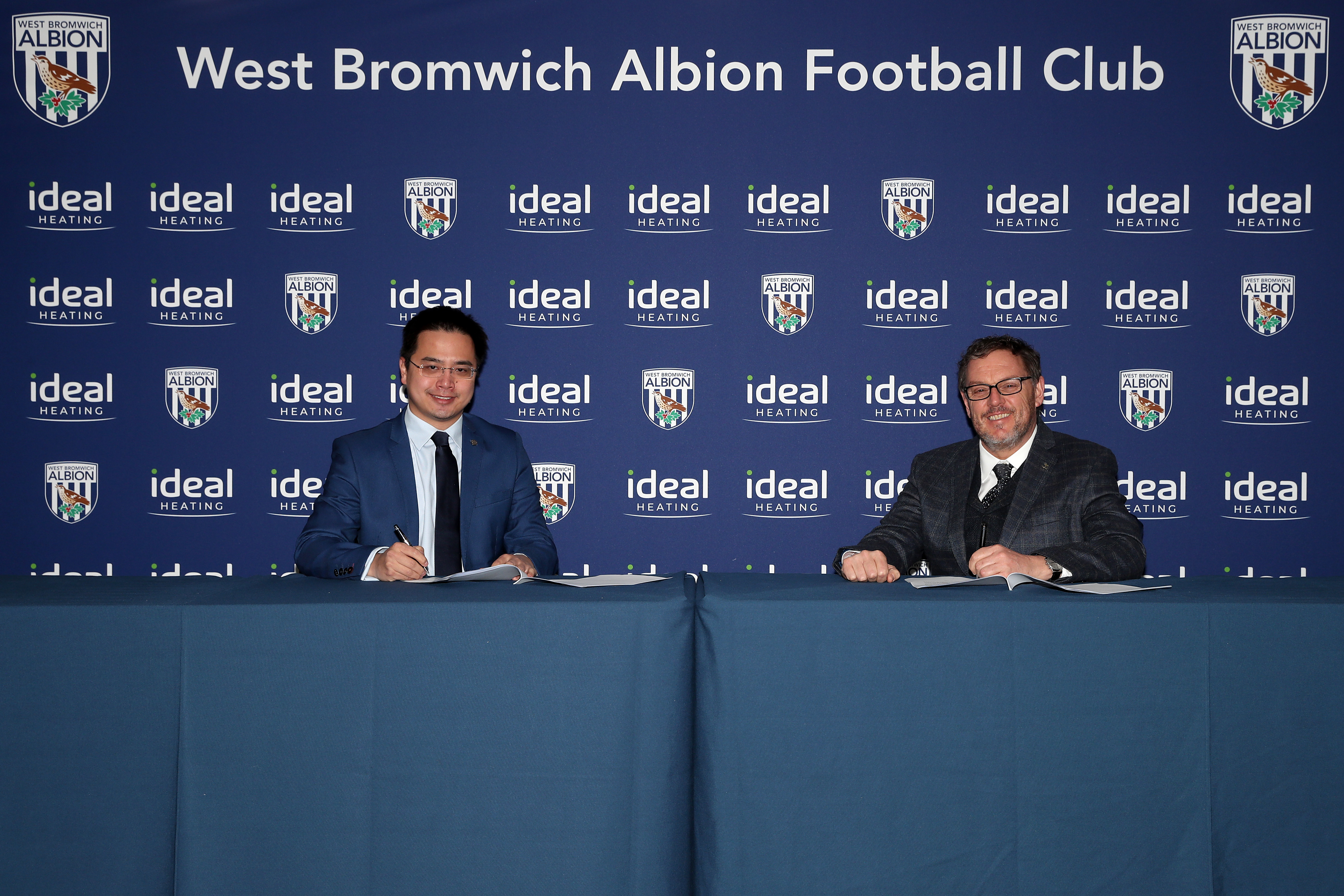 Simon King, Albion's Chief Commercial Officer, is delighted to have extended the agreement, having worked closely with the club's Principal Partner since 2018. 
He said: "Ideal Heating are a brand that continues to grow rapidly and are at the forefront of innovation within their sector. They are a true partner in every sense of the word and it has been quite a journey with them so far, both on and off the pitch.
"I'm looking forward to seeing our long-standing relationship with Ideal Heating continue to flourish and we will strive to build on the fantastic results our partnership has already delivered."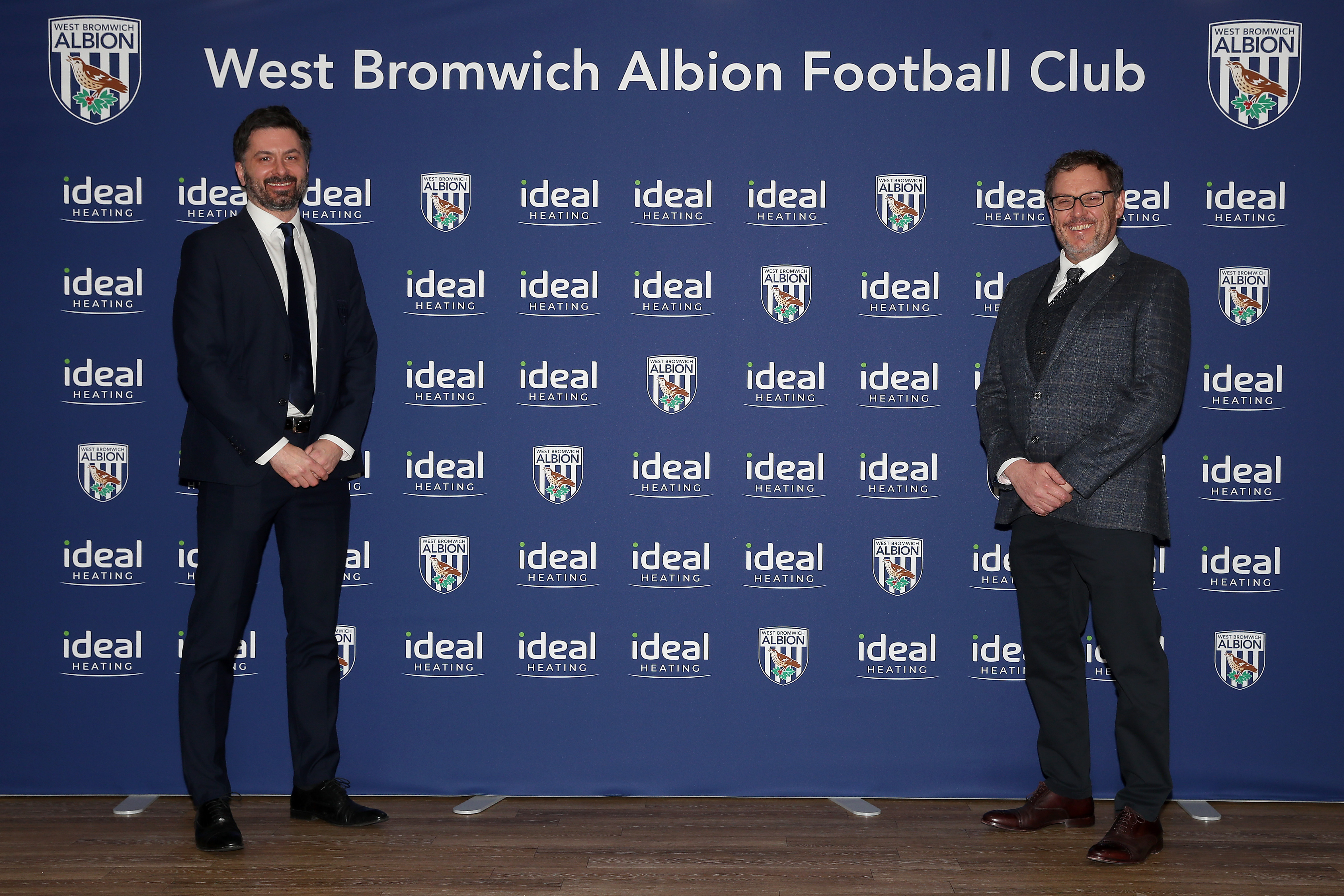 Chief Executive of Ideal Heating, Shaun Edwards, added: "We take our role as Principal Sponsor very seriously, but we also like to have a good time – which is why we get on so well with West Brom and its fans. Our legendary Boilerman character was born at The Hawthorns three years ago, and is now centre stage in all of our TV ads and installer materials.
"As well as being a part of the team's success over the past few seasons, we've loved getting to know local people, and will continue to focus on our charity and community work throughout this next term. We're incredibly excited to be back for another three years, and look forward to building on everything we've already achieved with the club." 
Ideal Heating's new logo is already in place at The Hawthorns and will feature on club shirts for the 2021/22 season.
Albion Fans are reminded to follow Ideal Heating accounts across social media channels via @IdealBoilers to be in with a chance of winning unique prizes in the future.