Albion Women have signed defender, Hannah Baines from Derby County Women.
The 25-year-old rejoins the Baggies just 10 months on from departing for the East Midlands, and will provide a strong addition for Louis Sowe's defensive department.
The central defender made 26 appearances for the Baggies before moving to Derby, scoring 11 times and being an integral part of the double-winning side in the 2018/19 season.
And on her return to Albion, Hannah says she can't wait to get started again.
"I'm so excited to be back playing for Albion again," she said.
"Winning the double two seasons ago was a fantastic achievement with the squad and since then the Club has gone from strength to strength, so when Louis asked me to come back, I had no hesitation in saying yes.
"I'm hoping I can help the team push on and progress from last year, it's a really exciting time for everyone at the Club," Hannah said.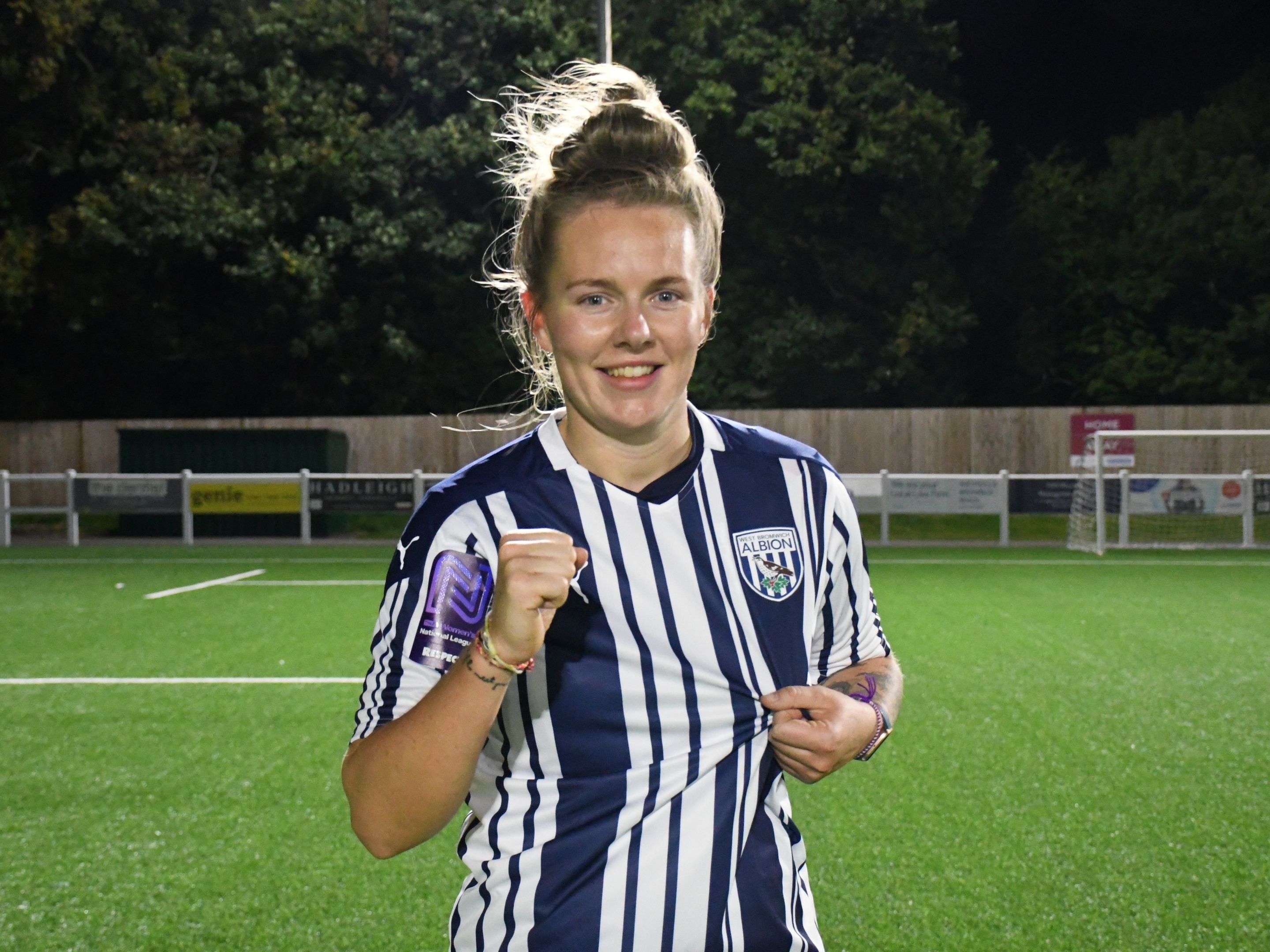 Having Hannah back at the Club is something that delights Head Coach, Louis Sowe.
"Bringing back Hannah is massive, for me she is one of the best defenders in the league," Sowe said.
"When she left we definitely noticed as a group what she added, so I don't think we can forget that.
"She adds a lot of quality to the back line and I'm absolutely delighted to have her back at the Club," he said.
Hannah could be a part of the first Albion Women squad of the season when they take on Nottingham Forest Women this Sunday, September 20 in a 2pm kick off.