Peter Gilbert has revealed his "excitement" for the latest group of players progressing in the Under-18s this season in the most recent academy Q&A feature.
Albion's academy stars have faced a testing year in their development, but 18s boss Gilbert believes they have only benefited from embracing a different kind of challenge. 
And after reaching the fourth round of the FA Youth Cup last Wednesday thanks to a 4-0 win over Basford United, Gilbert hopes his side can make further strides before the end of the season as he assesses a campaign like no other for the young Baggies. 
Q: The ethos in the Albion academy prioritises development in matches, with winning them seen as a bonus. Is that the same outlook you have?
PG: That's most certainly the case and it's all about the development and the journey. I would rather the lads be on the journey and see improvements because the development has been there, but there's still areas we'll continue to work on. They have made a lot of progress and hopefully that will show at the end of the season and we're happy with the journey that this group of players have been on so far at the club.
It's been a challenge with lockdown and there was a lot of game time missed. The second years were due to play a lot of football last season when they were first years. However, they missed out on that and it was a period when they would've gained invaluable experience playing in the 18s. So it was definitely difficult, and a setback for their development because they'd have come into this season way ahead of where they were had they got that exposure. That was the plan we had, but it's been difficult this season with a lot of changes to the program, timetables and locations. So the lads have had a lot to deal with this year, but credit to them because they've been excellent throughout the season and they've got their rewards for it. The journey and the varied experiences the players have learned from show we're competing well not just as a group, but as individuals too and seeing that is an important part of their progress. It shows they're competing against the biggest academies with some fantastic resources. They've developed fantastic skillsets and we hope we can help them consolidate and add to them during the next part of their journey.
Q: Confidence is a vital factor in the progression of a young footballer. But have restrictions, as well as changes to timings, locations and game days affected that a lot?
PG: Certainly at the start of the season when everything was changing. The lads were unsure of where their game was and where they were on their journey and it just took a few months for them to find their feet and gain a bit of stability and consistency back into their lives. But when they did find those things, it reflected on their footballing path. It was no coincidence once they found the answers to the questions they were wondering, their football started to take care of itself but the uncertainty did make that difficult at times. It's something you have to be aware of as a coach because players come from different backgrounds and you've got to understand where they come from and see the bigger picture.
Players and coaches have their frustrations, but we've seen huge strides made by a number of players in the last few months and we've still got a few of months of football remaining, so there's still time for them to get even better. You're playing against very competitive academies and we changed division this season because we usually compete in the northern section out of the Category One academies and we've now moved into the southern section. So there's been a change in teams and familiarity within the league we're in, but we've had to adjust to playing against teams who we haven't faced at this level in a long time.
Q: The number of players stepping up to the PL2 side must be really pleasing for you to see?
PG: It is and my role is to make sure they're ready for the Under-23s. There's been multiple players go into the 23s not just because of numbers, but because of the quality of work and performances they are producing in the Under-18s. I'm happy with where a lot of the boys are at, particularly the second year scholars because that's the next step for them. Hopefully those players will be leaving us soon, if they haven't already, to move on and get that experience at 23s and not only go in, but stay in that mix. I believe they can do that and they've performed admirably this season. We'll see how the next couple of months present themselves and although there's always room for improvement and given what's unfolded over the last few months, there's a lot of positives to take. It's all credit to the players during what's been a challenging period of a 16/17/18 year-old's life. They're living their dream so all credit to how they've dealt with it.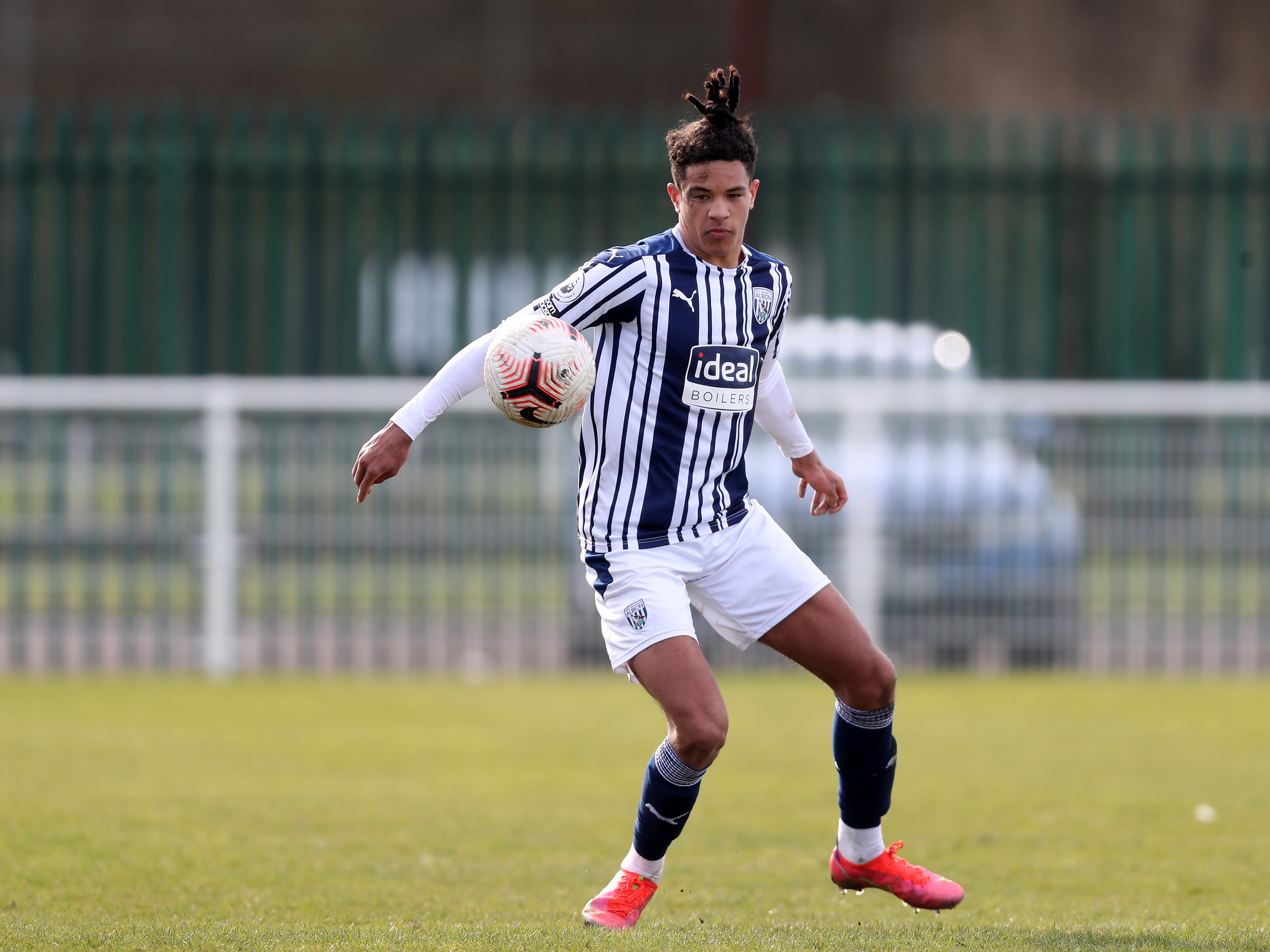 Q: It must give the boys in the 18s a boost seeing so many of their team-mates make that step up to the PL2 side?
PG: I think so and those players always look to see where other people are and there's also an element of realism and understanding that everyone's on a different path. Whether that be playing in different positions or age groups; but it's about recognising where you are, who's ahead of you, how can you get there and what your performances in games and training are like. Then by putting that altogether, you give yourself a realistic guide of where you're at. It's always great to see people get opportunities because that's what this is all about. Players need to focus on the short term because it's about setting smaller targets to get to your end goal.
Q: But is it important in your role to provide realism as part of the coaching, even in the U18s?
PG: All coaches have different values and prioritise different things but from my perspective it's about having a balance. Players need to know where they are in terms of their development, but how you tell them and how often you tell them depends on the skill of the coach. There has to be an element of realism to what they're doing and they need to know that. It's not 'you're flying or you're not doing so well', it's always somewhere in the middle. So you have to keep it level and be positive when your players are doing well and when things aren't going so well, you also need to let them know. You have to explain to them why they are getting constructive criticism and that it's for the best. Your understanding of the situation and how best to put that across to young players is absolutely critical because some can handle criticism better than others, especially given the age they are now. A healthy balance is good for development and deep down they want to know that too. We do constant reviews with the players and are always giving them feedback so they know how they're doing.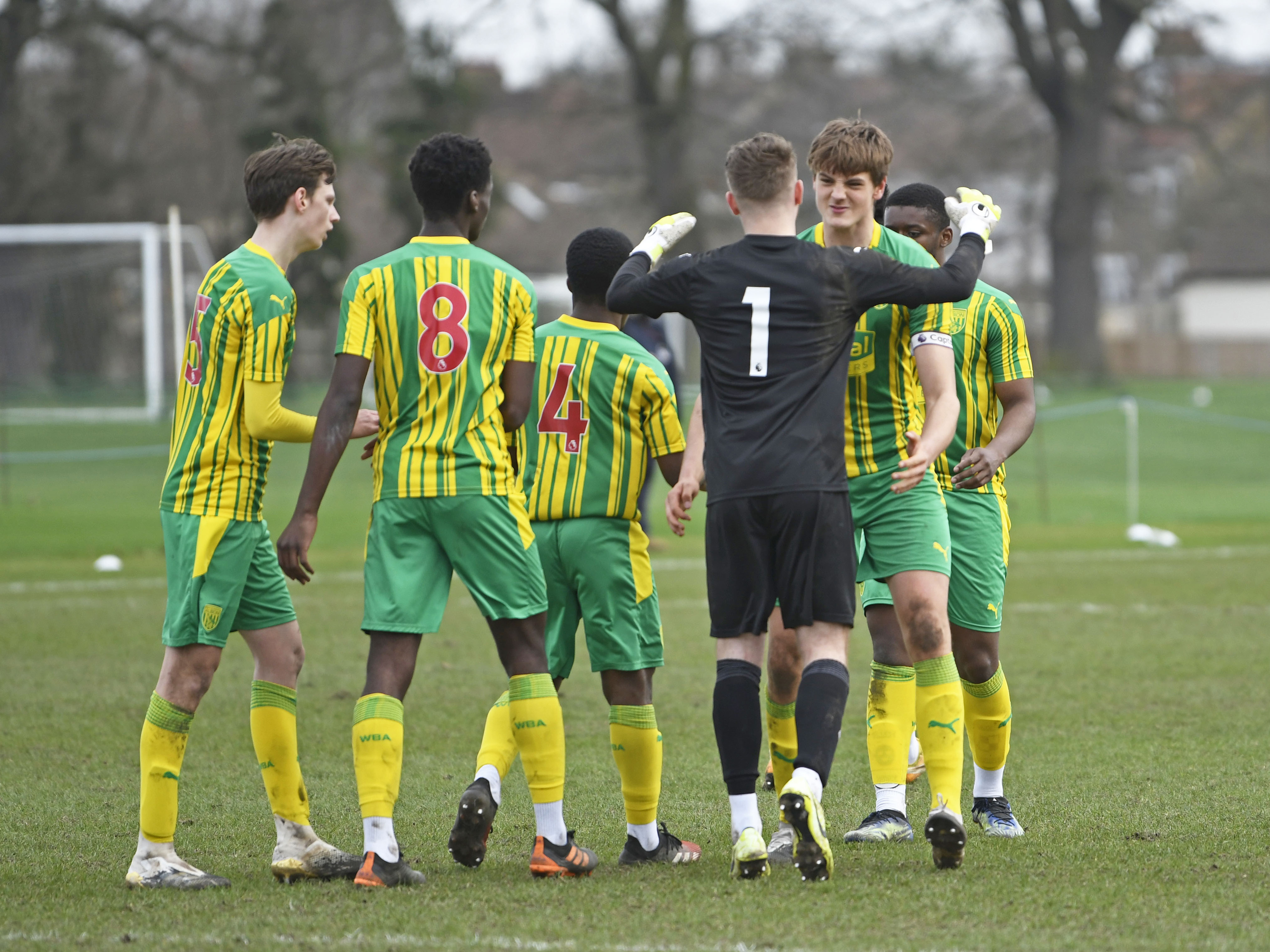 Q: When looking at aspects for improvement, does it help reminding them that the prospect of earning a pro contract could depend on that particular aspect of progress in their game?
PG: Without a shadow of a doubt, yes. When I deliver sessions I make them as realistic as possible so players practise their positions and get a lot of work within that. I have to prepare players not just for the 23s, but for the first team because if an opportunity comes up and a manager wants to see an 11v11 and he wants to use the youth team to work on something, that might be the one opportunity our players get for the first-team manager to see them. So they have to be able to perform because often careers are made or broke on first impressions. On the off chance, they may see something in a young player and that could be the difference. Are we helping their development? Yes. Are we preparing them for the 23s? Yes. But we're preparing them for that end goal in terms of looking where they want to get to. Some scholars have already had this opportunity to train with the first team which is fantastic.
Q: You began your coaching career at Albion working wit the Under-15s and 16s. How have you found it?
PG: I started in the younger age groups with the Under-15 and 16s for 18 months. Then I had over a year assisting Jamie Smith, then I had another year assisting Mike Scott and now I'm in my second season leading the 18s. So I've been here four-and-a-half years now.
My coaching career started here too. I retired from playing at 31 and took a bit of time out and came into West Brom and started my coaching journey. I started at U15/16s which was a group with players like Rayhaan Tulloch and Finn Azaz, who've now started their journeys going out on loan. It was a fantastic journey from U15 to 18s which ended with a proud achievement getting to the semi-finals of the FA Youth Cup. It was a great learning experience to be a part of that team on the journey we went on and not just from a coaching perspective, but a social one as well. Seeing them develop psychologically as a group and create memories together was a great moment.
I really enjoy what I do and get a lot of satisfaction seeing others do well - probably more so than when I did it myself as a player. I've experienced it and I want to see others do it now and that's what drives me.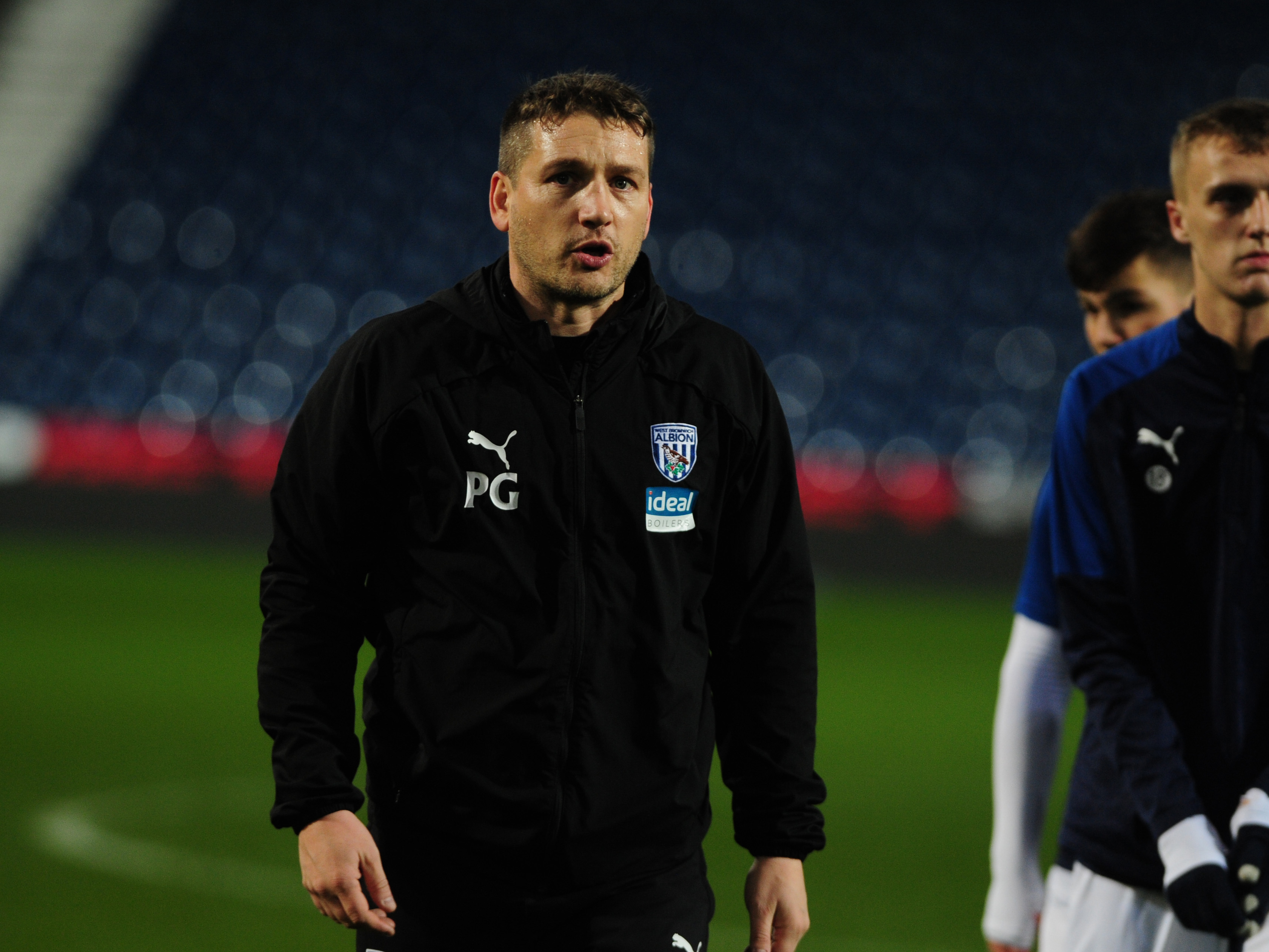 Q: Was coaching something you'd always thought about while you were playing?
PG: Not really. I had an injury at the end of my career and was mentally prepared to finish, but the time I did have gave me the opportunity to reflect and make my mind up as to where I wanted to go and I saw a new path for myself.
It was something completely new and I'm still in the early stages of my journey. But I've enjoyed it and I've had elements of success, but challenges too which I've tried to reflect and learn from.
Q: And how beneficial is using experiences from your playing career to help the boys in the 18s now?
PG: I'm constantly giving messages from my background. They may be experiences I share with the players, or it might just be things I think about and then communicate to the players but they don't know where it's come from. But for me, it provides a source of information to think back and reflect on and I also use things I've learned from coaches since I started working at the Baggies. You take a bit from everywhere but eventually, you find your own style and it's about adding to it where you can. Players at this level are starting to think about a career in the game and if they've seen through me as a coach that I've been there and experienced it, then that helps the boys buy into it and think I can help them achieve that as well.