Carlos Corberán was happy to see his side claim three important points on Tuesday night against Wigan.
The Baggies recorded a narrow 1-0 triumph over the Latics at The Hawthorns thanks to Daryl Dike's third goal in two games in B71.
Albion attempted to add a second and hit the post and crossbar after the break, but were ultimately unable to make the scoreline more comfortable.
Wigan had one opportunity to equalise right at the death, however goalkeeper Josh Griffiths made a smart save to deny substitute Tom Pearce and help Corberán's men to a ninth home win in ten in all competitions.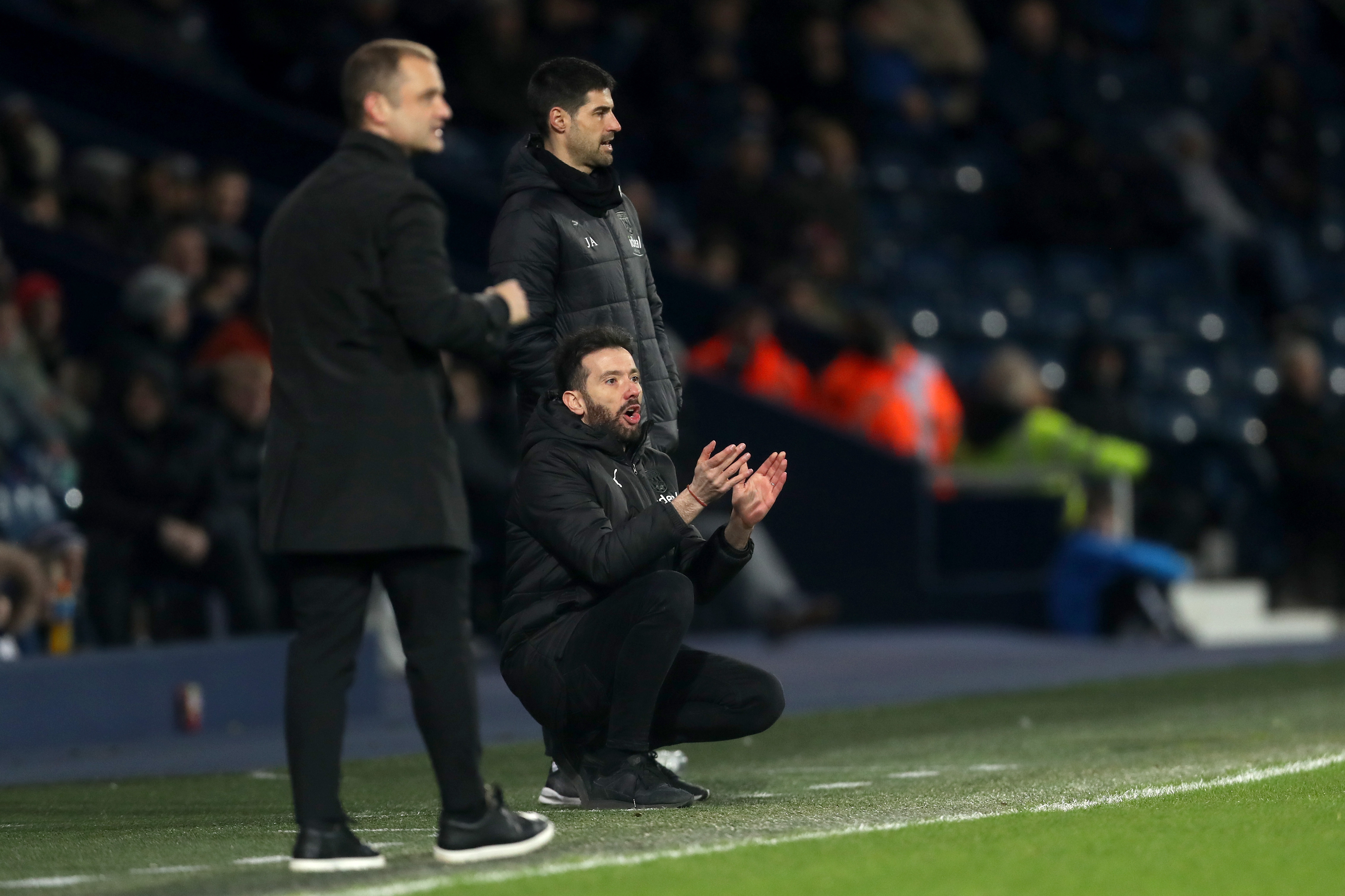 Corberán said: "If you analyse the result we have achieved the three points that we wanted to achieve, despite the fact it wasn't a brilliant game.
"We created enough opportunities to unbalance the game more, but when you cannot score the goals you have to keep on competing. 
"It's true that in the second half the fatigue was having more of an impact on our players than we would have wanted it to, but we know we're in the middle of a period which is going to be challenging for us from a physical point of view.
"In all the games we play we always want to score a second goal when we have a 1-0 lead. We created some good chances which would've allowed us to be a bit more comfortable. 
"We just couldn't find it and then Wigan were trying to force us back at the same time and were delivering more long balls up to their forwards.
"Josh Griffiths' save at the end for us was really key and allowed us to achieve the result.
"The way we set up is to try to never allow the other team to dominate us and dominate possession and chances.
"Sometimes we can do that and sometimes we can't. We have to learn from the moments when we can't. The fatigue will be pressing on the players and they have to be strong mentally to deal with this.
"It was so important for us to get a good result after losing at Hull having played well on Friday night. 
"The momentum at home is very positive because we have won a lot of games in-a-row now. 
"For me, it's important to keep our emotional stability and be strong mentally. We can't be affected by previous results and we have to be mentally strong to perform well under circumstances that challenge us.
"It's a big win for us and we need another one on Saturday here now."