Albion Women are delighted to announce the signing of Phoebe Warner from Coventry United.
The 21-year-old midfielder becomes the side's first addition ahead of the 2022/23 season and reunites her with boss Jenny Sugarman, who coached her at Aston Villa.
After making 20 appearances for Villa Warner spent two seasons at Coventry United in the Barclays Women's Championship, also enjoying a loan spell with Nottingham Forest in the FA Women's National League Northern Premier Division – the level the Baggies currently play.
And Albion's Head Coach is thrilled to have her through the door.
Sugarman said: "Phoebe is an excellent young player who has already gained a lot of experience at a really competitive level. Last season was tough for her, being cut short through injury, but she has been working so hard to hit the ground running in pre-season.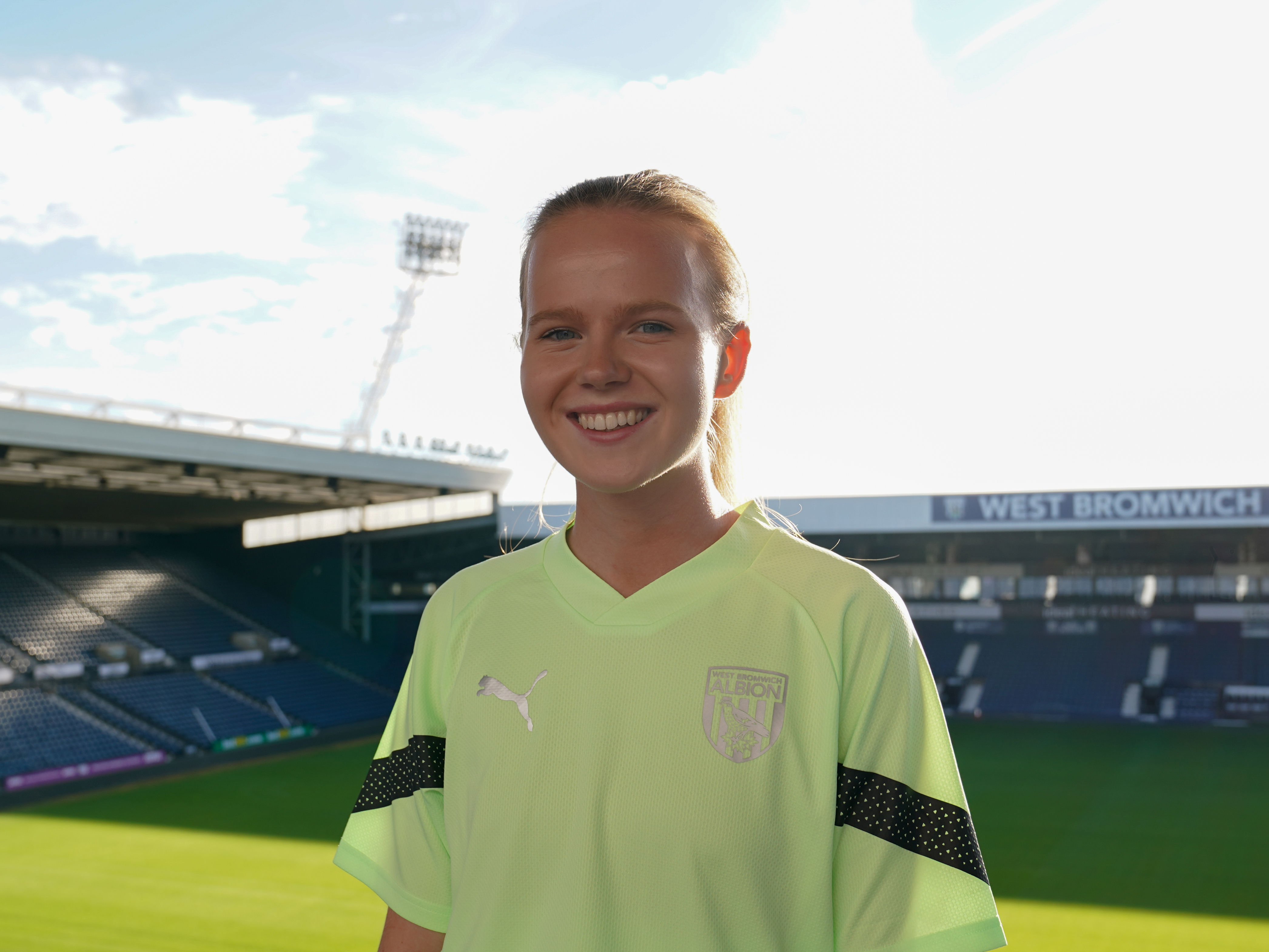 "She is a very technical player who works the ball well in tight areas, she is creative and someone the fans will enjoy watching. It's only been a week, but she is settling in well already and has been a great addition to the group. She's a positive character who just loves playing football and I'm confident our environment will get the best out of her."
Speaking on her arrival, Warner added: "I'm delighted to be here, I think it's a really ambitious club and I can't wait for the season to start."
"I think I'm quite a technical player, I like to be creative and drive forwards. I'm also a really attacking player and I'm looking to bring that here to Albion."
Welcome to the club, Pheobe!