Albion will celebrate their annual Rainbow Laces fixture when Slaven Bilić's Baggies host Crystal Palace on Sunday (ko 12pm) - and here is all you need to know about the day.
Stonewall's Rainbow Laces campaign raises awareness of LGBTQ+ equality and the club have lined up a series of initiatives to embrace the diversity of its fan base at The Hawthorns.
Albion's first-team players will complete their pre-match warm-up in t-shirts profiling the club's official LGBTQ+ supporters group, Proud Baggies, while the Baggies captain on the day will also wear a rainbow armband. There will be a Proud Baggies flag in the East Stand, while the club will use their digital channels to add further support.
The club's social media accounts will feature rainbow-coloured profiles images throughout the week and will support an hour of Proud Baggies content on their @WBALGBT Twitter channel. 
A video featuring Proud Baggies members and a first-team player in support of the Rainbow Laces campaign will also be published on the club's social media.
The cover of the Baggies' matchday programme, Albion News, will don a special barcode rainbow effect.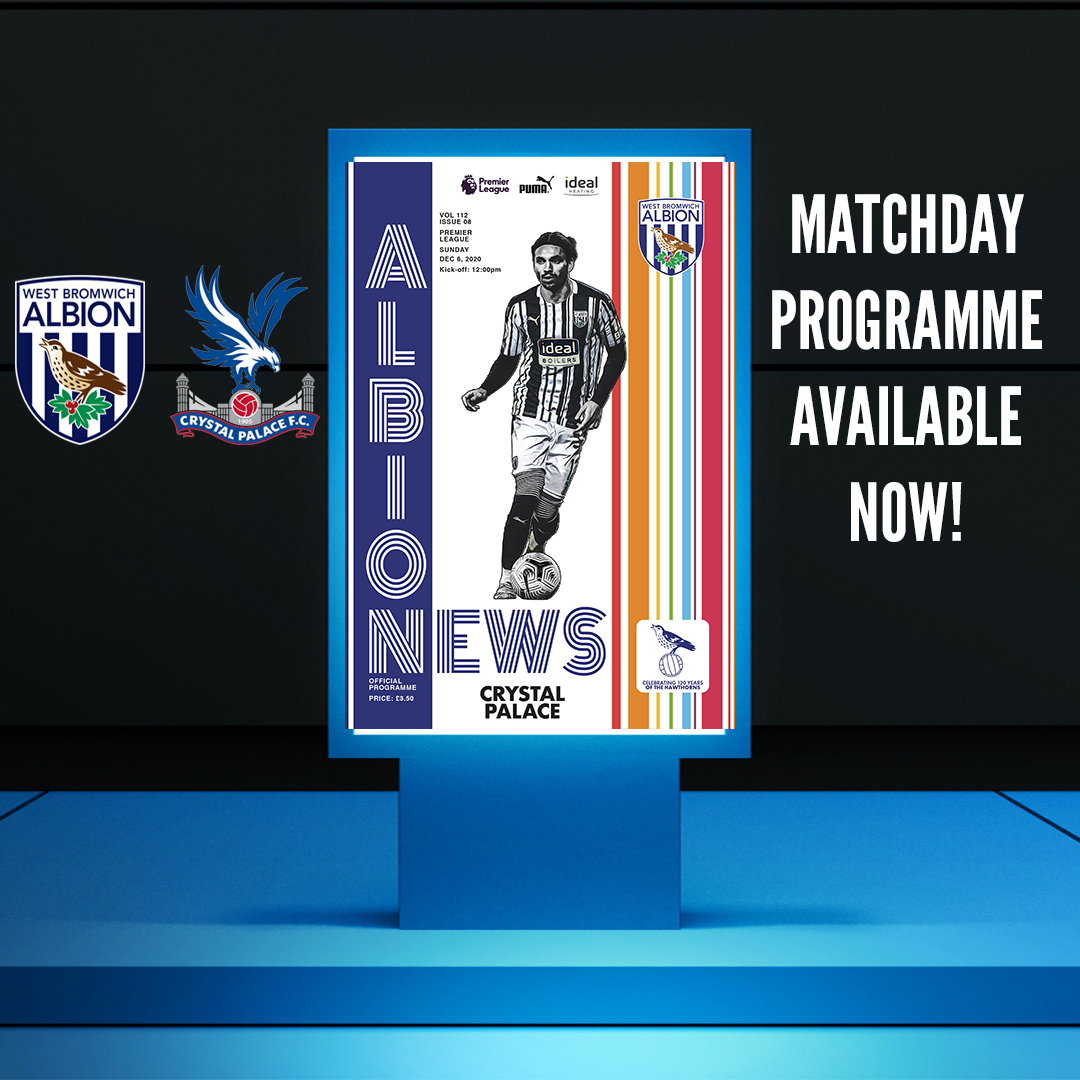 Inside Albion News, Proud Baggies feature with a double-page spread in which they discuss how fans can support LGBTQ+ inclusion at football games.
Proud Baggies officially launched in September 2017 with the aim of bringing football and the LGBTQ+ family together.
To learn more about Proud Baggies' work, watch their two-part documentary on LGBTQ+ inclusion hosted by Richie Anderson, which includes Zoom interviews with members and founders of the LGBTQ+ Supporters' Group, as well as club staff.
The Premier League has reinforced its commitment to promoting equality and diversity by agreeing a new two-year strategic partnership with lesbian, gay, bi and trans (LGBTQ+) charity Stonewall.
All fixtures within the Rainbow Laces period will feature campaign-specific matchday inventory, including substitute boards, ball plinths and handshake boards. Rainbow armbands, laces and pin badges will be available for players and staff, with clubs also taking the opportunity to highlight the work they carry out to celebrate and support their LGBTQ+ communities.