Albion fans were treated to a night of stories, insight and laughter as Andy Johnson, Jonathan Greening and Paul Robinson entertained in support of the Foundation.
The trio spoke about their careers at the Baggies, touching on the Great Escape, the 2007/08 Championship-winning season and various tales from inside the dressing room.
AJ, Jono and Robbo also posed for photos with excited Baggies fans, as well as helping to auction off signed photos of themselves, contributing to the funds raised for the charity on the night.
The evening brought back many memories for the former players, in particular Greening who spoke fondly of the title-winning season.
"It was the best year of my life, to win the league with not only my work colleagues, but some of my best friends as well," said Jono.
"I'm very excited to be back here, it was great having five years here and I'm always happy to support these events," he said.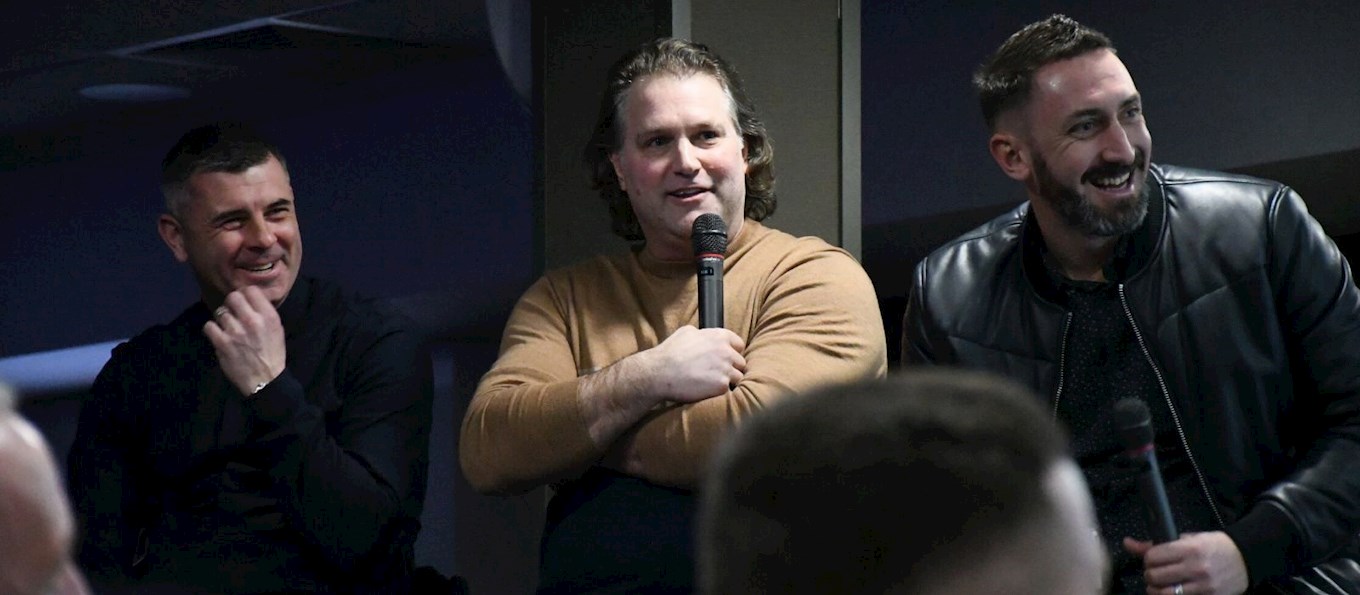 Johnson and Robinson were also pleased to be back as well as supporting the Foundation.
"It's always exciting to come back, I've had some great memories here so it's nice to come back and do these evenings," said Robbo.
"It's great to be a part of it, the Foundation does a fantastic job. It's also nice to see the lads and catch up again," said AJ.
"I love it, it's great to always help out the Foundation and we'll hopefully show our support for it for years to come," Robbo added.
The Foundation would like to thank the players for their support as well as the Albion Former Players' Association for their help in organising the event.