Primary school pupils took were given a taste of Albion's history as 1968 FA Cup-winning captain, Graham Williams, inspired youngsters with tales from his career.
As part of the Foundation's Premier League Primary Stars programme, gifted English writers from Eaton Valley Primary School and King George V Primary School listened to Graham reminisce as well as ask questions before putting together their own reports of the Club's past.
Graham spoke about the day of the final and the feeling of lifting the prestigious FA Cup, his career as a whole and also touching on the differences of football in his era compared to the modern day.
Attending with Graham was John Homer, the Chairman of Albion's Official Supporters' Club, who also spoke to the children about the Club's history, specifically mentioning the 1930/31 season where Albion won promotion and the FA Cup in the same season; still to this day being the only club to achieve the feat.
The aim of the day was for the pupils to challenge themselves with a new form of writing, as well as celebrating their English skills, having been picked specifically for the day by their respective Head teachers.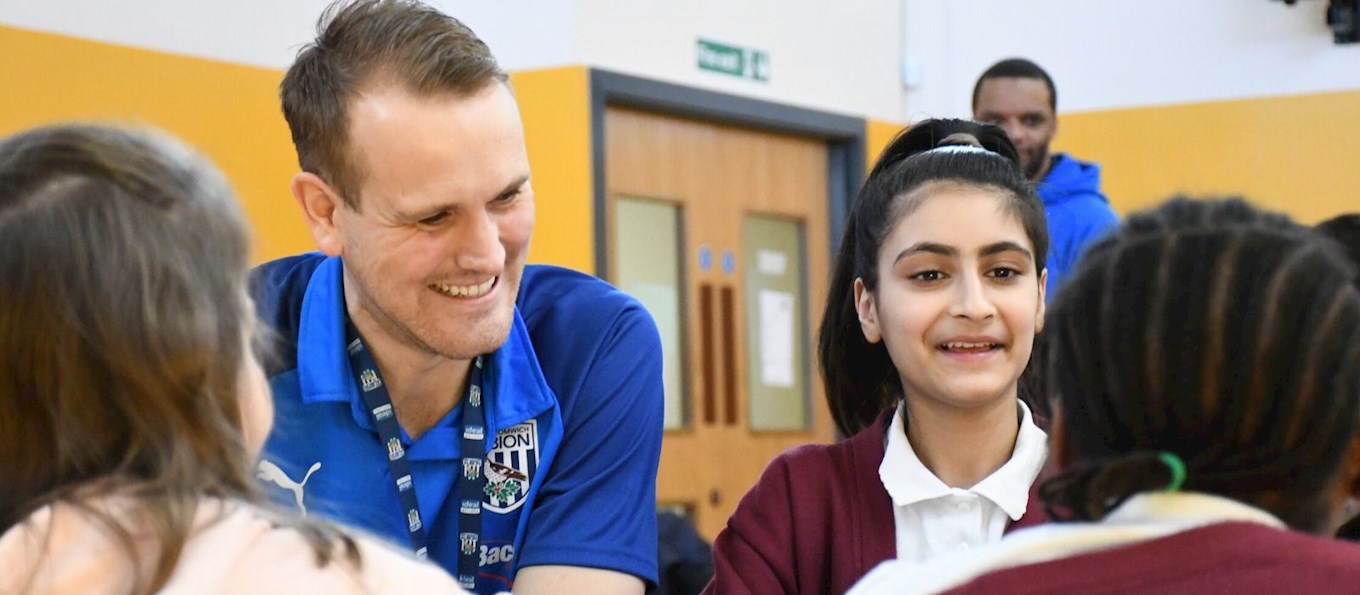 The day was enjoyed by all the children as they had someone to look up to in Graham, but also by the man himself.
"To come and start from fresh and give these children an idea of the old age footballers, to talk to them and see their faces, I've really enjoyed it," Graham said.
"We talk about the FA Cup in 1968 but we were in the final four times in five years! We were always going to finals and I came here because Albion won the cup in 1954.
"The Foundation is new to me so I will try and support it as much as possible because I love West Bromwich Albion," he said.
The day was also a great success from the schools' points of view, especially for Eaton Valley's Deputy Head teacher, Nikki McGeough.
"The children have thoroughly enjoyed the day, it's taken them out of the ordinary and put them in a real-life situation, so I feel that's what has made it a success," said Nikki.
And speaking of the work that the Foundation does, the festival was a welcome addition to the day-to-day work that the charity delivers in schools.
"The experiences that the children and teachers get and the way they are mentored is invaluable," she said.
The two winning teams will be taken on a tour of The Hawthorns to see behind-the-scenes and sample some more Club history.
The Albion Foundation would like to thank Graham and John for generously giving up their time for the event.