Johnny Giles and Willie Johnston shared stories and reminisced about their time at Albion as they and other former players raised money for The Albion Foundation and the Club's Former Players' Association.
The pair were at The Hawthorns for a lunch in their name, hosted by Amros Promotions as part of the Birmingham Business Luncheon Club.
The afternoon saw both Giles and Johnston recall their time at the Club, citing in particular playing alongside Albion legends, Tony 'Bomber' Brown and Ally Robertson, who were both also in attendance.
'Bomber' and 'Ally Rob' were on hand to present the day's special guests with their official West Bromwich Albion caps, as well as other former Albion players; Mick Martin, Len Cantello and Asa Hartford.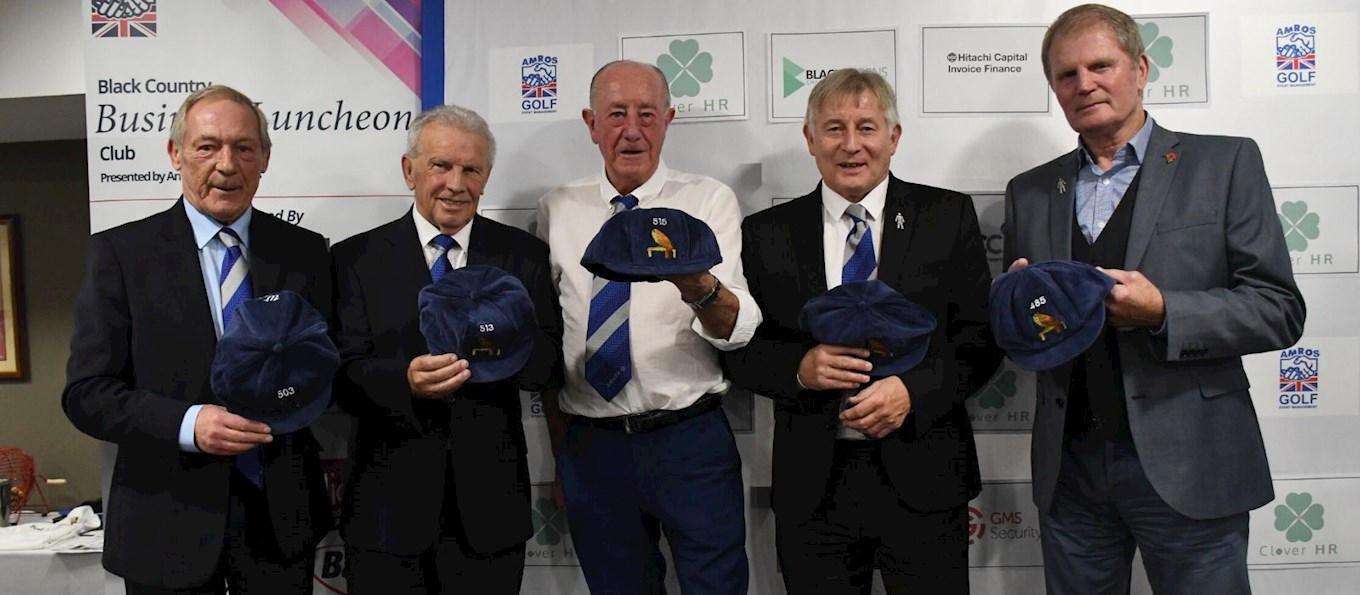 Many keen Baggies fans in the audience were excited to meet their childhood heroes and talk to the players about their experiences of growing up watching them play in the blue and white stripes.
For Giles, meeting up with his old teammates again made the day even more special.
"I have fond memories of West Brom so it's always good to come back here and see the players that I used to play with," said Johnny.
Reliving past memories was also a highlight for Johnston.
"I had the time of my life whilst playing here, and it's been brilliant to see everyone again. I've had a great day," said Willie.
And the pair were delighted to be raising money for the two charities.
"It's a great pleasure to be raising money for two such worthwhile causes," Johnny said.
"The work they do is brilliant, they help so many people and long may it continue," Willie said specifically about the Foundation.
To donate to the Foundation's continued life-changing work within the community, please use the button below.
Director of The Albion Foundation, Rob Lake, was delighted with the afternoon.
"The lunch was a fantastic event and we would like to thank the former players who were great company, along with Neil Bettridge of Amros for organising the day," said Rob.
"We would like to thank those who attended and gave so generously, we were overwhelmed with the amounts donated which we will add to our disability minibus fund," he added.