Albion's longest-serving full-time employee is celebrating 31 years at The Hawthorns in the manner he knows best - preparing The Hawthorns playing surface for another campaign of match action.
Head stadium groundsman Rob Lane first arrived at the club as a teenager in May 1988 to assist with the maintenance of the hallowed turf.
The Baggies were in the old Division Two (Championship), with Andy Gray having finished the campaign as top goalscorer during his single season at the club, the majority of which spent under Ron Atkinson.
Fast forward more than three decades and thousands of pitch cuts later, Rob admits his industry has seen plenty of change down the years as he marks his 31st anniversary.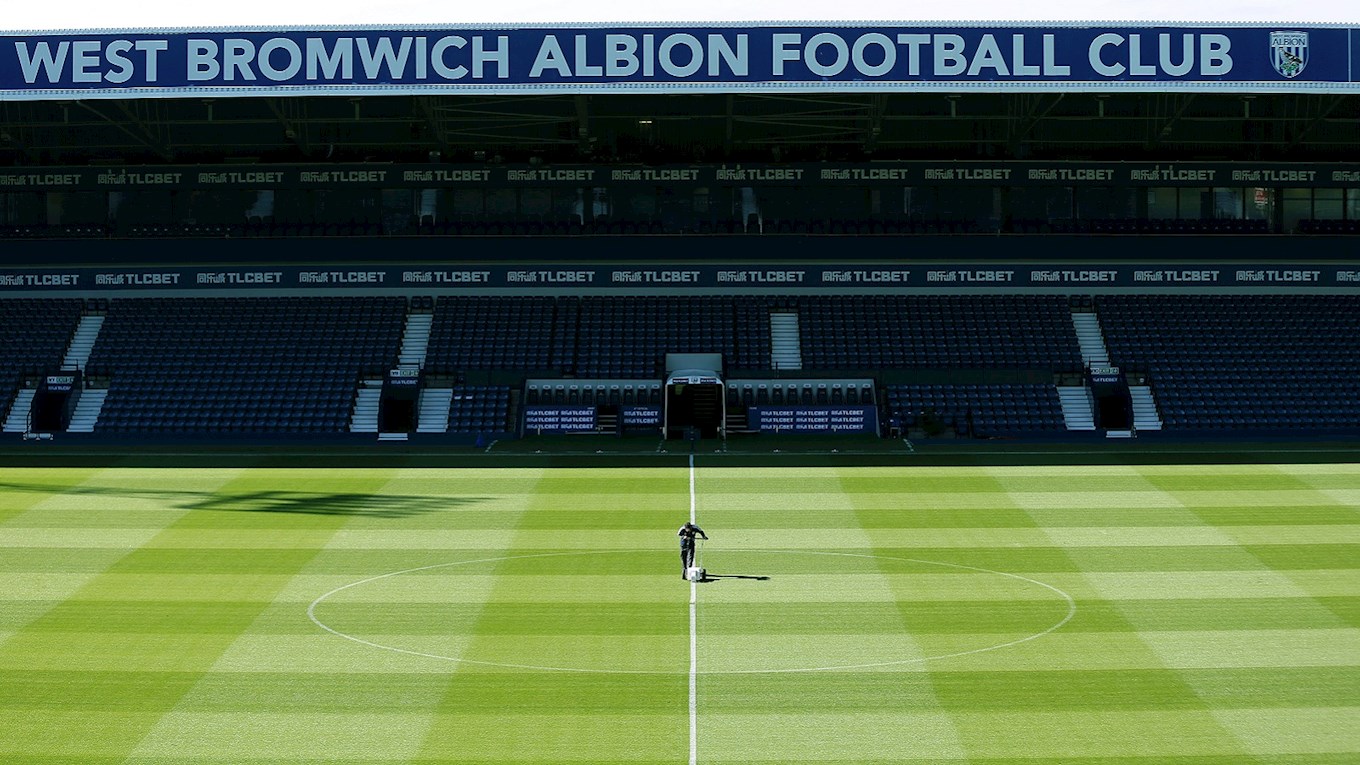 "It feels like I've aged because when I came I was only 15, May 31 1988, and then I had to leave to do my exams at school. I turned 16 shortly afterwards," he said.
"My first day was with (fellow stadium groundsman) Dave (Beard's) dad, Stan, putting top soil on the back of the tractor. It's more mechanicallly done now and it's a bit quicker!
"It was wheelbarrows, shovels and rakes back in 1988..."
Rob continued: "The pitches have just come on so much, Desso pitches now, the amount invested in them is 10-fold.
"They used to be wet and heavy in the winter months and bone hard at the end of the season. We've come on a bit since then, they're bespoke now."
Albion's lucious playing surface has received plenty of plaudits down the years, with the help of Rob, Dave and his team keeping it in top condition.
And Baggies supporters will be keen to know how best to maintain their own precious garden to help recreate that Hawthorns feel. Rob's top tip?
"Don't cut it too short, don't scalp it, leave a bit of grass on it," he said. "If it's long don't cut it too short straight off otherwise you'll lose colour."
Everyone at West Bromwich Albion would like to thank Rob and congratulate him for his outstanding loyal service and excellent work for the club over the last 31 years.