In at number two...
Albion 2 Swansea 0 (Agg. 3-2)
Competition: 1993 Division Two Play-Off semi-final
Date: May 19, 1993
UK prime minister: John Major (Conservatives)
No.1 in the UK singles chart: All That She Wants - Ace of Base
1993 Best Picture Academy Award: Schindlers List
Most popular toy in 1993: Thunderbirds Tracey Island
In the news: Tennis player Monica Seles – at this time World No. 1 in women's tennis – is stabbed during a match in Hamburg.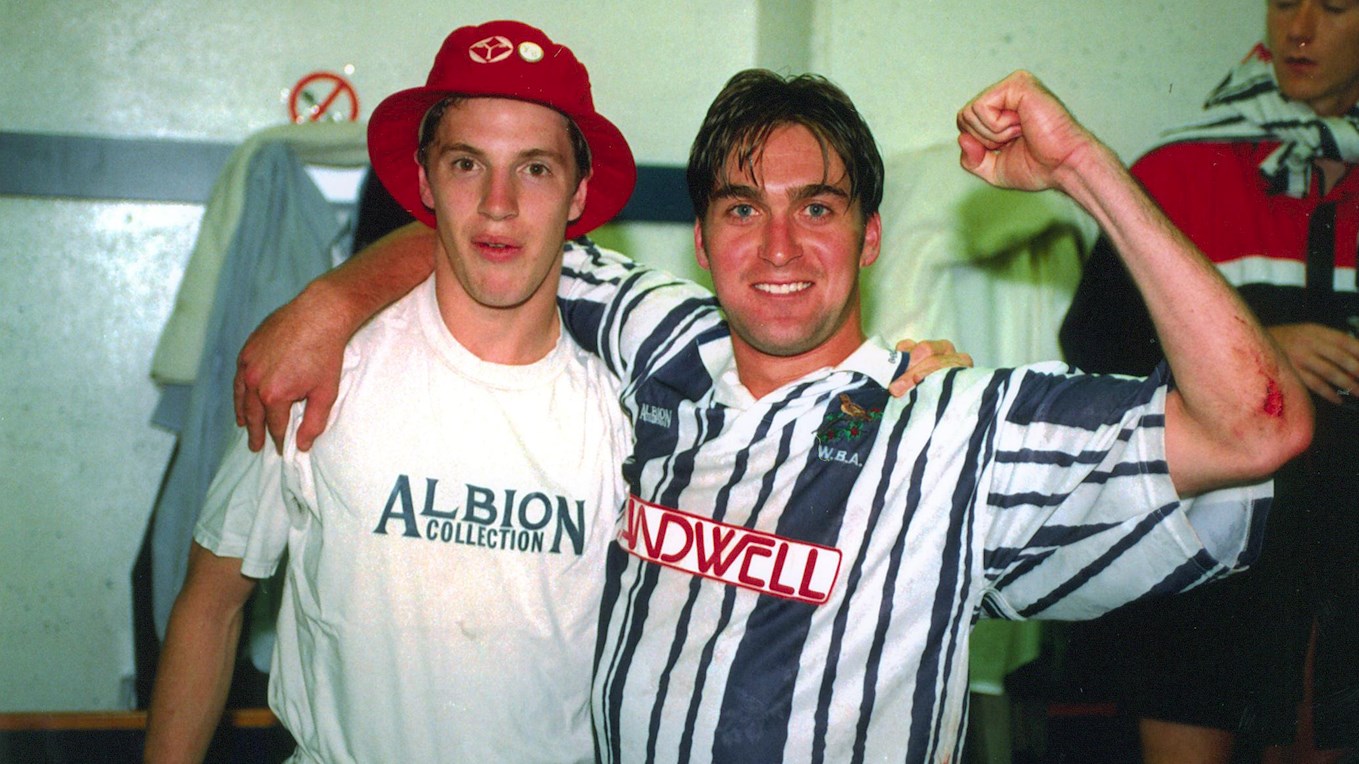 After finishing fourth and five points off the Second Division automatic promotion places, Albion were to play Swansea City in the Play-Off semi-finals.
Following a 2-1 first leg defeat in South Wales the Baggies brought the tie back to a packed Hawthorns knowing they needed to overturn that deficit in order to book a place in the final at Wembley.
Ossie Ardiles' side capitalised on a stunning atmosphere to take the lead through Andy Hunt before then going ahead in the tie for the first time thanks to an Ian Hamilton finish from a tight angle.
Both sides went down to ten men, Micky Mellon receiving his second yellow and former Baggie Colin West given a straight red, but there were no more goals and it was Albion who made it through to set up a winner-takes-all clash against Port Vale.
Goalscorer Hamilton, reminiscing about the game, claimed that the atmosphere "will always stay with me".
"The crowd was unbelievable that night," he said.
"We had lads who you'd say were strong characters that were sick before the game, but when you've got that behind you, you think it can't go wrong.
"To score a goal at any level is great, but that was a special moment because it took us to Wembley. I didn't have a great game at Wembley, but to get us there was special.
"It was one of the best things that ever happened to me on a football pitch."
Goals: Hunt, Hamilton
Manager: Ossie Ardiles
Attendance: 26,045