In at number one...
Albion 4 West Ham United 1 (Agg. 5-3)
Competition: 1966 League Cup final second leg
Date: Wednesday, March 23, 1966
UK prime minister: Harold Wilson (Labour)
No.1 in the UK singles chart: The Sun Ain't Gonna Shine Anymore - The Walker Brothers
1966 Best Picture Academy Award: A Man for All Seasons
Most popular toy in 1966: Twister
In the news: In Lower Manhattan, the Ajax Wrecking and Lumber Corporation began the long-awaited demolition of the first of 26 buildings on "Radio Row" (so named for the many electronics stores on Cortlandt Street and nearby warehouses) in order to make way for construction of the planned Twin Towers of the World Trade Center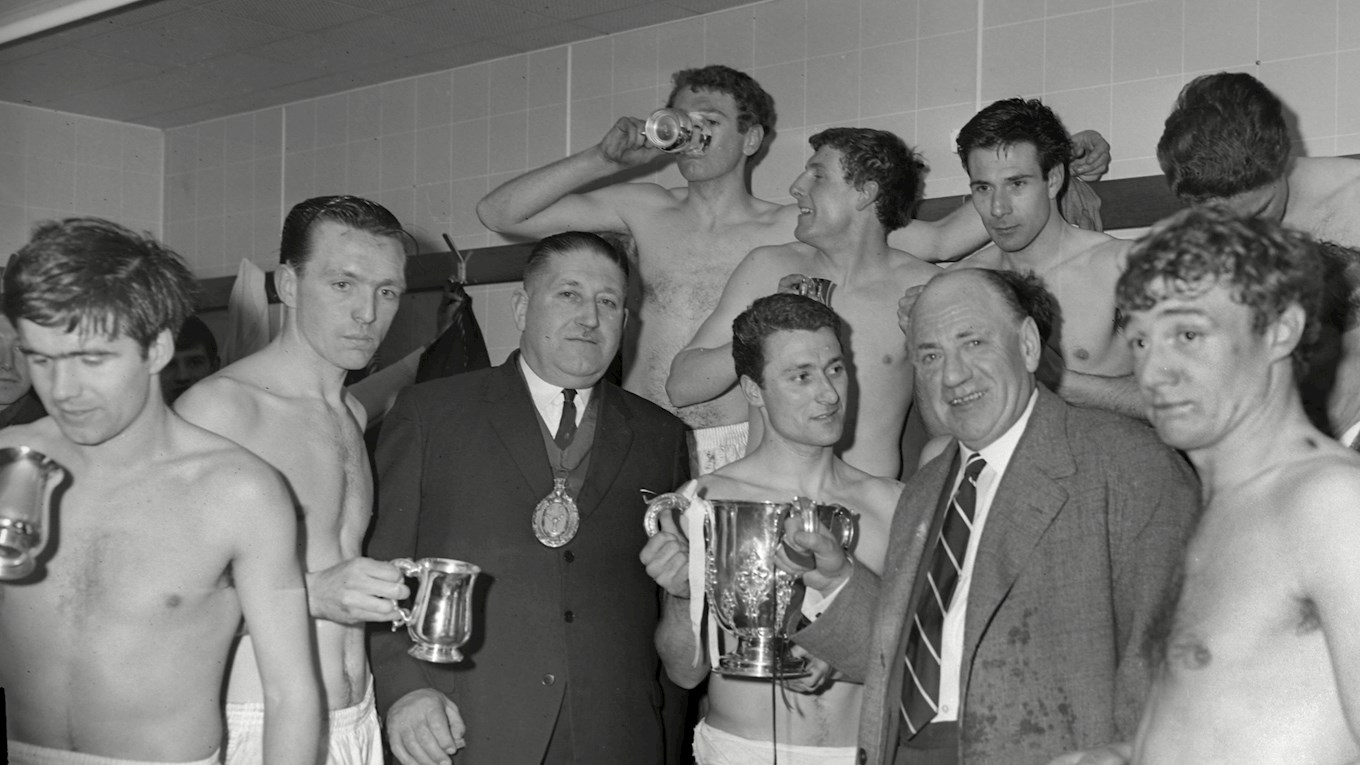 Albion clawed back a one-goal deficit to earn a memorable victory over West Ham United in the last two-legged League Cup final in 1966.
The Throstles trailed the Hammers 2-1 following a tight affair at Upton Park before dismantling a team featuring Bobby Moore, Martin Peters and Geoff Hurst in front of a buoyant crowd at The Hawthorns.
John Kaye, Tony Brown, Clive Clarke and Graham Williams were on the scoresheet for the Baggies with Peters netting what proved to be a consolation goal for Ron Greenwood's men.
Albion went on to reach a final in three of the four seasons that followed, finishing as League Cup runners-up '67 and '70 before clinching their fifth FA Cup in '68.
"Even before the game in the dressing room, I've never known a group of players so up for a game," recalls Tony Brown. "The lads were banging the door down to get out to do their job.
"We absolutely murdered them, I think we were 3-0 up in half an hour. The Hawthorns was rocking. The atmosphere was brilliant. It was fantastic to win a trophy at our own ground.
"There are a dozen games I can recall when the atmosphere was really exceptional and that night was right at the top."
Goals: Kaye, Brown, Clark, Williams
Albion XI: Potter; Cram, Fraser, Williams (c), Fairfax; Hope, Brown, Campbell, Clark; Astle, Kaye.
Manager: Jimmy Hagan
Attendance: 32,013