Chris Brunt has called on the Albion family to help fulfil his "dream" of a Premier League return.
The Baggies travel to Aston Villa for the first leg of their Play-Off semi-final on Saturday with a place at Wembley to be decided at The Hawthorns on Tuesday.
Brunty enjoyed eight seasons in the top flight with the Baggies - much of it as captain - and admits he'd love to end his career with Albion back there. 
"For me personally to get promoted to the Premier League, to get back there, to finish my career in the Premier League with West Brom would be a dream come true," he said.
"It's going to be tough over the next couple of games but hopefully we can sit here next week and say we've still got a chance of promotion.
"I've been lucky at West Brom that I've spent the majority of my time here in the Premier League.
"It's the aim of everyone, everybody together as a football club; as supporters, staff, players - that's what we all want over the next few weeks."
And the skipper, who made his 400th appearance in blue-and-white stripes in February, insists Albion's supporters can be the difference in the two games against their local rivals.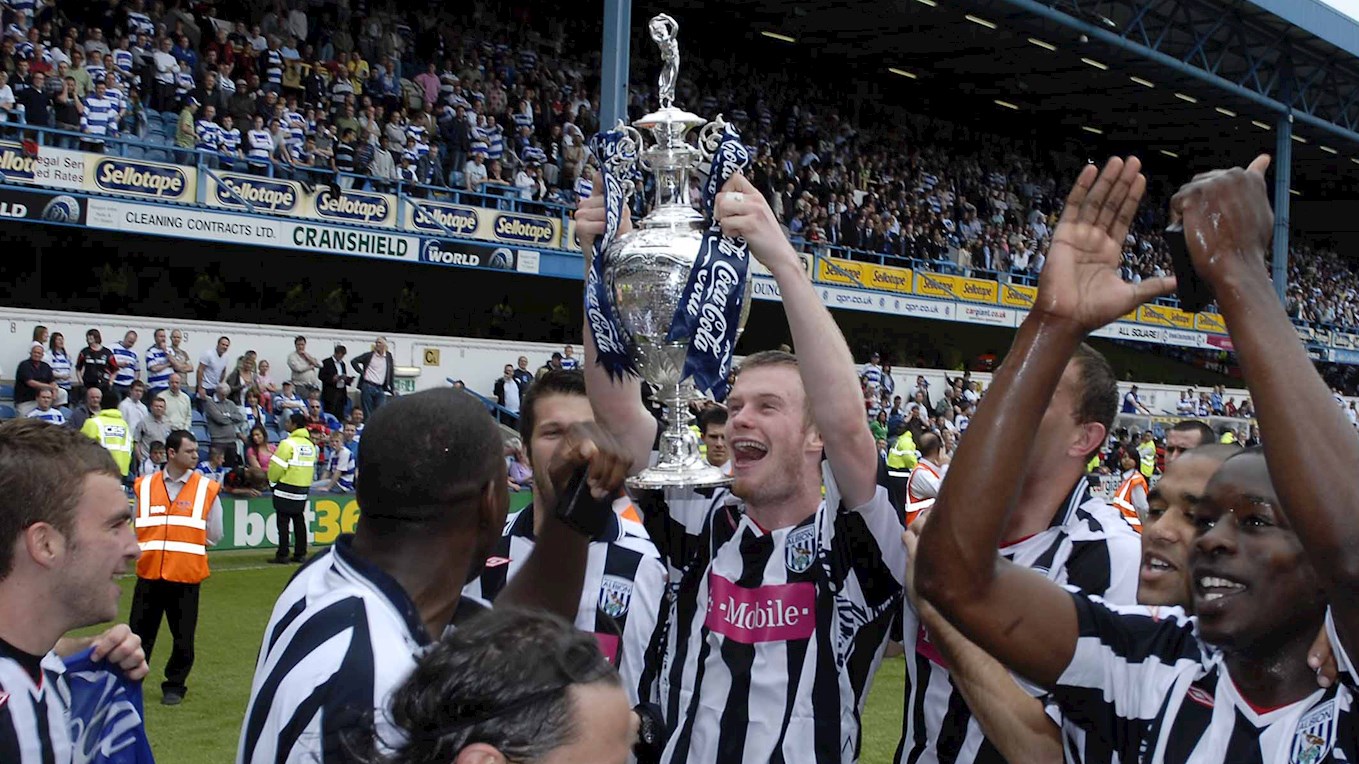 BRUNT IS BIDDING FOR HIS FOURTH CAREER PROMOTION
He added: "The supporters can play their part by shouting us over the line on Tuesday night but also the couple of thousand who are going to Villa Park will be really important for us.
"Stick with us, get behind us and we'll do our best for you. That's all anybody can ask."
Brunt believes Albion have the perfect balance in their squad to overcome their near neighbours.
"We've got a good blend in the dressing room of youth and experience. A few of the young lads have got more game time than maybe they thought they would and deservedly so, they've had a good impact on the team.
"There's a lot of us who have been about for a while that have seen it and have done it all before. We need to get the balance right over the two legs and get ourselves a trip to Wembley."