We've delved into our video archive to find some classic opening-day encounters ahead of the release of next season's fixtures on Thursday.
Albion will learn their first opponents of the 2019/20 season at 9am tomorrow - but here we look back on eight first-week victories, beginning with a Kevin Kilbane thunderbolt in 1997...
Albion 2 Tranmere Rovers 1
August 9, 1997
UK No.1: Men in Black - Will Smith
Albion began the 1997/98 season in scintillating form under Ray Harford. An opening-day triumph over Tranmere set the standard for the Baggies to go unbeaten in their first six fixtures, winning 11 of their first 18 games, before Harford left for Queens Park Rangers in December.  
Goals: Hunt, Kilbane
Starting XI: Miller; McDermott, Nicholson, Sneekes, Mardon, Murphy, Flynn, Butler, Peschisolido, Hunt, Kilbane.
Manager: Ray Harford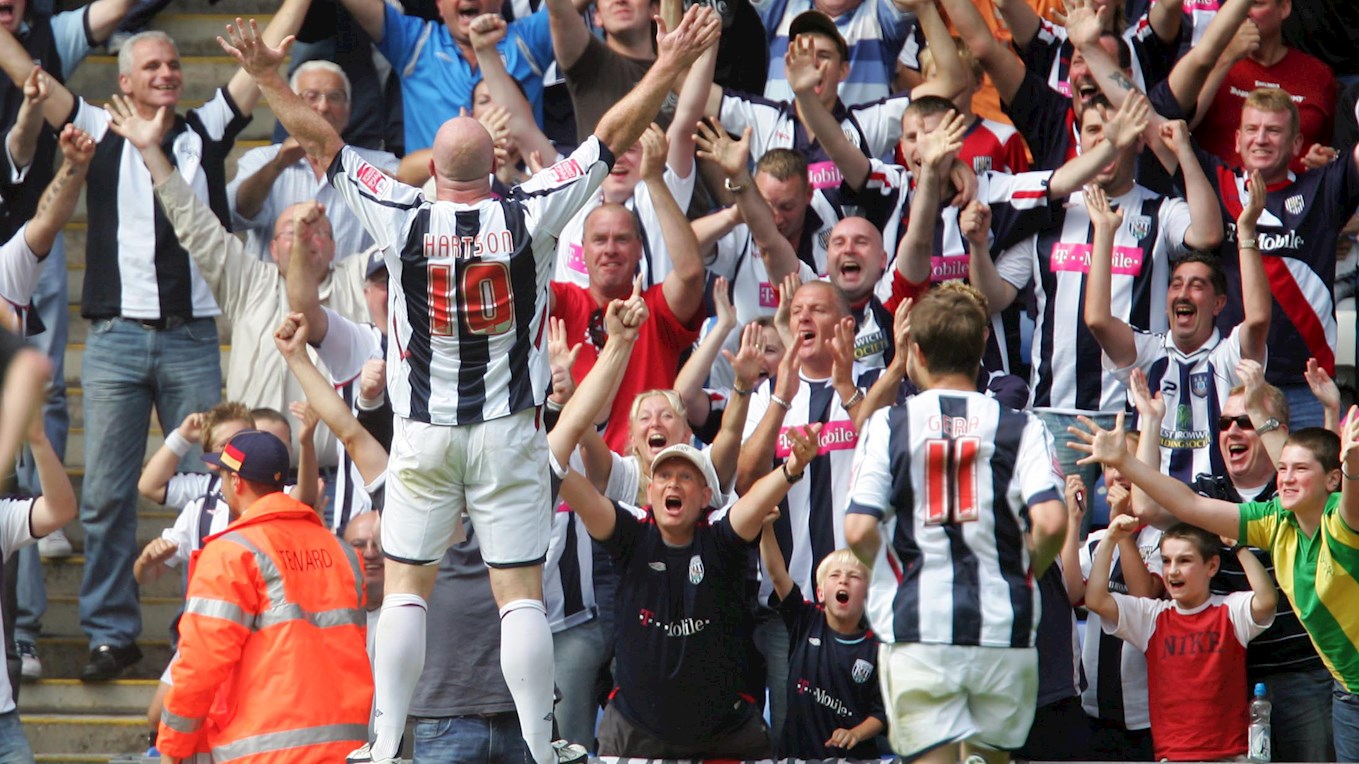 Albion 2 Hull City 0
August 5, 2006
UK No.1: Hips Don't Lie - Shakira feat. Wyclef Jean
John Hartson netted twice on his debut as Albion began their pursuit of an immediate Premier League return under Bryan Robson.
Goals: Hartson 2
Starting XI: Zuberbühler; Watson, Robinson, Perry, Wallwork, Davies, Quashie, Greening, Ellington, Hartson, Gera.
Manager: Bryan Robson
Albion 6 Exeter City 3
August 17, 1991
UK No.1: (Everything I do) I do it for you - Bryan Adams
Bobby Gould's men started the season in style with a 6-3 dismantling of Exeter at The Hawthorns as Albion embraced their first-ever season in the third tier of English football.
Goals: Goodman 2, Foster, Shakespeare 2, Williams
Starting XI: Miller; Bradley, Harbey, Ford, Strodder, Burgess, Bannister, Goodman, Foster, Shakespeare, Ampadu.
Manager: Bobby Gould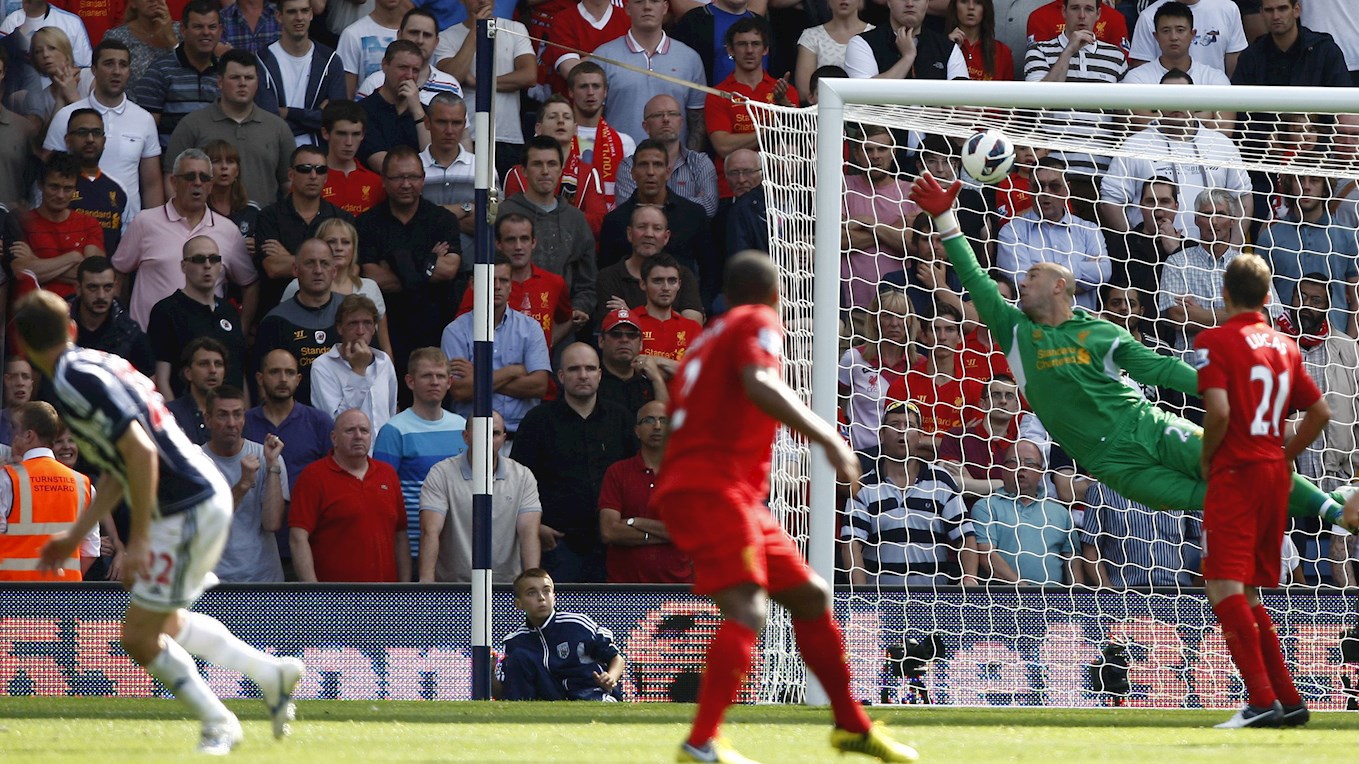 Albion 3 Liverpool 0
August 18, 2012
UK No.1: How We Do (Party) - Rita Ora
Zoltan Gera fired Albion to a memorable first-game victory over Liverpool at The Hawthorns, with Peter Odemwingie and Romelu Lukaku also on the scoresheet for Steve Clarke's men.
Goals: Gera, Odemwingie, Lukaku
Starting XI: Foster; Reid, McAuley, Olsson, Ridgewell; Yacob, Mulumbu; Gera, Morrison, Odemwingie; Long.
Head Coach: Steve Clarke
Albion 3 Blackpool 1
August 15, 1992
UK No.1: Rhythm is a Dancer - Snap
Ossie Ardiles began his Hawthorns tenure with a 3-1 win on home turf. The Baggies would go on to net a league-high goal tally before beating Port Vale at Wembley to claim promotion. 
Goals: Taylor 2, McNally
Starting XI: Naylor; Fereday, Lilwall, Hunter, Strodder, Shakespeare, Garner, Hamilton, Taylor, McNally, Robson.
Manager: Ossie Ardiles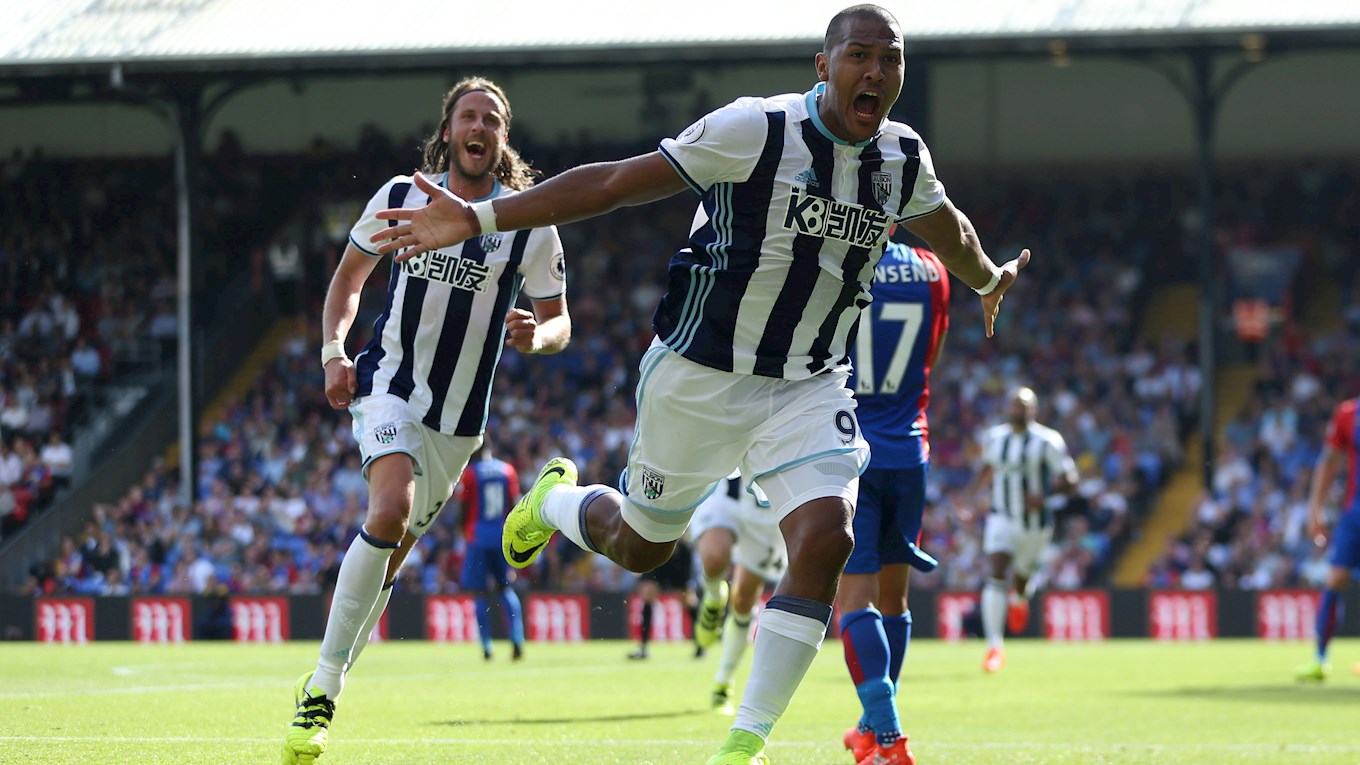 Crystal Palace 0 Albion 1
August 13, 2016
UK No.1: Cold Water - Major Lazer feat. Justin Bieber & MØ
Salomon Rondon headed Albion to an away-day win at Selhurst Park on the first day of the 2016/17 season.
Goals: Rondon
Starting XI: Foster; Dawson, McAuley, Olsson, Evans; Yacob, Fletcher, Gardner; Phillips, Berahino, Rondon.
Head Coach: Tony Pulis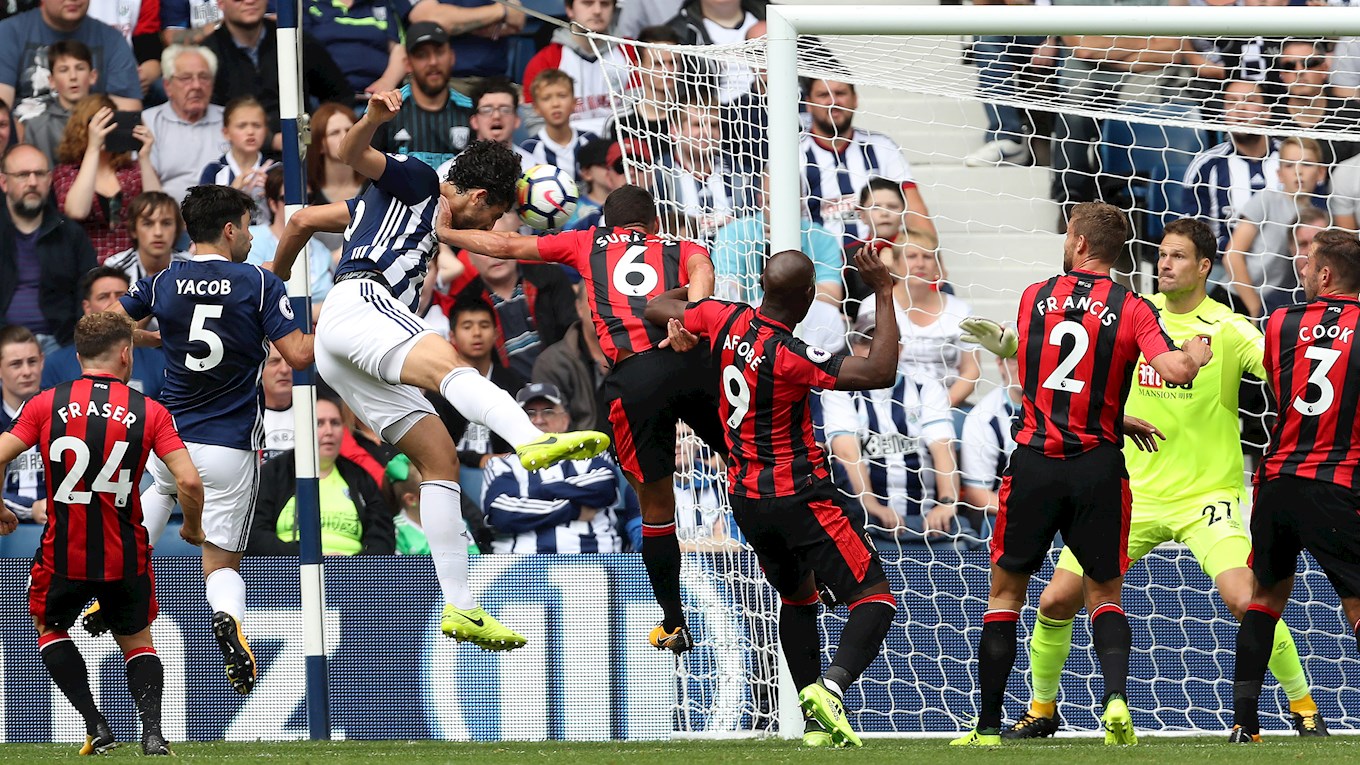 Albion 1 AFC Bournemouth 0
August 12, 2017
UK No.1: Feels - Calvin Harris feat. Pharrell Williams, Katy Perry & Big Sean
Ahmed Hegazi scored on debut as Albion began their last Premier League season with a 1-0 win over AFC Bournemouth.
Goals: Hegazi
Starting XI: Foster; Nyom, Dawson, Hegazi, Brunt; Phillips, Livermore, Yacob, Field, McClean; Rodriguez.
Head Coach: Tony Pulis
Albion 1 Charlton Athletic 0
August 12, 1995
UK No.1: Never Forget - Take That
Alan Buckley's men claimed a 1-0 win over promotion hopefuls Charlton with Dave Gilbert netting the only goal of the game.
Goals: Gilbert
Starting XI: Naylor; Burgess, Edwards, Cunnington, Mardon, Raven, Donovan, Gilbert, Taylor, Hunt, Coldicott.
Manager: Alan Buckley