Steven Reid has settled in quickly after answering Jimmy Shan's call to provide some coaching assistance in the weeks ahead.
Former player 'Reidy' is back until the end of the season to lend his expertise and experience to the Club's promotion challenge in the Sky Bet Championship. 
Steven, now 38, is a popular figure at The Hawthorns, well regarded for his influence both on and off the pitch during Albion's Premier League seasons between 2010 and 2014.
Since retiring as a player he has been a sought-after figure on the touchline with coaching stints under two of his ex-Albion bosses, Steve Clarke and Roy Hodgson, before taking a break from the game last summer.
But now he is back in the swing of things, immediately joining caretaker Head Coach Jimmy Shan in preparing the squad for a Good Friday clash with Hull City at The Hawthorns (ko 3pm). 
"I've really enjoyed being back - I feel at home," he said. "It was only a couple of months ago that I was here for a chat with everyone and to watch some training so it's not been a problem coming back.
"I took the decision last summer to leave Palace for personal reasons and take a break from the frontline. I spent some quality time with my family but also continued learning and finished my pro license.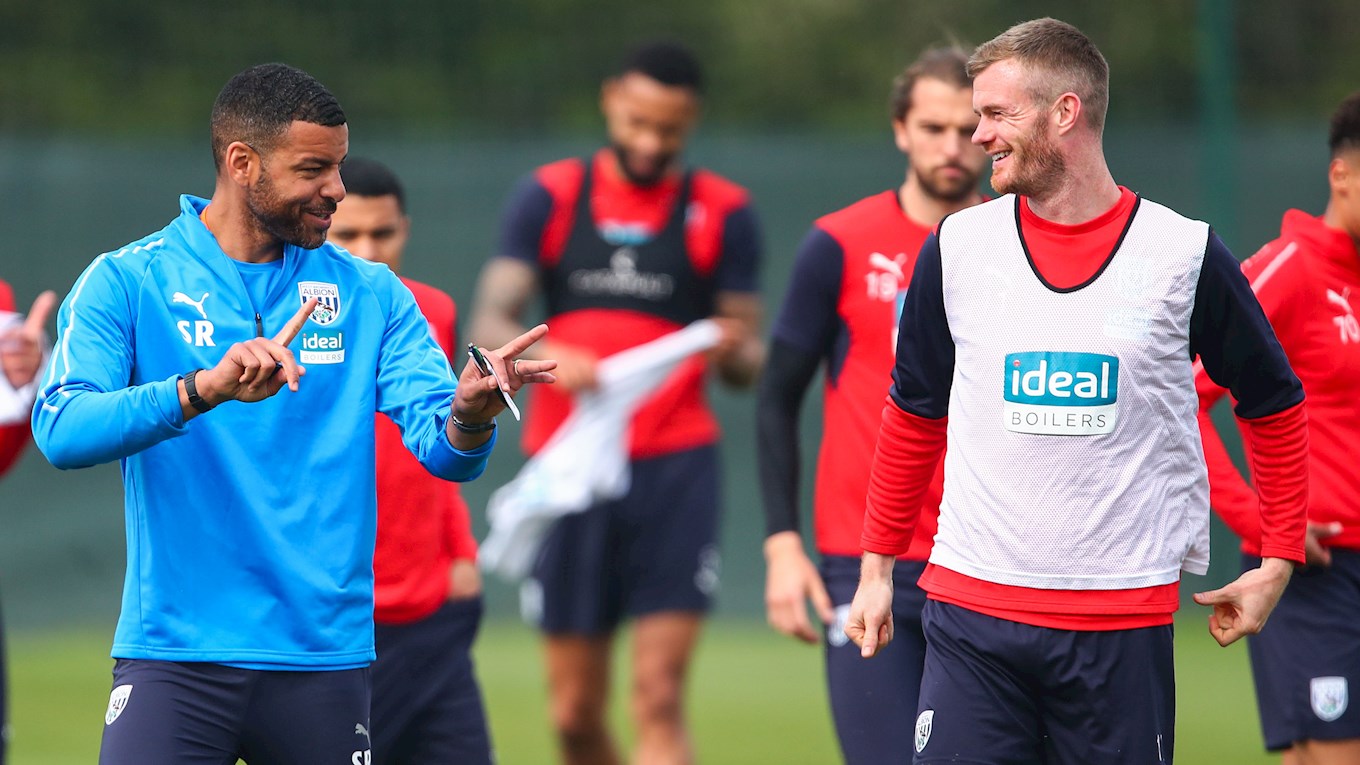 "It proved a good opportunity to get to some games and continue my own coaching education. I went to spend some time with Steve Clarke up in Scotland and then my good friend Sean Dyche at Burnley. I also spent a month with another old pal, Simon Bassey, at AFC Wimbledon and dropped in on Palace again . . . it's all been about continuing the journey. 
"And now the buzz is back and this opportunity came up which is just right for me."
Answering the call from Shan returned the favour that began towards the end of his spell at the Club when he began his coaching education alongside the then Under 18s manager. 
"I have always enjoyed a good relationship with Jimmy. The lads used to take the 'mickey' out of me when I'd get my whistle and stop-watch to go and do some coaching with his group. But I was determined to begin my coaching and Jimmy was great with me. I was fortunate to learn from him.
"I've come back and everyone is firmly focused with the team here. There's a good feel about things and it really is good to be back."
"It was a difficult season for the Club last year but things have improved this season. It's in a decent position - there's a presumption some times that you bounce back up after coming down from the Premier League but it's never that straightforward.
"I worked at Reading for two years in the Championship and I know how difficult this league is and how robust you need to be. It's a really tough league, relentless with two games a week most of the time, mentally demanding as well as physical. I got that experience of the Play-Offs with Reading and I'm delighted to be here with this chance to help."