'Blind Dave' Heeley's 2017 Great Run Series challenge has resulted in a staggering £32,000 being raised for The Albion Foundation.
The fundraising extraordinaire committed to a gruelling 25 runs across the year, along with his good friends and guides Tony Ellis and Garry Wells.
Kicking it all of in Edinburgh at the start of the year and finishing in Ethiopia in November, the trio's efforts will go towards the charity's continued work within the local community.
"It always make me feel very proud and grateful to the people who donated," said Dave.
"We put ourselves on the line and run the run, but it's the people that are prepared to back us that we will do our best that make the difference – people put a lot of trust in our little team.
"It's fantastic to think that wherever that money is used within the organisation, it's bloomin' lovely that some kids are going to benefit from what we did and that is fantastic.
"If I can say to them, 'look, this old codger can do this, what can you do?' that's the message."
West Midlands recruitment agency Pertemps donated £1,000 per run and it's their generosity along with the public's charitable nature that has made the final total so impressive.
"When you get sums of money like that, you look back on the people who have supported you," said Dave.
"From someone who donates £25,000 to somebody who puts in a quid, they're all important because they want to support what we're doing.
"I feel very, very proud of the people that do support us and of course I feel very honoured to be a part of the Foundation."
The runs provided the marathon man with numerous moments to treasure, but a certain handful stick out in particular.
"When you do look back, it's fantastic to have been a part of the runs in Manchester because it was quite an emotional day, with the tragedies that had taken place there with the bombings that week.
"We ran a couple of runs in Dublin, which was great to get across to the Emerald Isle."
Despite being his run closest to home, the Birmingham Marathon was the endurance challenge that Dave and the team were dreading most as they prepared to put themselves through 40 miles of running in one day.
"That's the one that we weren't looking forward to.
"A marathon in the morning and a half-marathon in the afternoon, but we were all pleasantly surprised to come through it unscathed.
"It was enjoyable to do them all.
"Each run has its own memories but what a year – it was just fabulous!"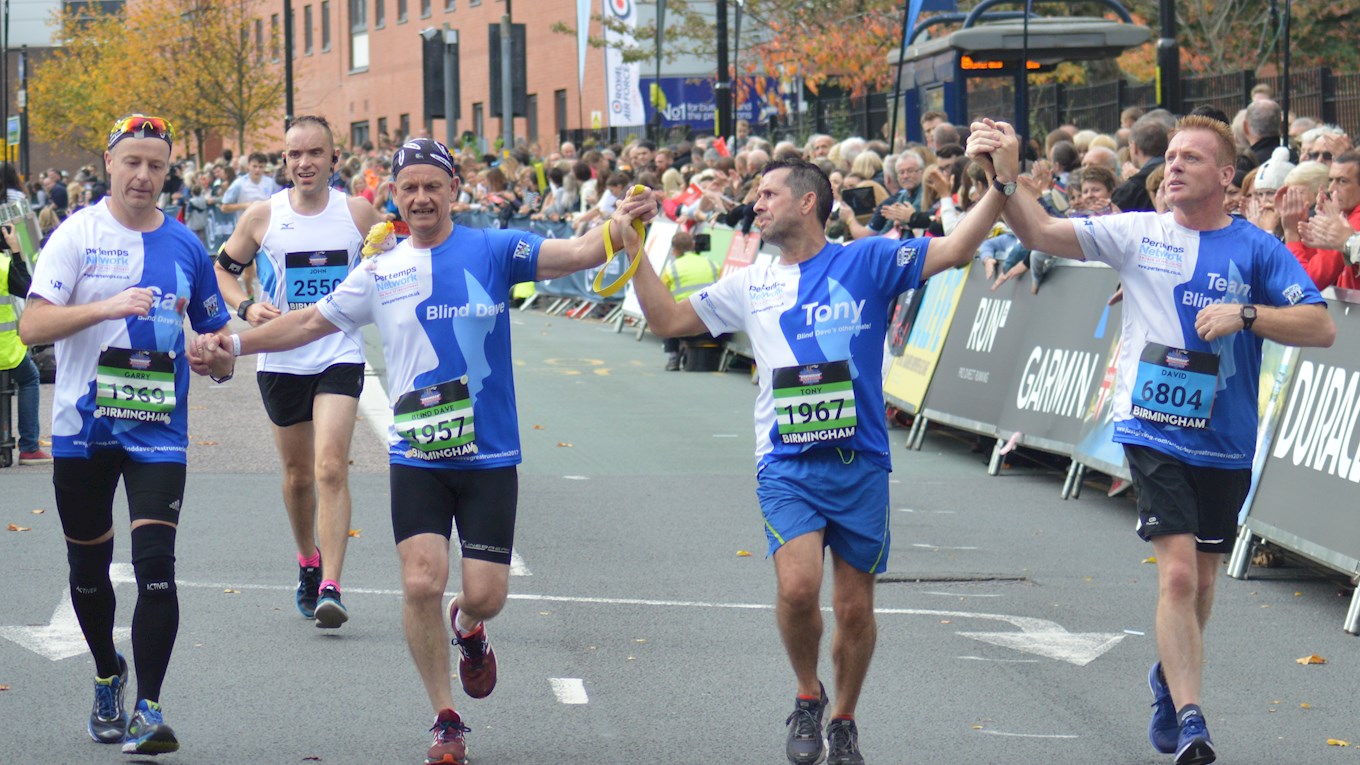 2017 was a year to remember for 25 reasons at least, but it also was a poignant time in Dave's life to conquer the challenge.
"I always said I'd do this in my 60th year and I couldn't believe that I'd got the Ethiopian run only two days after my birthday.
"So, really, what a fantastic way to celebrate my 60th year.
"Raising a potful of money, running a lot of runs with friends, doing it for a fabulous charity.
"All in all, it was a great 60th year."
Plans are in place for another year full of adventures for Dave and co., with the Baggies Bike Challenge, the Great Wall of China Challenge and numerous runs being eyed up by the team.
To donate to Dave's continued fundraising efforts, click here.