THE Albion Foundation's Premier League Writing Stars programme continues to make a difference, with a pupil winning a national competition to have her work published.
Galton Valley Primary School pupil, Reeha Loshkor, was crowned Regional Winner of the West Midlands section of the PL Primary Stars competition for her piece based on a refugee.
"I'm NOT WHAT has happened to ME, however,
I AM whatever I CHOOSE TO BE,
I am NOT WHAT IS said about ME,
BUT, I AM what MY HEART is telling ME,
I am NOT JUST a REFUGEE, NOR am I
The HORRIBLE thoughts THOUGHT OF me,
BUT I AM JUST WHO I WANNA BE!!
JUST BELIEVE IN ME!!"
Part of the Premier League Primary Stars initiative, the project aims to encourage youngsters to learn through the power of football.
"It feels nice knowing that you have done something to be in a book," said the Year Six pupil.
The rewards for the 11-year-old's efforts don't stop at being a published poet.
"My family are really proud of me and they have rewarded me by promising a trip out to the cinema and I have a lot more to come from them."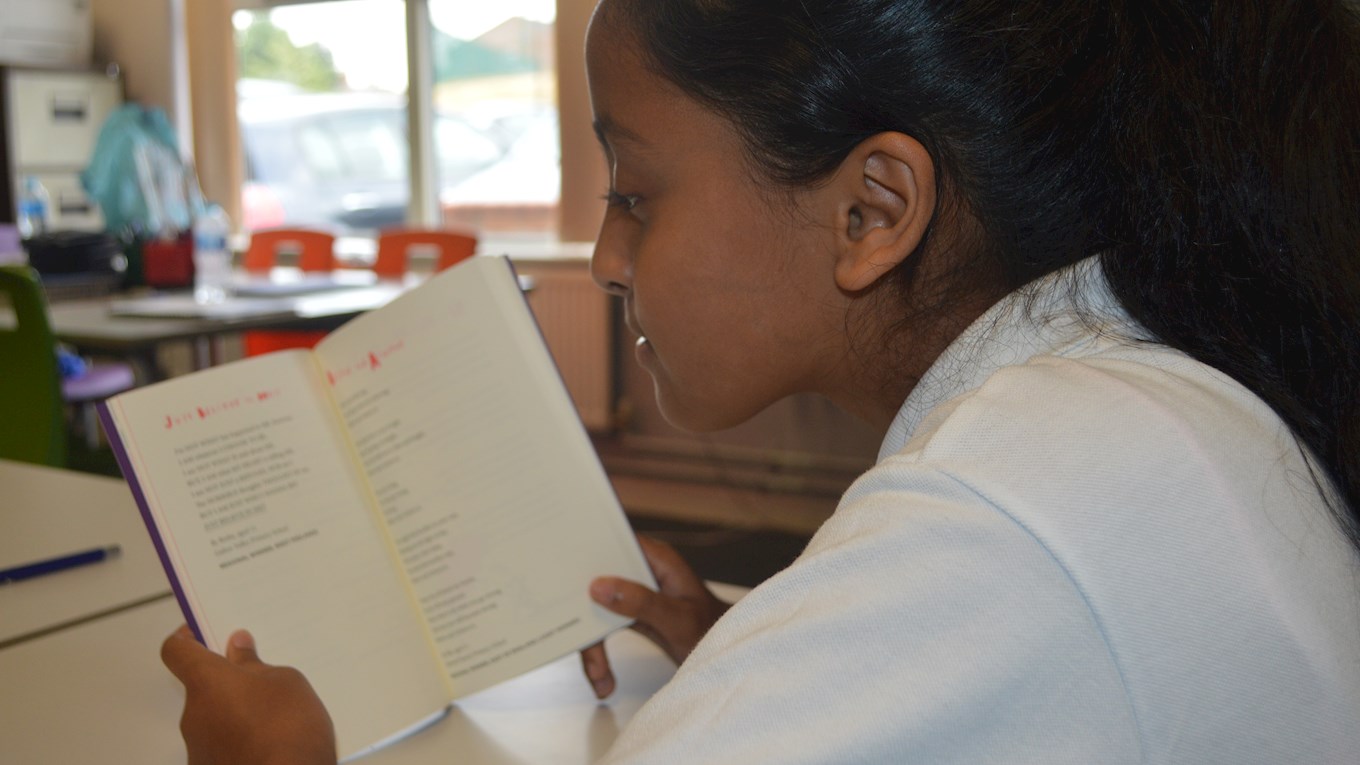 Reeha aspires to be a doctor, author or an actress when she's older and believes the scheme supports her future dreams.
"Primary Stars is good because it gives people an opportunity to be useful and gives them a chance to show how good they are at what they want to do.
"It helps people with what they want to do in the future."
Having supported Reeha through the process, Foundation Community Coach Lee Meacham is proud to see the youngster succeeding.
"I think she's done amazingly well," said Lee.
"For something like this to be published nationally is a really good thing for both Reeha and the school.
"Galton Valley is quite a diverse school, there's lot of different nationalities and cultures in there.
"I think Primary Stars is a programme that brings all of the cultures together."
The Foundation's continued work within the school has made a real difference, as Galton Valley Head of English, Jane Simpson, explained.
"The Albion Foundation staff have been very supportive," said Jane.
"They have delivered well-planned, engaging sessions and shown our children how powerful reading and writing is within sport."
For more information regarding the Premier League Primary Stars programme, please email dave.lawrence@albionfoundation.co.uk.