SALOMON Rondon, Claudio Yacob and Allan Nyom headed back to school as part of the Premier League Primary Writing Stars project.
Recently launched, the initiative aims to engage primary school children with poetry.
The trio paid a surprise visit to Year 6 pupils at Tividale Hall Primary School and helped the youngsters get creative.
"The kids were so shocked and excited when the players came in," said David Moore, Primary Schools Coordinator at The Albion Foundation.
"One particular pupil absolutely loves Rondon and his jaw dropped when he walked into the room.
"I've never seen him lost for words but he certainly was on this occasion!
"This experience is something that can leave a lasting legacy for the schoolchildren to take forward."
Known for his tough-tackling, Yacob brought his competitive streak into the classroom.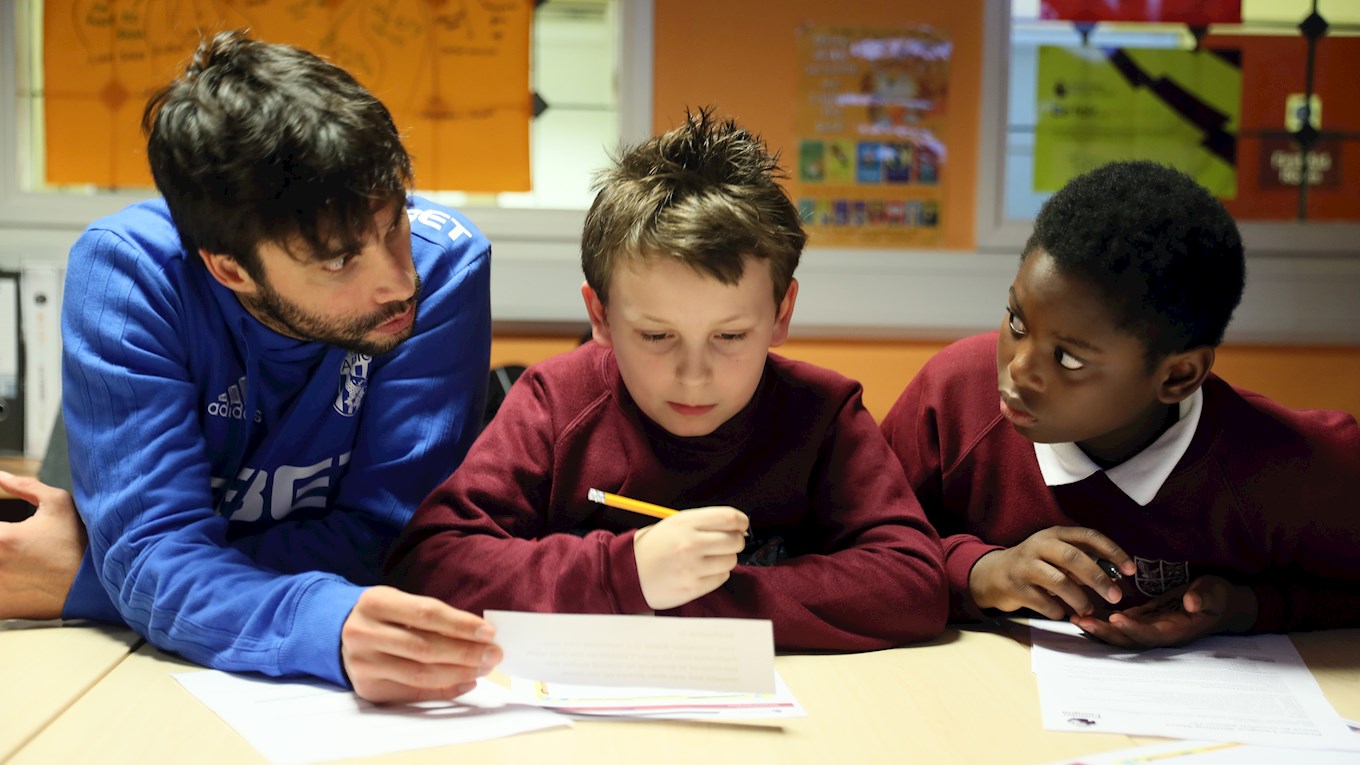 "We did a rhyming battle with Claudio and he showed good levels of competition with the pupils and made it a really fun session for everyone to be a part of," said David.
"From the minute they came into the school to the minute they left the school, they were enthusiastic and had big smiles on their faces, it was a pleasure to have the players here."
Meeting their Albion heroes was an experience that will last long in the memory for the pupils.
"One child was so happy and overwhelmed, the experience boosted his confidence and brought him to tears, just knowing that positive male role models are out there that believe in him," said Louise Sivins, Family Support at Tividale Hall Primary School.
"It was a very touching experience for staff, parents and children and we cannot thank The Albion Foundation and Club enough."
Kieran Gibbs and Alex Palmer also went back to the classroom as they paid a visit to St. James Primary School, Jonny Evans and Boaz Myhill took in an adult disability session at Portway Lifestyle Centre.
James McClean and Sam Field headed to Bleakhouse Primary School, Ahmed Hegazi and Oliver Burke went to Woodside Primary School and Matt Phillips and Jay Rodriguez were on hand at Mount Pleasant Primary School.
Chris Brunt and Gareth Barry took a trip down memory lane when they visited an Albion Memories Group to discuss their careers.