Deon Burton wants to see a response from Albion's youngsters when they face Stoke on Monday afternoon.
The Baggies' PL2 side fell to a 4-2 defeat against Wolves in their previous match having led through goals from Kyle Edwards and Cheikh Diaby's third strike in successive games.
But U23s manager Burton was disappointed his young side couldn't carry on the positive play they'd exhibited during the opening 45 minutes into the second half against Wanderers.
And although he expects to see an improved performance over the course of 90 minutes when they travel to Staffordshire to play their final game of 2020, Burton spoke of his overall satisfaction with the youngsters' progress during the first half of the PL2 season.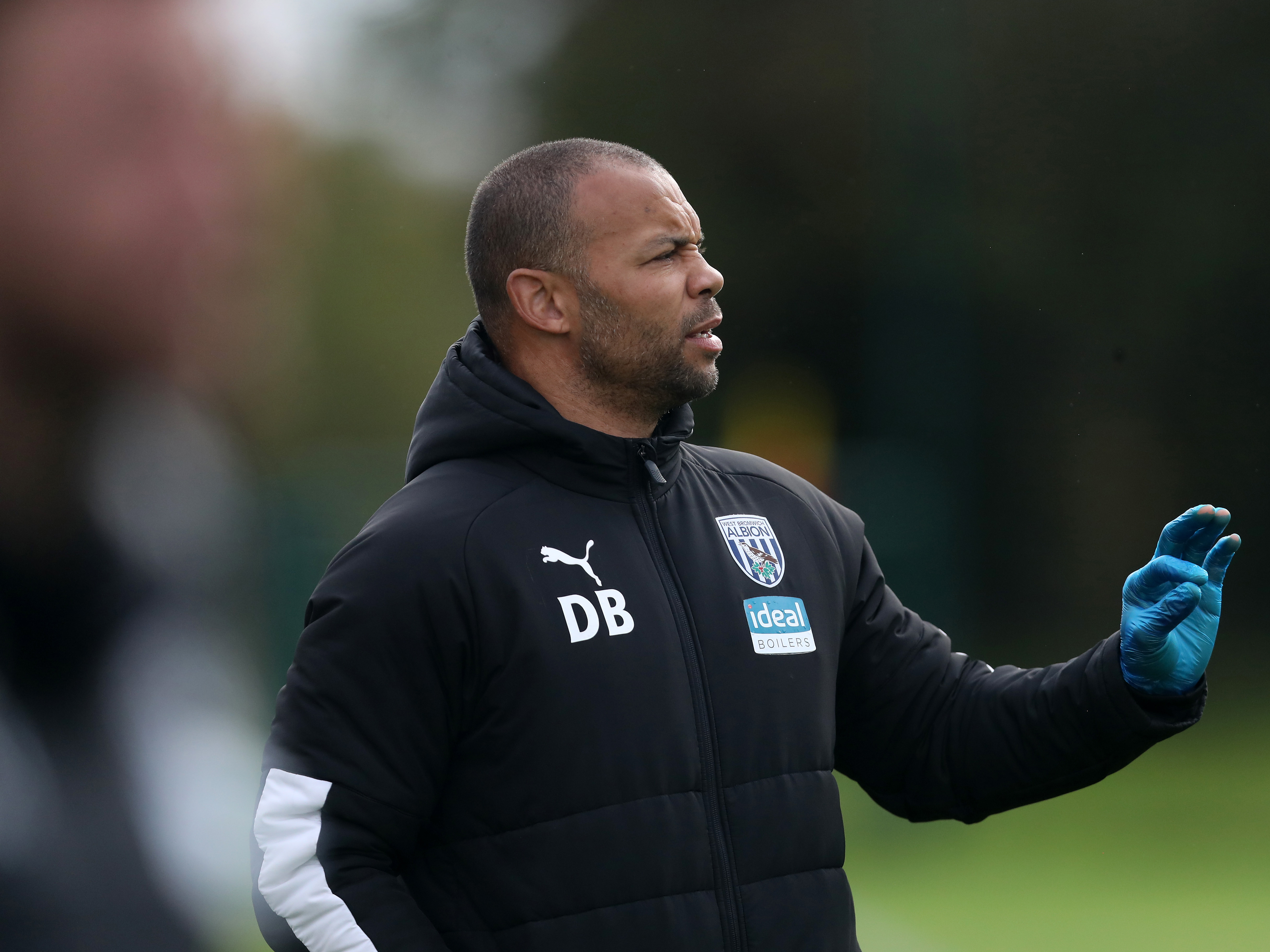 "They took their foot off the gas against Wolves," said Burton.
"I was very disappointed and it was a game of two halves. In the first, they carried out what we'd been working on; playing forward, getting in behind when they could, switching the play when they needed to and everything was put into practice in the first half - which was great.
"We went 2-1 up but as we all know, that's probably one of the worst scores to have at half time. What happened in the second half came as a result of us not continuing our joy and good play from the first half.
"Games are over 90, not 45 minutes. We watched the second half back and it was a massive contrast from the first, so it shouldn't have stopped us from pressing, probing and trying to do things we were doing earlier in the game.
"Next is another near-enough derby game up the road against Stoke and we'll see if they can put rights to wrongs and that will show development just by improving. The main thing is working for 90 minutes in a good position, not for 45, but I think we'll see an improvement.
"We know what to expect from Stoke. They're always strong, physical and if they have a few first-team players mixed in there too then it makes it more difficult, but it'll still be a great experience for our young team and on the whole, they've been very good this season.
"Obviously it's a young squad and we haven't had many first-team players apart from the last few games. The boys just need to carry on doing what they have been going into the second half of the season."